Criminal Justice Experts Offer Perspective on Racism, Police Brutality
A panel of criminal justice experts and scholars met virtually on Wednesday to discuss the systemic racism brought to light most recently following the death of George Floyd at the hands of a white police officer in Minneapolis.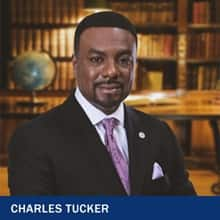 The speakers – retired police chiefs and attorneys – agreed unequivocally that racism and injustice permeate too much of the criminal justice system, from police officers to courtrooms and the correctional system. Charles Tucker, an attorney and instructor in SNHU's criminal justice program, likened it to a body diagnosed with cancer. The country has an opportunity, he said, to at least attempt treatment before it metastasizes and spreads.
"This problem that we see unfold on the streets of America, where we see thousands upon thousands of people come out marching, I believe is the understanding of a broken system," Tucker said. "It's not just a police incident. It's a nation incident, and we should all be collectively outraged about it and say we almost have to rebuild these systems from the ground up."
Tucker was joined on the panel by the former chief of the Ferguson, Missouri police department Delrish Moss, retired chief of the Miami-Dade school system Ian Moffett, attorney María Daniels, and retired police officer Hector Garcia.
Dr. Jeff Czarnec, SNHU's associate dean of social sciences and himself a retired police officer, helped organize the panel weeks after 46-year-old George Floyd was killed during an altercation with police in Minneapolis. Video showed officer Derek Chauvin kneeling on Floyd's neck for close to 10 minutes. He has been charged with murder and other officers on the scene are also facing charges. In the weeks since Floyd's death, massive protests have formed across the country. In addition to peaceful marches and protests, there has been violence and clashes between residents and police. Dozens, if not hundreds more bystander videos documenting apparent police violence are posted online daily.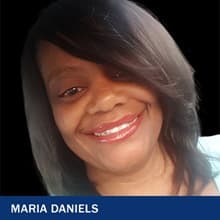 Floyd's death and the ensuing unrest and violence spurred Wednesday's discussion, which was the first in a planned series of discussions and events focused on diversity and racial justice in the criminal justice system, Czarnec said.
Daniels, who practices law in the Philadelphia area, said she brought a unique perspective to the conversation as a criminal defense attorney and mother of a Black man. The video of George Floyd's death, in which he repeatedly says he cannot breathe and calls for his mother, "ripped me to shreds. That could have been my son," she said.
Daniels stressed that the issues facing the criminal justice system extend beyond the nation's police departments, and include inequities in Blacks and other minorities' treatment in the courts in the form of sentencing standards, as well as in prisons and other parts of the correctional system. Refusing to address racism and inequalities within these systems is in itself racist, she said.
"The new racism is to say there is no racism," Daniels said. "In order to fix it, you have to understand what the issue is, and the underlying issue is there is systemic and institutionalized racism in all three systems."
Moss became chief of the Ferguson department after Michael Brown was shot and killed by a white officer in 2014, which lead to riots and protests in that city. The death of Floyd has ignited a far broader response, he said.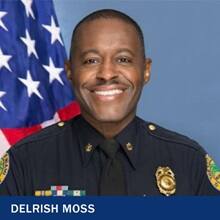 "I think one of the things that's happening now is this has touched the hearts of the nation and the world that everyone, not a single police chief, can be comfortable, and it's sparked conversations about race, especially for people who found that very uncomfortable to talk about," he said. "I think this is a wake-up call that's going to make people have to listen just a little harder and work just a little stronger."
In addition to the underlying crisis currently gripping the nation, the panelists offered their thoughts on how to move toward a solution. Garcia, also an SNHU instructor, said one of the many concepts that needs to be reinforced among police forces across the country is a return to foundational concepts of policing: Police as a part of the community and service.
"It cannot be us against them," he said. "It's not to see how many people you can arrest … it's how many people can you serve. What's going to make you a good officer that can connect with the community."
Moffett said there needs to be a much greater emphasis on training and education for police officers far beyond current standards. A college education is one vital step toward improving compassion and understanding of others, he said.
"We know studies show that people with higher education, people who have degrees, have better problem-solving skills, they're more empathetic. They understand community policing. They can implement it," Moffett said.
He also advocated for a national standard for the use of force guidelines and hiring practices for police departments.
Asked for her summation of the issues facing the nation's police forces, Daniels said what may be most important is for everyone – from community members to every member of the criminal justice system – to take ownership of the problem.
"I think that all of us have an obligation to be the change. We have to be the light in the darkness, whatever your role in the criminal justice system. You have to use that platform to make that change," she said. "Anything less than getting rid of injustice is a crime against humanity. We have to treat people as human first, and we have to be transparent in our shortcomings and say, 'I can do better.'"
Joe Cote is a staff writer at Southern New Hampshire University. Follow him on Twitter @JoeCo2323.
Explore more content like this article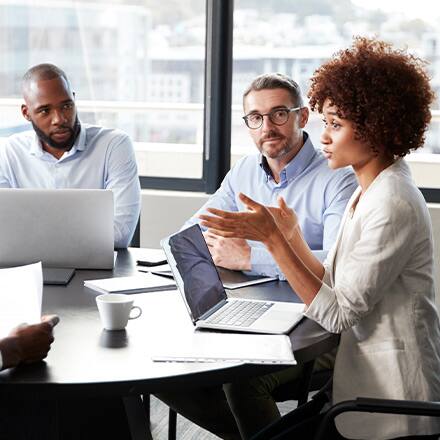 July 02, 2021
If you're a fan of crime dramas, you're not alone. From "Dragnet" in the 1950s to "NCIS" today, the work lives of criminal justice professionals have gripped viewers. For some, crime television can light a spark that turns into an enriching career.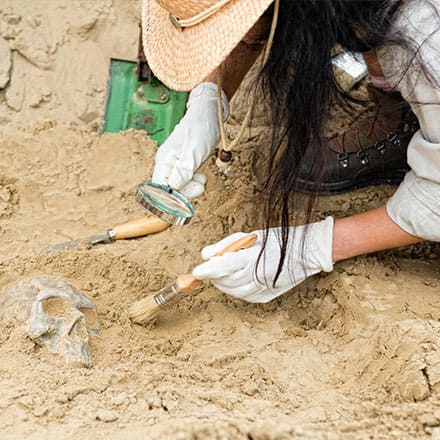 June 25, 2021
If you love learning and are curious about the people and world around you, you might consider a degree in anthropology and explore how you can fill roles in both the public and private sectors, working in business, health care, advocacy and more.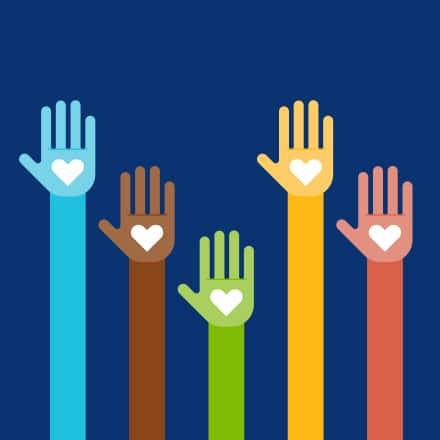 June 21, 2021
SNHU's 2021 Global Days of Service brought attention to a different societal issue each month: hunger, shelter, environmental justice and the pandemic's essential workers. Throughout the four-month-long event, Penmen from across the world shared their stories of service, community and strength.