How to Position Yourself for Entry-Level Marketing Jobs

Students in today's marketing programs aren't just trying to finish a degree. They're trying to start a career.
Moving into an entry-level marketing job can be smooth transition - if you're prepared for it.
"The earlier someone wants to explore gaining experience, the better," said Kim Coffey, an internship administrator at Southern New Hampshire University. "It's never too early to start talking to our career team or internship team. That way, when you graduate, you're not scrambling. You're ready."
Building Your Resume
As you look for jobs for marketing majors, you may have a resume that highlights your work experience - but it's not in marketing. There are plenty of ways to show off what you know about the industry, aside from that all-important 'education' section you've been working hard to beef up.
It's crucial to have an online presence, and one great way to do so is through a portfolio to showcase to employers, said Dr. Pat Spirou, professor and marketing department chair on the SNHU campus. It provides students with an opportunity to show off their abilities, whether it's from class or an on-the-job project, like experiential learning work. Spirou requires her students to develop an e-portfolio to give them the edge they need in the job market.
"They have actual videos of them working on projects, at the companies, community service, on campus community activities, hobbies, interests," said Spirou, who's also an internship coordinator for marketing students. "Every year, our alumni that have their e-portfolios come back and talk to the students on what a difference it made in their interview because here's this visual - not just a written resume like everybody else - here's this visual that companies will get interested in."
Another way to build your resume is by earning certifications. Coffey said these can complement your marketing degree and offer you more hands-on experience - giving you an edge over other job candidates.
"I always have them look at the free certifications that are out there - Google Analytics and HubSpot both have free certifications that students can go through while they're still in school," Coffey said. "There's also all sorts of great courses online, like Udemy, and different resources that offer free courses where students can learn different things like web design, even coding."
Seeking Out Jobs
In such a broad industry, you need to know what direction you'll take your career in - and what types of marketing jobs you should be aiming for.
"Look for those assistant-type roles - marketing assistant is a good general one," Coffey said. "Coordinator roles, especially if you have a great portfolio behind you to back yourself up. There are a lot of market research-type positions as well."
If you do have your sights set on a specific career path, she suggests following it - especially if you've done work in that area.
"Sometimes we have people go for social media specialist-type roles, especially if their own social media is strong and they can back up their work," Coffey said. "And then some students will go more on the sales side or the business development side of things, and typically there's a lot of entry-level roles on this side."
And if you're not quite sure which area of marketing fits best with your skill set and your goals, start seeking out connections. Spirou suggests job shadows, which may later help you get your name into hiring managers' minds.
"Sometimes - and alumni are great with this - I just want a student to shadow them," Spirou said. "So when (students) walk through the door now, they say, 'You know what? I know I want to do analytics and I know I want to do social media, so should I do digital analytics? Should I do business database management?' So then I go right to my alumni and I say, 'Why don't you shadow them? Follow them around and see. Look at what they are doing, and see if that's what you want to do.'"
Spirou mentioned a student who graduated this year who didn't quite know the path her career should take going into her final semester.
"I said, 'There must be something you want to do,'" Spirou said. "She said, "You know, I really want to give back, I like nonprofit." ... She is now at Big Brothers Big Sisters, the assistant director for recruitment of men and women. She's just loving what she's doing. She used that last semester - it wasn't even an internship, she just went there to help - and she got the job as soon as it ended."
Talking About Your Experience
Whether you're talking to a contact about entry-level marketing jobs or you're walking in to an interview, have confidence that you know marketing and you know what you're talking about.
First, you can talk about your degree. Perhaps how a project from your Strategic Brand Management course in your undergraduate marketing program applies to what the company is seeking in a new position. Or how you did your Marketing Capstone for your Master's in Marketing program on the same challenge the organization is currently facing.
"They should have learned about some great topics in their schooling they can talk about," Coffey said. "Latch onto anything tangible that you've done and really talk that up."
Spirou agreed that class work can be just as applicable to employers as previous job experience.
"One of our students that graduated and is now in our graduate program is a skateboard fanatic," Spirou said. "And one of the things we have in our curriculum is a capstone course where they have to start their own business. And of course he started a skateboard design company - that he has gone on interviews with, with his e-portfolio, and they're actually going to assist him in paying for his graduate program - and he has immediate employment."
It's not only important to sell yourself, but to show interest in the company you want to work for.
"The more research you can do on a company, the better," Coffey said. "If you see something that they're not doing on their social media, that you feel that you'd be really strong at, bring that up. If there's some type of article or hashtag they're not using, anything to catch their eye to show the value you could bring to them - I'd love to see the student talk about in an interview."
Demand for Marketing Jobs
Between internships and jobs, Coffey said there is a demand for marketers. She sees it at SNHU.
"We have a high demand of companies wanting virtual marketing interns, which is huge, so we're seeing a big uptick in that," she said. "And on the job side, we are seeing a lot right now with social media postings - companies want to be competitive with their social media. But even though there are a lot of postings, it's competitive. So they're also not just taking anybody for those roles."
To create demand for yourself upon graduation, Coffey stressed the importance of gaining experience before your program ends. "We can do it slowly while you're in school; we know you have obligations," she said. "Let's spread this out, let's get you going through all this, and then when you graduate, you'll be a really competitive candidate for good jobs."
Deidre Ashe '18G is a copywriter in higher education. Connect with her on LinkedIn.
Explore more content like this article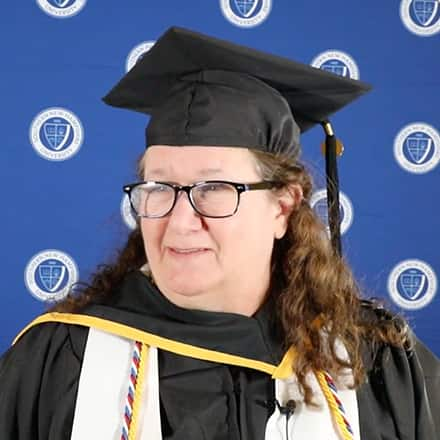 Pamela Judd earned an associate degree in business administration from SNHU while balancing work, kids — and 15 grandchildren. As the first person in her family to graduate with a college degree, she's hoping to serve as an inspiration to her family.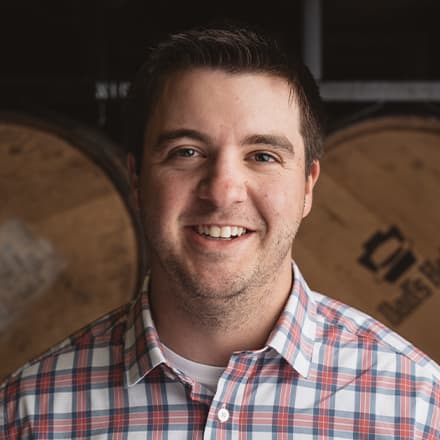 Stephen Hearn wanted more than his bachelor's degree. He wanted to become a Certified Public Accountant, so he looked for a "reputable" business school and found SNHU's master's in accounting program.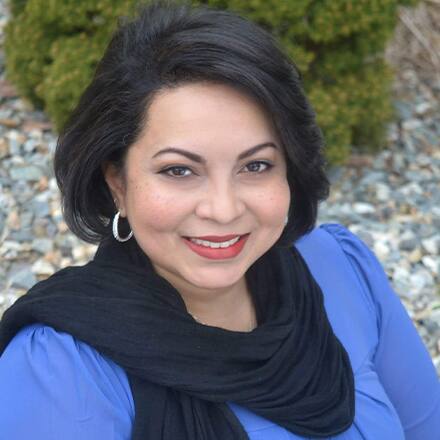 Katrina Jagroop-Gomes dropped out of school when she became a single mother at 23. She later earned her bachelor's degree, which she said, "opened a lot of doors for me." But she wasn't done. Now she has a Master of Business Administration from Southern New Hampshire University.
About Southern New Hampshire University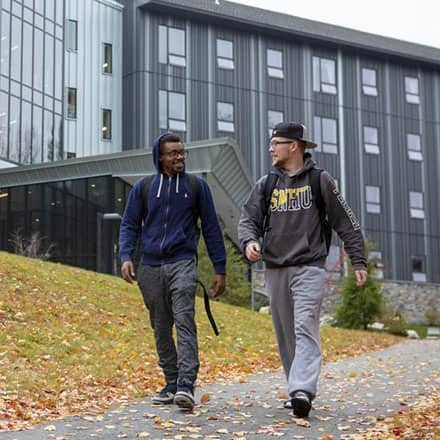 SNHU is a nonprofit, accredited university with a mission to make high-quality education more accessible and affordable for everyone.
Founded in 1932, and online since 1995, we've helped countless students reach their goals with flexible, career-focused programs. Our 300-acre campus in Manchester, NH is home to over 3,000 students, and we serve over 135,000 students online. Visit our about SNHU page to learn more about our mission, accreditations, leadership team, national recognitions and awards.