What Does a Financial Analyst Do and How to Become One
A financial analyst uses their research and analysis skills to process financial data, business trends and more to provide a company's leaders with the information they need to make strategic decisions. You need to earn a bachelor's degree, often in finance or a related such as accounting, and strong interpersonal and communication skills.
If you're looking to break into a career that makes the most of your financially-savvy skill set and start you on a course into the world of business investment, the job of a financial analyst may be for you.
Thinking you want to break into the field is all well and good, but what is a financial analyst's role in a company? How do you become a financial analyst and what kind of degree do you need to succeed in the industry?
What's a Financial Analyst?
Financial analysts work to determine the viability of purchases and sales, and help guide their clients' or managers' investment decisions. They use their knowledge of a company and the market's financial state to recommend potential avenues of growth, improvements to performance and possible pitfalls to avoid when making either an acquisition or sale.
The role of a financial analyst is vital to the success of an investment enterprise.
Regardless of the size and focus of the company you choose to work for, you'll find yourself delving into critical business matters as their financial analyst. You may deal with shareholder interests, stock viability and availability, growth expectations, the fluctuation of market values, industry competition, areas of opportunity and a variety of other issues influencing the direction an investor may take. Further, these issues will likely change over time, be added to or eliminated as the company, client base and market evolve.
What Does a Financial Analyst Do?
A financial analyst is charged with providing company leaders with the information they need to make strategic decisions. Your research and analysis skills will be utilized often and intensively, as you'll be digging into financial data, business trends, weighing the values of companies, and providing reports to allow your managers to make their decisions, according to the Bureau of Labor Statistics' (BLS) breakdown of the role. Additionally, you may be called upon to meet both with your own leadership team and those of the companies you're called on to review. Interpersonal and communication skills will be important to succeeding on this career path.
Finance is a part of every business and most large corporations have financial analysts on staff. Financial analysts may also find job opportunities wherever investments are handled – in banks, securities firms, and insurance companies, the BLS notes. You don't have to tie yourself to one specific company, however. You can find work within the business media and research houses that provide independent data.
As you grow within your career, you might find yourself further specializing within your chosen avenue of financial analysis. According to the BLS, some of these options include becoming a portfolio manager who assumes responsibility for the management of a company or client's investment portfolio, a fund manager who deals specifically with hedge or mutual funds, a ratings analyst who focuses on evaluating the ability of an entity to repay debt, or a risk analyst who determines the inherent risk of an investment, guiding the decision on whether or not to pursue it.
Whatever path you choose to take, financial analysts hold a valued role in the business world. The BLS reported an average median pay of $85,660 per year in 2018 and jobs are expected to increase at a rate of 6% (on par with the national average) through 2028.
How to Become a Financial Analyst
You'll need some important skills to bring to the table as a financial analyst, but having a good head for crunching numbers or even personal success with investing isn't going to be enough. Potential employers will want to see credentials, which means the place to start is an education.
Data gathered by the BLS shows that a bachelor's degree is necessary for any position within financial analysis. Kristin Regis, finance associate dean of business at Southern New Hampshire University (SNHU), said that job listings will often require a degree in finance, though a related field like accounting may be acceptable.
Beyond the Classroom
While taking courses will help build the skills you'll need to break into the financial analysis field, there are a number of opportunities you should consider taking advantage of outside the classroom.
Reach out to connect with a career advisor early on so they can help to guide you alongside your academic advisor. It's never too early in your degree program to team up with the career department and you'll have the benefit of all their insider knowledge of events and programs offered by the school that could complement what you're learning in class.
See if there are any organizations you can become involved in to start building connections with fellow students, instructors and industry professionals. This will be the foundation of your professional network. "Join a finance club – if your school doesn't have one, ask an instructor or dean how to get one started," Regis said. "Join a finance association such as the American Finance Association or the Association for Financial Professionals and start networking in your desired field – many associations offer student rates."
There are also opportunities to broaden your knowledge of the industry while keeping abreast of developing news that pertains directly to your field. Consider getting yourself a subscription to the Wall Street Journal (which also offers a student discount), said Regis. Even small steps like this are a great way to start getting ahead on the road to becoming a financial analyst.
Sarah A. Easley '12 '18G is a professional content writer and proofreader. Connect with her on LinkedIn.
Explore more content like this article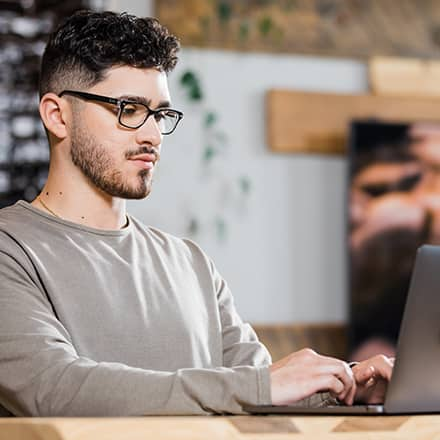 The fundamentals of digital marketing, or internet-based marketing efforts, refer to the guiding principles that can help lead your strategy and result in successful marketing campaigns. Digital marketing is all about sharing content with the aim of engaging and influencing potential customers.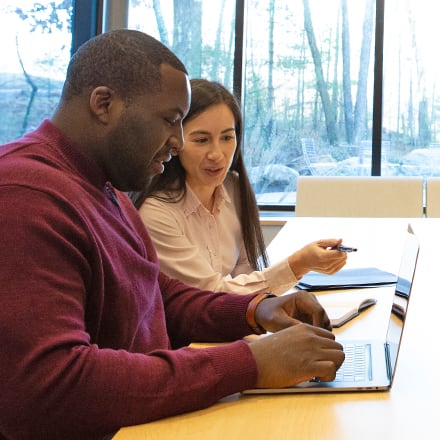 When it comes to pursuing an advanced business degree, you've got options. Two popular choices are the Master of Business Administration (MBA) and a Master of Science (MS). But which degree is right for you?
With billions of social media users around the world, businesses and individuals now rely on these platforms to promote their products and services to potential customers. If you want to join the growing world of social media, understanding how to become a social media manager is the first step.
About Southern New Hampshire University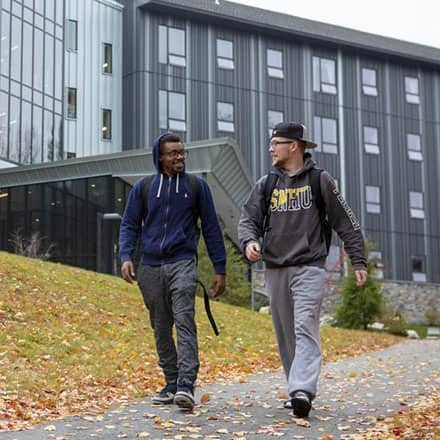 SNHU is a nonprofit, accredited university with a mission to make high-quality education more accessible and affordable for everyone.
Founded in 1932, and online since 1995, we've helped countless students reach their goals with flexible, career-focused programs. Our 300-acre campus in Manchester, NH is home to over 3,000 students, and we serve over 135,000 students online. Visit our about SNHU page to learn more about our mission, accreditations, leadership team, national recognitions and awards.