Earn a Top-Ranking Degree in Accounting
$320/credit (120 total credits)

Transfer up to 90 credits
Accelerated BS-to-MS Pathway option
Program accredited by ACBSP
24/7 online access to the classroom
Start your path towards a CPA, CMA and more
Online Accounting Degree Program Overview
Accounting is more than just numbers. It's solving business challenges by helping organizations manage their finances and cash flow. In the online Bachelor of Science in Accounting program, you'll gain a deep knowledge of accounting practices, supplemented by the broader, business-specific skills employers look for.
Our online accounting degree focuses on developing business and accounting expertise. You'll build a foundation in financial analysis, general accounting principles, auditing, taxation and more.
Throughout your program, you'll position yourself for success in the field of accounting. At SNHU, an online accounting degree is affordable, accredited and designed to take you where you want to go in your career – and in your life.
Learn how to:
Interpret accounting rules and regulations
Produce financial records and statements
Plan and prepare tax returns
Communicate information to stakeholders
Audit financial information
Make ethical financial decisions
Accelerated BS-to-MS Pathway Option: Planning a future beyond your bachelor's? An accelerated BS-to-MS pathway option for this online degree program is also available. This lets you:
Save money: Take up to 2 graduate-level courses (6 credits) during your bachelor's program at the online undergraduate tuition rate
Save time: Apply your graduate credits to your master's degree to complete your program in as fast as one year
If you're interested in pursuing the BS-to-MS pathway option, have a discussion with your academic advisor to ensure you meet all of the academic requirements.
Concentration Options
Forensic Accounting and Fraud Examination
Explore the intersection of law and finance with a BS in Accounting with a concentration in Forensic Accounting and Fraud Examination.
Forensic accountants and fraud examiners can help tip the scales of justice in legal cases such as asset misappropriation, tax fraud and corporate corruption. They help provide accounting firms, law offices and government agencies the evidence they need to uncover, assess and prosecute theft in both criminal and civil offenses.
Learn more about the forensic accounting degree concentration.
Courses may include:
Auditing and Forensic Accounting
Detection/Prevention Fraudulent Financial Statements
Interview Techniques/Legal Aspects Fraud
Career Outlook
An online accounting degree can prepare you to pursue a variety of accounting and accounting-related careers. According to the U.S. Bureau of Labor Statistics, the current median annual salary for accountants and auditors is $71,550, and employment in those fields is expected to grow 6% through 2028.1
The U.S. Bureau of Labor Statistics lists several job titles common among accountants, including:1
Public accountants: Many, but not all, people in the accounting field become Certified Public Accountants (CPA). Whether or not you earn the CPA designation, as a public accountant you can perform a wide range of tasks including auditing and tax preparation for companies, government entities or individuals. You can open your own agency or work for a large accounting firm. Some public accountants have specialties, such as forensic accounting.
Management accountants: These accountants analyze financial documents and other information for internal use by company management to drive business decisions. They help a company optimize its budgets and spending and can be involved in investment and spending decisions.
Government accountants: In this position, you'll maintain and prepare government records or those of private businesses who do business with a government entity.
Internal/external auditors: Auditors ensure an organization's resources are being used properly and find ways to reduce waste. An internal auditor is employed by the organization itself, while an external auditor works for an auditing firm hired by other companies.
Information technology auditors: These auditors examine a business or government entity's technology systems to ensure its financial resources are accurate.
More than half of all students in the online bachelor's in accounting degree program are women – often moms who had put their careers on hold to raise families and want to continue their education.
A bachelor's in accounting will help prepare you for a number of career paths in environments including:
Hospitals
Social-service agencies
Private industry
Education systems
International industries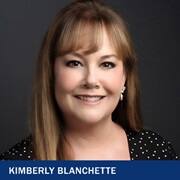 "Today's business environment requires professionals to rapidly adapt to change, strategically assess resource constraints, and provide solutions to complex problems related to customers or clients, staff, structure, operations and shareholders," said Dr. Kimberly Blanchette, executive director of online business programs at Southern New Hampshire University.
The online bachelor's in accounting degree, along with additional master's-level coursework, can also help prepare you for professional certification exams, like the CPA. Students cannot earn CPA certification through the SNHU program itself, therefore if you wish to follow the traditional CPA track, you should verify that you'll meet the necessary requirements to sit for the exam.
The content in SNHU's BS in Accounting program aligns with the Content and Skill Specification Outlines (CSOs/SSOs) set by the American Institute of Certified Public Accountants (AICPA). Learners who are interested in licensure may also pursue an MS in Accounting degree to help them meet educational requirements. Completion of the BS in Accounting degree alone does not adequately prepare learners to be eligible to sit for the CPA exam or to become licensed certified public accountants.
Licensing requirements to sit for the CPA exam vary from state to state. Students are encouraged to review their state specific requirements. State-by-state educational requirements can be found on the website of the National Association of State Boards of Accountancy (NASBA), while state-by-state CPA licensing requirements can be found through the Accounting Licensing Library, powered by the NASBA.
Start Your Journey Toward an Online Accounting Degree
Why SNHU for Your Accounting Degree
Flexible
With no set class meeting times, you can learn on your schedule and access online course materials 24/7.
Affordable
Take advantage of some of the lowest online tuition rates in the nation, plus financial aid for those who qualify. We also make it easy to transfer to SNHU by accepting up to 90 credits from your previous institution.
Respected
Founded in 1932, Southern New Hampshire University is a private, nonprofit institution with over 100,000 graduates across the country. SNHU is regionally accredited by the New England Commission of Higher Education (NECHE), which advocates for institutional improvement and public assurance of quality.
Recently, SNHU has been nationally recognized for leading the way toward more innovative, affordable and achievable education:
"Most Innovative" regional university honors from U.S. News & World Report each year since 2015
A $1 million grant from Google.org to explore soft skills assessments for high-need youth
Recognition as a 2017 Digital Learning Innovator by the Online Learning Consortium
Network
At Southern New Hampshire University, you'll have access to a powerful network of more than 200,000 students, alumni and staff that can help support you long after graduation. Our instructors offer relevant, real-world expertise to help you understand and navigate the field. Plus, with our growing, nationwide alumni network, you'll have the potential to tap into a number of internship and career opportunities.
96.5% of students would recommend SNHU.2 Discover why SNHU may be right for you.
Part of our mission to expand access to quality higher education means removing the barriers that may stand between you and your degree. That's why you can apply at any time and get a decision within days of submitting all required materials.
Acceptance decisions are made on a rolling basis throughout the year for our 6 (8-week) undergraduate terms.
Simply contact an admission counselor, who can help you explore financial options, answer all your questions and walk you through the application process. Start by:
Test scores are not required as part of your application.
Courses & Curriculum
The online accounting curriculum will give you a solid foundation in essential accounting principles and practices. Courses are taught by instructors with professional credentials and experience in accounting, taxation and fraud examination.
Curriculum Requirements & Resources
Business core: Revised for fall 2020, our undergraduate business programs contain 10 cutting-edge business courses. These core courses are designed to help prepare you for success wherever you go.
General education program: All bachelor's students are required to take general education classes. Through these foundation, exploration and integration courses, students learn to think critically, creatively and collaboratively, giving you the edge employers are looking for.
Technology resources: We provide cloud-based virtual environments in some courses to give you access to the technology you need for your degree – and your career. Learn more about our virtual environments.
Earn math credits for what you already know: Save time and tuition with our Pathways to Math Success assessments. Depending on your scores, you could earn up to 12 math credits – the equivalent of 4 courses – toward your degree for less than $50 per assessment.
List of Courses
Courses May Include
BS in Accounting Online
ACC 307
Intermediate Accounting I
Review introductory concepts including the accounting cycle, journal and adjusting entries. Learn to address more intricate accounting scenarios such as recording more complex financial statement elements. Apply theoretical frameworks and various accounting standards and regulations to the proper preparation of financial statements.
ACC 308
Intermediate Accounting II
Apply accounting rules and methodologies for increasingly complex transactions and elements to create more extensive financial statements. Assess a company's financial performance using appropriate ratio analysis to support informed decision making.
ACC 309
Intermediate Accounting III
Examine reporting and disclosure requirements for complex accounting topics. Analyze the financial impact of changes to an organization based on factors such as stock characteristics, comprehensive income and retained earnings, types of leases and post-retirement benefits. Consider correct disclosure for error corrections, accounting changes and adjustments. Gain perspective on communicating financial information to internal and external stakeholders for informing company decisions.
ACC 330
Federal Taxation I
Learn about current US tax laws and the Internal Revenue Code (IRC), as well as the relevant source documents, associated with federal tax returns for individuals. Apply the appropriate tax laws as required by law in relation to the specific circumstances and tax liabilities of individuals. Prepare federal tax returns and communicate various tax return information to individuals
ACC 345
Financial Statement Analysis/ Business Valuation
Explore the theories, tools, and techniques used to perform fundamental valuations and analyze publicly traded companies. Evaluate a corporation's future prospects through the computation of free cash flows, interpretation of notes to financial statements, and the integration of information provided in various SEC filings.
ACC 405
Advanced Accounting
Explore advanced accounting concepts, including consolidations.
ACC 411
Auditing Principles
Explore the various assurance services and professional and ethical standards required in auditing. Examine audit programs and procedures, including audit design, testing methods, and strategies for communicating auditing results. Evaluate internal controls employed by organizations to mitigate risk and maintain compliance.
BUS 307
Business Law II
The study begun in Business Law I continues as the topics of commercial paper, real and personal property, creditors' rights and bankruptcy, agency, business organizations, estate planning and government regulation of business are explored.
Total Credits: 120
Minimum Hardware Requirements
| Component Type | PC (Windows OS) | Apple (Mac OS) |
| --- | --- | --- |
| Operating System | Currently supported operating system from Microsoft. | Currently supported operating system from Apple. |
| Memory (RAM) | 8GB or higher | 8GB or higher |
| Hard Drive | 100GB or higher | 100GB or higher |
| Antivirus Software | Required for campus students. Strongly recommended for online students. | Required for campus students. Strongly recommended for online students. |
| SNHU Purchase Programs | | |
| Internet/ Bandwidth | 5 Mbps Download, 1 Mbps Upload and less than 100 ms Latency | 5 Mbps Download, 1 Mbps Upload and less than 100 ms Latency |
Notes:
Laptop or desktop?  Whichever you choose depends on your personal preference and work style, though laptops tend to offer more flexibility.
Note:  Chromebooks (Chrome OS) and iPads (iOS) do not meet the minimum requirements for coursework at SNHU. These offer limited functionality and do not work with some course technologies. They are not acceptable as the only device you use for coursework. While these devices are convenient and may be used for some course functions, they cannot be your primary device. SNHU does, however, have an affordable laptop option that it recommends: Dell Latitude 3301 with Windows 10.
Office 365 Pro Plus is available free of charge to all SNHU students and faculty. The Office suite will remain free while you are a student at SNHU. Upon graduation you may convert to a paid subscription if you wish. Terms subject to change at Microsoft's discretion. Review system requirements for Microsoft 365 plans for business, education and government.
Antivirus software: Check with your ISP as they may offer antivirus software free of charge to subscribers.
Tuition & Fees
As a private, nonprofit university, we're committed to making college more accessible by making it more affordable. That's why we offer some of the lowest online tuition rates in the nation—and haven't raised our costs in a decade.
We also offer financial aid packages to those who qualify, plus a 30% tuition discount for U.S. service members, both full and part time, and the spouses of those on active duty.
| Online Undergraduate Programs | Per Course | Per Credit Hour | Annual Cost for 30 credits |
| --- | --- | --- | --- |
| Degree/Certificates | $960 | $320 | $9,600 |
| Degree/Certificates (U.S. service members, both full and part time, and the spouses of those on active duty)* | $675 | $225 | $6,750 |
Tuition Rates are subject to change and are reviewed annually. *Note: students receiving this rate are not eligible for additional discounts.
Additional Costs No Application Fee, $150 Graduation Fee, Course Materials ($ varies by course)
Frequently Asked Questions
How do I start a career in accounting?
According to the U.S. Bureau of Labor Statistics, typical entry-level education in accounting is a bachelor's degree.
If you'd like to test the waters, we also offer an associate in accounting. This can give you the opportunity to explore the field before committing to a 4-year program. The best part is, if you decide to continue on, you can easily transfer your credits to a bachelor's program – saving you time and tuition.
If you're committed to a career in accounting, and have done your research, you may have heard of the Certified Public Accountant (CPA) and Certified Management Accountant (CMA) certifications. While not required, these highly-regarded certifications may help you stand out to employers.
Melanie Karbowski '14 had enjoyed a brief career as a revenue assurance analyst at a startup. But after her children were born, she left the workplace to be a full-time mom at home. When her youngest started kindergarten, Karbowski, then 35, was a freshman in college, excited to prepare for a career in forensic accounting.
But she never dreamed that she would go so far or experience so much success. Today, she couldn't be happier with where she is or where is going.
"For a girl who barely made it out of high school, I am now ready to graduate with a 3.9 GPA," she said just before graduating.
Can you earn an accounting degree online?
If you're looking to earn your accounting degree online – you've come to the right place. SNHU is a leading provider of online education. And since we started as a business and accounting school back when we first opened our doors in 1932, we feel confident in our ability to train accountants for real-world success.
Learning online has become much more common for working adults in recent years. Not only do online courses give you more flexibility – they're more affordable, too. Southern New Hampshire University specifically has some of the lowest online tuition rates in the nation. And we've committed to keeping costs low by freezing tuition since 2012.
It's important to note that our online accounting degree programs also align with the Content and Skill Specification Outlines set by the American Institute of Certified Public Accountants (AICPA). It is also accredited by the Accreditation Council for Business Schools and Programs (ACBSP). This means you'll have a credible, respected degree that can help position you for success in the field of accounting.
For Fernando Franco '15, earning a bachelor's degree in accounting has been a gateway to a better life.
"I was fed up with working at meager jobs where I was not going to go anywhere in life," said Franco, who worked as a package handler, putting in 12-hour days, a back-breaking job with low pay and little job security. "My father did his homework and found out that SNHU was the best university for me."
What can I do with a degree in accounting?
"Accounting is a great major because there are so many options," said Mona Stephens, accounting faculty lead at Southern New Hampshire University. "Everyone's career path is a bit different. Do you want to go into public accounting, work within an organization as a management accountant, do taxes, work in government or a nonprofit, be an auditor?"
Like many professions, accounting has evolved with growing advances in technology. But at its core, Stephens said, it's always been about "telling the financial stories of a person or organization to allow for informed decision making."
Accountants may pursue a number of different job titles, including:
Auditors. Review an organization's financial records. Subcategories may include information technology auditors, who are tasked to evaluate financial data in technology systems, as well as internal/external auditors, who analyze financial resources and come up with solutions to reduce waste.
Financial accountants. Handle financial reporting and prepare statements for shareholders, creditors, potential investors and the general public. Financial accounting plays a major role influencing a company's cost and budget, and therefore improving their overall financial standing.
Government accountants. Work at the federal, state or local level to audit and prepare government records. You may also work with private businesses that interface with government entities.
Public accountants. Prepare and audit tax returns for companies, government entities or individuals. You may work for a large accounting firm, or even work your way up to opening your own agency. Some public accountants have specialties including in fields such as criminal justice (read about how to become a forensic accountant). A certified public accountant (CPA) distinction is required.
Management accountants. Help company management with budgets, cost analysis and strategic planning. Management accounting often involves making recommendations to streamline operations and drive business decisions.
Tax accountants. Use specialized knowledge of government rules and regulations to prepare taxes and do income taxation planning for individuals, corporations and partnerships.
While the above roles represent the many different facets of accounting, these aren't the only options. An accounting degree can also prepare you for a number of other jobs in finance, such as:
Financial examiner. With expert knowledge of financial law and lending practices, the financial examiner is responsible for keeping institutions compliant. You'll analyze and evaluate the health of financial institutions and protect consumers from risky loans. According to the U.S. Bureau of Labor Statistics, financial examiners earned $81,090 in 2019. In addition, the BLS predicted that job prospects would grow 7% through 2028, faster than the national average.1 This is largely due to the fact that employers are continuing to seek expert help with federal regulatory compliance.
Financial analyst. As a financial analyst, you'll work with organizations and individuals to evaluate investment opportunities such as stocks and bonds. The U.S. Bureau of Labor Statistics predicts strong job growth for financial analysts in the coming years – 6% through 2028, or about 20,300 new jobs overall.1 Median annual salary for these jobs was reportedly $85,660 in 2018.1
Finance manager. If your goal is to ultimately take a management-level role, this could be the right path for you. As a financial manager, you'll not only take on critical responsibilities such as directing investment activities and developing long-term financial strategies, you'll supervise a team responsible for budgeting and reporting. The BLS reported that financial managers earned a median annual wage of $128,890 in 2019.1 Job prospects also appear very promising in the coming years, as their skills are expected to be in high demand for employers across many industries. In fact, jobs are expected to grow 16% – much faster than the national average – through 2028.1
Chief financial officer. As a chief financial officer (CFO), you'll have the opportunity to lead the financial future of an organization, overseeing budget management, cost benefit analysis and securing new funding. The BLS reports that, through 2028, top executive jobs will grow 6% – or 150,600 new jobs overall.1 In addition, the median annual wage for chief executives in 2019 was $183,270, well above median annual wage for all occupations in the same time frame.1
Budget analyst. By focusing on budget analysis, spending and funding, budget analysts take the reins in supporting public and private institutions organize their finances. Career prospects in this field appear promising through 2028, with jobs expected to grow on pace with the national average, according to the BLS.1 Median annual wage for budget analysts was $76,540 in 2019.1
Read more about what you can do with an accounting degree besides accounting.
Which designation is better: CFA, CPA or CMA?
While earning a bachelor's is an important step to enter the field of accounting, you may want to take your career even further. If that's the case, you may want to consider one of these three major certifications. Please note that each designation will require a bachelor's degree along with additional requirements, depending on location.
Certified public accountant (CPA), certified management accountant (CMA) and chartered financial analyst (CFA) certifications are all valuable distinctions in the fields of finance and accounting. The one you choose depends on which path you'd like to take. Let's take a look:
Certified public accountant (CPA). If your goal is to work closely with clients to advise on financial matters, the CPA can help you get there. SNHU's program aligns with AICPA, making it an ideal start to the pathway toward CPA licensure. While requirements to sit for the exam vary by state, all states require a minimum of a bachelor's degree or 120 college credit hours to be eligible.
Certified management accountant (CMA). Many struggle to decide whether a CPA or CMA is right for them. Here are a few key differences: For one, the CPA is a state license, while the CMA is a globally recognized credential. The CPA helps prepare you for customer-facing areas of accounting, while the CMA is built for corporate finance. To become a CMA, you'll need to earn a bachelor's degree, complete 2 continuous years of management accounting or financial management experience and pass a 2-part exam.
Chartered financial analyst (CFA). If you're interested in becoming an investment management professional, the CFA is recognized as the industry gold standard. This designation is offered by the CFA Institute and requires many years of work and effort to achieve. Chartered financial analysts must pass a series of CFA exams, hold a bachelor's and complete four years of qualified professional experience.
How long does it take to complete an online accounting degree?
We tend to think of a traditional bachelor's in a pretty straightforward way – in most cases, they take about 4 years to complete. While that may be true in many cases, the time it takes to earn your bachelor's degree in accounting online depends on 2 things:
The number of classes you take per term
The number of credits you transfer into the program
This is all to say that you might be more ahead than you think. If you've earned general education credits or have previously taken classes in accounting, business or finance, you could have a considerable amount of your program already completed.
SNHU accepts up to 90 transfer credits for our undergraduate programs and also offers a free credit evaluation. This gives you the opportunity to look at all your previously earned credits and determine what is transferable to a bachelor's-level program. Once you have this information, you'll be able to determine the classes you'll need to take moving forward, as well as the amount of time it will take to graduate.
This program and its concentrations are accredited by the Accreditation Council for Business Schools and Programs (ACBSP). Student achievement data can be found on College Navigator.
References
Sources & Citations (1, 2)
1 Bureau of Labor Statistics, U.S. Department of Labor, Occupational Outlook Handbook, on the internet, at
https://www.bls.gov/ooh/business-and-financial/accountants-and-auditors.htm (viewed June 8, 2020)
https://www.bls.gov/ooh/business-and-financial/financial-examiners.htm (viewed June 8, 2020)
https://www.bls.gov/ooh/management/financial-managers.htm (viewed June 8, 2020)
https://www.bls.gov/ooh/management/top-executives.htm (viewed June 8, 2020)
Cited projections may not reflect local and/or short-term economic or job conditions and do not guarantee actual job growth.
2 According to survey responses from over 9,200 SNHU online students conducted in the fall of 2019.