Associate Professor of Business Dr. Michael Baker: A Faculty Q&A

After earning his MBA and Ph.D. at Southern New Hampshire University, Dr. Michael Baker discovered a love for teaching. Now an associate professor in SNHU's School of Business Accountancy and Taxation Department, he shared his views on teaching, the importance of education and more as part of our Faculty Spotlight series.
Tell us a little bit about your professional background.
I began my career in consumer banking while working on my bachelor's degree. After graduation, I spent several years as an assistant state auditor and audit manager. I had the opportunity to lead audits as small as a local water district and as large as a major metropolitan city. I then transitioned to nonprofit accounting and worked as an internal auditor and audit manager for a large healthcare organization.
What led you to academics, and in particular, SNHU?
My academic career began with an interest in learning more about finance and accounting and possibly advancing to upper management in consumer banking. However, after completing my bachelor's degree, my career focused more on the accounting side. I then began to pursue my Certified Public Accountant (CPA) license, which included accounting courses in a master's degree program.
After finishing all required accounting courses and obtaining my CPA license, I searched for a university where I would complete my MBA. At this time, I was working full-time and had a very busy family life. I was immediately impressed with SNHU's student-centered approach and flexibility with my busy lifestyle. As an SNHU student, I became even more impressed with this approach as well as the experienced faculty, beautiful campus and commitment to diversity. Once I completed my MBA, I decided to stay at SNHU and complete my Ph.D. As a Ph.D. student teacher, I discovered my love for teaching and helping students achieve their goals.
What drew you to this field of study? What keeps you excited about it?
My mother was an accountant and I grew up with a lot of respect for her work. I was pleasantly surprised to discover that accounting came naturally to me as well. There are so many career paths one can take with accounting. The work is constantly changing, can take you around the world and into any organization. The old stereotype of the accountant with green eyeshades sitting behind a desk is quite opposite of the exciting career paths of today's accountant.
What do you find rewarding in your position as full-time faculty?
The most rewarding outcome as a faculty member is seeing students succeed. It might be a non-accounting student taking accounting for the first time. It is incredibly rewarding to see these students utilize accounting in their majors and goals. It might be the accounting student that passes their CPA exam and/or lands a position at one of our partner local accounting firms. I am truly excited about the opportunities for our students in this incredibly diverse field.
Can you think of a particularly impactful or eye-opening moment as a faculty member?
The first time I received direct feedback from a student that I helped them achieve their goals was incredibly impactful. I began teaching with the desire to support students, but it is eye-opening witnessing my students succeed. I've seen students pass sections of the challenging CPA exam while working and completing their academic programs. I've seen students land impressive job opportunities right out of our programs. To think that they believe I shared even some small part in their success is overwhelming.
What advice do you have for students interested in pursuing their accounting degree? How can people stand out in this field?
Consistent preparation. Many of the most successful accounting students are those that are consistently dedicated to their goals. At the most basic level, preparing for every accounting class, completing assignments, practicing and seeking help when needed. This carries over into preparation for the CPA exam, which takes most students months of consistent preparation. Ultimately, this type of commitment comes across to the employers and makes for an excellent accounting career. Things are always changing in accounting, so we will be lifetime students!
What, if anything, did you not expect from your career path?
I did not expect so much of my career to be focused on governmental and nonprofit organizations. It has been a wonderful journey, but these organizations are more complex than I could have imagined. I would have enjoyed more opportunities to learn about these organizations in my undergraduate program.
What do most people not understand about working in the accounting field?
Many people assume that you need to be a mathematical wizard to be an accountant. It wouldn't hurt, but most accounting concepts involve only basic math. Many also assume that accounting means sitting behind a desk. In fact, most modern accounting positions require one to be engaged with departments across organizations. Many positions require domestic and international travel as well as involvement with varied industries, for-profits, nonprofits, and governments. Accountants must communicate with personnel from the top to the bottom of the organizational chart. We often work in teams to complete complex and engaging assignments.
How have you found ways to effectively connect with students?
I connect with students in ways that work best for them. Sometimes that means meeting students during hours that work with their work schedule. Sometimes that means connecting over video chat or recording a lecture. I connect with students on campus, both in the classroom and outside the classroom.
What do you enjoy doing when you're not working?
I love to travel! I might be taking my kids to Disney World, Italy or for a short trip to see grandma. I love to experience new cultures whenever possible!
What is one (or two) books every student in the accounting program should read?
Read your course textbooks! The course textbooks include so much valuable information and opportunities for self-study. Too few students take advantage of this wealth of information. It is especially important that accounting students learn the benefits of self-study and practice! I also recently read "Creative Confidence" by Tom and David Kelley. As accountants, it is vital that we find ways to release our creative side! We can't get stuck in the untrue stereotype that accountants are not creative people.
Why is education important to society as well as to you personally?
Education has helped me achieve my goals and will help my children achieve theirs. It has helped me become a more productive member of my community. I hope that it will continue to promote my ability to give back, whether through my community, my family or my students.
Joe Cote is a staff writer at Southern New Hampshire University. Follow him on Twitter @JoeCo2323.
Explore more content like this article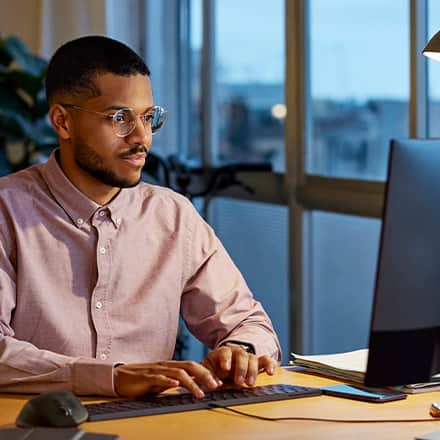 If you're hoping an MBA will help you advance your business career, you'll want to search for a program that combines theory and practical experience, offering you the business acumen and know-how needed to stand out among your colleagues and other job candidates.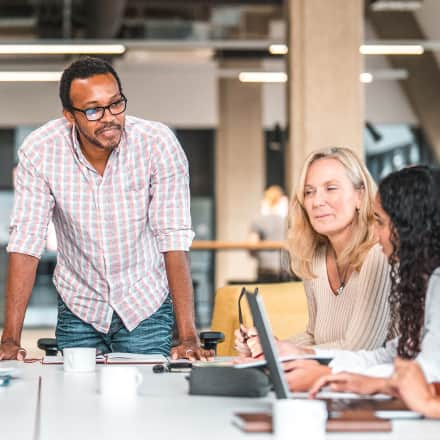 Whether building processes for multi-national businesses or identifying logistical hurdles to save costs, operations managers keep organizations running. If you're interested in driving efficiency at work, see if operations management is the right career path for you.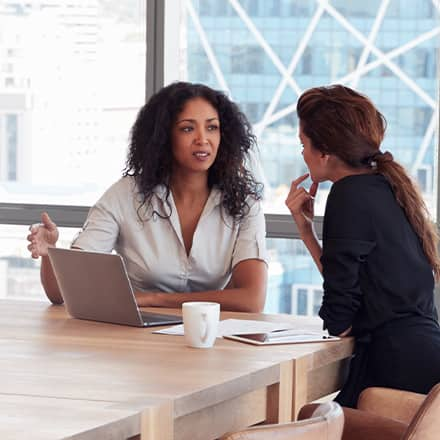 Human resources is an integral part of any organization, playing a key role in the strength and vitality of its workforce. While HR roles can vary, the overall goal of the field is the same: to support employee recruitment, retention, engagement and overall productivity.
About Southern New Hampshire University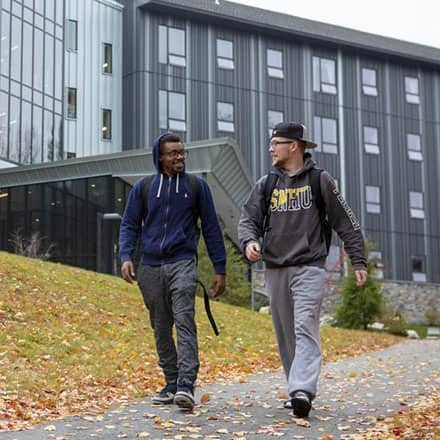 SNHU is a nonprofit, accredited university with a mission to make high-quality education more accessible and affordable for everyone.
Founded in 1932, and online since 1995, we've helped countless students reach their goals with flexible, career-focused programs. Our 300-acre campus in Manchester, NH is home to over 3,000 students, and we serve over 135,000 students online. Visit our about SNHU page to learn more about our mission, accreditations, leadership team, national recognitions and awards.