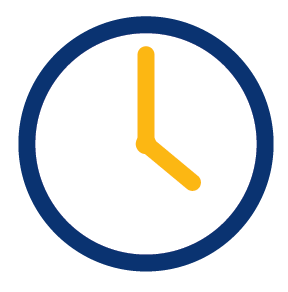 Register By:

October 21
Classes Start:

October 23
Gain skills and college credits in just 8 weeks
$990 course cost ($330/credit)
Upskill and earn college credits
100% online, no set class times
Course only 8 weeks long
No application fee
No SAT/ACT scores required
Online Accounting Course Overview
Whether you're looking to upskill for your career or get a jumpstart on your degree, SNHU's ACC-201 Financial Accounting course can give you the skills you need to move forward.
Accounting is often referred to as the language of business. That's because financial records and accounts are more than just numbers and figures— they tell the story of a business. So if you want to be able to tell that story effectively in a professional context, or gain a greater understanding of how to assess the financial health of a business or organization, accounting is the language you need to speak.
In this online accounting course, you'll learn the steps of the accounting cycle and how to prepare financial statements in accordance with industry established rules and regulations. Students will develop skills needed to analyze financial accounting information, communicate this information to stakeholders, and understand the accounting procedures that produce this information.
While there are many benefits to taking a single online course at SNHU—like ease of enrollment, short 8-week terms, and 100% online coursework—single courses open the doorway to wherever you're looking to go next. Whether it's transferring credits back to another institution, upskilling for your current role or to find a new one, or testing the waters of a degree program before entering as a student, the opportunities are endless.
For those looking to further their education in accounting, SNHU also offers an 18-credit undergraduate online accounting certificate, an online associate in accounting, an online bachelor's in accounting and numerous other undergraduate business degrees online and on campus that include ACC-201 as a major or core course. This means that you can take this course and be one step closer to a wide variety of degree programs depending on your educational and professional goals.
Expanding access to quality higher education means removing the barriers that may stand between you and your education. That's why we make signing up for individual courses simple.
Get started by talking to an admission counselor
Take up to 10 courses without enrolling in a degree program
High school diploma or GED required*
*If you are currently a high school student who hasn't graduated yet, you can still take individual courses at SNHU. Please reach out to an admission counselor for documents and forms that may be required.
If you choose to enroll in a degree program in the future, we're here to help with additional forms, transcripts and other materials that may be necessary. For degree programs, acceptance decisions are made on a rolling basis throughout the year for our 6 (8-week) undergraduate terms.
Curriculum
Throughout the 8-week course, students learn a wide range of accounting principles and practices—including the roles and responsibilities of the accountant, the accounting cycle, retail business and inventory, accounting for receivables, long-term assets and liabilities, accounting for corporate stock transactions, and more. In addition, students will learn how to analyze financial statements and assess a company's financial health and performance.
The course also aims to provide hands-on learning experiences, using projects to help students familiarize themselves with real-world accounting tasks and problems. For example, you'll learn how to:
Prepare a company accounting workbook using Microsoft Excel
Post company transactions (cash, accounts receivable, payable and equity accounts) to a ledger T-Account
Complete a Trial Balance (Summary of T-Account ledger balances)
Prepare company financial reports
Execute the Month-end close process
Where Can a Single Course Take You?
There are lots of advantages to taking a single course. Whether you want to grow in your current career, prepare yourself for a new one, or get one step closer to a college degree, an individual course is a great way to get started.
Upskill for Your Career
SNHU courses focus on real-world, career-focused skills that you can use immediately in the workplace, or to help prepare you to advance in the field.
Earn College Credits
Course credits may be transferred to a degree program at SNHU or another university, depending on your university's transfer policy.
Finish in Just 8 Weeks
Not only is a single course low-commitment, but it's a fast way to gain skills, college credits, and explore what it's like to take courses at SNHU.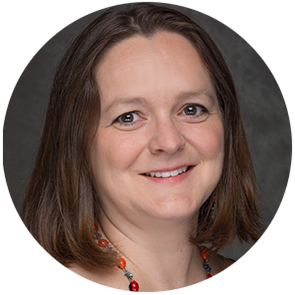 Created by experts with deep industry experience
"ACC-201 is a great introductory accounting course—including all the foundational elements anyone with career aspirations in business or accounting would find useful."
— Zuzana Buzzell, PhD, Associate Dean of Business
Minimum Hardware Requirements
| Component Type | PC (Windows OS) | Apple (Mac OS) |
| --- | --- | --- |
| Operating System | Currently supported operating system from Microsoft. | Currently supported operating system from Apple. |
| Memory (RAM) | 8GB or higher | 8GB or higher |
| Hard Drive | 100GB or higher | 100GB or higher |
| Antivirus Software | Required for campus students. Strongly recommended for online students. | Required for campus students. Strongly recommended for online students. |
| SNHU Purchase Programs | | |
| Internet/ Bandwidth | 5 Mbps Download, 1 Mbps Upload and less than 100 ms Latency | 5 Mbps Download, 1 Mbps Upload and less than 100 ms Latency |
Notes:
Laptop or desktop?  Whichever you choose depends on your personal preference and work style, though laptops tend to offer more flexibility.
Note:  Chromebooks (Chrome OS) and iPads (iOS) do not meet the minimum requirements for coursework at SNHU. These offer limited functionality and do not work with some course technologies. They are not acceptable as the only device you use for coursework. While these devices are convenient and may be used for some course functions, they cannot be your primary device. SNHU does, however, have an affordable laptop option that it recommends: Dell Latitude 3301 with Windows 10.
Office 365 Pro Plus is available free of charge to all SNHU students and faculty. The Office suite will remain free while you are a student at SNHU. Upon graduation you may convert to a paid subscription if you wish. Terms subject to change at Microsoft's discretion. Review system requirements for Microsoft 365 plans for business, education and government.
Antivirus software: Check with your ISP as they may offer antivirus software free of charge to subscribers.
Tuition & Fees
Tuition rates for SNHU's online courses are among the lowest in the nation.
| Non-Degree Seeking Coursework Only | Course Cost | Credits Earned |
| --- | --- | --- |
| Online Undergraduate | $990 ($330/credit) | 3 |
Tuition Rates are subject to change and are reviewed annually.
Please note: Books and materials are not included in the above costs. Federal Financial Aid is not available, but you can use employer tuition benefits or tuition reimbursement if available to you. Contact your employer benefits manager to see if you have funds available, or talk to our admission team to learn about payment options.
Frequently Asked Questions
Can you study to be an accountant online?
Yes! Earning a degree online from an accredited university (like SNHU) is a great option. Whether you're looking for individual accounting courses, or you're looking to earn an Associate, Bachelor's or Master's degree in Accounting or Accounting Finance, the online format allows for greater flexibility, and can be a much more affordable way to achieve your goals.
According to Bureau of Labor Statistics (BLS), in 2021 the median pay for Accountants & Auditors was $77,250 per year. The outlook for these jobs remain strong with 6% anticipated growth through 2031—the addition of 81,800 new jobs in that time.1 While most Accountant and Auditor jobs require a Bachelor's degree, earning your education towards becoming one can be earned completely online at institutions like SNHU.
Which online course is best for an accounting job?
In an accounting setting, there are lots of skills you'll need to perform your job well. Depending on the particular details of the job, it's not always easy to know what online course is best for your particular needs. A good place to start would be a course that teaches a broad range of foundational skills and accounting principles—like SNHU's online Financial Accounting course. Not only will it give you key skills you may need, but the format is flexible so you can learn around your schedule.
Foundational accounting may also include skillsets in accounting information systems, management accounting, forensic accounting, taxation, financial analysis, cost accounting and auditing. Depending on the job you are seeking you may want to hone in on one specific area, or build skills into a rounded portfolio. Within accounting, there are jobs for all skill levels. Entry-level accounting jobs like bookkeeping and accounting clerk may only require a few courses in areas such as financial accounting. Other career paths such as Accountant will require more advanced skills in such areas as auditing and managerial accounting.
No matter the path you are looking to take, there is online accounting coursework available at every level. There are also a wide variety of degree pathways for those seeking a credential to add to their resume. Everything from an Undergraduate Certificate in Accounting to an online MS in Accounting or online MBA in Accounting is available to you when taking online courses at SNHU.
What qualifications do I need to be an accountant?
To be considered an "accountant," it's generally accepted that you'll have earned a bachelor's or master's degree in accounting. Depending on what area of accounting you'd like to focus on, you may want to seek an advanced credential or degree in areas such as forensic accounting, management accounting, or auditing. In most cases, employers will be seeking formal education and your prospects will improve with former work experience or an advanced industry credential such as a Certified Management Accountant (CMA) or Certified Public Accountant (CPA) certification.
But it's important to remember that earning a degree—even your master's in accounting— isn't all you'll need if your goal is to become a Certified Public Accountant (CPA). To achieve this additional designation, you'll need to complete specific additional educational and work requirements, as well as pass a CPA exam. In most states, this includes 150 semester hours of education with various requirements around the type and number of accounting credits, specifically.
Licensing requirements to sit for the CPA exam vary from state to state. Students are encouraged to review their state specific requirements. State-by-state educational requirements can be found on the website of the National Association of State Boards of Accountancy (NASBA), while state-by-state CPA licensing requirements can be found through the Accounting Licensing Library, powered by the NASBA.
Can I become an accountant without a degree?
Generally speaking, you don't have to have an accounting degree if you want to work in the accounting field. Maybe you've learned accounting principles on the job or taken individual courses to supplement your knowledge. In those cases, you may possess many of the foundational skills necessary to do most of the work of an accountant. But there are a few things to consider. First, it may be slightly more difficult to break into the field or advance without a degree. Second, a degree in accounting is one of the best ways to gain the knowledge and skills you'll need if you want to become a CPA (Certified Public Account), which has specific educational requirements in addition to passing the exam in your state.
How do I get into accounting with no experience?
Without professional experience, earning a certificate or degree in accounting—or taking individual courses—is a great way to get started and stand out among potential employers. At SNHU, for example, accounting courses are career-focused and taught by industry experts with real-world experience, so you'll be able to learn relevant skills you can use on the job.
If you're thinking about breaking into the accounting field, there are lots of careers you may be able to get into without a lot of experience, like Bookkeeper, Accounting Clerk, Administrative Assistant, or Tax Preparation assistant. These jobs can help you become familiar with the accounting field, and prepare you with foundational knowledge.
How long does it take to get an accounting certificate?
The time it takes to get an accounting certificate will vary from university to university. At SNHU, the undergraduate accounting certificate is 18 credits—which means you need to take 6 courses. How long does that take? Let's break it down: courses are about two months long, and you could take 1 or 2 courses at a time. So, if you take 1 course at a time, you could earn your certificate in about a year (6 courses x 2 months each). If you took 2 courses at a time, you could cut your time in half, and get your certificate in around 6 months.
The graduate certificate in accounting is 21 credits, which equals 7 courses. And graduate courses are about 10 weeks long. So again, depending on how many classes you take, you could get your graduate certificate anywhere between 9 and 18 months.
Once you've finished, you also have the option of stacking the credits from your certificate into an SNHU degree program. You'll have a great head start!
Is it hard to get a job in accounting?
Like many jobs, there are a lot of factors that go into how hard it is to get. The market conditions, the quantity and quality of other applicants, your experience and skill, your resume and more will all factor into your ability to land a job in accounting. The good news is, the Bureau of Labor Statistics estimates that job opportunities are expected to grow 6% for accountants through the year 2031.1 Plus, there are lots of opportunities to make yourself more marketable and prepared to enter the field—like accounting courses or a bachelor's degree in accounting.
How do I start working as an accountant?
If you're thinking about breaking into the accounting field, there are lots of careers you may be able to get into without a lot of experience—like Bookkeeper, Accounting Clerk, Administrative Assistant, or Tax Preparation assistant. Of course, if you're noticing that you don't have the required skills or experience that's needed for the job you want, upskilling with an accounting course or an accounting degree can help open doors for you.
Related Articles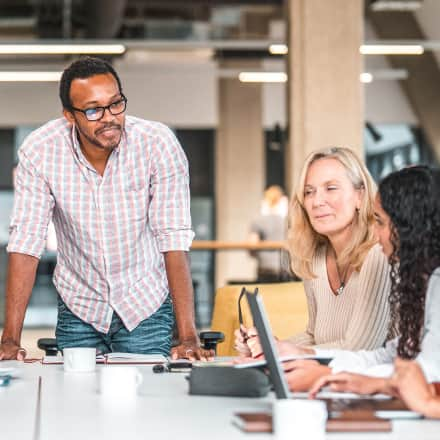 Whether building processes for multi-national businesses or identifying logistical hurdles to save costs, operations managers keep organizations running. If you're interested in driving efficiency at work, see if operations management is the right career path for you.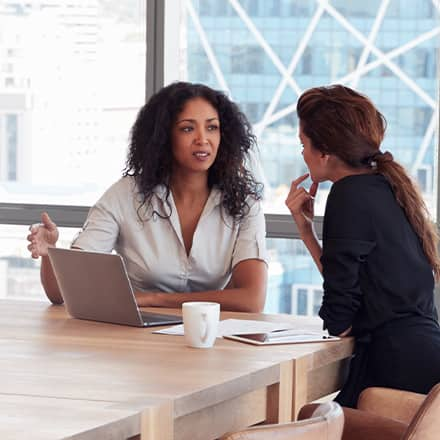 Human resources is an integral part of any organization, playing a key role in the strength and vitality of its workforce. While HR roles can vary, the overall goal of the field is the same: to support employee recruitment, retention, engagement and overall productivity.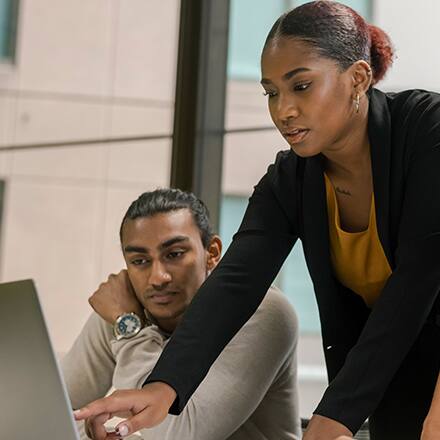 A business degree is a course of study that allows you to explore the business world. Studying business offers students a lot in terms of preparation for the workplace. Being skill-forward and workplace-relevant keeps business degrees positioned as one of the most popular degree fields around.
References
1 Bureau of Labor Statistics, U.S. Department of Labor, Occupational Outlook Handbook, on the internet, at:
https://www.bls.gov/ooh/business-and-financial/accountants-and-auditors.htm (viewed November 1, 2022)
Cited projections may not reflect local and/or short-term economic or job conditions and do not guarantee actual job growth.