From Childhood Inspiration to Inspiring His Children
When Haiti native Jean Besson '14graduated from Southern New Hampshire University (SNHU), he didn't just earn a bachelor's degree in business. He also completed a major life goal and inspired his daughter as she prepares to embark on her own college journey.
Besson earned his bachelor's degree in business studies and international management in 2014 and is using the experience not only to further his career but to encourage his daughters to pursue their educational goals.
"Everything that I've done, I just wanted to inspire my kids," Besson said. With the eldest of his four daughters in her first year of college, striving toward a pre-med degree, and the second embarking on her senior year of high school, his aspirations and achievements as a first-generation college graduate have provided a roadmap for them to follow.
To understand where Besson's ambition came from, you have to start with his childhood.
"So, I came to the States when I was 8 years old. We moved, lived in east New York, Brooklyn. I've always had dreams of being something bigger," he said. "As a kid, I wanted to either be a lawyer, an actor or a baseball player, and that was basically my drive, and living in this city, it just makes you want to push yourself."
Besson's life in New York City was pivotal in fueling his inspiration - and he recognized the disparity between his own neighborhood and what was happening in Manhattan. "You know, being able to leave Brooklyn and then walk around see people in suits and ties...especially Wall Street...it makes you say, 'Why not me?' That just kept on pushing me," he said.
Even then he knew he wanted so much more. "As a kid, I didn't really hang out much in Brooklyn because I wanted to be around people that were already doing it," Besson said. "I liked the suit and ties. I liked the briefcase. I liked the hustle."
Life took Besson in a different direction after he graduated from high school, to New Hampshire where he began raising a family. That thirst for more hadn't gone away - "I took that with me when I moved to New Hampshire," he said. "Whatever job I did, whatever project I was part of, I've always wanted to push myself like I was still here (in the city)."
The constant hustle and bustle, what some people consider to be a rat race, held a lot of appeal for Besson. "That rat race was something I've applied in my mind no matter where I am because it's like I'm always home," he said. "You always have to feel as if it's never enough and that it's a competition, but it's a competition with yourself, really."
As a father, that mindset was especially important. "I just wanted to inspire my kids, because the hustle is never on hold. Always got to keep going. Keep challenging yourself. There's an old saying that it's not where you're at, it's where you're from," Besson said. "To me, it's not where you're from, it's where you're at, so have to just take those two and you have to combine them. And that's just it - I want my kids to know that, hey, Daddy came from here. This is what Daddy's been doing throughout the years to just keep elevating himself, and I want them to do the same thing."
To get where he wanted to be, Besson knew it would take a college degree. "That was it," he said. "I just, more or less, felt like, alright...let's go back to school and let's just apply ourselves."
Besson earned his associate degree in small business management locally and then opted to continue online to complete his bachelor's. He wishes he had started at SNHU prior to earning his associate, as he feels he would have been able to complete his bachelor's without interruption at a faster pace. "But no regrets, I mean that's the one thing that I tell my kids," he said. "As long as you keep pushing yourself, it's never too late. So being at this stage in my life and the fact that I'm still going just tells me that you know, the sky's the limit. Keep pushing yourself."
Besson still has his sights set on bigger things. "I've always had an eye for concept and ideas, so business was the thing I always wanted to do," he said. "Eventually, my goal is to open my own consultant management firm, and yeah, just go from there."
The difference now is this: "My degree from SNHU is a confidence booster. It gives me the right to sit at the table and ask questions," Besson said. "My breakthrough moment was having that degree from SNHU. It allowed me to say, 'OK, I'm qualified,'" he said. "Now I could take that experience and pass it over to my daughter."
That message came through loud and clear to Besson's daughter, Alani.
"After seeing my dad get his degree from SNHU, it taught me that if you put in the hard work, you can achieve your goals," she said. "It just meant a lot that he was going to go back to school because he's my biggest role model."
Alani, entering her senior year in high school, expects plenty of challenges in the coming year and said having her father's example - and his support - will help her succeed. Besson said he tries to show his children that if you're willing to work hard, accomplishing any goal is possible.
For Besson, the hustle hasn't ended and he'll continue to push forward to all he aspires to as his daughters begin to work toward their dreams as well.
Joe Cote is a staff writer at Southern New Hampshire University. Follow him on Twitter @JoeCo2323.
Explore more content like this article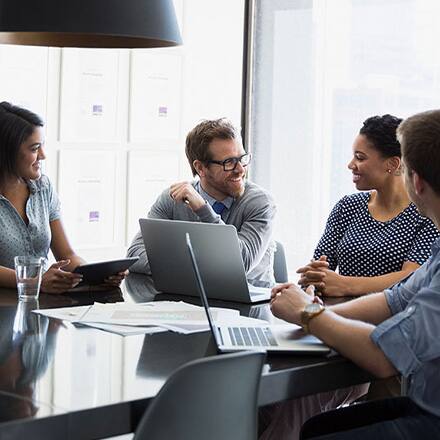 October 20, 2021
Today's MBA programs provide plenty of options to focus on particular aspects of business in either a specialization or concentration - giving you a competitive edge in today's job market.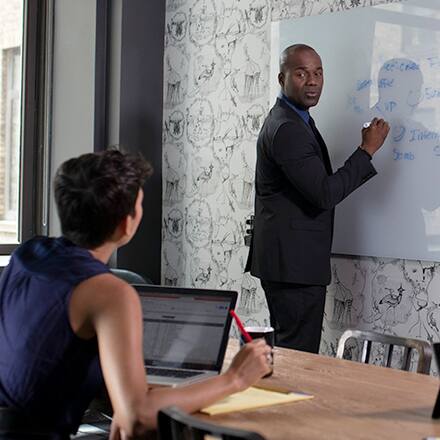 October 19, 2021
An MBA – or Master of Business Administration – is a graduate-level business degree designed to give professionals the critical knowledge they need to step into management and leadership roles in companies.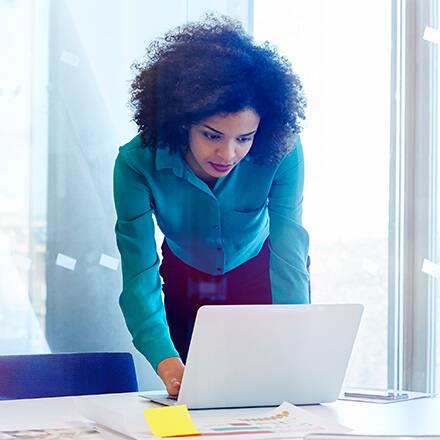 October 05, 2021
A business administration degree is a broad program that prepares you to tackle today's toughest business challenges and contribute to the bottom line of any organization in the areas of accounting, finance, human resources, marketing and more.