What Is a CERTIFIED FINANCIAL PLANNER™?
Imagine a family you might not expect to see in the office of a CERTIFIED FINANCIAL PLANNER™ professional. It's a husband and wife. They're middle class. He works in marketing. She's an office manager. They have a 5-year-old. They bought a three-bedroom home in a suburb two years ago, and now they wonder if they can pay off the mortgage by the time they're empty-nesters. They wonder if they can afford to have a second child. What about college? Will they ever be able to retire?
That's why they found themselves in the CFP® professional's office. You don't have to be quote-unquote wealthy to want to manage your money smartly. In fact, it may be even more important to responsibly and sensibly plan your financial life if you have less wealth to stretch further. Working with a CERTIFIED FINANCIAL PLANNER™ professional is the best way build a strategy to build your savings, invest wisely and ensure you have enough money to do things like pay for college and retirement.
That's because a CFP® planner has earned the designation from the CFP Board of Standards, a promise that he or she has attained the "Four Es" of financial planning, according to Dr. Ruth Ann Murray, the associate dean of programs for online undergraduate business at Southern New Hampshire University.
"You are really helping people from all walks of life. It's not just about helping a limited number of people who want to expand their net worth from $5 million to $15 million," she said. "... Financial stability and security are important for everyone. And if someone's means are modest, there is even more incentive to manage funds wisely."
The 'Four Es' of Certified Financial Planning
CERTIFIED FINANCIAL PLANNER™ professionals have to be well versed in several areas to be able to advise clients on a wide range of fiscal goals effectively. Chiefly those areas include taxes, risk or insurance, investments, employee benefits and estate planning, Murray said. To earn the certification, financial planners have to satisfy the Four Es.
Education Program - Before sitting for the CERTIFIED FINANCIAL PLANNER™ exam, you first have to complete a CFP Board-registered educational program, such as SNHU's online bachelor's in finance with a concentration in financial planning. Programs are generally offered at the master's level, as a certificate program for those who already have a degree, and less often as a bachelor's degree, which makes SNHU's program unique. Murray said the designation shows the CFP Board has approved the curriculum as meeting certain standards and covering areas of finance that help prepare students for the CFP® exam.
Experience - Along with a degree or certificate from the right school, the CFP Board also requires candidates to have a certain amount of qualifying experience. Three years of professional experience is required, or two years of "apprenticeship experience" that meets a number of additional requirements, according to the CFP Board.
Exam - Finally, financial planners have to pass an exam to demonstrate their mastery of the necessary knowledge to be a CERTIFIED FINANCIAL PLANNER™ professional. The exam is offered three times a year, Murray said.
Ethics - Holding to a stringent ethical standard is an ongoing component of a CERTIFIED FINANCIAL PLANNER™ professional's career. The CFP Board conducts background checks on all candidates and will rule out anyone convicted of certain felonies or those who have had more than one bankruptcy, among other factors. There is also a Code of Ethics that lays out the CFP Board's commitment to "objectivity, competence, fairness, confidentiality, professionalism and diligence." Murray said CFP® professionals also have a fiduciary responsibility to their clients.
A Changing Industry
Shifting demographics and an aging population have put the financial planning industry in a position of facing a significant skills gap. With more people living well into retirement, the demand for financial planning services is growing while more financial planners are retiring themselves, Murray said.
That means the industry is expected to multiply in the next decade. The U.S. Bureau of Labor reported nearly 250,000 personal financial advisors in 2014 and estimated that number would grow by more than 70,000 by 2024. The CFP Board says there are more than 78,000 planners with the official CFP® certification, and nearly half, 47%, are over 50 years old. Almost three-quarters, 71%, are over 40, according to the CFP Board's website.
More Smiles, Less Math
One aspect of becoming a CERTIFIED FINANCIAL PLANNER™ professional is that more than ever interpersonal, or soft, skills are just as important, if not more so, than skills like math and accounting. While you need to be knowledgeable about many areas of personal finance, it's equally vital you can build a relationship with your clients. You'll be advising them in an area of life that is both incredibly important and, for many people, intensely personal. Being able to develop trust and a comfort level to give sometimes difficult advice is essential.
"A financial planner's people skills need to be as good, if not better, than those other skills," Murray said. "There are plenty of software programs that can do the math needed to create financial plans. A planner really needs to be able to communicate effectively and persuasively while projecting confidence."
The 'Gold Standard'
You don't have to have a certification to work as a certified planner, similar to an accountant not needing to become a CPA. But CERTIFIED FINANCIAL PLANNER™ professionals understand the complexities of the changing financial world and are committed to make recommendations in their client's best interest. The certification is an official stamp of approval that you have met high standards of education, experience and ethics necessary to advise your clients about their finances.
"Financial security is so important that people need to be sure that there are well-educated and ethical professionals who are advising them," Murray said. "A CFP® professional has attained the gold standard in financial certifications and is committed to providing those same high standards of service and advice to their clients."
Joe Cote is a staff writer at Southern New Hampshire University. Follow him on Twitter @JoeCo2323.
Explore more content like this article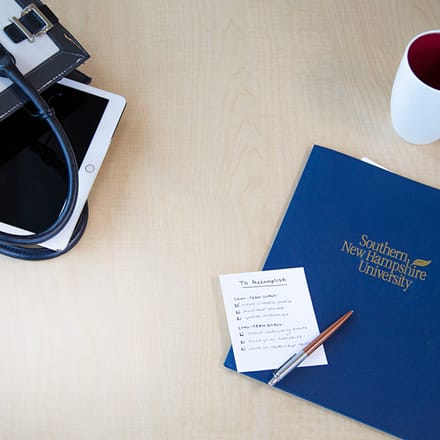 January 13, 2022
There are a wide variety of career opportunities available for workers with a business degree or international business degree, from finance and management to human resources and marketing.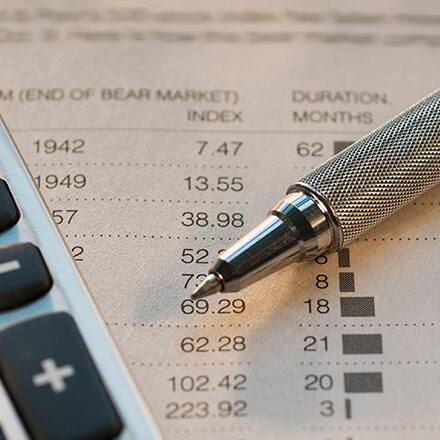 January 07, 2022
Forensic accounting is a fascinating branch of the profession. Its primary focus is collecting and leveraging data for litigation: "forensic" literally means "suitable for use in a court of law."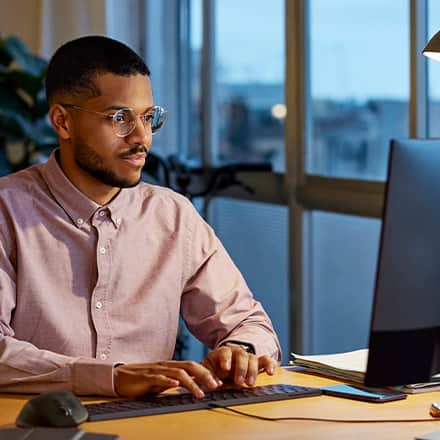 January 07, 2022
If you're hoping your MBA will help you advance your business career, you'll want to search for a program that combines theory and practical experience, offering you the business acumen and know-how needed to stand out among your colleagues and other job candidates.