Plan Your Future in Finance
$320/credit (120 total credits)
Prepare to sit for the CFP® exam
Transfer up to 90 credits
No SAT/ACT scores required
Program accredited by ACSBP
Accelerated BS-to-MS pathway
Online Financial Planning Degree Program Overview
SNHU's CFP Board-registered online Bachelor of Science in Finance with a concentration in Financial Planning prepares students for a rewarding career, guiding people toward the achievement of their personal financial goals.
Graduates can receive required foundational knowledge in the main areas of financial planning including investments, retirement, estate planning, risk management and taxes.
The world of personal finance is changing rapidly. Driving the change are baby boomers, who are not only retiring in record numbers but also living longer and shifting from pensions to personal investments. Couple that with rising retirement in the finance industry and the result is an unprecedented demand for a new, diverse breed of financial planners.
Learn how to:
Apply personal financial planning knowledge to achieve financial stability
Develop financial plans for clients
Explore domestic and global economic environments
Analyze financial statements to forecast and meet organizational goals
Use methodologies to make sound financial decisions
Apply compliant ethical and legal strategies
Earning your financial planning degree at SNHU means you've met the educational requirement to become a CERTIFIED FINANCIAL PLANNER™, the highest standard of excellence in the field. Our financial planning program is also registered with the Certified Financial Planner Board of Standards Inc., preparing you to take the CFP® certification exam. It is also the only CFP® Board-registered program located in New Hampshire.
Planning a future beyond your bachelor's? An accelerated BS-to-MS pathway option for this online degree program is also available. This lets you:
Save money:

Take up to 2 graduate-level courses (6 credits) during your bachelor's program at the online undergraduate tuition rate

Save time: Apply your graduate credits to your master's degree to complete your program in as fast as one year
Career Outlook
The bachelor's in finance with a financial planning concentration puts you in a powerful position for employment in banking, insurance, mortgage companies and credit card firms. Some financial specialists work solo as tax preparers, personal financial advisors or real-estate appraisers – though additional licensure requirements, which vary by state, can apply.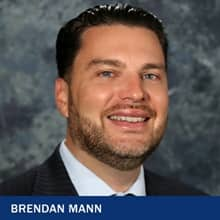 "The most successful advisors in the industry are the people strongest in interpersonal skills, who enjoy teaching, who like fostering the personal long-term relationships, and who have concern for the client," said Brendan Mann, CFP® professional. "You also need to have a certain intellectual level – CFP® certification is challenging. You'll need aptitude and interest in analysis as well as the ability to interact with families and balance the interpersonal and analytical sides."
As an individual or as part of a financial team, with SNHU's online degree, you'll be prepared to take on jobs such as:
Investment analyst
Financial analyst
Personal banker
Account manager
Risk analyst
Financial consultant
Prospects for the job are stable. According to the U.S. Bureau of Labor Statistics, employment rates for personal financial advisors is projected to grow about 4%, the same as the average for all professions, through 2029.1
Salaries are also optimistic. The BLS estimated an average salary of $87,850 in 2019, well above the national wages for all occupations.1
Though there are many different financial advisors, being a certified CFP professional may set you apart. The CFP Board notes that getting certified increases your chances of a competitive edge and career satisfaction, as well as customer satisfaction.2
Though automated "robo-advisors" have emerged, they are not expected to greatly reduce the need for financial planners, as many consumers continue to seek the supportive, complex, specialized investment advice from real, trained professionals.
Start Your Journey Toward an Online Financial Planning Degree
Why SNHU For Your Financial Planning Degree
Flexible
With no set class meeting times, you can learn on your schedule and access online course materials 24/7.
Affordable
Take advantage of some of the lowest online tuition rates in the nation, plus financial aid for those who qualify. We also make it easy to transfer to SNHU by accepting up to 90 credits for a bachelor's degree and 45 credits for an associate degree from your previous institution.
Respected
Founded in 1932, Southern New Hampshire University is a private, nonprofit institution with over 100,000 graduates across the country. SNHU is regionally accredited by the New England Commission of Higher Education (NECHE), which advocates for institutional improvement and public assurance of quality.
Recently, SNHU has been nationally recognized for leading the way toward more innovative, affordable and achievable education:
"Most Innovative" regional university honors from U.S. News & World Report each year since 2015
A $1 million grant from Google.org to explore soft skills assessments for high-need youth
Recognition as a 2017 Digital Learning Innovator by the Online Learning Consortium
Network
At Southern New Hampshire University, you'll have access to a powerful network of more than 200,000 students, alumni and staff that can help support you long after graduation. Our instructors offer relevant, real-world expertise to help you understand and navigate the field. Plus, with our growing, nationwide alumni network, you'll have the potential to tap into a number of internship and career opportunities.
Opportunities
This degree program is designed to give you the skills to succeed in your career in finances. It's also approved by the Certified Financial Planning Board to prepare you for the CFP exam and become a Certified Financial Planning professional. Becoming certified may give you higher chances for greater success in your profession and with clients.2
96.5% of students would recommend SNHU.3 Discover why SNHU may be right for you.
Part of our mission to expand access to quality higher education means removing the barriers that may stand between you and your degree. That's why you can apply at any time and get a decision within days of submitting all required materials.
Acceptance decisions are made on a rolling basis throughout the year for our 6 (8-week) undergraduate terms.
Simply work with an admission counselor, who can help you explore financial options, answer all your questions and walk you through the application process. Start by:
SAT/ACT Test scores are not required as part of your application.
Courses & Curriculum
The online finance degree is grounded in core business knowledge, which emphasizes communication, entrepreneurial thinking, collaboration, personal and social responsibility, as well as global orientation. The program culminates in a capstone experience that brings the numbers to life as students use cutting-edge technology and case studies to analyze and synthesize financial reporting data.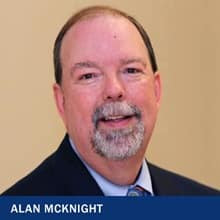 The program is "very project-based, where students work through a particular client profile," said Alan McKnight, CFP® professional and finance adjunct faculty at SNHU. "They learn not just the fundamentals of how, but also how to have the conversations on the potential problems or issues that a client will face. The (program) gives you an opportunity to practice on client profiles while learning the fundamentals."
Courses in the financial planning concentration may include Risk Management and Insurance Planning, Business Law, and Financial Statements and Reporting Analysis.
SNHU's CFP Board-registered BS degree program in finance with a concentration in financial planning has been designed to align with the Accreditation Council for Business Schools and Programs (ACBSP) undergraduate common professional component standards.
Curriculum Requirements & Resources
Business core:

Business programs require learners to complete the business core program, which includes a variety of business-specific courses. This program focuses on 10 core competencies to prepare you for success wherever you go.

General education courses: All online bachelor's degree students are required to take general education classes, if not obtained in prior coursework. Through these foundation, exploration and integration courses, students learn to think critically, creatively and collaboratively, giving you the edge employers are looking for.
Technology resources: We provide cloud-based virtual environments in some courses to give you access to the technology you need for your degree – and your career. Learn more about our virtual environments.
Save time and tuition: Depending on your scores, you could earn up to 12 math credits – the equivalent of 4 courses – toward your degree for less than $50 per assessment with our Pathways to Math Success assessments.
Prepare for CFP Exam Certification
When you earn your financial planning degree at SNHU, you've met the educational requirement to become a CERTIFIED FINANCIAL PLANNER™ professional - the highest standard of excellence in the field.
Our financial planning program is registered with the Certified Financial Planner Board of Standards Inc. and sets students up for career success, allowing them to gain the knowledge that will prepare them to take the CFP® certification exam.
The financial planning degree prepares our students to become client-focused professional financial planners who help individuals and families create, manage and transfer wealth efficiently.
Learn more about what it means to become a certified financial advisor.
Exam Dates
The CFP® exam is held on one day over two three-hour testing sessions. It's offered in a computer-based format and administered in over 250 testing locations across the country.
Eligibility Criteria
To become a CERTIFIED FINANCIAL PLANNER™ professional, you must meet four certification requirements: education, examination, experience and ethics. SNHU's BS in Finance with a concentration in Financial Planning meets the educational requirements to sit for the exam. The CFP® certification requires additional experience guidelines, including 6,000 hours of professional experience related to the financial planning process or 4,000 hours of apprenticeship experience.
List of Courses
Courses May Include
BS in Finance Financial Planning Online
ACC 201
Financial Accounting
Students will learn the steps of the accounting cycle and how to prepare financial statements in accordance with industry established rules and regulations. Students will develop skills needed to analyze financial accounting information, communicate this information to stakeholders, and understand the accounting procedures that produce this information.
ACC 202
Managerial Accounting
Students will explore the financial impact of short-term and long-term business decisions. By learning how accounting and other productivity information can be used to assess and improve performance of an organization, managers will be provided the essential information they need to execute growth strategies and select opportunities that create business value.
ACC 330
Federal Taxation I
Learn about current US tax laws and the Internal Revenue Code (IRC), as well as the relevant source documents, associated with federal tax returns for individuals. Apply the appropriate tax laws as required by law in relation to the specific circumstances and tax liabilities of individuals. Prepare federal tax returns and communicate various tax return information to individuals
BUS 206
Business Law I
Students will examine the background, foundation, and ethical aspects of the United States' legal system as it applies to business organizations. Students will also learn the impact of torts, product liability, criminal law, contracts, sales, business organizations, and agency and cyber law in a business setting.
FIN 320
Principles of Finance
Students will examine the corporate finance discipline, including the financial management of organizations and the skills needed to make decisions about financing, investments, and dividends. Students will learn how the analysis of financing and investment options can inform decisions that add value to an organization and its investors.
FIN 325
Financial Statements and Reporting Analysis
This course introduces the importance of strategic analysis through the use of financial statements, the purpose of which is to assess the overall performance, effectiveness, and efficiency of the organization. Students in this course will learn the use, interpretation, and purpose of financial reports-including the balance sheet, cash flow statement, income statement, and statements of retained earnings-using practical strategies that will aid in decision-making.
FIN 350
Advanced Personal Financial Planning
Explore the comprehensive financial planning process and develop financial knowledge to assist in collecting client data for the decision-making process used to make informed client recommendations. Analyze various client scenarios to determine and effectively communicate individualized recommendations covering various topics on the financial planning spectrum.
FIN 355
Risk Management and Insurance Planning
Examine strategies to mitigate financial risk through risk management techniques to protect income, assets and financial plans. Differentiate between insurance types and products and be able to conduct an insurance needs analysis to make informed client recommendations.
FIN 460
Estate Planning and Taxation
Examine estate planning techniques used to optimize an estate's value and to ensure a seamless transition of assets upon an individual's death. Explore appropriate questions to ask in order to collect the information needed for evaluation of, and recommended changes to, the estate plan. Students familiarize themselves with the different parties involved in an estate plan.
FIN 485
Financial Plan Development
Demonstrate ability in the role of financial planner to synthesize and apply financial planning knowledge and skills through developing a financial plan. Expertise and skills required include conduct and regulation, general principles and regulation, education planning, risk management and insurance planning, investment planning, tax planning, retirement savings and income planning, and estate planning to develop a comprehensive financial plan.
INT 113
Introduction to International Business
This course is the foundation for business in a global context with an emphasis on applications. It offers a survey of fundamentals and principles of management in the context of globally oriented firms and primarily presents an assessment of the differences between business in domestic and international context. The course explores fundamental issues in business in an increasingly interdependent world; including management principles and techniques in a global context. Themes constituting fundamentals of international business such as economic, political, cultural and social environment of business; organizations that facilitate international business and organizational structures; trade theory; government influence on trade; international business modalities and entry strategies into foreign markets, global financial system as well as the emerging issues related to international business; are also explored.
IT 210
Business Systems Analysis and Design
This course provides students with the necessary level of information technology education relative to understanding the uses and roles of information systems in business organizations. Students receive instruction on the information concepts and methodologies associated with the development of business information systems, and their effective application to the solution of business problems. Students learn the major issues of managing information technology in the contemporary business environment and the relationship between organizations' structures and information technology. Team approaches are utilized along with structured computer laboratories and cases using spreadsheet and database management tools. Writing intensive course.
MKT 113
Introduction to Marketing
This course examines the organization's functions for creating, communicating, and delivering value to customers. These functions, designed to meet customers' needs and organizational goals, include marketing research, environmental monitoring, target market selection, product selection, promotion, distribution and pricing.
OL 125
Human Relations in Administration
The human relations skills that managers need to develop interaction skills that contribute directly to effective human resource management and the development of higher productivity are studied. Skill areas include leadership, motivation, communications, group dynamics, organizational development, management by objectives, and stress and time management. Students learn techniques for becoming more effective managers, subordinates, peers and persons. Students are introduced to the international aspects of human relations.
OL 421
Strategic Management and Policy (Capstone)
Business School Capstone Course. This interdisciplinary approach to the study of the process of strategic management includes strategic analysis planning, implementation, evaluation and control from the perspective of top management in profit-making U.S. and international corporations, and public and non-profit organizations. Text and case studies are used extensively. Writing and team intensive course. Experience with Microsoft Office or equivalent is required.
Total Credits: 120
Minimum Hardware Requirements
| Component Type | PC (Windows OS) | Apple (Mac OS) |
| --- | --- | --- |
| Operating System | Currently supported operating system from Microsoft. | Currently supported operating system from Apple. |
| Memory (RAM) | 8GB or higher | 8GB or higher |
| Hard Drive | 100GB or higher | 100GB or higher |
| Antivirus Software | Required for campus students. Strongly recommended for online students. | Required for campus students. Strongly recommended for online students. |
| SNHU Purchase Programs | | |
| Internet/ Bandwidth | 5 Mbps Download, 1 Mbps Upload and less than 100 ms Latency | 5 Mbps Download, 1 Mbps Upload and less than 100 ms Latency |
Notes:
Laptop or desktop?  Whichever you choose depends on your personal preference and work style, though laptops tend to offer more flexibility.
Note:  Chromebooks (Chrome OS) and iPads (iOS) do not meet the minimum requirements for coursework at SNHU. These offer limited functionality and do not work with some course technologies. They are not acceptable as the only device you use for coursework. While these devices are convenient and may be used for some course functions, they cannot be your primary device. SNHU does, however, have an affordable laptop option that it recommends: Dell Latitude 3301 with Windows 10.
Office 365 Pro Plus is available free of charge to all SNHU students and faculty. The Office suite will remain free while you are a student at SNHU. Upon graduation you may convert to a paid subscription if you wish. Terms subject to change at Microsoft's discretion. Review system requirements for Microsoft 365 plans for business, education and government.
Antivirus software: Check with your ISP as they may offer antivirus software free of charge to subscribers.
Tuition & Fees
As a private, nonprofit university, we're committed to making college more accessible by making it more affordable. That's why we offer some of the lowest online tuition rates in the nation—and haven't raised our costs in a decade.
We also offer financial aid packages to those who qualify, plus a 30% tuition discount for U.S. service members, both full and part time, and the spouses of those on active duty.
| Online Undergraduate Programs | Per Course | Per Credit Hour | Annual Cost for 30 credits |
| --- | --- | --- | --- |
| Degree/Certificates | $960 | $320 | $9,600 |
| Degree/Certificates (U.S. service members, both full and part time, and the spouses of those on active duty)* | $675 | $225 | $6,750 |
Tuition Rates are subject to change and are reviewed annually. *Note: students receiving this rate are not eligible for additional discounts.
Additional Costs No Application Fee, $150 Graduation Fee, Course Materials ($ varies by course)
Frequently Asked Questions
What can you do with a degree in financial planning?
A degree in financial planning can lead to a career as a certified financial planner, known as a CFP®, which is a role that nearly every person involved in financial decisions can benefit from.
Handling money is an important task for everyone, from single parents to the CEOs of large businesses. A financial planner helps them to organize and understand where their money comes from, where it goes and what they should do with it along the way.
You could be helping a small-town clerk be sure her town can afford what they need, or you could be helping a family manage their expenses as two children go into college, or advising a young graduate on the best steps for a healthy financial future.
A degree in financial planning can lead you to a wide array of career experiences because of how many people benefit from an expert's eyes on their budget.
Is financial planning a good career?
A career as a certified financial planner is an excellent choice for those who enjoy working with people and mathematics. The CFP Board states that it was founded to help every American access quality financial advising.3 You may find satisfaction from helping others in your work.
According to the Bureau of Labor Statistics, you may meet with clients to advise them of investments to make, changes they may need to keep their finances and future healthy, or guide them through planning for retirement or sending children to college.1
The BLS also reported the median annual wage for personal financial advisors was $87,850 in 2019, with some professionals earning over $100,000 salaries.1 Adding to that, the job growth rate is about 4%, on pace with the country's average, through 2029.1
If you're ready to take the first step in becoming a certified financial planner, securing both your financial future and many others', you can start by applying for SNHU's BS in Finance with a concentration in Financial Planning. The process is quick and simple – and there's no application fee.
Which CFP program is best?
It's important to choose a program that is verified by the Certified Financial Planner Board of Standards (CFP Board) to ensure you're prepared for the CFP exam.
The certification also requires a bachelor's degree or higher, so choosing a degree program that also serves to teach you financial planning makes your path efficient.
At SNHU, our Bachelor of Science in Finance with a concentration in Financial Planning is approved by the CFP Board.
Additionally, an online financial planning program is relatively uncommon, according to Brendan Mann, CFP® professional – meaning these courses can give you quite the advantage.
"You'll get a leg up on other graduates with this curriculum, and you'll be well ahead touting this rare commodity and opportunity to specialize," he said. "SNHU is one of the rare universities that offers it online."
This program not only teaches you the skills necessary to pass the exam, but also gives you well-rounded skills in finance so you can make plans with many other financial systems in mind. You may take courses to learn risk management and insurance planning, taxation or human relations in administration. This prepares you to work with clients who have multiple different kinds of investments and interests, large and small.
Additionally, you get access to SNHU's student resources such as the career development team and tutoring services. You'll have support on your way to certification that could help you enter your career as a CFP with confidence.
How do I become a certified financial planner?
The CFP Board outlines the steps to becoming a CFP. You will need to complete the CFP exam, but first you're required to have a bachelor's degree or higher from an accredited university, and complete courses that teach you finance and financial planning.2 Enrolling in a degree program that is also certified to teach you financial planning, such as SNHU's BS in Finance, can help you satisfy both of these requirements.
Once you've completed the coursework, you can take the exam. Keep in mind that the exam is offered just three times a year, but you can register before your courses are finished as long as you complete them before taking the exam.2
While others may be able to work as a financial advisor without a certification, the CFP Board states earning your certificate in financial planning may give you an competitive edge. Certified professionals can attest that it fosters trust between clients and colleagues.2
Start your path to certification by enrolling in SNHU's BS in Finance with a concentration in Financial Planning, approved by the CFP Board.
How much do CFP® courses cost?
Costs vary depending on where and how you're learning.
Online courses often fit more lives at a lower cost. At SNHU, our tuition for online bachelor's degree programs is one of the lowest in the nation. The standard tuition rate is $320 per credit hour. This totals about $38,400 for a 120-credit degree program. (Though for many students, the total tuition investment becomes less, as many have previously attended other institutions and can save money by transferring credits into the program.)
We're also dedicated to making higher education accessible, so we have a wide variety of financial aid options that may be able to help reduce your cost. Our Student Financial Services team can help you develop a financial plan to borrow and pay wisely, much like you could be doing for others in your future career as a CFP.
So for the investment outlined, you not only prep for the CFP exam but you earn your BS Finance with a concentration in Financial Planning at the same time.
Which one is better, CFA or CFP®?
Both credentials are a great choice for someone who wants to work in finance. It all depends on your preferred type of work.
As the CFP Board states, a CFP® works with individuals or small groups, while a Chartered Financial Analysts (CFA) would work within bigger organizations that make large investments, such as banks or insurance companies, and analyzes these investments.2
Someone working as a CFP may find a more personal connection to their work, especially if they help families and young adults plan for their financial futures. If you prefer designing strategies for healthy financial decisions for everyday people, earning a CFP certification may be the right choice for you.
Alternatively, earning a CFA is an especially high distinction in the investments industry. This is a globally recognized standard of skills that could allow you to work with businesses all over the world. And if you like a challenge, this is a highly competitive industry and position.4
You can even earn both credentials, as they pair well together. Having the skills to work both small-scale and large-scale is a valuable trait. With both certifications, you can address the full scope of your clients' financial life – whether the small family wants to invest in big stocks or the organization wants to take smaller budgets into account, you may have the right skills to bring to the table.
Being able to work on multiple levels can allow you to do the majority of the work yourself with no need to employ other services to fill knowledge gaps. This helps build a stronger relationship with clients too.
Whether you're a CFA, a CFP or both, you can be working in a great industry.
SNHU has provided additional information for programs that educationally prepare students for professional licensure or certification. Learn more about what that means for your program on our licensure and certification disclosure page.
References
Sources & Citations (1, 2, 3, 4)
1 Bureau of Labor Statistics, U.S. Department of Labor, Occupational Outlook Handbook, on the internet, at:
https://www.bls.gov/ooh/business-and-financial/financial-analysts.htm (viewed Nov. 6, 2020).
https://www.bls.gov/ooh/management/financial-managers.htm (viewed Nov. 6, 2020).
Cited projections may not reflect local and/or short-term economic or job conditions and do not guarantee actual job growth.
2 Certified Financial Planner Board, on the internet, at:
https://www.cfp.net/why-cfp-certification/career-guide/what-makes-cfp-certification-different/how-does-cfp-certification-complement-my-cfa (viewed Nov. 6, 2020)
https://www.cfp.net/why-cfp-certification/why-get-certified (viewed Nov. 6, 2020)
https://www.cfp.net/get-certified/certification-process (viewed Nov. 6, 2020)
https://www.cfp.net/why-cfp-certification/why-get-certified/for-financial-professionals (viewed Nov. 6, 2020)
https://www.cfp.net/get-certified/certification-process/exam-requirement (viewed Nov. 6, 2020)
3 According to survey responses from over 9,200 SNHU online students conducted in the fall of 2019.
4 CFA Institute, CFA Program, on the internet, at https://www.cfainstitute.org/en/programs/cfa (viewed Nov. 6, 2020)