What is Fashion Merchandising? How to Make it Your Career
Designer labels. Store window displays. Trendy textiles. They drive the business of fashion, which is a critical driver of the U.S. economy - more so than many think. What appears to be art has a lot of science behind it. That's fashion merchandising.
What Is Fashion Merchandising Exactly?
It's a dynamic field that requires skilled managers to showcase the latest products and trends to an increasingly fashion-conscious buying public.
Compensation analysis site Payscale.com describes fashion merchandising as the buying, selling and marketing of the fashion industry, as opposed to areas of creation and design. Fashion merchandisers may work within retail operations as purchasing agents who select product lines and create promotions to enhance both brand and market share. Others work directly for designers and fashion labels placing products in stores, finding shelf space, and managing marketing and promotions. Some get a college degree in fashion merchandising to prepare for opening their own store, which allows complete control over one's career in fashion.
Simply put, fashion merchandising is one part art, one part business - or, as one source puts it: an eye for style meets a head for business. This dynamic combination makes every day on the job different than the last. Here are some of the tasks involved in fashion merchandising: Here's why:
Developing campaigns to promote new products, collections and sales.
Building store displays to attract window shoppers, showcase featured products and entice buyers.
Managing marketing and advertising initiatives that are centered around clothing.
Helping to direct manufacturing and production processes.
Buying fashions for resale or department stores.
Predicting future fashion-related trends.
Deciding on appropriate retail prices.
As a fashion merchandising professional, you'll combine your love of apparel with a business-oriented mindset to help brands gain exposure and increase revenue. The diverse nature of this fields means that your workplace could be a traditional office, a retail store, a label's corporate headquarters, a trade show - or all of the above. You could be meeting with designers to discuss upcoming collections one day, then visiting a textile supplier for a quality check the next day. This fascinating area of study allows you to explore any aspect of the fashion industry's exciting business sector.
Building a Fashion Brand
Fashion merchandising is a critical building block of a brand. Forbes discusses the increasing importance of branding and consumers' increased expectations of products and services. Brands will need to work hard to differentiate and stand for something meaningful, emotional and important to consumers.
What is fashion merchandising's role in establishing brand differentiators? Fashion merchandisers are responsible for how a brand is presented to the public - in stores and online. Online is new terrain for the fashion merchandiser. According to the Forbes article, the consumer will use five or more online sources to facilitate one actual purchase decision, reducing reliance on traditional brick-and-mortar retail stores. A solid fashion merchandising degree program explores branding from all these angles.
Shaundreka Hearne came to Southern New Hampshire University's online bachelor's in fashion merchandising management program enthusiastic about getting her own idea branded properly and off the ground. Hearne said SNHU gave her the confidence she needed to launch her brand and get noticed. The coursework in business law was most helpful to Hearne, who said, "It alleviated a lot of fear. As a startup, so many things can be confusing and to have the proper knowledge ... is comforting."
An Economic Indicator
According to a report from the U.S. Congress Joint Economic Committee, fashion has always been a major investment for Americans. Fashion is also an international field with a global value of $1.2 trillion. In the U.S., $250 billion is spent on fashion annually, and the field employs over 2 million professionals, according to the report.
Not only are fashion-related careers pervasive in the U.S., they also provide a comfortable living. The report from the Joint Economic Committee noted that the apparel manufacturing sector employs nearly 144,000 people across the country, in various roles.
A natural career path for many with a degree in fashion merchandising management is the retail sector, which is the largest employer of fashion professionals in the country nearly 1.5 million people in the U.S. lend their talents to this field. While you might associate the term "retail" with entry-level sales associate positions, this industry is host to many higher-paying positions. The report pointed to buying and purchasing agents, who earn average annual salaries of nearly $57,000, as well as marketing and sales managers, who make around $87,000 per year.
These are all good reasons to consider positioning yourself well for a career with a degree in fashion merchandising.
Break in with an Associate Degree in Fashion
What is fashion merchandising for the student pursuing formal training in a degree program? It can be a ticket into a rewarding job and an extra edge when competing for a job.
Choose an associate-level degree, like an associate degree in fashion merchandising and combine your passion for trend-watching and style with a business-focused education that will be an asset in many fashion-related industries. The associate of science degree program focuses on the application of retailing and fashion merchandising theory and includes courses in design and color theory, textiles, retailing and marketing.
With an AS degree, you'll be prepared for entry-level careers in buying, visual merchandising, sales and vendor relations in a retail or wholesale setting. Graduates of the program are able to:
Apply basic design, fabric and color theory as they relate to fashion merchandising.
Explain the effect of merchandising planning and purchasing on the financial performance of a fashion business unit.
Conduct basic analyses of the merchandising components of sales promotion plans for fashion items or lines of items.
Apply basic psychological principles to today's sales techniques.
The associate in fashion merchandising degree is exactly what Kerry Fegan needed to jump-start her career. "After working at Macy's part time for some extra holiday money, I knew that I really liked retail. ... Not so much the selling, but the planning, merchandising and marketing aspects," Fegan said.
What began as a temporary, seasonal position soon became permanent and full-time. This was invaluable on-the-job training. In fact, Monster.com recommends this as a worthwhile way to prove your motivation and competency to an employer but she knew that if she wanted to continue to rise within the company, she'd need to further her education. Her boss suggested a fashion merchandising degree from an accredited college.
Go One Better with a Bachelor's in Fashion
A bachelor's degree is another smart way to launch your fashion merchandising career and is a necessary asset when applying for certain jobs. A bachelor's in fashion merchandising management online is designed to train the eye of those who aspire to sell style to a fashion-conscious public.
You'll develop a timeless sense of style and gain a firm grasp of business strategy. You'll study fashion marketing, color and textile theory, consumer behavior and retail operations, planning and management. You'll learn how to identify what styles will sell and how to present visual cues that prompt consumers to engage and buy.
In addition to exploring the full meaning behind, "What is Fashion Merchandising?" specific outcomes include learning how to:
Create fashion merchandise planning strategies that integrate the retailer's positioning, vendors' interests and plans for generating or increasing profits
Apply management theories and techniques in the fashion merchandising environment to achieve retail objectives and remain competitive
Collect and organize industry data through the use of qualitative and quantitative research tools
Interpret data to predict influences of trends in fashion merchandising
Employ effective decision-making to select textile and production sources from domestic and international markets
Armed with this impressive range of fashion merchandising expertise, you are ready to take on the Madison Avenues and Main Streets of the world.
Online student Raquel Hunter lives in Italy with her husband, an airman with the United States Air Force. "It has always been a dream of mine to work beside some of the top designers in the world and maybe even to become one myself one day. While teaching myself the basics of sewing and tailoring, I decided I wanted to learn the business side of fashion, as well," said Hunter.
Finding a school that let her obtain a bachelor's in fashion merchandising and management online from thousands of miles away and transfer credits from the fashion merchandising program she began at a local college was hard to find. "Since joining the online program, I feel more confident in reaching my goals," Hunter said. She added, "It's great that I can still work toward my degree even while being on the other side of the globe."
Fashion Merchandising at Work
What is fashion merchandising on a day-to-day basis? With an AS or BS degree in hand, you can expect to qualify for most management-level jobs in the retail industry. The more advanced your degree, the greater the probability that you'll advance quickly or enter an organization at a higher level.
Here are some commonly held job titles for graduates from fashion merchandising colleges and programs:
Merchandising Manager - Merchandising managers generally oversee all the retail functions for clothing or shoe departments within a store. Duties include creating merchandising displays, coordinating the workflow and activities of retail employees, and ensuring an attractive appearance for the retail store.
Marketing Representative - Marketing representatives promote a company's products to the identified target markets. Rather than managing the display and workflow of employees and products, marketing representatives conduct presentation and sales activities to market a brand or series of brands to potential customers/clients.
Fashion Buyer - Fashion buyers are responsible for selecting products and negotiating with product vendors on behalf of retail companies. Fashion buyers understand the trends in the fashion industry and identify products that will drive sales, reinforce brand attributes and increase the competitive edge of companies.
Merchandising Consultant - Merchandising consultants oversee the sales and marketing efforts of companies. They execute merchandising plans according to established revenue goals. They research and establish consumer offers that appeal to various target markets, particularly when sales are lagging.
Fashionable Salaries and Job Security
Fashion merchandising can be found in every corner of the world - from fashion capitals like New York and Milan to local boutiques and today's online pop-up shops. As such, the demand for professionals with associate and bachelor's degrees in fashion merchandising is rising.
Those with fashion merchandising degrees are well-positioned to pursue any number of paths - as buyers, visual merchandisers, sales representatives, vendor relations specialists, store and product planners, and sales managers - for a spectrum of name-brand companies.
Susan Bogle is a marketing and student recruitment specialist in higher education. Follow her on Twitter @Suze1776 or connect on LinkedIn.
Explore more content like this article
November 24, 2021
How do you become an accountant? And what exactly does an accountant do? That's changed a lot over the years. The bean counters of the past now use cutting-edge technology and data to tell stories with numbers.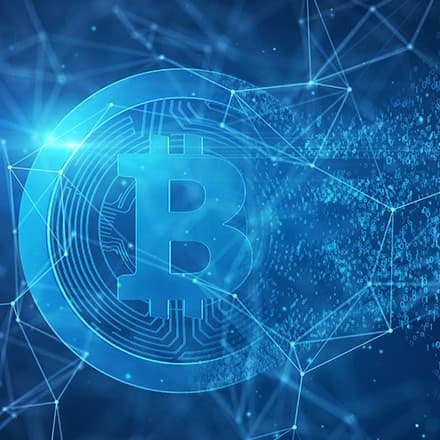 November 22, 2021
While initially thought to be a passing fad, cryptocurrency has stuck around and even evolved into a major player in the world of finance and investing. A finance degree can help you leverage your expertise into a lucrative career in this exciting and evolving field.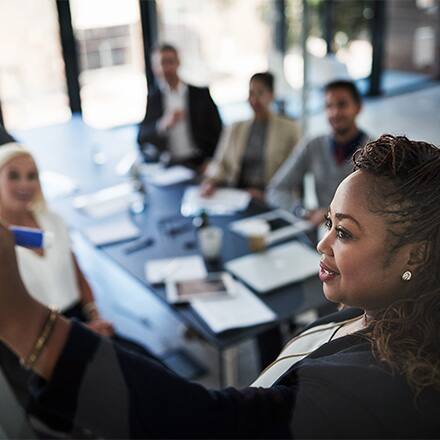 November 12, 2021
The online MBA/no GMAT format at SNHU allows applicants to begin their program faster, especially since there are five terms in which you can start each year.