What is Fashion Merchandising and How to Make it Your Career

Store window displays. Styling. Visual Merchandising. They drive the business of fashion, which is a critical driver of the U.S. economy – more so than many think. What appears to be art has a lot of science behind it. That's fashion merchandising.
What is Fashion Merchandising, Exactly?
Fashion merchandising is a dynamic field that requires skilled managers to showcase the latest products and trends to an increasingly fashion-conscious buying public.
"Merchandising focuses on supporting the fashion design process and the functionality of the retail company," said Holly Mosher, a fashion merchandising adjunct faculty member at SNHU.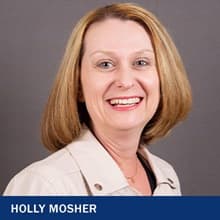 Fashion merchandisers may work within retail operations as buyers who select product lines and create promotions to enhance both brand and market share. Others work directly for designers and fashion labels placing products in stores, finding shelf space, and managing marketing and promotions. Some get a college degree in fashion merchandising to prepare for opening their own store, which allows complete control over one's career in fashion.
Simply put, fashion merchandising is one part art and one part business. This dynamic combination makes every day on the job different than the last. Here are some of the tasks involved in fashion merchandising: Here's why:
Building store displays to attract window shoppers, showcase featured products and entice buyers.
Buying fashions for resale or department stores.
Deciding on appropriate retail prices.
Developing campaigns to promote new products, collections and sales.
Evaluating trends, buying patterns and demographics of a target market.
Helping to direct manufacturing and production processes.
Managing marketing and advertising initiatives that are centered around clothing.
As a fashion merchandising professional, you'll combine your love of apparel with a business-oriented mindset to help brands gain exposure and increase revenue. The diverse nature of this field means that your workplace could be a traditional office, a retail store, a label's corporate headquarters, a trade show - or all of the above. You could be meeting with designers to discuss upcoming collections one day, then visiting a textile supplier for a quality check the next day. This fascinating area of study allows you to explore any aspect of the fashion industry's exciting business sector.
Building a Fashion Brand
Fashion merchandising is a critical building block of a brand. There has become increased importance on branding and consumers' increased expectations of products and services. Brands will need to work hard to differentiate and stand for something meaningful, emotional and important to consumers.
"Fashion brand management is extremely important in the longevity of a brand," said Mosher. "Each brand needs to utilize telling a story to their consumer to create a path to sales for each of the customers.
What is fashion merchandising's role in establishing brand differentiators? Fashion merchandisers are responsible for how a brand is presented to the public – in stores and online.
"The merchandising positions throughout a company could oversee designing the brand story and implementing it throughout the different areas of the company," said Mosher. A solid fashion merchandising degree program explores branding from all these angles.
An Economic Indicator
A natural career path for many with a degree in fashion merchandising management is the retail sector, the largest employer of fashion professionals in the country, with nearly 1.5 million people in the U.S. They lend more than their talents to this field. They lend their knowledge, skills, talent and experience.
According to Statista, recent reports show retail e-commerce revenue from the sale of fashion apparel, footwear and accessories in the U.S. is projected to reach $205 billion by 2025, up from $102 billion in 2018.
While you might associate the term "retail" with entry-level sales associate positions, this industry is host to many higher-paying positions.
A couple of these positions include:
Purchasing agents,who earned a median annual salary of $75,410 in 2021.
Marketing and sales managers,who earned a median annual salary of $127,490 in 2021.
These are all good reasons to consider positioning yourself well for your career with a degree in fashion merchandising.
Start with an Associate Degree in Fashion
If you are considering a career in fashion but aren't sure where you want your career to go, start out with an associate degree. An associate degree in fashion merchandising can be the beginning of formal training in a degree program. It can be a ticket into a rewarding job and an extra edge when competing for a job.
Choose an associate-level degree, like the associate degree in fashion merchandising and combine your passion for trend-watching and style with a business-focused education that will be an asset in many fashion-related industries. The Associate of Science (AS) degree program focuses on the application of retailing and fashion merchandising theory and includes courses in design and color theory, textiles, retailing and marketing.
With an AS degree, you'll be prepared for entry-level careers in buying, visual merchandising, sales and vendor relations in a retail or wholesale setting. Graduates of the program are able to:
Apply basic design, fabric and color theory as they relate to fashion merchandising.
Apply basic psychological principles to today's sales techniques.
Conduct basic analyses of the merchandising components of sales promotion plans for fashion items or lines of items.
Explain the effect of merchandising planning and purchasing on the financial performance of a fashion business unit.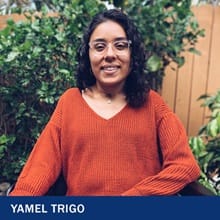 Yamel Trigo '18, who earned her AS in Fashion Merchandising, used the tools she gained in her program during her fashion merchandising internship at a fashion boutique.
Through courses such as merchandising planning and retail sales promotion, she learned the daily operations of a boutique and how to run a successful business.
"The courses taught what goes on behind the scenes of a business and all the hard work it takes to buy and sell all this merchandise," Trigo said.
Enhance Your Knowledge with a Bachelor's in Fashion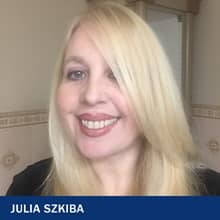 A bachelor's degree, whether you start right away or continue after your associate, is a smart way to launch your fashion merchandising career and is a necessary asset when applying for certain jobs. A bachelor's degree in fashion merchandising management online is designed to train the eye of those who aspire to sell style to a fashion-conscious public.
Through your degree, you'll gain a firm grasp of business strategy in the fashion industry. You'll study fashion marketing, color and textile theory, consumer behavior and retail operations, planning and management. You'll learn how to identify what styles will sell and how to present visual cues that prompt consumers to engage and buy.
"A degree program will prepare a student to get their foot into the industry," said Julia Szkiba, a fashion merchandising adjunct faculty member at SNHU and a fashion designer. "In your studies, you will learn important terminology and develop skills that are crucial to different aspects of this category of fashion."
In addition to exploring the full meaning behind what fashion meaning is all about, a fashion merchandising degree focuses on how to:
Apply management theories and techniques in the fashion merchandising environment to achieve retail objectives and remain competitive.
Collect and organize industry data through the use of qualitative and quantitative research tools.
Create fashion merchandise planning strategies that integrate the retailer's positioning, vendors' interests and plans for generating or increasing profits.
Employ effective decision-making to select textile and production sources from domestic and international markets.
Interpret data to predict influences of trends in fashion merchandising.
Armed with this impressive range of fashion merchandising expertise, you are ready to take on the Madison Avenues and Main Streets of the world.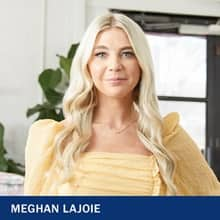 Meghan Lajoie '22 has been a dancer her whole life. When she was younger her dance instructor let her assist with costume design and help select fabric swatches, which sparked her interest in fashion from a young age.
So, when she was feeling lost about what to study in college, she did her research and found fashion merchandising at SNHU. With a lifelong love of fashion she was ready to turn her passion into something more.
"During my last year at SNHU, all of my classes were really business and fashion related, so I just kept thinking about starting my own business," said Lajoie. "Finally, I sat down one day...applied for an LLC and the rest is history."
Lajoie said a lot of doors opened for her because of her fashion merchandising degree. She learned the necessary skills and gained the confidence she needed to start her own business.
Fashion Merchandising at Work
With an AS or BS degree in hand, you'll be positioned for most management-level jobs in the retail industry. The more advanced your degree, the greater the probability that you'll advance quickly or enter an organization at a higher level.
There are many opportunities for you with a fashion merchandising degree. Here a few examples of some commonly held roles:
Assistant Fashion Buyer - Assistant fashion buyers are responsible for helping select products and negotiating with product vendors on behalf of retail companies and brands. Buyers understand the trends in the fashion industry and identify products that will drive sales, reinforce brand attributes and increase the competitive edge of companies.
Marketing Representative - Marketing representatives promote a company's products to the identified target markets. Rather than managing the display and workflow of employees and products, marketing representatives conduct presentation and sales activities to market a brand or series of brands to potential customers/clients.
Merchandising Consultant - Merchandising consultants oversee the sales and marketing efforts of companies. They execute merchandising plans according to established revenue goals. They research and establish consumer offers that appeal to various target markets, particularly when sales are lagging.
Merchandising Manager - Merchandising managers generally oversee all the retail functions for clothing or shoe departments within a store. Duties include creating merchandising displays, coordinating the workflow and activities of retail employees, and ensuring an attractive appearance for the retail store.
Fashionable Salaries and Job Security
Fashion merchandising can be found in every corner of the world – from fashion capitals like New York and Milan to local boutiques, national retailers and e-commerce businesses. As such, the demand for professionals with associate and bachelor's degrees in fashion merchandising is rising.
Having a degree in fashion merchandising may surprise you as it can take you far behind the fashion industry.
"I have had students who have found jobs with PR firms because they love the branding and marketing side of things (which you will also learn about in a degree program)," said Szkiba. "I also had a student who decided to open a pizza place and has been able to stay on course even during the pandemic because she tapped into the business knowledge she gained from her education and internships."
Those with fashion merchandising degrees are well-positioned to pursue any number of paths – as assistant buyers, visual merchandisers, sales representatives, vendor relations specialists, store and product planners, and sales managers – for a spectrum of name-brand companies or even their own business.
Discover more about SNHU's fashion merchandising degree: Find out what courses you'll take, skills you'll learn and how to request information about the program.
Alexa Gustavsen '21 is a writer at Southern New Hampshire University. Connect with her on LinkedIn.
Explore more content like this article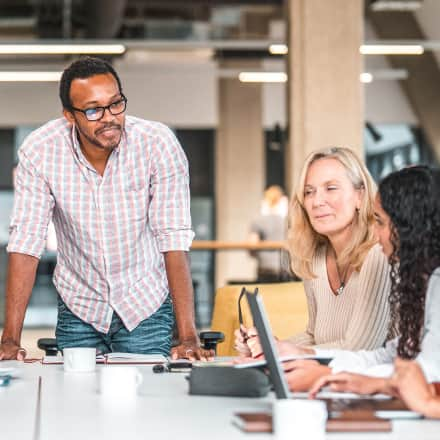 Whether building processes for multi-national businesses or identifying logistical hurdles to save costs, operations managers keep organizations running. If you're interested in driving efficiency at work, see if operations management is the right career path for you.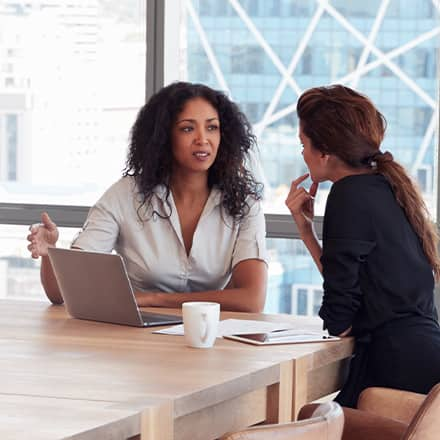 Human resources is an integral part of any organization, playing a key role in the strength and vitality of its workforce. While HR roles can vary, the overall goal of the field is the same: to support employee recruitment, retention, engagement and overall productivity.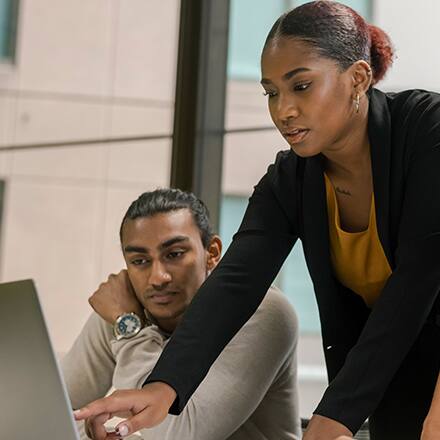 A business degree is a course of study that allows you to explore the business world. Studying business offers students a lot in terms of preparation for the workplace. Being skill-forward and workplace-relevant keeps business degrees positioned as one of the most popular degree fields around.
About Southern New Hampshire University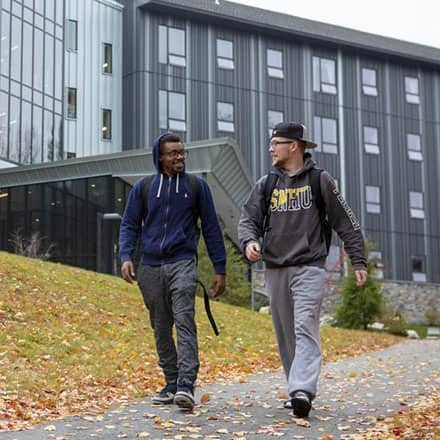 SNHU is a nonprofit, accredited university with a mission to make high-quality education more accessible and affordable for everyone.
Founded in 1932, and online since 1995, we've helped countless students reach their goals with flexible, career-focused programs. Our 300-acre campus in Manchester, NH is home to over 3,000 students, and we serve over 135,000 students online. Visit our about SNHU page to learn more about our mission, accreditations, leadership team, national recognitions and awards.