Setting Goals for Work: Planning Short- and Long-term Career Goals

Understanding the numbers
When reviewing job growth and salary information, it's important to remember that actual numbers can vary due to many different factors — like years of experience in the role, industry of employment, geographic location, worker skill and economic conditions. Cited projections do not guarantee actual salary or job growth.
Where do you see yourself a year from now? What about in five years? How about 20?
Envisioning where you'd like to see yourself go is the starting point for laying out a game plan to achieve your career dreams. When you have a destination in mind, you can begin to plot the milestones that will get you there, just like a roadmap. Whether you'd like to start your own business, publish a novel or work your way up the corporate ladder, setting short- and long-term goals is the key to forming an achievable strategy for your career trajectory.
Examples of Goals for Work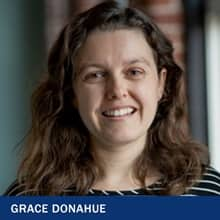 It can be challenging to identify what to think of as a goal. Grace Donahue, a military career advisor at Southern New Hampshire University (SNHU), talks to students wrestling with this issue daily. The most common trend she sees is students who say their end goal is their only goal.
But what else do they need to do to get there?
"One of the best strategies," Donahue said, "is to work backward from the goal and identify what steps need to be taken to get there. If this is done carefully, then you can identify where your main gaps and needs exist in your career (progress)."
If your dream is to become a narrative designer for a major game, you may want to:
Think about taking some creative writing courses while you're still in college.
Begin networking with developers in the industry.
Arrange an internship with a development company.
Those are three big stepping stones that will help you get to where you want to go that you can add to your checklist of goals.
Approaching this strategically will help you break down the overarching goal and nail down what else you should be looking to achieve along the way. "(You) can gain motivation and clarity of vision from well-established goals," Donahue said. Then, with your strategic roadmap in mind, you can move forward with the confidence that you know exactly what your next step is.
What are Short-Term Career Goals?
Short-term career goals can best be thought of as milestones. They may be immediately achievable, such as setting up a professional profile on LinkedIn or submitting an application for an entry-level job to get your foot in the door. The concept of a short-term goal is relative, though, as it could be something you work on over six months, a year or more. Nevertheless, they are actionable steps you can take to work your way up toward your dream job.
Some of the most common short-term goals Donahue has seen are:
Earning a better paycheck
Finishing a college degree
Improving your quality of life
Paying off student loans
Reentering the workforce
Planning for Long-Term Career Goals
You may have one specific long-term goal that is the pinnacle achievement you're working toward. However, you can also have other long-term goals, either relating to your progress toward your dream job or completely separate.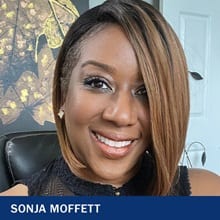 Sonja Moffett, a career engagement partner at SNHU, believes in the power of patience when pursuing governmental employment opportunities. She said many of her students want to work in governmental positions at the city, county, state and federal levels. Government jobs have lengthy recruitment processes, and Moffett advises those interested in careers like that to understand what is required of them and create a plan.
"Many agencies may require pre-requisite skill assessments, academies, additional certifications and licenses in addition to a degree," said Moffett. "So advanced research and planning, coupled with realistic expectations of their hiring processes, will help students set goals that are more attainable in due time."
Moffett sees a lot of students who have to plan critical intermediary steps to get the job they want. "Ask yourself what jobs you need to get in the interim," she said, emphasizing that you may need to invest your time in other roles early on.
Work experience can play an influential role in your resumé. To make the most of this, Moffett urges her students to be open-minded about the gradual advancement strategy. "Take the lower level job to get your foot in the door. Put everything you have into your job, even if it isn't the dream job," she said.
Moffett and Donahue see common themes once their advisees organize their long-term goals. These themes include:
Pursuing a higher level of education (e.g., master's or terminal degree)
Developing as a professional within the field
Earning a promotion that will lead to the dream job
Getting the dream job
Relocating to a region more ideal for work and family needs
Resources for Setting & Achieving Your Professional Goals
Whether you're still working to figure out what your goals are or have them mapped out, there are some exceptional resources you can take advantage of online to aid in career exploration and to set career goals, according to Moffett.
For example, statistics about average salaries, benefits, employee satisfaction, educational requirements and more related to specific fields can be found through the U.S. Bureau of Labor Statistics (BLS) and O*Net. This information can help you figure out what you want your end goal to be.
Career advisors and instructors are gold mines of information when organizing your career goals. Donahue recommends reaching out early in your studies and continuing to connect throughout your program. They can help you formulate a strategy, brainstorm what steps you need to take and tell you about internship and employment opportunities.
Once you set your short- and long-term goals, you should start taking action toward achieving them. Creating a profile on LinkedIn is a priority for giving yourself visibility to potential employers, recruiters and professionals who work in your field. Networking is crucial to making sure your name is known, and the internet facilitates this communication as you start out and throughout your career.
A degree can change your life. Find the SNHU degree program that can best help you meet your goals.
Sarah A. Easley '12 '18MA is a content writer and proofreader. Connect with her on Twitter or LinkedIn.
Explore more content like this article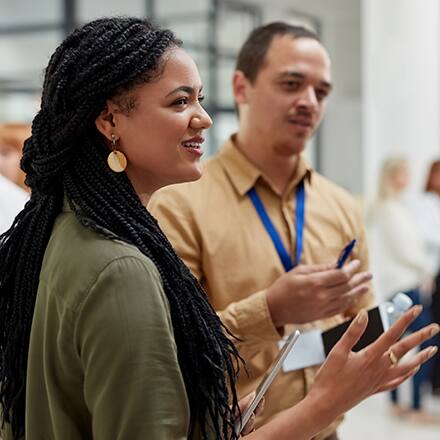 When job hunting, you might hear "network." But what does it mean? Professional networking is about connecting to improve your career, share knowledge and find opportunities. Start by reaching out to people you know and expand from there. Over time, you can expand your circle as you meet new people.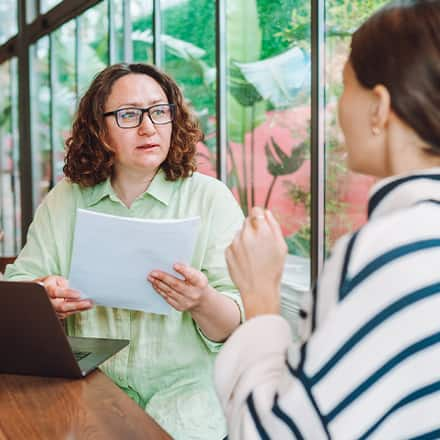 Seasoned career navigators as well as new job seekers may have heard of a certain professional document referred to as a CV. SNHU Career helps you understand what a CV is, what CV stands for, what to include and when to use a CV vs. a resume for your goals.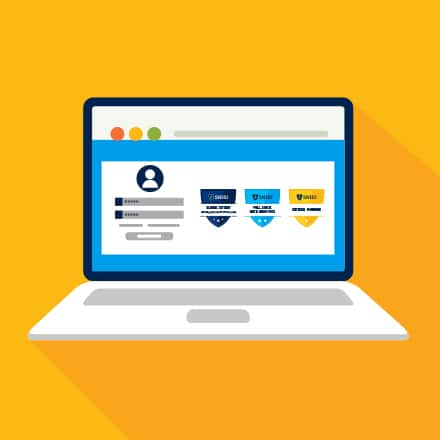 Digital badges offer palpable recognition you can share and take with you — even if you move on to another organization. If your workplace offers digital badges, badging could help you develop practical abilities in a verifiable way you can leverage throughout your career.
About Southern New Hampshire University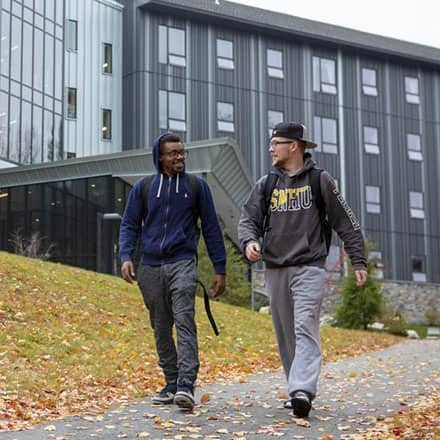 SNHU is a nonprofit, accredited university with a mission to make high-quality education more accessible and affordable for everyone.
Founded in 1932, and online since 1995, we've helped countless students reach their goals with flexible, career-focused programs. Our 300-acre campus in Manchester, NH is home to over 3,000 students, and we serve over 135,000 students online. Visit our about SNHU page to learn more about our mission, accreditations, leadership team, national recognitions and awards.