What Are SMART Goals: Examples for Students and Work
Writing SMART goals is a popular objective-setting technique. The acronym SMART stands for Specific, Measurable, Achievable, Relevant and Time-bound.
We all have areas in life where we'd like to improve, whether that's getting a better job, improving our health or completing a college degree. Most of us know how easy it is to get thrown off course as we try to create a professional and personal development plan. Why? One reason is that we often think about our futures as vague dreams rather than concrete goals. A great way to combat this tendency is creating a SMART action plan.
How to Write SMART Goals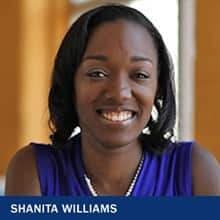 Consider the difference between the statements "I want to be in the best physical shape of my life" and "I will work out three times a week for 45 minutes over the next three months." The second is a SMART goal because it's Specific, Measurable, Achievable, Relevant, and Time-bound. Shanita Williams, assistant vice president of learning and development at Southern New Hampshire University (SNHU), said her work includes helping students figure out how to write SMART goals. Examples include step-by-step plans for job searches, plans to advance on the job, and continuing education to achieve higher degrees that provide more opportunities.
"Oftentimes we have goals and dreams, but SMART goals let us move toward those with intentionality," Williams said.
To get a better sense of what are SMART goals, let's take a look at each letter of the SMART acronym:
Specific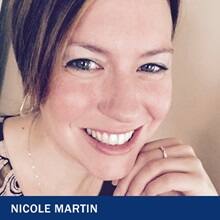 Sometimes our ideas about what we want are too vague to build an action plan around. Nicole Martin, a career advisor at SNHU, said there's nothing wrong with having a big dream that may not be super-specific, but that isn't a SMART goal.
Examples for students to turn dreams into action items might include figuring out what entry-level job could lead to the position you ultimately want and then seeing what qualifications you need to get onto that first step of the ladder.
"It can be like 'OK, it sounds like what you're talking about is more of a long-term goal. How can you break that down into smaller SMART goals along the way, and then prioritize them?" Martin said.
Martin said one way to think about specificity is in asking who, what, where, when and how. A goal for a job search might involve reaching out to particular professional contacts within a certain period of time or attending networking events.
Measurable
Here's a basic rule of thumb: It's not a SMART goal if you can't tell whether you've achieved it or not. For example, Williams said, many people want to be more confident. But if you want to know whether you're moving toward that objective, you need metrics that you can review.
So you might make a note of how often you speak up in a weekly team meeting you attend and then set a goal for how many times you'll raise your hand and make a point. You can track your results in a journal or an app, or ask a friend to keep you accountable for improving your numbers.
Martin's SMART goal examples always include numbers. Referencing the job search networking example, she said you might set a goal for how many people in your new industry to make contact with over the next two weeks.
Achievable
A good goal is one you really believe you can achieve.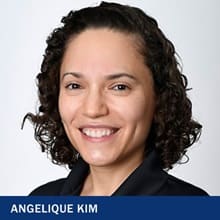 Angelique Kim, a business development partner for SNHU Career Services, said she often finds students applying for jobs that they don't have the necessary qualifications. These may well be jobs they could eventually get, but if they apply without taking the time to get the required credentials and experience, they may end up disappointed and frustrated.
"There's a lot of reality checking and expectation-setting with students to make sure that what they're looking for lines up with the experience they've had in the past," she said.
Setting goals for work might include getting an internship or some freelance work to develop the qualifications you need to get your dream job. In these cases, Martin said, making sure that goals are realistic can mean the difference between getting discouraged and developing increasing confidence with each small milestone you achieve.
Relevant
As we strive to make our goals specific, measurable and achievable, we run the risk that we may lose track of that big dream that started us setting goals in the first place. Passing an introductory business course might be a more achievable goal for you than completing a challenging course in human anatomy, but if you're dreaming of being a nurse, it's probably less relevant.
"Relevance to me is my 'why,'" Williams said. "If you're not able to clearly articulate a motivation for yourself, the rest of it doesn't matter."
In some cases, she said, students may come to college or into the workplace with goals in mind that are their parents, not their own. That often means that they feel less motivated to take the necessary steps forward than if they stopped and took the time to figure out the goals that felt personally relevant to them.
Time-Bound
The very worst enemy of successfully achieving goals may be procrastination. We often have so many things we want to accomplish that if we're not careful we can end up taking half-steps toward all of them and not completing the things that are our highest priorities. That's why deadlines are crucial.
To make sure that those deadlines are challenging but not impossible to hit, Martin recommends starting by taking a close look at how you spend your time now and how long the tasks you need to accomplish will take. For example, before deciding how many networking events to attend, consider how much time you need to spend with your family or on your current job or coursework each week.
Williams said that, in many cases, it's not just one deadline that we need but a number of smaller end-dates for taking steps toward our goal.
"If your goal is to run a marathon, you need to put in some mini-check marks, mini-SMART goals," she said.
Achieving your biggest dreams will always be a challenge, but with SMART goals, you have a clear path made up of manageable steps to get you where you want to go.
Pete Davies is a marketing and communications director in higher education. Follow him on Twitter @daviespete or connect on LinkedIn.
Explore more content like this article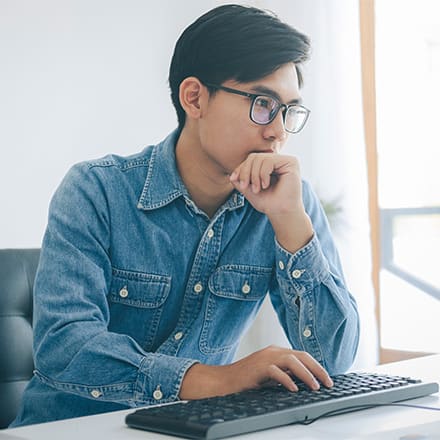 October 15, 2021
Generally taking only two years to complete, an associate degree provides foundational academic knowledge and technical expertise for a variety of career fields without the time and financial investment of a four-year degree.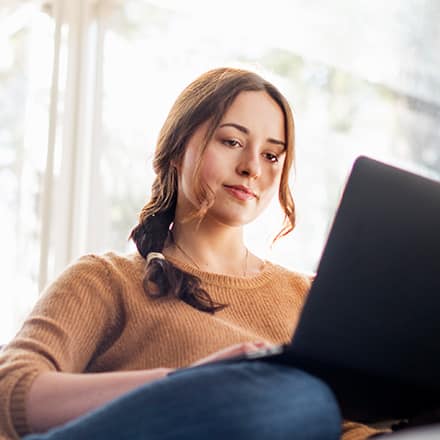 October 13, 2021
Choosing the right MA degree is a matter of your current accomplishments – academic and professional – and your goals for the future. Which MA degree is right for you will depend on your current career and where you want to go from here.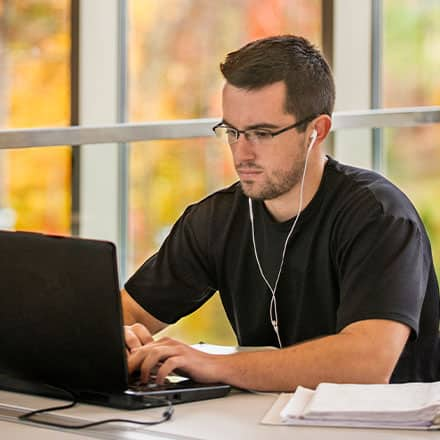 October 12, 2021
There's a clear benefit to getting an associate degree. Workers with an associate degree had median weekly earnings of $862, $132 more than people with a high school diploma alone, according to BLS.