What Does Alumni Mean: The Value of an Alumni Network
The day you receive your diploma from your university is a proud one, marking the culmination of your degree. But, it doesn't signal the end of your relationship with the school or the benefits still available to you. Alumni are an integral part of a university community and are true advocates for student success.
Who is Considered an Alum?
As a graduate, you become a part of the student alumni association for your university. An alumni association brings former students together to maintain a connection with their university and fellow graduates.
Being a part of an association can open many doors for you and allow you to reap a lot of different benefits. Not only does it give the opportunity to stay engaged, but it also allows you to help new and potential students.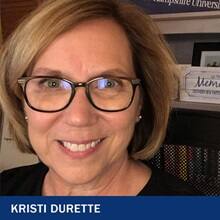 "There are ways to stay engaged with the university through communications, social media, virtual and in-person networking and professional development opportunities," said Kristi Durette, associate vice president of Institutional Advancement at Southern New Hampshire University (SNHU). "Alumni also serve as great volunteers with the SNHU community, from speaking in classes to mentoring students to helping build service projects that benefit their community."
Why is an Alumni Network Important?
One of the best parts of being part of an alumni association is the network that comes with it. An alumni network connects you, as a graduate, with a number of professional contacts and other graduates from your university.
"Through networking and professional development opportunities, alumni often participate in and benefit from career insights and advice from other alumni and career professionals with the university," said Durette.
Whether it be building your brand, creating business connections or getting involved in other organizations, an alumni network is an excellent source for building those long-term relationships to get a foot in the door or advance your career.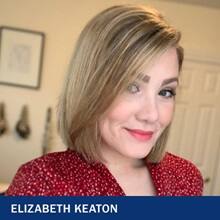 "I have had the best conversations with alumni that have helped me talk through career moves, life changes and so much more," said Fashion Merchandising alumna Elizabeth Keaton '15. "My connection with alumni has helped me get closer with professional connections with companies I have dreamt of working for as well as helped me plan for future moves financially."
You may feel a sense of "what's next" as you finish your degree, but the alumni network gives you a place to create valuable interminable connections with your university and like-minded contacts long after you have finished school.
"I have been given such great opportunities through extracurricular work and job opportunities from alumni that without their support, attaining my higher education would have been very difficult," said Keaton.
A support network can be challenging to come by, but an alumni network can give you a sense of belonging. The people you meet, the relationships you build and knowledge you learn from an alumni network is an incredibly useful tool for expanding your horizons.
"Knowing that there are so many others who have shared in similar experiences is important. It enables me to have an instant connection with others in my field who have gone through the same schooling as me," said alumnus Bryan Bouchard '01 '04MBA and an assistant professor of accounting at SNHU.
Why is it Important for Alumni to Give Back?
An essential part of being an alumnus is finding ways to give back to the university. Many believe that it's giving donations to the school or responding to emails, but there is much more behind that. Those small acts of showing support for the community you have become a part of can be the beginning of a success story for new students.
"Making sure the alumni office has the email, phone and ways you prefer to be contacted is the first start," Durette said. "Signing up to receive communications, opportunities to volunteer, participating in the annual fund campaign for student scholarships are just a few ways to stay connected."
As an alumnus you know first-hand the education and valuable life lessons that can come out of the university and using that knowledge to shape current and future students is important to pass on – for your success, the students and the university.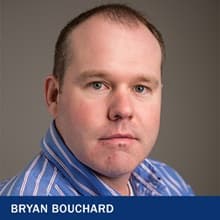 "Being a resource to others is key for their success. There are many ways one can be a resource. It could simply involve being a champion for the university and students by spreading the word to others," Bouchard said. "Also, by assisting a student find a job or internship and conducting mock interviews. In addition, an alumnus could conduct a presentation, speaking to students about his or her experience.""Every student deserves the opportunity to connect, and I believe it is our duty as alumni to support and mentor students to help them be the best they can be at any stage in their learning journey," says Keaton.
Being a Good Alum
Graduating and receiving your diploma with that great sense of pride does not mean your time with the university has to be over. Getting involved in your alumni association can provide connections, career services, an alumni network, a wealth of knowledge and the opportunity to help the students who come after you.
Being an alumnus and receiving all the perks that come along with it is a two-way street. Alumni participation is critical to building and maintaining a strong community within the university.
"Being a good alum and mentor to others starts with being sure you are focused on the needs of others in matching your time and expectations for involvement," Durette said. "Being willing to share the lessons learned on your journey, strategies for meeting challenges, finding opportunities for growth and connection are a few good ways. It all starts with asking, 'How can I help?'"
Alexa Gustavsen '21 is a writer at Southern New Hampshire University. Connect with her on LinkedIn.
Explore more content like this article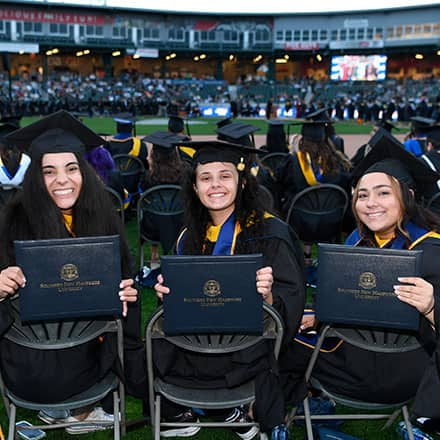 October 18, 2021
Southern New Hampshire University's Class of 2020 and 2021 campus graduates had their moment in the sun on Saturday when more than 400 celebrated their incredible achievements at Northeast Delta Dental Stadium in Manchester, New Hampshire.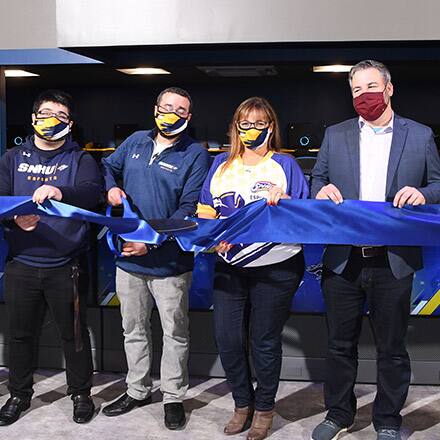 October 13, 2021
SNHU celebrated the grand opening of its esports arena on October 8th. A ribbon-cutting event marked the official opening to welcome the campus community and to see where esports players hone their gaming skills and compete against varsity-level opponents across the U.S. and Canada.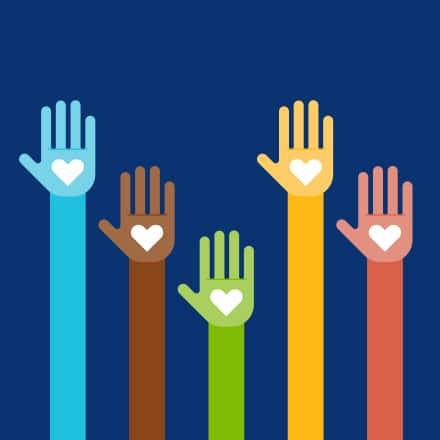 June 21, 2021
SNHU's 2021 Global Days of Service brought attention to a different societal issue each month: hunger, shelter, environmental justice and the pandemic's essential workers. Throughout the four-month-long event, Penmen from across the world shared their stories of service, community and strength.