How To Avoid College Burnout
To avoid burnout in college, try to stay engaged, develop good study habits and time management skills, set realistic expectations, learn to say "no" and practice self-care.
Everyone has to deal with stress. In balancing work and personal lives with academic expectations, college students face even more stress. It's easy to become overwhelmed when you have a lot on your plate. Recognizing signs of burnout, knowing how to handle your responsibilities and making sure you're taking care of your mental health can make college stress more manageable.
Academic advisor Debra Willan and team leads Nicole Rutherford and Christina Montenegro provided insight and advice for students on how to avoid burnout and how to deal with burnout if you're already feeling pushed to your limit.
Being Overwhelmed in School
What does it mean to be overwhelmed? This sensation can be different for everyone.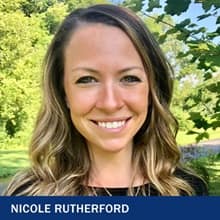 "Most people feel overwhelmed when the estimated time needed for their tasks and priorities exceeds the amount of time available for completion of those tasks and priorities," Rutherford said. "People can also feel overwhelmed when unpredicted circumstances are forced to take precedence over previously determined priorities." Whether it's a family emergency or an unexpected bill, when a wrench is thrown into the works, it's easy to become overwhelmed by life.
Stress in College Students
The Anxiety and Depression Association of America (ADAA) said, "Anxiety disorders are one of the most common mental health problems on college campuses."
85% of college students said they had felt overwhelmed by everything they had to do at some point in the past year.
30% of college students reported that their level of stress had a negative effect on their academic performance.
It's important to pay attention to your mental health. Sometimes what feels like being overwhelmed can actually be depression. Mental Health America (MHA) strives to educate students on how to tell the difference between general stress and a more serious mental health issue. "Depression is more serious and long-lasting than stress and requires a different kind of help," said MHA.
28% of college students reported feeling so depressed at some point during the year they had trouble functioning.
Only 8% sought help to be treated for depression.
"Symptoms of depression can be much more intense," the MHA said. "Depression causes powerful mood changes, such as painful sadness and despair. You may feel exhausted and unable to act." If you're experiencing symptoms of depression, make sure you speak to a doctor.
Facing Burnout
If you do find yourself becoming overwhelmed with school, there are some things you can do to calm everything down.
Actions You Can Take To Avoid Burnout
Stay engaged. "Taking an elective that really interests you or becoming involved with a club or group that involves your passion is really refreshing and helps pull you out of burnout mode," Montenegro said. "It's important to be self-aware of when you start to feel tired and to make a change within your schedules to freshen things up."
Develop good study habits. "Establishing good study habits and creating a weekly schedule will help students to stay on track," Willan said. You can start developing good study habits by finding a good place to study with limited distractions, having a tidy study area and being organized.
Learn to say "no." Balancing work, home and school can be challenging. When you find yourself stretched in too many directions, you need to be able to say "no" to some commitments.
"Being aware of their limitations and saying 'no' can be an extremely helpful tool," Willan said. Prioritize your tasks and responsibilities and be realistic about what you can accomplish.
"Often, when people are stressed or feel like they have too much on their plate, they will cut corners to get things done," Rutherford said. By not committing to everything people ask you to do, you're able to narrow your commitments down to what you know you're able to do and do well.
What To Do if You're Already Feeling Burned Out
Change it up. "If you're already experiencing burnout, I recommend reviewing your time management and mixing it up," Montenegro said. She suggests working on your homework during a different time of day or on a different day of the week to break up the monotony.
Reevaluate. "It is always important for college students to acknowledge how they are feeling if they experience burnout," Rutherford said. "If a student is feeling burnout, they should take a step back and assess: Are they able to put a healthy amount of time and effort into their commitments?" If the answer is no, make some changes that leave you feeling more balanced and your responsibilities more manageable. The more you're able to accomplish, the better you'll feel.
Reach out. "Students can reach out to advisors, instructors, family members or friends for support," Willan said. "Advisors work with students to put tasks into perspective, break down larger tasks into smaller, more manageable pieces, set priorities and create a time management plan that they are comfortable working with."
Willan said instructors can also help students who are struggling with assignments. If academics are an issue, speak with your instructors. If your home environment is stressful, let your family know.
"You are never alone in feeling stressed or burned out," Montenegro said. "These are feelings that most students experience, and sometimes it's just due to a busy term or difficult course. Remember that everything is a phase, and your instructors and advisors are always happy to help talk with you about stress or burnout and provide helpful suggestions—or simply to listen."
Tips To Avoid Burnout
There are many personalized ways you can reduce your school stress, but there are a few things that can help every student.
Manage Your Time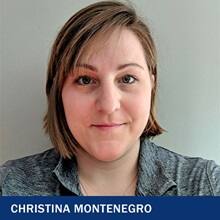 For college students, time management is key. Montenegro and Willan suggest using a time management calendar so you can visualize your schedule and never waiting until the end of the week to get things done. "On Mondays, be sure to check what your work is that week, so you know what's coming and can plan accordingly," Montenegro said.
Rutherford recommends setting aside some time for breakfast. "It's important to start out the day with not only a healthy meal but a healthy mindset," she said. "During breakfast, plan your day—or even your week, if you feel so inclined. Make sure you have the tools, resources and time you need to complete all your tasks. If you are short of any of those things, you can address it before diving into your day."
As you're looking over your schedule, you'll need to set priorities. "Determine which tasks are necessary and which are not," Willan said. By pinpointing what they truly need to focus on, students can reduce stress, stay on track with their work and work more efficiently."
Set Realistic Expectations
Rutherford reminds students it's okay not to get perfect grades. "Oftentimes, students will have stress related to achieving their own high standards," she said. "While high standards are certainly excellent to have, it's important to be realistic—and forgiving of yourself when you need to be."
Practice Self-Care
As you're organizing your schedule, remember to pencil in time to practice mindfulness and tend to your needs. "It is important to remember that time away from your obligations is just as important as time spent fulfilling your obligations," Rutherford said. "Breaks will help you maintain your momentum."
Set aside time for self-care every day to let your mind relax. The more balanced your time, the less you'll be stressed and the better you'll be able to tackle whatever comes your way.
Ashley Wallis '16 is an Army veteran and writer with a BA in English Language and Literature from SNHU. Find her on Twitter @AshDWallis.
Explore more content like this article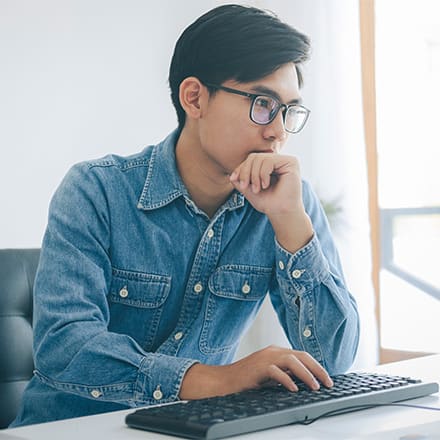 October 15, 2021
Generally taking only two years to complete, an associate degree provides foundational academic knowledge and technical expertise for a variety of career fields without the time and financial investment of a four-year degree.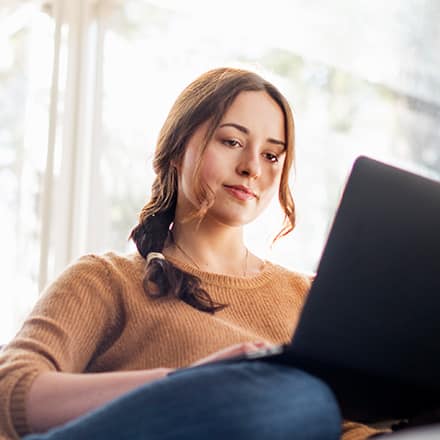 October 13, 2021
Choosing the right MA degree is a matter of your current accomplishments – academic and professional – and your goals for the future. Which MA degree is right for you will depend on your current career and where you want to go from here.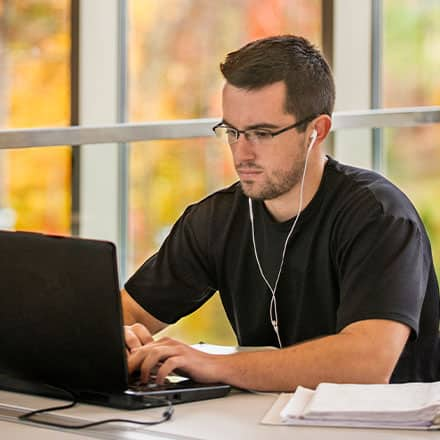 October 12, 2021
There's a clear benefit to getting an associate degree. Workers with an associate degree had median weekly earnings of $862, $132 more than people with a high school diploma alone, according to BLS.