7 Steps to Improve Your Decision-Making Process
Business leaders and managers make decisions daily in a world full of uncertainty, with the intention of solving problems. Gaps in knowledge, skill sets and unforeseen variables impact decisions. Fortunately, decision-making skills are an integral part of many business degree programs, allowing graduates to build on these critical skills which employers seek. Yet, even seasoned professionals get stumped with tough decisions and have to think about where to start, what information is needed, what to do next and how to measure if they made an effective decision.
So where does that leave you? Are you confident in your decision-making skills? If not, here's some help. Let's focus on these seven steps, and some key considerations related to each, to help you sharpen your decision-making prowess:
I need to make a decision. Where do I start?
STEP 1: Identify the decision. What's the problem or opportunity in which a decision is needed? It's important to clearly identify what it is that you want to achieve, i.e. specific need, etc. Identifying the decision to be made is an essential step that paves the way for the next steps.
STEP 2: Gather information. So you know you have a decision to make; now you need to learn more about the decision. To do this, you need information about the decision. You'll want to identify what kinds of information you need, how you will get that information and how you will use the information. You'll review and assess the information. What you learn from this phase will help you to learn more about the situation, and hone in on prospective alternatives.
STEP 3: Identify prospective alternatives. Now comes the tricky part, the identification of alternatives. Don't let the word 'tricky' fool you. It may only feel tricky because you'll be narrowing down the options. For some, this is a fun step because you'll feel like you're making headway from your research to seeing patterns or opportunities for an alternative. For others, it can feel a little overwhelming because identifying the option will lead to the next step, and that is a deeper dive into the unknowns and potential impact. Brainstorming can be helpful in identifying prospective alternatives. The next step helps you to weigh the information before making the call on which option to select.
STEP 4: Weigh the evidence. Using the information gathered and identified alternative(s), weigh your options. Consider the impact each alternative may have on the outcome, including opportunities, risks, people and alignment of values. As you reflect on how each alternative may resolve the problem or opportunity, begin to rank the alternatives. Think about the opportunities, risks, alternatives, past experiences, people, with the best alternative first, i.e. the most likely to achieve the desired outcome.
STEP 5: Choose an alternative(s). You've done the research, evaluated the options and have a solid understanding of the prospective outcomes. Now, you put all of what you know, including the unknowns, on the table and you decide the route you're going to take. You select the best alternative(s). The next step is making it happen by taking action.
STEP 6: Take action. That's right, now you put principle to practice and you make the alternative selected a reality. Choosing an alternative without action would stall the decision-making process. Using the best practices, recommended actions and proven critical success factors that you found while gathering information, selecting an alternative and weighing the evidence. Use that information to craft the metrics that will be used to measure and monitor action performance over a specific timeframe, which will be helpful in the review phase.
STEP 7: Review. The review stage is the last step of the decision-making process here, you will evaluate whether or not the specific outcome resolved the problem or opportunity you identified initially. Using metrics to help measure and monitor performance, you'll want to check to see if the outcome has been achieved or not within the timeframe identified. If you achieved the outcome, great; you'll want to reflect upon what went right, any challenges and the lessons learned. If not, you may need to dig a little deeper regarding why the outcome was not achieved and repeat. If the decision has not been favorable, you may want refer back to the previous stage of the decision-making process gather more information and explore other alternatives, i.e. a "Plan B."
How can I grow my decision-making abilities?
No one makes perfect decisions all of the time. Business environments are constantly changing and there are lots of unknowns and what-ifs at play. Challenge yourself to go beyond the perfect hypothetical stable business environments, and dive deep into the muddy unknowns and knowns. There, within the muddy unknowns, what-ifs are explored, connections and possible outcomes are predicted. Consider where you can develop your decision-making skills. Dig into the research about decision-making skill sets employers are seeking in employees in your field. Take stock of your skills and compare them to what employers are looking for to determine how you can grow your decision-making arsenal.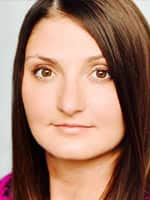 Dr. Katie Carpen has over 10 years of leadership, management, and human resource management experience in the management consulting, recruitment process outsourcing, and mortgage finance industries. Dr. Carpen also has two years board advisory experience. She has seven years of experience working in higher education, and currently serves as an Online MBA Faculty Lead at Southern New Hampshire University.
Carpen earned her BA in Law & Liberal Arts from The University of Findlay before earning her MBA in Organizational Leadership from The University of Findlay. She also earned her Ph.D. in Organization and Management with a specialization in Human Resource Management from Capella University. She earned the following certifications: Peer Reviewer Certificate from Quality Matters, Strategic Intervention Coach (RMT200) Certificate from Robbins-Madanes, and Hatha Yoga Teacher (RYT200) Certificate.
Explore more content like this article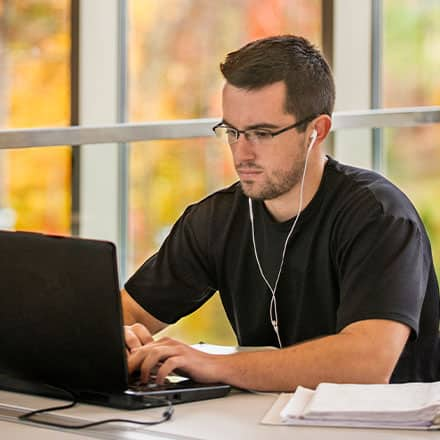 October 22, 2021
There's a clear benefit to getting an associate degree. Workers with an associate degree had median weekly earnings of $862, $132 more than people with a high school diploma alone, according to BLS.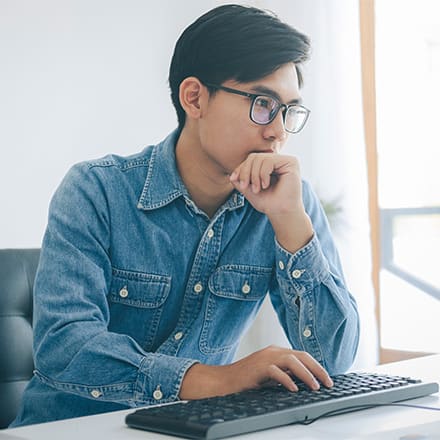 October 15, 2021
Generally taking only two years to complete, an associate degree provides foundational academic knowledge and technical expertise for a variety of career fields without the time and financial investment of a four-year degree.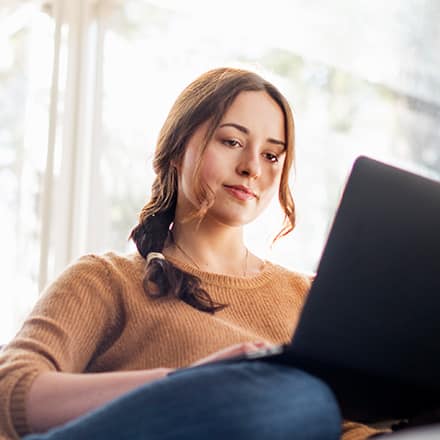 October 13, 2021
Choosing the right MA degree is a matter of your current accomplishments – academic and professional – and your goals for the future. Which MA degree is right for you will depend on your current career and where you want to go from here.