How to Survive High School and Prepare for College
Getting to high school means entering a world defined by a confusing mixture of restrictions and freedom. There's a long list of requirements you have to meet along the way, but room is also left for you to explore new interests. Balancing this can be tough and trying to figure out how to navigate the twists and turns while somehow getting prepared for college is no small feat.
How to Survive High School
Lauren Maynard, associate director of Freshman Admission at Southern New Hampshire University (SNHU), recognizes the challenges high school students face as they get closer to the day when they apply to college. For those feeling overwhelmed, she recommends looking at what you can control right now. From selecting courses to pushing yourself to perform well, it's important to plan and stay organized.
"It comes back to challenging yourself and trying to think about your future. A college will notice if a student goes above and beyond, choosing advanced courses that will prepare them for their future career," Maynard said. "It's great to explore new disciplines, but try to look for a balance and don't shy away from a more intensive course that will better prepare you for your future."
While the ultimate goal of high school is graduation and a diploma, the experiences you have along the way will be what really prepares you for what comes next.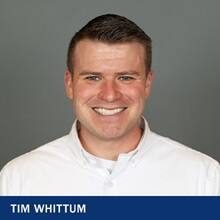 Tim Whittum, assistant vice president of Freshman Admission at SNHU, agrees. "Be strategic. Push the gas on the courses that pertain to your intended major," he said. "Don't set yourself up for failure and don't take on more than you can reasonably handle."
It's important to look for opportunities to develop and expand your academic comfort zone, but remember to think about the whole picture before taking on something new. Signing up for an AP course is great, but make sure you plan for the more intensive work that you'll need to put in each day. If you're considering a study abroad program or joining a sports team, take a close look at how traveling and being away from family and friends might impact you.
Colleges like to see students who push themselves, but the key is to demonstrate your ability to be successful when you pursue those goals.
How to Prepare for College
Whether you're just starting your high school journey or are getting excited to jump into the final term of your senior year, there are ways to set yourself up for making the eventual transition into collegiate life less stressful.
Get Organized
From chemistry labs and study periods to finding time to change before gym and grabbing a drink of water on the way to English, your day as a high schooler is jam-packed. Developing strategies to keep yourself organized is important for making sure you can fit everything in.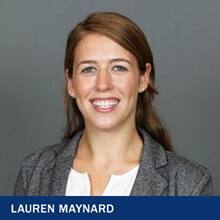 "A planner (in any form) will keep you organized. Be diligent in recording your assignments and your commitments," Maynard said. Planners can be used in so many ways, depending on what works best for you, and can be used for more than just recording due dates for assignments. Manage your school-life balance by keeping track of family events and medical appointments alongside the schedule for the science fair and semi-formal.
Another great strategy is to use your planner to portion out work for a major project. "It's easier said than done, but breaking up larger assignments into manageable smaller pieces will help you procrastinate less," Maynard said. Turning a big project into smaller steps to complete over time can also be a great way to prevent stress from overwhelming you, both in high school and college.
Get Involved
While your class schedule makes for a busy week, finding time for extracurricular activities can be a great way to not only add to your resumé but have some fun at the same time.
"College life and beyond is about more than just how you performed academically – it's about getting involved in things you are passionate about and, in turn, meeting other like-minded students," Maynard said. "Getting involved in high school will also help you develop leadership and time management skill that will help you be more successful in the future."
Academics are at the top of the list of priorities when a college looks at a student's application, but participation in clubs, athletics, and community service enhances your record, showing that there's more to you than letters with plusses or minuses next to them.
In addition to the chance to build relationships and enjoy time outside of the classroom, becoming involved in extracurricular experiences while in high school can lead to financial assistance for college, depending on the activities and the institutions you're applying to.
Get Support
Whether you're asking yourself how to choose a college, the chances of getting into college or when to apply, there are people with the resources to help you.
Guidance counselors are gold mines of information when it comes to figuring out how to get a scholarship, the best courses to take, what colleges to look at and choosing the right major. If you don't know who you should be going to, reach out to your school's administration to find out who your guidance counselor is and how to get in touch.
If you want to have your questions answered directly from the source, though, reach out to the admission departments of colleges you're interested in. They can share information about their programs, the admission process, campus life, online or hybrid options, scholarship opportunities and work-study programs they offer.
Wherever you are in your high school career, they can help you put pieces of the puzzle in place and clarify some of the goals you need to accomplish on your way to college.
"This journey is all about you," Maynard said. "No choice is the wrong choice as long as it is leading you in the direction you want to be in!"
Sarah A. Easley '12 '18G is a professional copywriter and content strategist. Connect with her on Twitter or LinkedIn.
Explore more content like this article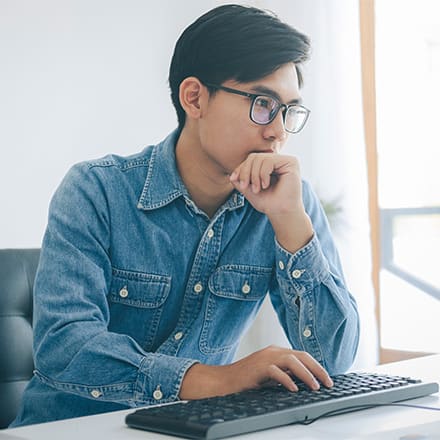 October 15, 2021
Generally taking only two years to complete, an associate degree provides foundational academic knowledge and technical expertise for a variety of career fields without the time and financial investment of a four-year degree.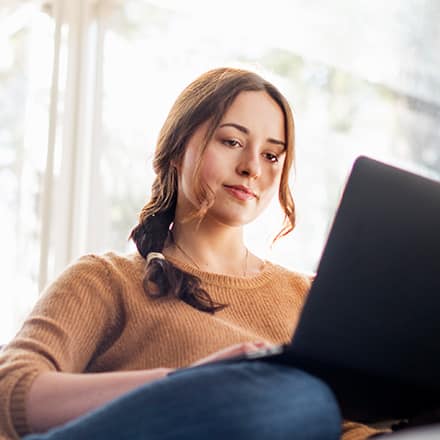 October 13, 2021
Choosing the right MA degree is a matter of your current accomplishments – academic and professional – and your goals for the future. Which MA degree is right for you will depend on your current career and where you want to go from here.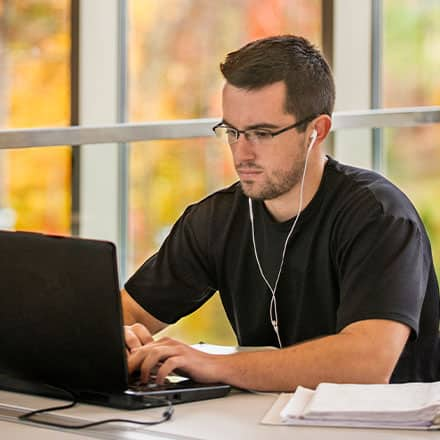 October 12, 2021
There's a clear benefit to getting an associate degree. Workers with an associate degree had median weekly earnings of $862, $132 more than people with a high school diploma alone, according to BLS.