What Should I Major In? How to Choose Your College Major
Understanding the Numbers
When reviewing job growth and salary information, it's important to remember that actual numbers can vary due to many different factors — like years of experience in the role, industry of employment, geographic location, worker skill and economic conditions. Cited projections do not guarantee actual salary or job growth.
Your college major determines your course of study for the next few years and can lay the foundation for your career. If you don't have an idea of what you want to do after college, deciding what major to pursue may seem like a nearly impossible choice.
But, if you don't know what to major in, you're not alone. While many students struggle to choose a major, there are some simple ways to make the decision easier by defining your interests and identifying a clear educational path.
How Do I Decide What to Major In?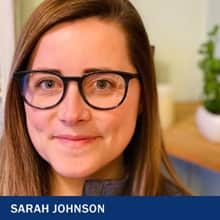 When determining what to study in college, start by thinking about your interests. You can ask yourself:
What do you enjoy doing in your free time?
What are your career goals?
What have you learned in high school or previous college courses that made you want to know more?
"Start with what you are passionate about. From there, it's thinking about the value and experience the college or university can provide to you as a student," said Sarah Johnson, director of admission at Southern New Hampshire University (SNHU).
What are Different Types of College Majors?
If you don't have a general understanding of the different options to choose from, it makes the process all the more difficult. Looking at what universities have to offer can help you narrow down what you're most interested in. Do they have different concentrations in your desired field? What are their most popular majors? A major you might be interested in may not be offered at a school of your choice.
"There are so many majors to choose from," said Johnson. She said some of the most popular programs at SNHU are business degrees, such as management and marketing, and social sciences programs, including psychology. "We also have a wide variety of major choices within the health professions, liberal arts and STEM," Johnson said.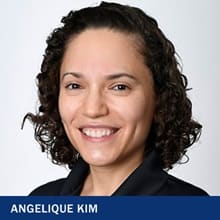 Choosing your major is not a decision that needs to be rushed when you start college. You have more time than you think. Typically, you don't need to declare a major until your sophomore or junior year, depending on your university.
"The best major for students to select would be (a bachelor's in) general studies or to remain undeclared," said Angelique Kim, an employer relations partner at SNHU. "In that way, students can pursue all of the general education requirements needed to receive a degree and, at the same time, not commit to an official program until they have chosen a major."
Take the time to explore different subject areas and find what interests you most. You may even find a new passion.
Adding a Minor
When choosing a field of study, there may be more than one area you want to explore. Along with your major, you also have the opportunity to focus on a minor at the same time.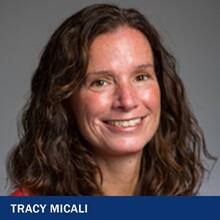 "Minors are a great way to complement a major that gives students the opportunity to explore interests outside of their program of study and broadening their problem-solving expertise," said Tracy Micali, associate director of career development at SNHU. "Adding a minor also allows a student to cast a wider net when they search for positions in their field. It is an easy way to combine disciplines and create a unique skill set that allows them to market themselves more effectively."
Do Your Research: What Major is Right For Me?
Before choosing a college major, take some time to research the jobs you hope to one day earn with that degree and take a close look at the job requirements. Do they require more advanced degrees? Will you need to get a state license or pass a certification exam? A high school guidance counselor or the career services team, if you're already a college student, are great resources to utilize.
"A lot of people have interests in mind, but they don't know what it takes to actually achieve that," said Erin Williams, an admission counselor at SNHU. "Knowing job requirements is important, too."
If you're considering a career in accounting, for example, completing a Certified Public Accountant (CPA) certification is strongly recommended. Earning a bachelor's degree in accounting is not enough preparation for the CPA exam, so you may also want to pursue a master's degree in accounting or take a certification preparation course. CPA licensing policies vary from state to state, so it's important to know the requirements in your area before getting started.
"One of the most common questions students want to know is from a career perspective, what they can do with a given major before declaring it," said Micali. "They want to know that there are many different career paths to choose from and that they will not have any trouble securing employment upon graduation."
Doing this research before you start a degree program will help you make educated decisions and better prepare you for finding work after graduation.
Salary and Job Growth
While salary and job growth are never guaranteed in any career, it's a good idea to look into these factors when choosing a major.
The U.S Bureau of Labor Statistics is a great place to start this research. BLS data covers a wide variety of industries and career paths and offers up-to-date information on salary, how salary differs among industries and the level of job growth predicted in each field.
For example, if you're interested in becoming a teacher and considering an education degree, you might want to decide on a concentration. According to BLS, a high school teacher's median salary in 2020 was $66,870, with a 4% job growth through 2029. A special education teacher earned a median salary of $61,420 with a 3% job growth through 2029.
This information can help you determine if you're choosing a major with strong job prospects in the years to come and ultimately help you decide between majors.
Get Real-World Perspective
Speaking to people you already know within your desired field or admission at your university is a great way to gain insight into areas you're interested in. Alumni from your university who majored in your desired field are another great source to get some real-world perspective before choosing your major.
"In admission, we help students find the right major. The point of our conversation is to get to know our students, understand their needs, and figure out how we can best support them as a student," said Johnson. "From there, we can really help to counsel each student on the right next steps and provide them with the resources they need to be successful."
If you've chosen a major but don't feel it's the right one for you, you can change majors. According to the U.S. Department of Education's National Center for Education Statistics (NCES), about 30% of undergraduates in associate and bachelor degree programs changed their major at least once within three years of enrollment. About 1 in 10 students switched majors more than once (NCES PDF source).
"A student can speak to their academic advisor to determine alternative paths based on the education received thus far," said Kim. "They can also speak to a career advisor regarding relevant industry information and to take career assessments that can help guide their decision."
Putting it All Together: What is the Best Major for Me?
Choosing a college major can be challenging. But, by taking some time to consider your interests, ideal lifestyle and professional goals, you can find a major that will set you up for long-term success.
"It's not about the destination; it's about the journey," Williams said. "Education is more than just gaining knowledge and skills that you can apply later on in life. It's more about discovering who you are ... Pick a major that's going to interest you and allow other experiences to come your way and shape your future."
Alexa Gustavsen '21 is a writer at Southern New Hampshire University. Connect with her on LinkedIn.
Explore more content like this article
Frederico Curty '23G was already a firm believer in the importance of education when he earned his Master of Science (MS) in Higher Education Administration in 2023. But he said he learned how valuable it is to be supported while earning your degree – especially as a dad.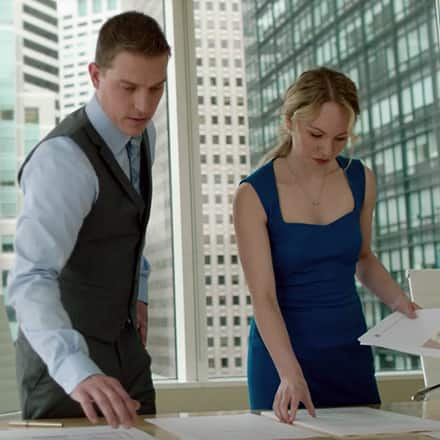 A master's degree comes after a bachelor's degree and is typically a two-year academic program that allows you to specialize in a subject area of your choice. Some common types of master's degrees you can choose from include: Master of Arts, Master of Science and Master of Business Administration.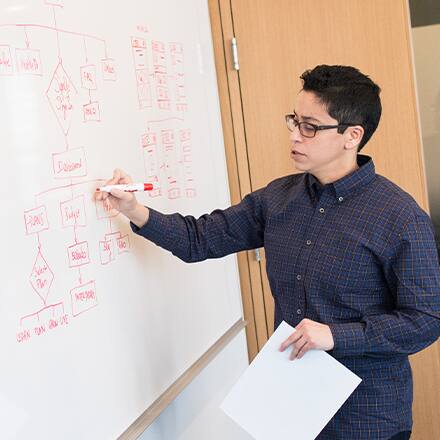 Everyone has a different style of learning. Through understanding the styles of study and note-taking that suit you best and knowing about different strategies for activating your learning, you can maximize your learning experience with formal education, and in all areas of life.
About Southern New Hampshire University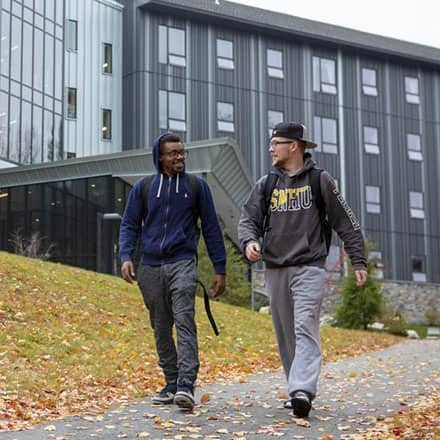 SNHU is a nonprofit, accredited university with a mission to make high-quality education more accessible and affordable for everyone.
Founded in 1932, and online since 1995, we've helped countless students reach their goals with flexible, career-focused programs. Our 300-acre campus in Manchester, NH is home to over 3,000 students, and we serve over 135,000 students online. Visit our about SNHU page to learn more about our mission, accreditations, leadership team, national recognitions and awards.