How to Teach Online
The 2020 pandemic changed everything, everywhere.
And education wasn't immune to shakeups. Across the country, teachers and students stayed put in their homes, trying to navigate connecting from afar and with video technology that was foreign to many of them.
Months and months later, some teachers are getting by, and others are still struggling. They're constantly searching for resources that work in an online setting – and they've used words like "overwhelmed" or "challenging" during the adjustment.
It's why educational institutions are trying to provide more resources for teachers who need to build both the skills and the confidence to teach their students in the online environment. Some of these resources come in the form of full master's programs, like an online teaching degree, a concentration in Southern New Hampshire University's (SNHU) MEd in Curriculum & Instruction that focuses on pre-K to 12th-grade online instruction.
"Teachers that have been required to quickly transition from face-to-face learning to online have shared that they needed training in several areas, but primarily needed guidance on how to transfer what they do in their face-to-face classroom to the online environment," said Dr. Brandon Simmons, an SNHU adjunct instructor as well as the curriculum and data coordinator for the second-largest virtual public school in the country.
He said that he's heard from many teachers who have endless questions about how to teach online, such as:
How do I create a visible online presence in my classroom?
How do I ensure that all my children have adequate access to my instruction and assignments?
What are the accessibility and copyright laws that apply to my classroom?
How do I provide personalized instruction to my students in my online classroom?
And because the pandemic came on so quickly, getting those answers often didn't happen.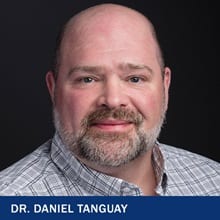 "Given the pandemic, the use of virtual learning has increased dramatically," said Dr. Daniel Tanguay, senior associate dean of education at SNHU. "However, many educators were not given the appropriate guidance and support needed to properly develop and facilitate curriculum and instruction through the virtual learning environment. As a result, many educators have had to learn these skills to meet the need but have not developed a fundamental understanding of how best to teach online."
Learning online went from an option to a necessity for many students and educators.
"Traditional brick-and-mortar educators were placed in a very challenging position and rose to the challenge, quickly pivoting to keep the learning going, but with varying levels of effectiveness," said Dr. Kelly Hoban, an adjunct instructor at SNHU and an online high school teacher for over 10 years. "Any educator can benefit from best practices in integrating technology to improve learning outcomes."
How to Become a Good Online Teacher
To develop a degree program that addresses the needs of teachers today, a university's academics team would conduct research and bring in people who are considered at the top of their game in online education, often called subject-matter experts, or SMEs.
"As an SME, I work with the course design team and focus on what we put into the course and why that content belongs there," Hoban said. "What does the scholarly research say? What have we learned from experts in the field? What are proven best practices? What are the challenges, and how can we overcome them?"
Those challenges may include developing skills that help teachers:
Adapt curriculum
Engage students, especially those who are considered at risk
Create more individualized feedback for students
Maximize available resources
Understand virtual learning technologies
It's also important to a university and SMEs to add elements of hands-on learning, so that students can better understand course content – and even implement it into their own classroom right away.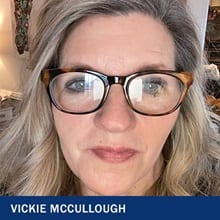 "My biggest contribution was in connecting theory to practice and providing insight into what processes and practices are taking place in our schools," said Vickie McCullough, an adjunct instructor at SNHU who also leads an online charter school. "They can be involved in real classroom simulations through the projects in their courses that can transfer to what they do with students in their everyday world."
And by working through simulations with classmates and an instructor, you can even make sure the strategies you're creating will work.
"Our learners can try out ideas and approaches in the safety of our classroom environment while getting input and feedback from classmates via thoughtful discussions or faculty who work in the field," Hoban said.
Learning How to Teach Online Classes
Ideally, what you should come away from an online teaching program with is "the practical application of knowledge," McCullough said. "Not just a theory, but a theory connected with a practice."
In a curriculum and online teaching program, you should gain skills for both remote and in-person classes, making you even more marketable to employers.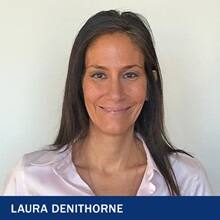 "The skills learners develop in the coursework within the online instruction concentration and certification program are essential in the 21st-century classroom," said Laura Denithorne, an adjunct instructor at SNHU who teaches in both virtual and traditional settings. "Whether you teach in a virtual, hybrid or traditional classroom, the strategies, methods and abilities you develop are invaluable and practical. ... To put it simply, to make a significant impact in today's classrooms, you need the proficiencies and competencies you will gain in this program."
Tanguay said that in an online teaching degree program, you should learn how to:
Transfer existing teaching knowledge into the virtual learning environment
Build on that knowledge by learning online teaching best practices, technology analysis and implementation within lessons, and the actual development of online courses
Develop synchronous (real-time learning with an educator) and asynchronous (students learning on their own) lessons with the technology resources available to you
Take the artifacts created in your program, use them in your current teaching practice and provide evidence of online experience in your professional portfolio
"The most prominent advantages in online instruction classes are the practicality, relevance and overall essential need of the coursework in today's classroom," Denithorne said.
For example, the SMEs at SNHU came away with 3 main topics that can help you develop skills for success in the online classroom: methods, strategies and technology.
A class about methods would teach you how to build lessons within a learning management system (LMS). You would also learn how to both support and engage with your students, so you can keep their attention just as you would in person.
Since you'd already have some of your own teaching strategies under your belt, a course about strategies and theories would help you learn to apply them to your online classroom. This would address the learning needs of the diverse students you teach.
And a class about technology would give you insight into technological resources available, their benefits, and how to use them in both synchronous and asynchronous approaches.
"This focus on online teaching within the MEd program will provide educators a learning opportunity to help them gain the fundamental online teaching knowledge and skills needed to develop and effectively implement the curriculum," Tanguay said. "In short, the program's importance is to support our educators by increasing their efficiency, so they are then able to support our children better."
And when you're able to become more productive in the virtual classroom, you break through the walls that can turn you into a leader in the education space.
"The barriers are the lack of know-how in utilizing best practices and instructional strategies in the online environment, along with the lack of knowledge in online-specific approaches, web tools, and obstacles to avoid and overcome," Denithorne said. "All these understandings are vital in the 21st-century classroom. ... Moreover, traditional, brick-and-mortar classrooms thrive when virtual components are intertwined into the daily agenda."
Is Learning How to Teach Online Worth it?
For sure! Pre-pandemic, classes were already moving toward a virtual environment – and it's not going to stop once the pandemic ends. According to the most recent data from the National Center for Education Statistics (NCES), during the 2017-18 school year, 21% of public schools and 13% of private schools offered at least one course online.
"Though the pandemic has only increased this need, based on where online teaching was progressing beforehand, I do not see the need for online educator development ending once the current pandemic is resolved," Tanguay said.
McCullough agrees.
"We have all certainly viewed over the course of this last year how quickly we have needed to pivot to online learning," she said. "I think that justifies being a part of this program, to not only be prepared but be informed and prepared with best practices and research to be ready when needed to meet the needs of online learners."
Besides, once educators have learned new platforms and techniques, they'll have a toolbox full of ideas to incorporate into their teachings when the pandemic ends.
"(An online teaching degree) prepares students for the future of education," Simmons said. "COVID has not just changed education temporarily, but it will change how our students learn going forward. I believe that future traditional learning environments (face-to-face) will have online aspects that will allow teachers to build learning environments that are ubiquitous learning environments."
Deidre Ashe '18G is a copywriter in higher education. Connect with her on LinkedIn.
Explore more content like this article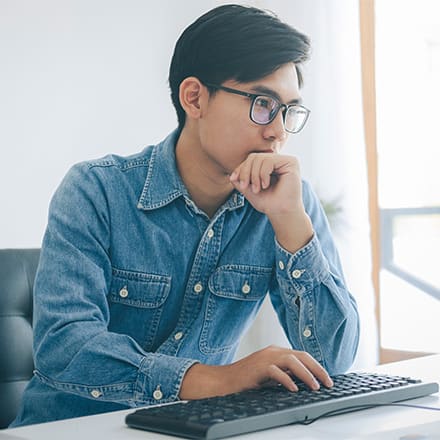 October 15, 2021
Generally taking only two years to complete, an associate degree provides foundational academic knowledge and technical expertise for a variety of career fields without the time and financial investment of a four-year degree.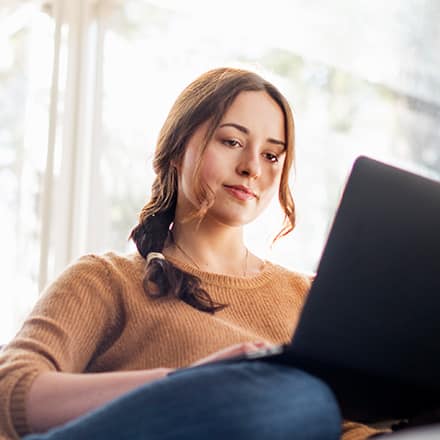 October 13, 2021
Choosing the right MA degree is a matter of your current accomplishments – academic and professional – and your goals for the future. Which MA degree is right for you will depend on your current career and where you want to go from here.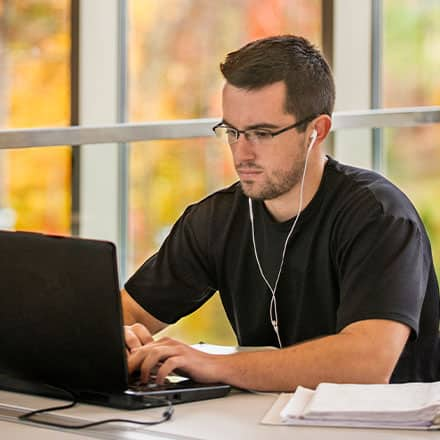 October 12, 2021
There's a clear benefit to getting an associate degree. Workers with an associate degree had median weekly earnings of $862, $132 more than people with a high school diploma alone, according to BLS.