What is a Student Loan and How Does it Work?
A student loan is money you can borrow from the U.S. Department of Education or a private organization to pay for college and repay later with interest.
---
---
There are many long-term benefits to earning your college degree. There are also significant financial implications that you have to consider, such as how you'll pay for college. For many, it can involve student loans.
A student loan is money you borrow from the federal government or a private organization to pay for college expense and repay later with interest. By educating yourself about the different types of college loans and making smart borrowing decisions, you can limit the amount of debt you have once you've earned your degree.
How to Afford College:
The FAFSA Explained
College doesn't have to be out of reach financially. If you're wondering how to pay for college, a few concrete steps can get you on the path to earning your degree.
How to Get a Student Loan
To apply for a federal student loan, the first thing you have to do is complete the Free Application for Federal Student Aid - otherwise known as the FAFSA. States and colleges use the information from the FAFSA to determine your eligibility for financial aid. You will need to submit personal and financial information for yourself or your parent(s) or guardian(s) if you are their dependent. Some of the information you will need includes your:
Bank statements and investment records
Federal income tax returns, W-2 forms and any other records of money earned
Social Security Number (or Alien Registration Number if you are not a U.S. citizen)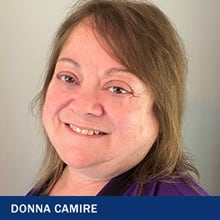 "A student loan is similar to any other loan you would take out, such as a car loan," said Donna Camire, the Global Campus director of Student Financial Services at Southern New Hampshire University (SNHU). "The difference with a student loan and a car loan, is you do not have to start paying back your student loan right away."
Once the amount of money you are qualified to borrow has been determined by your school, financial advisors can tell you how to accept all or part of your loan. Before you can do that you may be required to entrance counseling to ensure you understand the obligations of the loans you are accepting, any other options to pay for college you can consider and how to best manage education expenses.
"Your loan payments are deferred until you graduate or stop attending," said Camire. "At that point you would have a six-month grace period and will work with a loan servicer to start repayment of your loans."
You'll also have to sign what is called a Master Promissory Note, which lays out the precise terms of your loan. You must sign this to acknowledge you're taking out a loan and promise to pay it back once the time comes. It's a document you should keep for your own records.
Types of Student Loans
While many students rely on federal loans to pay for their education, there are several different types of student loans. The differences are essential to understand.
Direct Loans
The U.S. Department of Education (DOE) offers loans directly to students earning their degree. The loans are available to students attending a 4-year college or university as well as "trade, career or technical" schools, according to the DOE website. You may also hear direct loans referred to as Stafford Loans or Direct Stafford Loans. There are two kinds:
Direct Subsidized Loans – Once your school determines how much you can borrow based on your financial need and you are awarded the loan, the DOE pays the interest on the loan while you attend school, as long as you attend college at least half-time, as well as the first 6 months after you leave school.
Direct Unsubsidized Loans – Unsubsidized loans are not based on your financial need, but your school will determine how much you can borrow based on the college's tuition and other costs and any other financial aid you receive. The interest that accumulates on the loan while you attend school is added to the amount you will repay once you leave college.
The main difference between the types of direct loans is the loan payments the DOE makes for subsidized loans available to students who show financial need. You can borrow anywhere from $5,500-$12,500 in subsidized or unsubsidized loans depending on what year you are in school, according to the DOE's Federal Student Aid office. There are also lifetime aggregate limits, which you can learn more about by reading this article from Federal Student Aid. You can track your student loan and grant history through the National Student Loan Data System.
Direct PLUS Loans
A Direct PLUS Loan is available to students pursuing a graduate – or master's – degree or to parents of undergraduate students. They are sometimes referred to as a Parent PLUS Loan or Graduate PLUS Loan depending on who the borrower is.
While a Direct PLUS Loan isn't based on financial need, the DOE will conduct a credit check to ensure you don't have an "adverse credit history." If you do, you may still be able to get a PLUS Loan if you meet additional requirements, including finding an "endorser" who agrees to repay the loan if you can't or by demonstrating that there are extenuating circumstances.
---
---
Private Student Loans vs. Federal Student Loans
Simply put, the U.S. government makes federal student loans and private student loans come from private companies, such as banks or credit unions or other non-governmental organizations. Federal law keeps interest rates fixed. Private loans are generally more expensive and, according to the Federal Student Aid office. Other differences include:
Private loans can have variable interest rates that are sometimes higher or lower than federal loan interest rates based on a number of factors.
Private loans cannot be consolidated with federal Direct Loans. It may be possible to consolidate your federal loans at a private bank. (more on consolidation later.)
Federal loan programs have several payment postponement and repayment options, including some that are connected to your monthly income. Any payment postponement or repayment options for private loans vary by lender.
If you do decide to apply for a loan from a private bank, there are some important questions to ask:
Are there any loan repayment fees?
Is the interest rate fixed or variable? If it's variable, how high can the rate rise?
When do you have to begin repaying the loan and what will the monthly payments be?
What will the total cost of the loan be including interest?
Are there any interest rate reductions or are there deferment options?
Should I Consolidate My Student Loans?
Consolidating your loans means combining more than one loan from multiple lenders so you have one, more convenient monthly payment but there are pros and cons to consolidation, according to the Federal Student Aid office, including:
Consolidating can lower your monthly payment by extending how long you have to repay your loan. But extending the term of your loan will lead to more, smaller payments, which means you end up paying more interest overall.
If you consolidate loans that don't have income-based repayment options with loans that do, you may be able to pay the new, consolidated loan based on your monthly income. But you could lose other benefits like interest rate discounts.
Be Smart About Borrowing
It may seem obvious, but another vital aspect of borrowing money to pay for your college education is making sure you only borrow what you need. While you may qualify for a loan larger than you need to pay for college, you are not required to accept the entire amount. One of your rights as a student loan borrower is to request a reduction to your financial aid offer or even cancel it entirely.
"Like with anything else, know what you are applying for. Review the interest rates, look at the repayment options and timing," said Camire. "If you are looking to take out a private loan, they generally come with a higher interest rate and payment may be required prior to the completion of your degree."
You should also research the potential salary you can expect to make once you graduate and consider that when you're deciding how much money you can afford to borrow. One useful resource to estimate your future loan burden is the Federal Student Aid Repayment Estimator, which can give you personalized information about your loans and how different repayment methods can affect your monthly payments.
Online. On campus. Choose your program from 200+ SNHU degrees that can take you where you want to go.
Joe Cote is a staff writer at Southern New Hampshire University. Follow him on Twitter @JoeCo2323.
Explore more content like this article
It's important to understand some of the basics of an undergraduate program when choosing a degree to pursue, like why or how a Bachelor of Arts may differ from a Bachelor of Science degree. Typically, each undergraduate program falls under one of these two categories.
A master's degree allows you to gain specialized knowledge and can make you more competitive in the job market. Both a Master of Arts (MA) and Master of Science (MS) are graduate degrees that help you gain expertise in your field by providing in-depth learning beyond the bachelor's degree.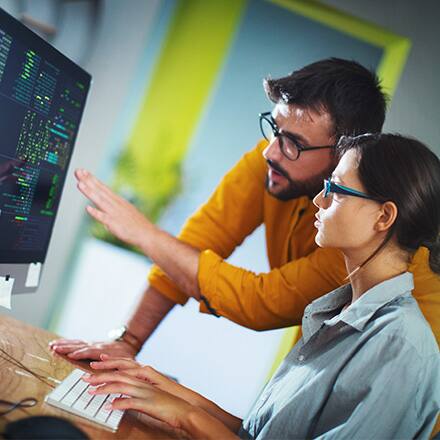 Whether you're just entering the job market or looking to change careers, experiential learning can increase your understanding of an industry, expand your professional network and begin to build a base of experience through internships and real-world projects with professional business partners.
About Southern New Hampshire University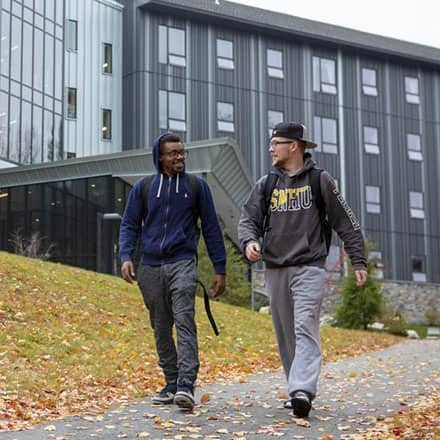 SNHU is a nonprofit, accredited university with a mission to make high-quality education more accessible and affordable for everyone.
Founded in 1932, and online since 1995, we've helped countless students reach their goals with flexible, career-focused programs. Our 300-acre campus in Manchester, NH is home to over 3,000 students, and we serve over 135,000 students online. Visit our about SNHU page to learn more about our mission, accreditations, leadership team, national recognitions and awards.