The Benefits of Promoting the Highest Standards of National Patient Safety Goals

Understanding the numbers
When reviewing job growth and salary information, it's important to remember that actual numbers can vary due to many different factors — like years of experience in the role, industry of employment, geographic location, worker skill and economic conditions. Cited projections do not guarantee actual salary or job growth.
For nursing professionals, there are few things more important than ensuring patient safety and quality healthcare in the workplace. Nurses are dedicated to health promotion, disease prevention and healing to ensure the highest level of care for their patients. However, recent legislation is making quality care more than just a personal objective. There is an increased focus on value in healthcare through measures of patient safety and quality and reimbursement is increasingly performance-based, with outcomes publicly reported online.
Healthcare organizations, nursing professionals and other members of the interdisciplinary team are taking significant steps to improve patient outcomes to meet these increasing standards of care, as noted in national patient safety goals. These goals are constantly updated to reflect ever-evolving best practices to meet the highest standards of patient safety and quality.
Let's take a look at why this has come about and where it will lead.
Improving Patient Outcomes
Since the passing of President Barack Obama's healthcare law, the Patient Protection and Affordable Care Act, the medical field has become a continually evolving landscape, marked by a push toward value-based care. The Centers for Medicare & Medicaid Services (CMS) value-based purchasing program (VBP) includes multiple measures and is based on the National Quality Strategy. While this may seem to be a new initiative to many, the CMS shifts to VBP have been occurring for well over a decade. Healthcare organizations are being held increasingly accountable for the quality of care provided and nurses need to understand how the intersection of quality and finance (through reimbursement) provides value to the clients and communities they serve.
To incentivize efficient utilization of scarce healthcare resources, reimbursement is shifting to bundled payments through Accountable Care Organizations and other innovative structures to promote quality and better coordination of care among providers and healthcare organizations. Meaningful use - using certified electronic health record (EHR) technology - provides a way for insurers and governmental entities, like CMS, to be able to abstract data to measure quality of care provided, services rendered, utilization of resources and complications. Additionally, many health plans are implementing pay for performance (P4P) programs to reward those healthcare providers and organizations providing the highest level of care.
The goal of this shift is to improve patient outcomes, such as the decrease of hospital readmissions, providing a higher level of health and quality of life for patients. Practically, that could look like reimbursement for a joint replacement surgery being tied to a patient's episode of care from hospital admittance through physical therapy during the recovery process, for example. If the patient recovers well and doesn't need return to the hospital, the care team will be recognized and incentivized for the provision of that high standard of care.
National Quality Strategy
The shifting landscape in healthcare has reinforced priorities within the nursing field, creating a stronger focus on goals related to patient quality and safety. To improve the state of healthcare in the U.S., the Joint Commission believes that meeting national patient safety goals is critical. As organizations experience change, nurses are on the frontlines in their implementation. Healthcare facilities need nursing professionals who have the knowledge and skill set to be frontrunners in facilitating these priorities and to assume a major leadership role in the effort to improve patient outcomes and lower risks.
Demand for Qualified Nurses
With the demand for qualified nurses (the Bureau of Labor Statistics projects an average of 193,100 yearly openings until 2023) comes the need for quality education to provide the background for a successful career. While a BSN was at one time essential only for nurses interested in advancing their career through leadership positions, it's now becoming the standard for nurses working in direct care clinical positions in pursuit of higher-quality care.
In line with this shift, the American Association of Colleges of Nursing (AACN) released its Hallmarks of Patient Safety, a list of recommended competencies for baccalaureate curricula to increase quality of care and meet patient safety goals. These important aptitudes are:
Critical thinking.
Healthcare systems and policies.
Communication.
Illness and disease management.
Ethics.
Information and healthcare technologies.
Additionally, the Quality and Safety Education for Nurses (QSEN) Institute funded by Robert Wood Johnson Foundation started a national study to determine the core knowledge, attitudes and skills required by nurses to promote patient safety and quality and has published competencies to be achieved by undergraduate and graduate nursing students.
By strengthening nursing education in these competencies, graduating nurses will be able to more effectively and efficiently navigate the push toward quality care and patient safety in healthcare.
The National Association of Healthcare Quality (NAHQ) is another important thought leader when it comes to professional development for healthcare professionals and nurses employed in leadership or patient safety and quality positions. The organization's Standards of Practice for the Healthcare Quality Professional include objectives such as ensuring that healthcare providers:
Seek certification through a formal program that enhances competencies and emphasizes leadership.
Build excellent communication skills, both written and verbal.
Mentor others to improve quality in healthcare.
See quality as a proactive effort, rather than a reactionary step.
Identify problems at the root.
According to the Bureau of Labor Statistics, jobs for registered nurses are expected to increase by 16% between 2014 and 2024, which is a faster than average rate of growth. Demand for BSN holders is especially high. In a 2013 study, the American Association of Colleges of Nursing found that four to six months after graduation, 89% of BSN graduates were employed in the nursing field. The study showed that numbers for RNs graduating from entry-level master's programs were slightly higher. Four to six months after graduating, 90% were employed.*
A Nurse's Role in Meeting Patient Safety Goals
Nurses are at the forefront of quality care. They're valued healthcare professionals who play a critical role in ensuring the safety of patients and the high quality of care that is provided. When hospitals and other medical organizations look to increase the standards in their healthcare facilities, the nursing professionals are often strategic partners in leading the change.
While every nurse plays a role in meeting patient safety and quality measures, there are specialized roles within this area. New job titles are being developed that focus on this specialization area, such as Patient Safety Manager or Director of Quality Management. Though on-the-job experience is an important part of these roles, education that provides in-depth authentic learning experiences focused on the core competencies required of the patient safety and quality nursing professional provides the nurse with a strong foundation to meet the demands of these unique leadership roles.
Pursue an MSN in Patient Safety and Quality Care
A Master of Nursing Science in Patient Safety & Quality equips nurses working in the field, who already have a BSN, with the skills and knowledge that they need to take a leadership role in their organization.
While Patient Safety and Quality is not the only MSN program, the emphasis allows nursing students to focus on the key tenets that can prepare them for leadership roles in patient safety and quality including: healthcare quality improvement, risk assessment, communication, advocacy and legal issues, strategies that contribute to building a culture of safety and assuring accountability and reliability in care processes. "The patient safety and quality graduate nursing degree is specific for preparing for a role in quality and patient safety. That's the difference," said Sherrie Palmieri, chief nursing administrator and associate dean for program development at the Southern New Hampshire University.
If you're a nurse working in the healthcare field, earning an online MSN in Patient Safety and Quality Care can prepare you for advanced positions in patient safety and quality, taking your career as a dedicated nursing professional to the next level.
Consider Your Nursing Degree Options
The MSN in Patient Safety and Quality Care is one of many options available to you when considering advancing your nursing education through a nursing degree. Wherever you are in your nursing career, an online program can help you to increase the quality of the care you provide to patients.
"Patient safety and quality is infused in all the nursing programs," Palmieri said. "It's a key competency expected of any healthcare professional."
If you're a registered nurse interested in earning a bachelor's degree, an RN to BSN online program is another option. The programs were designed by nursing subject matter experts and feature highly qualified instructors who have extensive experience working in the nursing field. Upon graduation, you should have the knowledge and skills to prepare you to navigate the dynamic landscape of healthcare and advance your career.
Already have a BSN degree? Consider enrolling in an online MSN program. The general degree, the MS in Nursing (MSN) online program, gives you a broad background in the in-depth competencies that you need to fulfill industry standards. It's the perfect choice if you're ready to take your career to the next step whether pursuing an advanced clinical role or leadership position.
If you're interested in earning an MSN but want to focus on a specific specialized track you can choose from several focus areas. In addition to the MSN in Patient Safety and Quality, there are online programs such as an MSN Clinical Nurse Leader and MSN Nurse Educator programs. The Clinical Nurse Leader concentration is based on standards designed by the AACN and prepares you for a career as a leader in your field. Upon completion of the degree, you'll be eligible to sit for the Commission on Nurse Certification's (CNC) CNL exam.
A Nurse Educator MSN program may be the better option if you're interested in passing on your expertise to the next generation of nurses. The advanced degree can prepare you for teaching positions in hospitals, healthcare organizations, universities and community colleges. Without qualified instructors at community colleges, nursing schools, university hospitals and online institutions, qualified nursing students will be turned away, creating a nursing shortage at a time when the demand for these professionals is high.
Even if you don't yet have a bachelor's degree, a master's isn't out of reach. An accelerated online RN to MSN option provides qualified students who are interested in continuing to the MSN track with an opportunity to take two graduate-level courses within the BSN program. This saves significant time, as students will move from RN to BSN to MSN without a break in community.
The Benefits of an Online Degree
While it can be a challenge to go back to school while working full time, online nursing degree programs are designed with an understanding of the demands of working adults. As a student, you'll be able to work on your assignments and participate in online discussions at times that fit into your existing schedule.
The option of pursuing an online degree program can be an especially good fit if you're a nurse working in a rural area and you don't have access to a physical academic institution. You don't need to take time off, uproot your life and move to the city or commute to further your education. You can continue working while receiving a high-quality education remotely through an online nursing degree. Online learning not only allows you to achieve higher education, but also allows you to continue to provide patients in less-populated areas the best possible care, improving their outcomes.
By tailoring the course load and schedule to fit your unique needs, as an online student you are able to eliminate challenges that could stand in the way of your career objectives. You can accomplish your professional and personal goals by completing a degree on your own terms at the time and place of their choosing.
Provide Quality Healthcare with an SNHU Degree
When you pursue an online nursing degree, you'll be in a place to help bring quality care to your workplace. That's true whether you're an RN who wants to earn a bachelor's in nursing through the online RN to BSN program, or you already have a BSN and want to pursue your MSN in Patient Safety and Quality to acquire a leadership position in safety and quality within your organization.
* Job market data from the U.S. Bureau of Labor Statistics Occupational Handbook is intended to provide insight on occupational opportunities and is not to be construed as a guarantee of salary or job title. SNHU cannot guarantee employment.
Explore more content like this article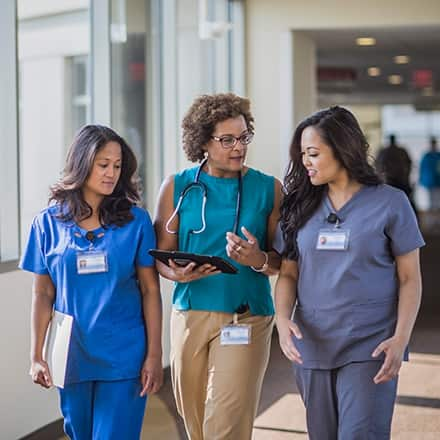 While nursing has always been a respected career, many people don't know that there are different levels of nursing degrees available, and there are several specialty areas to consider with each level. Nurses continuously develop skills, clinical knowledge and expertise throughout their careers.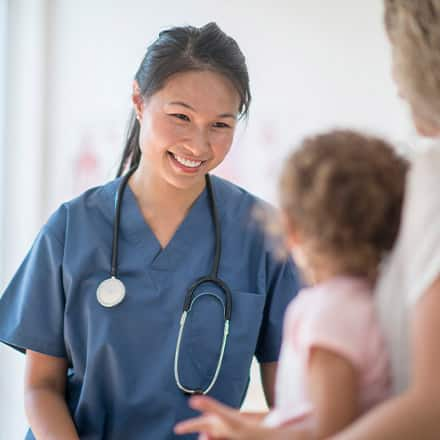 If you want to establish a rewarding nursing career, you're probably wondering what sort of degree you'll need. There are minimum educational requirements to qualify for the nursing licensure exam, and you may decide to gain additional credentials to help you advance in your role.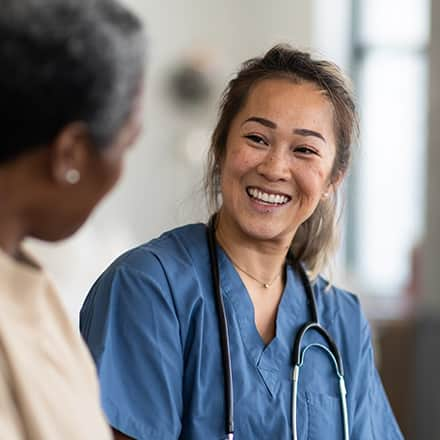 MSN stands for Master of Science in Nursing. This is a graduate degree that provides nurses the opportunity to further specialize in their chosen area of healthcare. The degree can also lead to a new specialization for nurses who are interested in taking their careers in a different direction.
About Southern New Hampshire University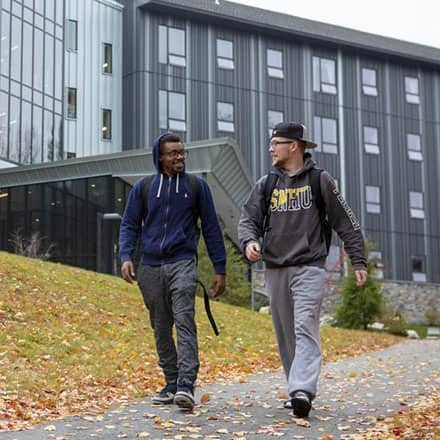 SNHU is a nonprofit, accredited university with a mission to make high-quality education more accessible and affordable for everyone.
Founded in 1932, and online since 1995, we've helped countless students reach their goals with flexible, career-focused programs. Our 300-acre campus in Manchester, NH is home to over 3,000 students, and we serve over 135,000 students online. Visit our about SNHU page to learn more about our mission, accreditations, leadership team, national recognitions and awards.