SNHU Hosts Third Annual Global Summit for Healthcare Professionals

On Oct. 3, Southern New Hampshire University (SNHU) hosted its third annual Global Summit. For health professionals within and outside of the university, the summit provided an opportunity for connection, collaboration and learning.
An interdisciplinary conference, SNHU's Global Summit was designed three years ago with specific intentions. First, to be a free event that's open to the public — not just the SNHU community. Second, to give nurses the ability to earn contact hours for participation. And third, to serve as a space for conversation around a relevant topic in the healthcare community.
A Modern Approach to Global Health
This year's Summit focused on embracing systems-based thinking to improve global health. The event's organizers, mostly SNHU staff and faculty, were determined to ensure it didn't just reach an audience of nurses — but that it felt valuable to healthcare professionals in other disciplines, too.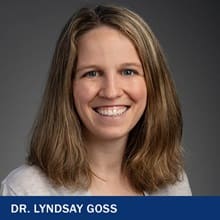 Dr. Lyndsay Goss led the Global Summit planning team, and part of her role was to align the conference's content with what could be approved for nursing contact hours.
"SNHU Nursing is accredited as a provider of nursing continuing professional development (NCPD) by the American Nurses Credentialing Center (ANCC)'s Commission on Accreditation," she said.
An ANCC accreditation is globally recognized. And in 2022, SNHU Nursing was recognized, too: the program was the recipient of ANCC's premier award for serving as an exemplar in the field of NCPD.
In addition to a focus on contact hours, Goss's role also involved selecting topics that would be relevant and useful to those attending. To Goss, centering the presentations on global health was something that was sure to resonate with healthcare professionals.
"Given the conference's interprofessional target audience, it was imperative to highlight how strategies grounded in systems thinking can positively contribute to enhancing global health outcomes," she said.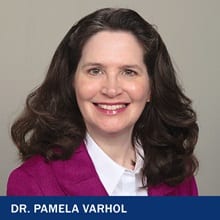 Dr. Pamela Varhol, associate dean of health professions at SNHU, was also on the Global Summit planning committee. She shared Goss's sentiment about the relevance of this year's theme, and hoped it would reach attendees in an applicable way.
"The aim was to empower healthcare leaders," she said. "To help them explore innovative, collaborative solutions that can be used to improve health around the world."
More specifically, the conference dug deeper into embracing systems-based thinking to improve global health. James Noe, a program manager for the American Red Cross' Measles & Rubella Partnership, was a presenter at this year's summit. Noe has seen the ways healthcare can become less effective when professionals operate in silos, and believes in the power of a systems approach. He felt this narrowed focus was a perfect one for Global Summit participants.
"The event provided an excellent opportunity," he said, "for both future and existing healthcare professionals to learn about some of the strategies and programs that are using broader approaches and engaging with multiple partners to achieve lasting impacts."
Noe partnered with Dr. Mary Agócs, director of the Measles & Rubella Initiative at the American Red Cross, to deliver their talk. They honed in on a specific area of global health and systems-based thinking: vaccination in children.
Addressing Barriers to Care and Leveraging AI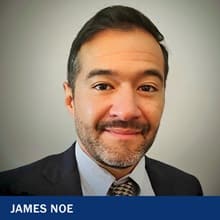 In their presentation, Agócs and Noe outlined an approach for geolocating under-vaccinated children around the world, determining why they're under-vaccinated and implementing interventions to address those barriers. It's called the 5-Point Plan, and it evolved from over 20 years of research and work done by the American Red Cross within the field of global vaccination.
"It aims to address the ongoing challenge of finding those children who are consistently missed by routine immunization systems," Noe said. "Determining why they aren't being vaccinated is critical."
He explained the significance of this work — and its far-reaching impacts — by using measles as an example.
"For over a decade, global vaccination for the first dose of measles-containing vaccine (MCV1) has been stagnant at roughly 85%, with 15% of all children not receiving the required dose," he said. "Eliminating measles can only happen if at least 95% of the population is immune."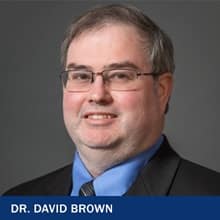 Communities around the globe aren't just facing barriers to vaccination. They're struggling to access valuable health resources, too. Dr. David Brown, public health engagement specialist for the Network of The National Library of Medicine — and adjunct faculty in health science at SNHU — chose to discuss these disparities in his presentation on evidence-based public health.
"Ensuring practitioners can find, use and direct their constituencies to high-quality health information are necessary to improve health outcomes around the world," he said.
Shifting the way healthcare practitioners do their work is something that's also of interest to Dr. Tanya Gamby, director of health and wellness at Human Systems. Gamby's extensive experience as a clinical psychologist influenced her topic of choice for Global Summit: systems approaches to mental health and wellness in a digital age. The "digital age" part is what made her presentation especially relevant. In fact, she argued it could be the key to successful systems-based healthcare approaches.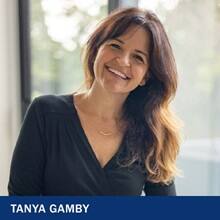 "AI will enable thinking outside of our silos and our training," she said. "It may enable opportunities to think across disciplines and fields in a way that has not been possible in the past."
Gamby acknowledged the elephant in the room: AI will drastically change healthcare. But instead of fearing that change, she shared with participants that facing it head on — and together — is the way to go.
"AI will rapidly change the way that people practice, interpret data and interact with patients," she said. "Thinking across systems about how to prepare for this change will be important for all sectors."
Why You Should Attend Next Year
SNHU's Global Summit will return for its fourth annual event in the fall of 2024. And according to those most closely involved, it's something participants across disciplines can benefit from — students in the health professions and those already working in the field.
"The Global Summit is an opportunity to expand your knowledge around global health and enhance your own professional development," said Goss.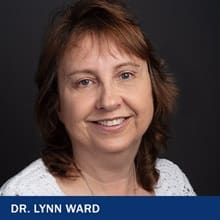 Dr. Lynn Ward, program director of health information management at SNHU, added, "The conference provides the audience with tangible takeaways easily put into practice."
Varhol agreed, and reiterated what, exactly, those tangible takeaways were for some attendees.
"Global Summit participants were able to earn 3.5 contact hours for attending, and network with other healthcare and public health professionals," she said.
In terms of networking, attendees had ample opportunities to connect. Of the nearly 300 folks who enrolled for this year's event, many were from states across the U.S., but some hailed from Nigeria, Zimbabwe, Ethiopia and other countries, too.
And participants weren't the only ones with important takeaways. Global Summit presenters also left with something valuable: optimism about where healthcare is headed next.
Reflecting on his experience as a speaker, Noe said, "Being able to share this information with future health leaders was truly a rewarding experience. I hope the attendees found it equally beneficial."
Brown felt equally optimistic about SNHU's decision to engage with this year's topic.
"Focusing on global health helps position SNHU as an organization dedicated to the health and wellbeing of all individuals," he said.
Interested in learning more, or maybe even attending Global Summit in the future? Check out the recording of this year's event.
Abigail Mark '23G is a writer at Southern New Hampshire University. Connect with her on LinkedIn.
Explore more content like this article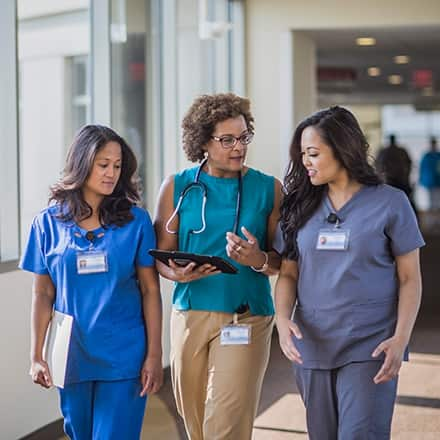 While nursing has always been a respected career, many people don't know that there are different levels of nursing degrees available, and there are several specialty areas to consider with each level. Nurses continuously develop skills, clinical knowledge and expertise throughout their careers.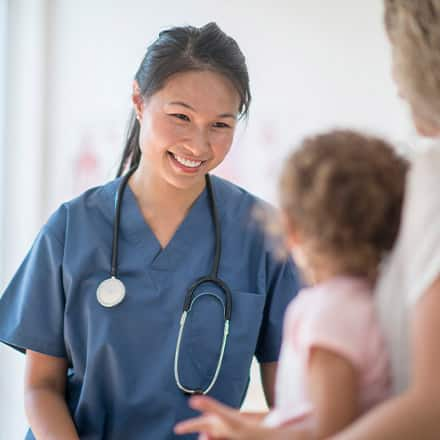 If you want to establish a rewarding nursing career, you're probably wondering what sort of degree you'll need. There are minimum educational requirements to qualify for the nursing licensure exam, and you may decide to gain additional credentials to help you advance in your role.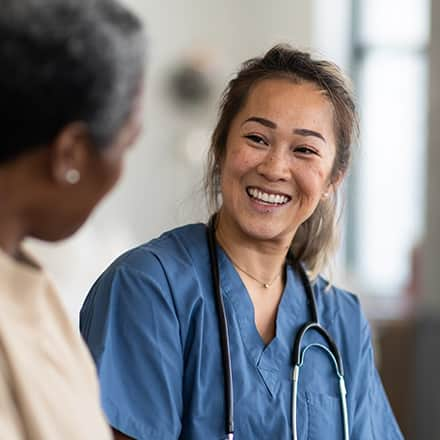 MSN stands for Master of Science in Nursing. This is a graduate degree that provides nurses the opportunity to further specialize in their chosen area of healthcare. The degree can also lead to a new specialization for nurses who are interested in taking their careers in a different direction.
About Southern New Hampshire University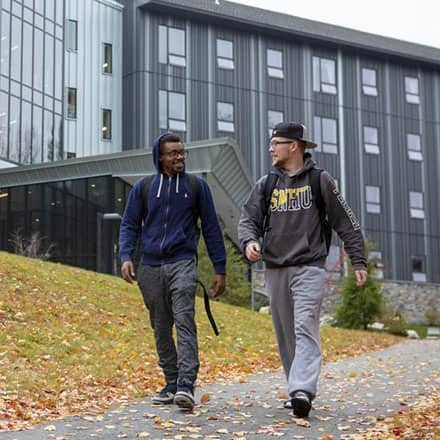 SNHU is a nonprofit, accredited university with a mission to make high-quality education more accessible and affordable for everyone.
Founded in 1932, and online since 1995, we've helped countless students reach their goals with flexible, career-focused programs. Our 300-acre campus in Manchester, NH is home to over 3,000 students, and we serve over 135,000 students online. Visit our about SNHU page to learn more about our mission, accreditations, leadership team, national recognitions and awards.