National Nurses Week: An Open Letter to All Nurses
Dear Nursing Colleagues:
In honor of National Nurses Week 2020, I am writing to you to acknowledge the work you perform every day.
Nursing is a profession requiring knowledge and skills to evaluate the health status of patients, families and communities. During the unprecedented COVID-19 pandemic, we are being challenged to deliver high-quality care under extraordinary circumstances. Unsurprisingly, nurses rise to the occasion and are able to manage the multiple facets of our professional responsibilities with grace and dignity under pressure. We understand that our calm and competent presence will assure our patients that we are making informed decisions about their care needs. Being present with patients and families during the most vulnerable times in their lives is a challenging but highly rewarding experience.
Professional Values
The foundation of our nursing profession is our values. Providing compassion, communication and excellence in our workplace is paramount. Doing the right thing in the face of adversity is a requirement. During the past few weeks, I have been amazed by the stories of nurses who sacrifice their time, energies, and time with loved ones to administer care to those in need during this crisis. Nursing is in a unique place to provide leadership during these turbulent times.
Nursing in History
As we look back in history, nurses have been at the front lines meeting health challenges head on. Think of Florence Nightingale's care of soldiers wounded during the Crimean War, and the nurses taking care of the first HIV/AIDS patients during the 1980s. Our work occurred without the benefits of research and medications to provide relief. In those circumstances, nurses stepped up and did what they were trained to do – heal the sick.
Staying Well
As we continue to find ways to address the healthcare challenges and needs, I want to remind you of the priority need for self-care. More than ever, we need to find ways to recharge and restore our energy to continue our work. Consider taking time to watch a movie, take a walk or read a book. Humor is a wonderful way to release stress, as is dancing and listening to music. Find your outlet to refresh and continue to fully engage at work.
Looking Forward
The American Nurses Association has designated 2020 as the Year of the Nurse. What a fortunate time to publically share that recognition. I am so proud of all of my colleagues who work in practice, education and administration. Each of you has devoted additional resources to navigate the challenges placed before us for our patients, students and healthcare staff. I encourage you to connect with other nurses to acclaim the outstanding work being accomplished quietly in the background every day.
I am proud to be a nurse and to stand by you during the most challenging healthcare crisis we have encountered in a century. Thank you for all you do in the community, senior living centers, provider offices and acute care settings.
As the COVID-19 virus continues to influence our daily lives, I hope you and your family continue to stay safe and well.
We are here for you at SNHU Nursing.
With gratitude,
Peggy Moriarty-Litz
Chief Nursing Administrator/Executive Director Nursing Programs
You can connect with Moriarity-Litz on LinkedIn.
Explore more content like this article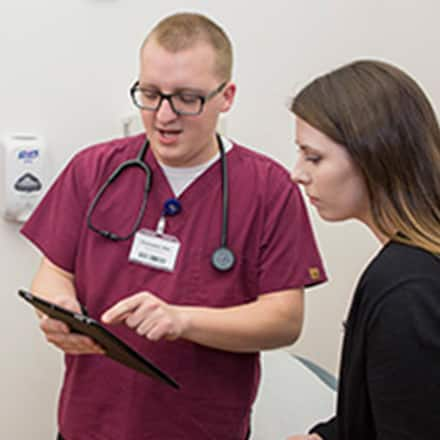 October 14, 2021
So many career paths can leave new and seasoned nurses alike wondering which specialty is right for them. To help, we've compiled a list of the 16 types of nurses employers are looking to hire, including information on salary, growth potential and required nursing degrees.
October 05, 2021
Both the nursing profession and some employers are calling on registered nurses (RNs) to obtain a Bachelor of Science in Nursing (BSN) to improve safety and help prepare for future healthcare challenges.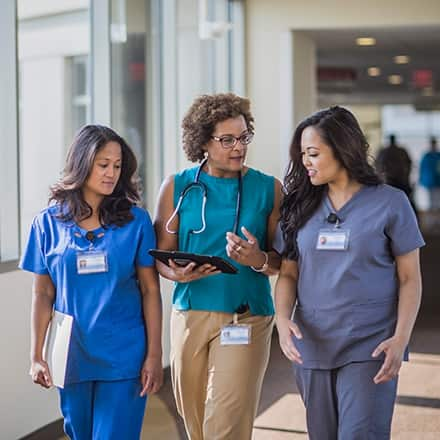 September 30, 2021
While nursing has always been a respected career, many people don't know that there are actually several different levels of nursing degrees and many different specialties available.