What is Quality Improvement in Healthcare?

Understanding the numbers
When reviewing job growth and salary information, it's important to remember that actual numbers can vary due to many different factors — like years of experience in the role, industry of employment, geographic location, worker skill and economic conditions. Cited projections do not guarantee actual salary or job growth.
When healthcare leaders set goals for their organizations, such as preventing patient falls, or a medical system aims to lower opioid use after surgery, they use a process called quality improvement. But what is quality improvement in healthcare really about?
"Quality improvement is the systematic approach that is guided by data to improve the quality and safety of healthcare delivery," said Dr. Debra Sowell, DNP, RN, clinical faculty in graduate nursing programs at Southern New Hampshire University (SNHU). "Quality improvement focuses on care that is safe, timely, effective, efficient, equitable and patient-centered."
Improving healthcare quality and safety is a growing focus for the nursing field and healthcare systems as a whole, as medical institutions aim to achieve efficiency, reduce healthcare costs and ensure high-quality patient outcomes.
Are you passionate about safety and risk management in the healthcare field? Then you may want to explore what quality improvement is all about and what it takes to start a career or advance in this growing field.
What Does Quality Improvement Consist of?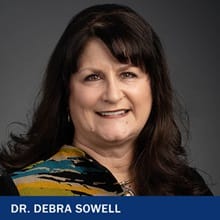 For many years, healthcare quality and safety efforts focused on the individual responsibility of nurses and other medical professionals. Today, quality improvement (QI) makes safety and quality a system priority, said Sowell.
"The 'shame and blame' game that once blamed a person has now shifted the attention to working conditions and complex processes as the foci," Sowell said. "In the recent past, QI followed only the detection of undesirable occurrences. Today, it is understood that human error is inevitable, even among the most conscientious professionals who practice the highest standards of care."
Quality improvement professionals review patient and other medical data and analyze processes used to provide care. Then, using that information, they work to identify areas of improvement and highlight areas of excellence, said Sowell. This work aims to improve patient outcomes, achieve efficiency in the delivery of medical care and reduce healthcare costs.
With advances in technology over the last several years incorporating medical data-informed decision-making, the field of quality improvement in healthcare has grown significantly.
"The impact of technology cannot be understated," said Sowell. "In the recent past, manual audits and long hours were spent scratching and hunting for data. Now, the volume of data at our fingertips can be overwhelming. Healthcare quality professionals work with others in the organization to use data in a meaningful fashion."
How healthcare professionals use the data available for improvement efforts can vary among organizations, resulting in many quality improvement initiatives in healthcare.
What are Examples of Quality Improvement Initiatives in Healthcare?
When healthcare leaders analyze patient data to devise a plan to reduce postoperative infections or use data-driven approaches to shorten the average length of hospital stays, those are examples of quality improvement initiatives, said Sowell.
According to Sowell, other real-world impacts of quality improvement in healthcare include:
Reduced hospital readmissions
Improved care coordination among departments
Decreased medication administration errors
Improved electronic medical record documentation
Reduced medication-related adverse events
Optimized sepsis care
Decreased number of urinary catheter infections
Most examples of quality improvement in healthcare are guided by a framework developed by the Institute of Medicine (IOM), which identifies six primary goals for patient care.
According to the framework, patient care should be:
Safe: Avoiding harm to patients during their medical treatment.
Effective: Providing medical services to patients who could benefit from them and avoiding the use of services that are unlikely to result in better patient outcomes.
Timely: Reducing wait times and delays for appointments and treatment.
Efficient: Avoiding waste of medical equipment, supplies, time and energy.
Equitable: Ensuring quality of care does not vary because of patient characteristics like gender, ethnicity, geography and socioeconomics.
Patient-centered: Respecting individual patient preferences and ensuring that patients are valued and involved in decisions related to their care.
With this framework as a guide, healthcare quality professionals play an essential role in improving patient care outcomes and significantly impact the healthcare industry.
What is the Importance of Quality Improvement in Healthcare?
When healthcare systems focus on quality improvement, they can create significant change within a medical institution, achieving everything from financial savings to, most important, saving patient lives.
A focus on quality improvement in healthcare can also better prepare an institution to handle a large-scale emergency or medical event, as illustrated during the COVID-19 pandemic.
When the pandemic was at its peak, medical systems around the world used quality improvement processes like data analysis to adjust their methods of care, reduce patient deaths and intensive care unit (ICU) stays, keep more hospital beds open and ensure the safety of all patients and staff.
A survey of 225 quality improvement professionals in the United Kingdom, for example, found that quality improvement approaches were widely used throughout the pandemic response, according to a 2021 report in The BMJ. In that survey, 51% of respondents said quality improvement had been important during COVID-19. Another 49% said the role of improvement methods and approaches increased in their organization during the pandemic.
"The importance of healthcare quality and safety has been highlighted in the recent ongoing health issues such as the COVID-19 pandemic as healthcare professionals were challenged to provide excellent, quality care as they protected themselves, patients, families and the community," said Sowell. "The healthcare quality and safety professional remains challenged to learn from these experiences to better prepare for future problem-solving opportunities."
If you want to play a valuable role in the future of patient care and safety, then exploring jobs in healthcare quality improvement could be right for you.
What Jobs are Available in Quality Improvement?
Quality improvement in healthcare is not the job of just one type of healthcare professional. Instead, it takes a combined effort across an entire healthcare institution, said Sowell.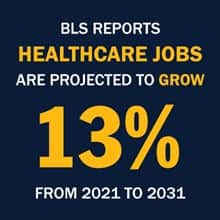 "Healthcare quality improvement is the job of everyone," she said. "Regardless of the role or position in a healthcare organization, everyone should be a quality safety advocate...each discipline has a collaborative role or a seat at the table of safety and quality as each views healthcare delivery through a different lens."
Healthcare quality and safety professionals typically work in acute care facilities, long-term care facilities and free-standing medical clinics. Among the professionals actively involved in quality improvement efforts are nurses, physicians, medical technicians and other medical support staff.
According to the U.S. Bureau of Labor Statistics (BLS), healthcare jobs like these are projected to grow 13% from 2021 to 2031, significantly faster than the national average. And with this growth will come new career opportunities focused on quality improvement.
If you want a job leading an organization's quality improvement efforts, then a specialized role in quality improvement could be right for you.
According to Sowell, job titles for leaders in quality improvement can include:
Director of Quality and Patient Safety
Director of Risk Management
Healthcare Risk Manager
Patient Safety Officer
Performance Improvement Advisor
Quality Improvement Coordinator
These positions play critical roles in the analysis of patient data and the coordination and implementation of quality improvement plans. Because they are leadership positions directly impacting patient care, medical experience and an advanced degree are typically required to get started.
What Degree Do You Need to Work in Quality Improvement?
Quality improvement professionals typically come from a healthcare background, whether as a physician, a registered nurse or another similar role.
An existing bachelor's degree in healthcare may be enough for an entry-level position in quality improvement. But if you want to build a career in healthcare quality, an advanced degree can help you stand out and land a top position, said Sowell.
For registered nurses (RN) with a Bachelor of Science in Nursing (BSN), for example, earning a Master of Science in Nursing (MSN) in Healthcare Quality and Safety is a common path to a quality improvement career. In this kind of degree program, you can learn how to:
Advocate for policies that meet patient needs
Balance quality and cost in healthcare
Build effective communication and collaboration among medical staff
Create health prevention and promotion initiatives
Motivate change that drives improvement in healthcare
Use data to assess risk and identify areas for change
"An MSN in healthcare quality and safety equips the individual with the skills and knowledge to improve the quality of healthcare," said Sowell. "(It) places the healthcare professional apart from others seeking to advance their careers."
In addition to earning a master's degree in healthcare quality and safety, seeking industry-specific certifications can help you stand out when applying for jobs.
The Certified Professional in Healthcare Quality® (CPHQ) certification from the National Association of Healthcare Quality (NAHQ) is one of the best-known certifications in the field. Earning this certification demonstrates that you have knowledge and skills in critical areas, including information management, quality measurement and strategic and operational tasks in patient safety, according to the NAHQ website. To earn this certification, professionals must pass the CPHQ exam.
Earning this or other quality improvement certifications can help you stand out when applying to jobs and ensure you have the skills needed to impact your institution's quality improvement strategies.
"The professional that is certified in quality and safety demonstrates a high level of proficiency that highlights competency in healthcare quality," said Sowell. "Just like a certification in other specialties, obtaining a certification sets the individual apart as a healthcare quality professional."
Improving Patient Safety and Quality of Care
From reducing hospital infection rates to shortening hospital stays, the importance of quality improvement in healthcare is evident.
With a career in healthcare quality improvement, you can significantly impact individual patients and the healthcare system at large.
"Quality improvement is critical to the enhancement of the processes or outcomes of the healthcare being delivered," Sowell said.
A degree can change your life. Find the SNHU nursing program that can best help you meet your goals.
Danielle Gagnon is a freelance writer focused on higher education. Connect with her on LinkedIn.
Explore more content like this article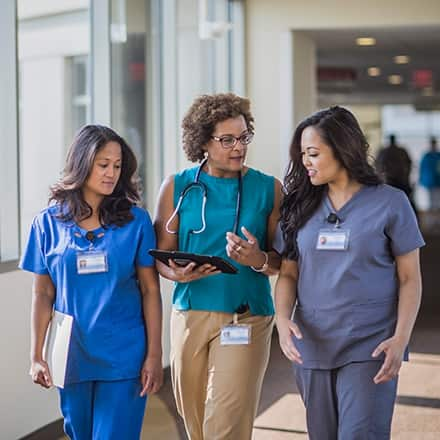 While nursing has always been a respected career, many people don't know that there are different levels of nursing degrees available, and there are several specialty areas to consider with each level. Nurses continuously develop skills, clinical knowledge and expertise throughout their careers.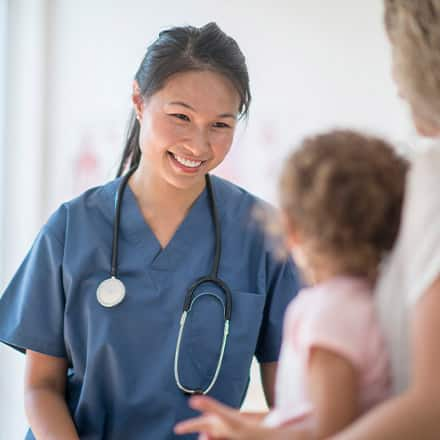 If you want to establish a rewarding nursing career, you're probably wondering what sort of degree you'll need. There are minimum educational requirements to qualify for the nursing licensure exam, and you may decide to gain additional credentials to help you advance in your role.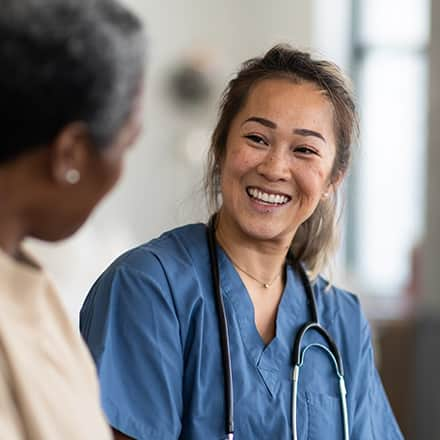 MSN stands for Master of Science in Nursing. This is a graduate degree that provides nurses the opportunity to further specialize in their chosen area of healthcare. The degree can also lead to a new specialization for nurses who are interested in taking their careers in a different direction.
About Southern New Hampshire University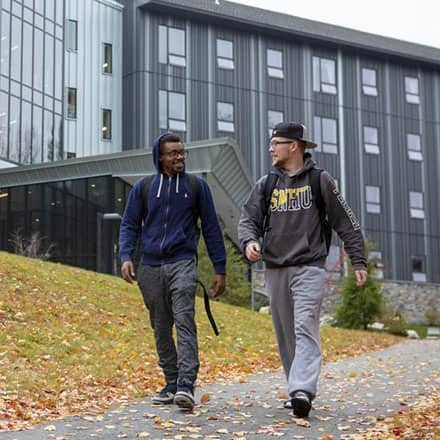 SNHU is a nonprofit, accredited university with a mission to make high-quality education more accessible and affordable for everyone.
Founded in 1932, and online since 1995, we've helped countless students reach their goals with flexible, career-focused programs. Our 300-acre campus in Manchester, NH is home to over 3,000 students, and we serve over 135,000 students online. Visit our about SNHU page to learn more about our mission, accreditations, leadership team, national recognitions and awards.