The Best Online Colleges for Military Meet the Challenges of Transitioning Through Innovative Education and Support
After serving in high-responsibility roles in the military, 600,000 veterans have transitioned into a civilian life of unemployment or underemployment, according to a recent report from the U.S. Bureau of Labor Statistics. This is unacceptable, particularly when well-paying job opportunities abound in critical fields like Information Technology. What many of these former servicemembers are lacking is the education and support to pursue roles in the IT field and other industries. It's imperative for veterans to utilize Post 9/11 GI Bill education benefits in order to fulfill their career goals and take full advantage of their experience in the military.
The challenge for transitioning servicemembers is in finding a university that understands their unique needs as nontraditional students - and is equipped to provide the support military students need to succeed. Those of us in higher education need to clearly identify the needs of military students and provide a supportive environment to enable veterans to transition smoothly and move forward toward strong futures - and in many cases, the online learning environment makes the most sense. The best online colleges for military must not only consider how to best meet this challenge, but also must understand their responsibility to better serve those who have served our nation.
What Transitioning Servicemembers and Veterans Need To Know
Our veterans have critical training and experience to draw on as they pursue higher education. Servicemembers and veterans should be asking these two questions to a potential university: Does your school follow the American Council on Education Military Guide? And will I receive credit for my military training? It's important to know if a university will offer credit for military coursework as well as occupational specialties, and it's essential for former servicemembers to understand the value of their knowledge and experience in an academic and career setting.
It's equally important to maximize credits earned throughout one's academic career. Many veterans and transitioning servicemembers have previously sought a degree and have not yet had the capability to see it through. When seeking the best online colleges for military for degree completion, particularly at the undergraduate level, potential students need to ensure that a school of interest has a transfer-friendly policy to provide maximum credit for prior learning. This is not only a cost-saving measure, but, possibly even more significant in terms of saving valuable time, it allows a graduate to advance toward a graduate degree or new career that much sooner.
In speaking to a prospective university, transitioning servicemembers and veterans should take note of the environment. Are questions responded to by well-versed, military-specific staff, who understand what servicemembers have experienced and what type of support and opportunities will best suit their needs going forward?
Serving Our Military Since 1932
SNHU has an 80-year history of helping active-duty, transitioning and veteran military servicemembers and their families pursue higher education, at home and abroad. As a GI Jobs Military Friendly School® since 2009, we provide tuition savings of up to 30% for active-duty servicemembers and their spouses - and accept up to 90 credits toward undergraduate degrees and give credit for military training.
Every military-affiliated student and spouse working toward an online degree from SNHU partners with a dedicated military advisor with prior military experience - advisors from every branch of the military, who understand what it's like to balance a military career, family and education. They know the ins and outs of everything from getting you into the right classes to ensuring you talk to the right people for military benefits.
"As the AVP of Military Initiatives at Southern New Hampshire University, a private nonprofit university, I've learned how important it is to have dedicated staff made up of former military and military-affiliated individuals who truly have walked the walk and can readily relate to any experience a current servicemember or veteran has gone through," said Gary Soldato, himself a retired U.S. Army LTC. "It's equally important to consider the challenges specific to military spouses, who steadfastly hold down the homefront through multiple moves and deployments."
Ryan O'Rear is finishing up 20-year career in the U.S. Navy, and completing his online BS in Business Administration with a concentration in Organizational Leadership. He investigated a lot of online programs at various schools before choosing SNHU. The feeling O'Rear got from interacting with staff was the key factor in his decision.
"The one part that stood out to me was that the SNHU has a department made up of fellow veterans that are there to assist you and to ensure that you are successful," he said. "The entire staff, from the professors to the librarian, is more than willing to help you out when their assistance is required."
O'Rear also credits his military academic advisor, Melissa Escobar, with providing continual support, staying in contact to ensure that he has everything he needs to succeed.
U.S. Navy veteran Ryan Keith Abarca spent eight years of service on a submarine. Upon separation, he decided to go back to school to earn an online bachelor's in communication. While it wasn't easy to return to school after eight years away, particularly while in the midst of getting married, moving and having a child, the discipline instilled through his military service played a big role as well as the folks he dealt with at SNHU. "I owe it to the wonderful staff that worked with me and took away the stress of transferring into SNHU."
Regardless of where a transitioning servicemember, military spouse or veteran hopes to attend school, it's essential to know what standards a university adheres to in giving credit to military experience and knowledge, how transfer-friendly the university is for prior academic credits and who is there to support and advise military-affiliated students throughout their academic journey.
Putting Education To Work
Higher education, coupled with military experience, can create an unstoppable presence. However, there's a reason why some veterans still find themselves underemployed: the inability to translate military achievements into civilian accomplishments. Here's where a supportive university career center, staffed with military-affiliated advisors, makes a big difference.
Former servicemembers do themselves a tremendous disfavor by not highlighting the outcomes of the work done through each deployment and project. Too often, leadership roles and impressive achievements are downplayed through the use of military jargon not easily translatable in the civilian world. Knowledgeable career center staff at the best online universities for military can help transitioning servicemembers and veterans assimilate and refocus resume language and interviewing skills to maximize education, experience and leadership earned through service to our country - and how veterans' degrees have mightily built on that strong foundation.
"Civilianize' your resume," says Kendra Thomas, U.S. Army veteran and a business development specialist for SNHU Career. "You'll need to translate your military language into business terms. Highlight your leadership and training experience - your resume needs to be a sharp image of your greatest attributes, highlighting relevant experience and achievements for the job you're applying for."
As a military veteran herself, and a current military spouse, Thomas and other military career advisors have walked the same path as SNHU's military servicemembers and their spouses and understand the lingo, the experiences and the aspirations of military students. The team empowers transitioning servicemembers and veterans to make the most of their time served with relation to their education and career aspirations, focusing on fields and career paths best suited to their unique and highly desirable skill sets.
Strong Prospects in the IT Field
Information technology careers top the hot jobs lists for veterans, with solid growth prospects throughout the coming decade - and 2015 is the second year that IT has topped the list. According to G.I. Jobs, careers as IT specialists are well suited to former military - and with a 17% growth projected through 2022, the prospects are among the best out there. Salaries have also increased over the past year, with a median salary of $69,900 reported by G.I. Jobs in 2014 to $77,000 in 2015.
SNHU has both a Bachelor of Arts and Bachelor of Science in Information Technology program, with 5 concentrations available in the BS program. At the graduate level, the MS in Information Technology offers eight diverse concentrations, from information security to database design and software application development.
The MBA Route To Success
Servicemembers and veterans with a desire to earn an advanced degree that offers the flexibility to move across industries, locations or departments will find what they're looking for in SNHU's MBA programs. Today's business environment requires professionals to rapidly adapt to change, strategically assess resource constraints and provide solutions to complex problems - and those challenges evolve each day. G.I. Jobs' 2015 hot jobs list includes business administration as a sought-after role in the corporate world.
SNHU's Master of Business Administration program offerings are also continually evolving. The university continuously captures cutting-edge knowledge and expertise from subject matter experts and faculty, ensuring that graduates are well prepared to step into critical roles in diverse industries worldwide.
While a bachelor's degree may afford a junior executive or management trainee role for a veteran, an MBA offers an opportunity to advance to senior levels and a corner office. MBA graduates are able to help reshape organizations, create sustainability in small business and take their rightful place in today's burgeoning markets as an up-and-coming entrepreneur or business leader.
An MBA is the most sought-after standard of graduate-level degree employers look for today, and MBA programs are a natural fit for servicemembers, who readily inhabit the core leadership qualities that are critical for success. Employees with a master's degree also earn 20% more on average than those with only a bachelor's degree - and according to the U.S. Bureau of Labor Statistics, almost 80% more than those with no degree at all. They are also significantly less likely to be unemployed.
Veterans must recognize the value in pursuing their passions while strengthening business skills and knowledge. They'll find the answer in diverse MBA concentrations that allow them to build on prior military experience, such as justice studies, information technology management, accounting, operations and supply chain management. By focusing specific subjects of interest and career intent, the pursuit of higher education then holds significant aspirational relevance.
Recognizing the value in pursuing the passion held most dear while strengthening business acumen, SNHU has 20 career-oriented MBA concentrations to choose from. These various course combinations enable the student to focus core skills on specific subjects of interest and career intent, including an MBA in Accounting, Entrepreneurship, Operations and Supply Chain Management and Information Technology Management, to name but a few. SNHU has also partnered with the prestigious Berklee School of Music to offer an MBA in Music Business.
SNHU's academic heritage is strong - particularly in leading adult learners to success. The university has been offering MBA programs for more than 40 years, producing thousands of successful graduates. Online students are able to take advantage of some of the most affordable MBA programs in the nation, and SNHU is especially proud to hold its tuition rates now for the fourth consecutive year through June 2016.
There is no GMAT or GRE requirement to apply for admission into the MBA program. Best of all, MBA students have the opportunity to seek tips and career opportunities from SNHU's nationwide network, including thousands of successful alumni within organizations such as Liberty Mutual Insurance, Fidelity Investments, the United States Departments of Defense and Armed Services, State Street Corporation, IBM, AT & T, General Dynamics, Verizon, United Healthcare, Boston Scientific, Oracle, Pfizer and many more.
The beauty of SNHU's MBA program is that students are able to put new skills and knowledge to immediate use within the workplace and bring business challenges back into the classroom and develop them as part of their graduate studies. Graduates are able to help reshape organizations, create sustainability in small business and take their rightful place in today's burgeoning markets as an up-and-coming entrepreneur or business leader.
In researching MBA programs at the best online colleges for military, prospective students should consider application requirements, tuition costs, flexible access (campus or online program), accreditation, support, time to degree completion, the academic heritage of the universities of interest and their national networks of employers and alumni. While the latter may not seem important at the start of an MBA program, the career access a university's network will offer veterans should be a key factor in choosing a school.
For Eric Laettner, pursuing an online MS in Operations and an MBA with SNHU helped him achieve his goals of advancing his education career with providing him with challenging and rewarding programs of study. "I have been serving in the military for over 23 years and although it has been a wonderful experience, I will be transitioning to the civilian workforce in the next few years," said Laettner. "I am always trying to better myself both professionally and personally and I knew that I wanted to continue with my education, which would help me do both."
His education is allowing Laettner to be better prepared for the future and he feels it's also made him more marketable in the military as well as the civilian sectors. "I feel that SNHU provided me with a quality and affordable education that I can be proud of," he said. "I am looking forward to the future and the roads to which my newfound educations takes me."
Support Leads To Success for Veterans
Whether a transitioning servicemember wants to earn a bachelor's degree or an advanced graduate degree, the best online colleges for military understand that there is no one-size-fits-all experience for veterans. Success hinges on an innovative approach from military-friendly universities, such as SNHU, in embracing military experience, along with personalized support from former military and military-affiliated professionals in higher education who have one focus: seeing transitioning servicemembers and veterans succeed.
"Veterans have given so much of their lives in service to our country. As leaders in higher education, we must consider it a privilege to provide affordable access to servicemembers into high-quality academic programs," said Soldato. "The best futures are possible for those who prepare best for them."
With more than 200 online degree programs, dedicated admission, academic and career advisors and a valued history of educating military servicemembers - present and former - SNHU stands ready to help veterans see themselves succeed in civilian life.
Pamme Boutselis is a writer and content director in higher education. Follow her on Twitter @pammeb or connect on LinkedIn.
Explore more content like this article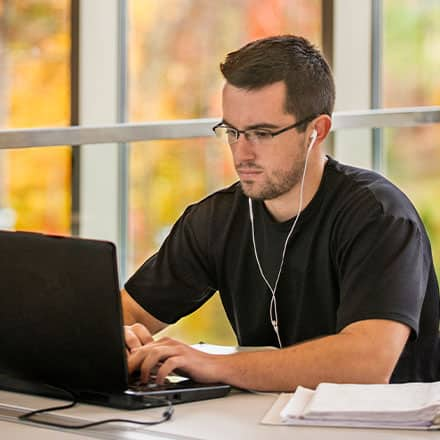 October 22, 2021
There's a clear benefit to getting an associate degree. Workers with an associate degree had median weekly earnings of $862, $132 more than people with a high school diploma alone, according to BLS.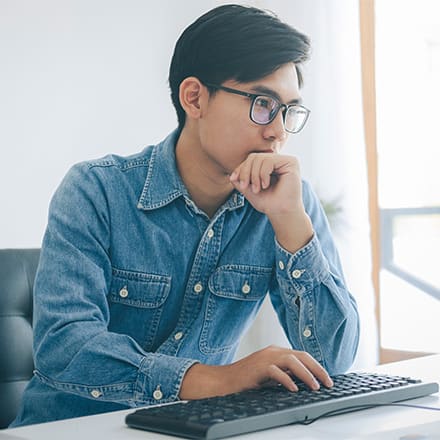 October 15, 2021
Generally taking only two years to complete, an associate degree provides foundational academic knowledge and technical expertise for a variety of career fields without the time and financial investment of a four-year degree.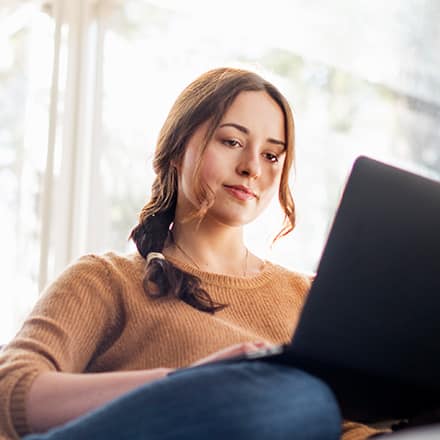 October 13, 2021
Choosing the right MA degree is a matter of your current accomplishments – academic and professional – and your goals for the future. Which MA degree is right for you will depend on your current career and where you want to go from here.