30th Military Spouse Awarded Full-Tuition Scholarship to Finish Degree
When it comes to helping others, Tevera Holcomb Hesslink has passion and determination – she seldom puts herself first.
As a longtime military spouse, Holcomb Hesslink has experienced many sacrifices. With her husband's consistent deployments twice a year, many of her goals, including her education, have had to take a back seat. With his retirement from the U.S. Navy now on the horizon, Holcomb Hesslink's looking toward the road ahead and is ready to bring her aspirations to the forefront.
As an educator, caregiver and mother, Holcomb Hesslink believes that education is an inspiration.
"For me, it's about helping others, but also inspiring them to live their best life, and there is no better way than to strive to do so yourself," Holcomb Hesslink said.
On Friday evening, Holcomb Hesslink was awarded a full-tuition scholarship to Southern New Hampshire University (SNHU), where she'll have an opportunity to finish her bachelor's degree. The scholarship was presented at an SNHU-sponsored virtual event for military spouses in the state of Washington, in partnership with Operation Homefront.
Recognizing Military Spouses at Homefront Celebration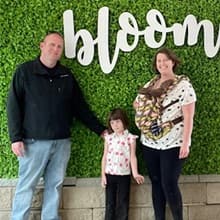 Operation Homefront, a national nonprofit organization whose mission is to build strong, stable and secure military families, and Southern New Hampshire University (SNHU) partner several times a year to celebrate and honor military spouses across the country with Homefront Celebrations.
"Our Homefront Celebrations provide military spouses, who may be far from family and new to a community, with a chance to be celebrated and connect with other spouses in their area," said Kelli Fagan, Operation Homefront senior director serving Washington.
Both organizations recognize the challenges that many military spouses face, particularly with regard to achieving flexible access to higher education. To date, SNHU has awarded full-tuition scholarships to 30 military spouses at Homefront Celebrations.
"Military spouses don't lack the grit or determination that it takes to complete their degree program, oftentimes they just need an opportunity," said Victoria White, a regional manager of military initiatives at SNHU. "This scholarship provides that opportunity to enhance their capabilities."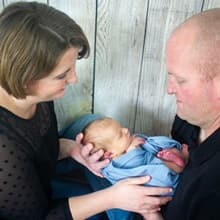 Despite having had to start and stop her education throughout the years, newfound challenges with COVID-19, a daughter off to kindergarten and a newborn, Holcomb Hesslink believed now was the perfect time for her to head back to school. But still, she was concerned about the cost and finding the flexibility that would allow her to earn her degree within the constraints of her family's needs.
"This scholarship was the missing piece to the puzzle and, honestly, a huge answer to my prayers," said Holcomb Hesslink.
With the countless moves and transitions military families experience, it is essential for spouses to have an education that can follow them wherever military life takes them. "An education is constant and can be transformative in providing opportunities for advancement," said White.
Holcomb Hesslink has always given back to her community, but with a degree, she believes she can do much more and is reminded of all the possibilities that remain ahead. "Military life has been an enlightening journey, but a degree would allow me to be so much more effective and influential," she said. "When knowledge is shared, it helps build bridges and provides support for those entrusted in our care."
Achieving Her Goals Through Education
Currently a para-educator for a local school in her community and a crisis prevention intervention trainer, Holcomb Hesslink plans to finish her bachelor's degree in sport management and eventually achieve her goal of attaining a master's in special education.
Her motivation for her master's in special education goes far beyond the classroom and her current profession. It began as a foster parent.
"My drive to further my education in the field of special education was honestly inspired by fostering youth with severe behavior rehabilitation needs and my certification as a crisis interventionist," Holcomb Hesslink said. "Fostering was definitely an eye-opening experience that reminded me that we never stop learning and need as many tools as possible."
For Holcomb Hesslink, it's about following one's passion. But, she said, "In the grand theme of military life, having not only an A, B, C and D plan, but also F and G…it's about living and loving outside the one-dimensional mold that is initially presented to military spouses."
Serving as a Military Spouse
Having been a military spouse for over 17 years, Holcomb Hesslink has learned the value of the military community. She has been able to find support through different organizations and continuing to find ways to give back.
Holcomb Hesslink volunteers with Operation Homefront's Veteran Caregiver Support program, is a part of Compass, a spouse mentoring group and serves as the ombudsman for the USS Kentucky. Her husband, John, serves as the Weapons Department's senior enlisted advisor and Fire Control Division's leading chief petty officer.
"Military life can be quite humbling. It causes us to dig down deep and constantly reminds me to keep life in perspective," said Holcomb Hesslink. "It is truly one's own personal journey that defines military life and is no one tangible thing. It is not service above self, but the journey that shapes who we become."
Ready to Lead By Example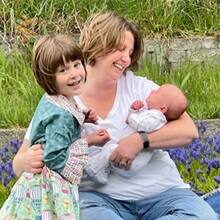 While Holcomb Hesslink's educational journey has been a longer path than she had anticipated, she said it's allowed her time to realize her true desires in her professional and personal goals. Through her many sacrifices and years as a military spouse, she has gained clarity and guidance. Still, she is ready for higher education to take her down the avenues she needs to succeed.
Holcomb Hesslink is now on track to be a first-generation college graduate; she said she's proud to set a different example for her children, Juline and Joel, as her own parents did not have the advantage of higher education. Her husband is ready to support her journey every step of the way. Most importantly, she's ready.
"Military spouses are the backbone of our families and support our service members, the military, and our country through numerous deployments," Holcomb Hesslink said. "By completing our degree plans, we set a higher standard, improve our status, and are better able to be an example and light to others."
Alexa Gustavsen '21 is a writer at Southern New Hampshire University. Connect with her on LinkedIn.
Explore more content like this article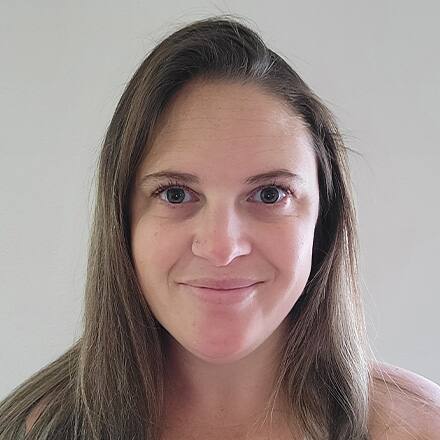 September 24, 2021
As a long-time military spouse with three children, Heather Poss has had little time to focus on herself and her aspirations. But, as her children get older and her family has been able to settle in Hawaii, she is ready to put her goals at the forefront.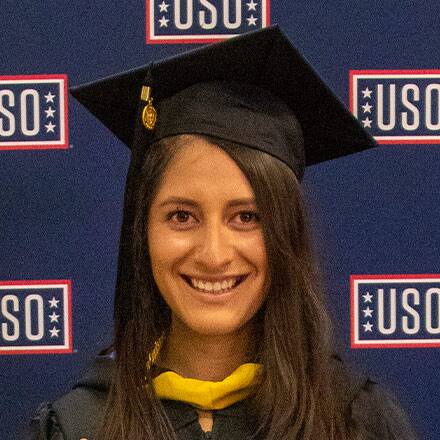 July 27, 2021
In Fort Shafter, Hawaii, Staff Sergeant Diana Tafoya Sanchez took her final steps toward her undergraduate degree. Working toward a bachelor's in business administration at SNHU while serving in the U.S. Army she celebrated her hard-earned success with a special diploma delivery.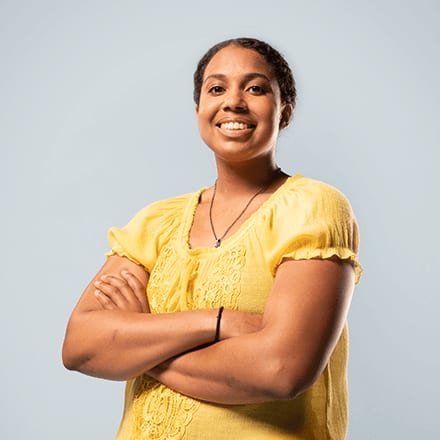 July 19, 2021
Even before she enlisted in the military, Bethanie Thomas knew she wanted to earn her degree. She even knew which field she wanted to study. The only thing missing was the right school.