Earn an Online Sports Management Degree
$320/credit (120 total credits)
Transfer up to 90 credits
No application fee or SAT/ACT scores
Accredited by ACBSP
Gain real-world, hands-on experience
Accelerated BS-to-MS Pathway option
Online Sports Management Degree Program Overview
Turn a passion for sports into a career with a Bachelor of Science (BS) in Sport Management degree online. Our innovative bachelor's degree program has been preparing students for careers in sports for more than 25 years.
The sports industry continues to evolve. SNHU's online sports management degree can help you evolve with it. You'll take a mix of business, liberal arts and sports management courses and gain valuable field experience to help you get in the game.
With a sports management degree, you'll gain key industry knowledge that will prepare you to handle the demands of a career in sports. Your degree will culminate in the opportunity for hands-on, real-world experiences. With the support of SNHU faculty, academic advising and career services, you'll be able to explore opportunities for internships or experiential learning, applying your sport management skills gained from your coursework to authentic industry challenges and opportunities.
Learn how to:
Make strategic decisions to help a sport business achieve its mission
Build relationships between areas of sports business
Apply sport management principles in an international context
Understand the role of social responsibility in sports business
Analyze social, cultural and political influences on sport businesses
Use coursework to solve real-world problems
Your sports management courses are designed by professionals working in the field. As a result, courses offer cutting-edge learning resources to help prepare you for success in this growing industry.
Accelerated Bachelor's-to-Master's Pathway Option: Earning a master's degree can set you apart in a competitive field and prepare you for top sports jobs. Our accelerated BS-to-MS pathway can help you earn your degree faster.
The accelerated degree program lets you:
Save money: Take up to 4 graduate-level courses (12 credits) during your bachelor's program at the online undergraduate tuition rate.
Save time: Apply your graduate credits to your master's in sports management to complete your program in as fast as one year.
Interested in the BS-to-MS pathway? Talk with your academic advisor to make sure you meet all the academic requirements.
Career Outlook
According to PricewaterhouseCoopers (PwC), the sports market is projected to generate $83.1 billion in 2023 in the United States alone.1
A rebound from the pandemic, this growth has been fueled by improvements in technology, a focus on marketing and the evolution of sport itself. For example, by the end of 2022, esports is expected to generate nearly $1.38 billion in revenues globally.²
With an online bachelor's degree from Southern New Hampshire University, you'll get the business skills and sports knowledge you need to drive success for a growing sports organization.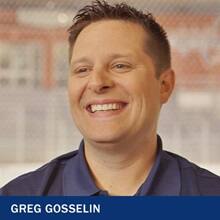 "When I first graduated with my undergraduate degree in general business, I wasn't really satisfied so I went back and got my degree in sport management," said Greg Gosselin '11, senior director of membership service and retention for the Washington Capitals hockey team. "I came (back to school) to change my career and now I work for a professional hockey team."
With an online sports management degree, you'll gain key business skills and get important insight into the economics of sport.
After earning your degree, you'll be positioned for rewarding sports jobs, from facilities management and event coordination to player benefits, communications and marketing.
There are many career options with a sports management degree online, including:
Athletic director: Lead scholastic, college or professional athletic programs and manage sports schedules and athletic services.
Facilities manager: Direct grounds and maintenance crews to maintain sports facility safety and appearance.
Guest relations specialist: Work with guests at sporting events to solve problems, address complaints and create a positive customer experience.
Marketing assistant: Promote a sports organization and sports events through social media, advertising and other means.
Promotions manager: Lead advertising programs, sales, special events and contests to increase revenue.
Media relations assistant: Create and maintain the reputation of a sports organization. Coordinate and assist with media coverage.
Sales manager: Lead an organization's sales team, setting sales goals and analyzing performance.
Special events coordinator: Plan and manage operations of special events for sports organizations.
Sports information director: Provide statistics, player details and other information about a sports organization to the media.
Tournament director: Coordinate sports tournaments at the scholastic, college and professional level.
Job growth and earning potential will depend on the career you seek with your degree.
For example, event planning jobs earned a median annual salary of $49,470 in 2021 and are projected to grow 18% through 2030.3 Advertising, marketing and promotions managers - important members of any sports organization - earned a median annual salary of $133,380 in 2021.3 Marketing jobs are expected to grow 10% through 2030.3
Your level of education may also affect your earning potential and career growth.
"The sport industry is very competitive and most entry-level openings will have a lot of applications. A degree in the field allows a student's resume to demonstrate that they have a skill-set based in the business of sport operations that will serve them well in the workplace," said Michael Newhouse-Bailey, an associate dean of business at SNHU.
While a bachelor's degree is enough to start most sports management jobs, some leadership roles will require a master's degree.
A master's in sports management can give you the skills and real-world experience you need to advance your career. The BS-to-MS pathway makes continuing your education a seamless process.
Other sports management degree options are also available. Our online business degree and online MBA both offer concentrations in sports management. These degrees provide a strong foundation of business and leadership knowledge you can use in a sports career.
Start Your Journey Toward an Online Sport Management Degree
Why SNHU for Your Online Sports Management Degree
Flexible
With no set class meeting times, you can learn on your schedule and access online course materials 24/7.
Affordable
Take advantage of some of the lowest online tuition rates in the nation, plus financial aid for those who qualify. We also make it easy to transfer to SNHU by accepting up to 90 credits from your previous institution.
Respected
Founded in 1932, Southern New Hampshire University is a private, nonprofit institution with over 100,000 graduates across the country. SNHU is accredited by the New England Commission of Higher Education (NECHE), which advocates for institutional improvement and public assurance of quality.
Recently, Southern New Hampshire University has been nationally recognized for leading the way toward more innovative, affordable and achievable education:
"Most Innovative" regional university honors from U.S. News & World Report each year since 2015
A $1 million grant from Google.org to explore soft skills assessments for high-need youth
Recognition as a 2017 Digital Learning Innovator by the Online Learning Consortium
Network
As a Southern New Hampshire University student, you'll have access to a powerful network of more than 200,000 peers, alumni and staff that can help support you long after graduation. Our instructors offer relevant, real-world expertise to help you understand and navigate your industry. Plus, with our growing, nationwide alumni network, you'll have the potential to tap into a number of internship and career opportunities.
96.5% of students would recommend SNHU.4 Discover why SNHU may be right for you.
Part of our mission to expand access to quality higher education means removing the barriers that may stand between you and your degree. That's why you can apply at any time and get a decision within days of submitting all required materials.
Acceptance decisions are made on a rolling basis throughout the year for our 6 (8-week) undergraduate terms.
Simply contact an admission counselor, who can help you explore financial options, answer all your questions and walk you through the application process. Start by:
Test scores are not required as part of your application.
Courses & Curriculum
With a sport management degree from SNHU, you'll have access to up-to-date industry knowledge taught by faculty with years of sports management experience.
The BS in Sport Management gives students a fundamental knowledge in sport management. At the same time, the flexible curriculum allows students to tailor their degree toward their career interests by their choice of hands-on and in-field experiential opportunities.
"A large percentage of our faculty members currently work in the sports industry and share real world experience directly with our learners," said Michael Newhouse-Bailey, an associate dean of business at SNHU.
With an online sport management degree, you'll explore a broad range of industry topics, including:
Sport marketing
Ethics and social responsibility
Global sports business
General business education courses provide a strong foundation of economics, statistics, finance and more. These areas of study will serve you well in a sports management career — as will your business core coursework, which covers core fundamentals of business.
You'll also get a chance to put new skills in sport management into action with various outlets for hands-on experience within the program. A practicum allows students to partner with external organizations on real-world business projects, where previous experiences have included event development, marketing and sales. Students also have the option to complete either an internship, an experiential learning course or both, allowing you to gain real-world experiences in a way that best suits your life and schedule.
With 18 free elective credits available, you'll also be able to dig deeper into sports and business topics that interest you. Courses in marketing, data analysis or finance can give you specialized experience and help you stand out in a highly competitive field.
Finding success in the sports industry also requires a number of career skills. An online sport management degree can help you develop these sought after skills, including:
Communication:

Effectively share ideas within a sports organization, department or team.

Collaboration: Build and maintain valuable partnerships.
Analysis: Gather and review data to make strategic decisions.
Problem solving: Connect classroom learning and practical experience to solve real-world problems.
You'll get a chance to put these career skills into action when you finish your online sports management degree with an internship. This hands-on experience offers key on-the-job training that can help you reach your goals.
"For the sports management program, in particular, making personal connections in your desired area of the field and having relevant prior experience can make all the difference," said Megan Bickford, an SNHU internship administrator.
By working closely with advisors and career mentors, you'll learn to apply knowledge from your coursework to real-world scenarios.
Daniel Comstock '20 said his internship was a key part of his sports management learning and helped him land a full-time job offer before graduation.
"There's something to learn every single day – whether it's from an athlete, whether it's from a fellow employee, whether it's from continuing education that you're reading – that you can apply to your day-to-day life," Comstock said.
As an online sport management student, you'll also have a broad range of virtual learning opportunities. A partnership with our esports program through our online practicum course, for example, gives sports management students the opportunity to experience this growing field.
Curriculum Requirements & Resources
Business core: Business programs require learners to complete the business core program, which includes a variety of business-specific courses. This program focuses on 10 core competencies to prepare you for success wherever you go.
General education courses: All bachelor's students are required to take general education classes, if not obtained in prior coursework. Through these foundation, exploration and integration courses, students learn to think critically, creatively and collaboratively, giving you the edge employers are looking for.
Technology resources: We provide cloud-based virtual environments in some courses to give you access to the technology you need for your degree – and your career. Learn more about our virtual environments.
Earn math credits for what you already know: Save time and tuition with our Pathways to Math Success assessments. Depending on your scores, you could earn up to 12 math credits – the equivalent of 4 courses – toward your degree for less than $50 per assessment.
About Experiential Learning
SNHU's BS in Sport Management was designed for the busy professional who still needs the essential, hands-on learning they need to be competitive in the field. The BS in Sport Management program offers you the opportunity to take an experiential-learning course or an in-field internship of your choosing under the guidance of SNHU faculty and career services.
Experiential learning allows you to customize your own experience for course credit that could involve working with industry partners to organize and facilitate events, design media and marketing campaigns or analyze data to inform operational decision-making.
Internships can be from any number or type of sporting organization, whether it be collegiate or professional, local, recreational or in event planning, media and marketing. Whatever you choose, SNHU staff is there to support you every step of the way.
List of Courses
Courses May Include
BS in Sport Management
SPT 111
Introduction to Sport Management
This introductory course emphasizes the management principles related to the business of sports. It includes personnel, programs, marketing, media, financial management and an overview of career possibilities in this growing field.
SPT 208
Sport Marketing
Students study current sports marketing problems and apply marketing techniques to develop an effective sports marketing plan. Writing Intensive Course.
SPT 333
Sport, Society, and Ethics
This course examines the major issues and controversies of sport in society. Students will develop an appreciation of the ways sport in society contributes to analyzing and understanding human behavior in sports contexts; and a basic understanding of the theories and principles related to socio-cultural issues and ethics and morality in the sport industry.
SPT 340
Practicum in Sport Management
This seminar combined with field experience will provide an opportunity to apply theories, concepts, and terminology into a practical experience in the field of sport management. Specifically, this experience will provide the student with a mentor and colleagues to learn about management, leadership, decision making, communication, customer service, and to develop as a future professional in the field. Students are required to complete satisfactory work under the direct supervision of a qualified professional and attend scheduled practicum seminars.
SPT 461
Seminar in Sport Management (Capstone)
This course serves as the capstone course for the sport management major and concentration. Students will apply the knowledge and skills obtained from courses in order to solve problems that a sport manager is likely to encounter. Instructor permission required.
SPT 465
Global Sport Business
This course develops a basic theoretical and applied understanding of international business principles as applied to the global sport industry. Several key areas of international business, as they relate to sport business, are explored including the scale, scope and organization of global sport, globalization, internationalization, cultural aspects, international marketing, financial/political/economic risk, human rights, ethical dimensions, role of media, technology/products, professional sport leagues and governance. The course will be delivered from an entrepreneurial and business development perspective encouraging students to think and act strategically when considering sport business in a global context. Class discussions and exercises will focus on assisting the student in establishing a conceptual and applied understanding of these major content areas using relevant text, multi-media. The outcomes will be to develop the skills necessary to function as a professional manager in the international sport business market place. In addition, the student will be exposed to a team working environment in order to foster authentic management interaction skills.
SPT 565
Internationalization of Sport Business
The Internationalization of Sport Business course will help to prepare the sport business manager for the exciting world of global sports. The course is designed to thoroughly introduce the graduate student to the many facets of conducting sport business in the international marketplace. By using real life international sport business examples, students will garner a deeper understanding of the various complexities associated with conducting sport business in an international context. Some of the key areas include culture, international marketing, financial/political/economic risk, ethical dimensions, role of media, technology/products, professional sport leagues and governance.
BUS 496
Advanced Experiential Learning for Business
In this course, students will utilize previously learned theories and concepts in an experiential learning environment. Students will apply learning from their program to an authentic industry challenge. Students will determine when and how to use appropriate technology to meet specific industry needs or challenges. Students will communicate how their career goals align to the skills learned in their program.
SPT 491
Sport Management Internship
This closely supervised on-the-job training combines classroom theory with business experience. Students spend one semester working in an environment where sport management practices and principles can be learned firsthand.
Total Credits: 120
Minimum Hardware Requirements
| Component Type | PC (Windows OS) | Apple (Mac OS) |
| --- | --- | --- |
| Operating System | Currently supported operating system from Microsoft. | Currently supported operating system from Apple. |
| Memory (RAM) | 8GB or higher | 8GB or higher |
| Hard Drive | 100GB or higher | 100GB or higher |
| Antivirus Software | Required for campus students. Strongly recommended for online students. | Required for campus students. Strongly recommended for online students. |
| SNHU Purchase Programs | | |
| Internet/ Bandwidth | 5 Mbps Download, 1 Mbps Upload and less than 100 ms Latency | 5 Mbps Download, 1 Mbps Upload and less than 100 ms Latency |
Notes:
Laptop or desktop?  Whichever you choose depends on your personal preference and work style, though laptops tend to offer more flexibility.
Note:  Chromebooks (Chrome OS) and iPads (iOS) do not meet the minimum requirements for coursework at SNHU. These offer limited functionality and do not work with some course technologies. They are not acceptable as the only device you use for coursework. While these devices are convenient and may be used for some course functions, they cannot be your primary device. SNHU does, however, have an affordable laptop option that it recommends: Dell Latitude 3301 with Windows 10.
Office 365 Pro Plus is available free of charge to all SNHU students and faculty. The Office suite will remain free while you are a student at SNHU. Upon graduation you may convert to a paid subscription if you wish. Terms subject to change at Microsoft's discretion. Review system requirements for Microsoft 365 plans for business, education and government.
Antivirus software: Check with your ISP as they may offer antivirus software free of charge to subscribers.
Featured Videos
Stephanie Arpaia: Networking with Alumni
Thanks to her online sports education at SNHU, Stephanie Arpaia scored a major advantage in kickstarting her sports career. Today, she's director of consulting for a sports management firm where she puts her MS in Sport Management to the test every day.
Greg Gosselin: Making a Career Change
Looking to equip himself with the best skills for sports careers, Greg Gosselin earned his MS in Sport Management at SNHU. Greg credits his experiences earning his master's – from the faculty to the coursework – to his smooth transition to a career in professional hockey.
Tuition & Fees
As a private, nonprofit university, we're committed to making college more accessible by making it more affordable. That's why we offer some of the lowest online tuition rates in the nation.
We also offer financial aid packages to those who qualify, plus a 30% tuition discount for U.S. service members, both full and part time, and the spouses of those on active duty.
| Online Undergraduate Programs | Per Course | Per Credit Hour | Annual Cost for 30 credits |
| --- | --- | --- | --- |
| Degree/Certificates | $960 | $320 | $9,600 |
| Degree/Certificates (U.S. service members, both full and part time, and the spouses of those on active duty)* | $675 | $225 | $6,750 |
Tuition Rates are subject to change and are reviewed annually. *Note: students receiving this rate are not eligible for additional discounts.
Additional Costs No Application Fee, $150 Graduation Fee, Course Materials ($ varies by course)
Frequently Asked Questions
Can you get a sports management degree online?
Yes, you can. Earning an online sports management degree lets you attend class when it's convenient for you. An online degree can also help you balance your coursework with whatever other commitments and responsibilities you may have.
SNHU has six 8-week undergraduate terms each year, so you can finish your degree at your own pace.
You'll have access to student services along the way. These include tutoring, writing assistance, career counseling and wellness programs. Online student clubs and networking opportunities are also available.
Virtual environments in some courses can give you access to the technology you need for your degree – and your career. Technology includes software applications, simulations and virtual desktops.
Finally, through hands-on learning via an internship or experiential-learning opportunity, students can gain real-world experience as part of their required coursework that can be completed in either a virtual or in-person setting that's convenient for them.
How do I get a sports management degree?
Sports management degrees focus on the economics and business of the sports industry, as well as marketing, branding and facilities management. Graduation requirements depend on the type of sports management degree you want.
At SNHU, the sports management bachelor's degree program features a mix of general education, business and sports management courses. These courses give you a solid foundation in all aspects of running an athletic organization.
You'll also gain business skills like written and oral communication, critical and creative thinking, analysis and problem solving. And you'll learn from instructors with years of experience in the sports management field.
The program will culminate with an internship or an experiential learning course (or both!), giving you an immersive experience in sport that doesn't interfere with your other commitments. This hands-on experience provides the skills you need to take your learning from degree to career.
Additional sports management degrees are also available at Southern New Hampshire University.
A bachelor's degree in business administration with a concentration in sports management, for example, provides a strong foundation of interpersonal, operational and problem-solving skills. You'll also explore the business of sports and prepare for entry-level sports jobs.
A master's in sports management or an MBA with a concentration in sports management can also help you start or advance your career in the field.
The MS in Sport Management explores the ins and outs of running a professional organization. Courses include sports marketing, finance and economics and the internationalization of sports business.
The sports management MBA program offers key industry knowledge, with a focus on leadership development, entrepreneurship and data-driven decision-making.
How much does a sports management degree cost?
It depends. The actual cost of your online sports management degree will vary based on the courses you take, the materials required for each course and your prior educational experience.
At Southern New Hampshire University, online tuition rates for bachelor's degree programs are some of the lowest in the nation. Undergraduate courses cost just $320 per credit hour, or $38,400 for a 120-credit online bachelor's degree.
We also accept up to 90 transfer credits toward your bachelor's in sports management. With maximum transfer credits, you could finish your degree in as few as 5 terms, or 10 courses - saving you as much as $28,800 in tuition.
Interested in a sports management master's degree? The accelerated BS-to-MS pathway allows you to take up to 2 graduate-level courses during your bachelor's program at the online undergraduate tuition rate – saving you time in the long run.
Is a sports management degree worth it?
An online sports management degree can help you succeed in one of the world's biggest industries. In the United States, the sports industry is projected to generate $83.1 billion annually by 2023.1 Earning a sports management degree can help you get in the game.
Earning a sports management online degree can give you the business, communication and marketing skills you need to stand out when applying for competitive positions in this growing field.
"I knew I couldn't just rely on my life knowledge of the game," said SNHU student Daniel Comstock. "I had to learn how to be a good manager and be a good leader."
"All these classes that I've taken at Southern New Hampshire University have really helped me open up my box, thinking outside of the sports world, which is something I've been so involved with my whole life," he said.
For Alvaro Filardo '21, a sport management education helped him grow his own passion for teaching.
"I do feel my degree program was worth it," he said. "I've been coaching sports since I graduated high school. It took me a while before I really realized what my true passion was: and that's teaching and instructing young adults the many benefits of playing sports."
For Filardo, SNHU offered a pathway to complete his degree. He was able to get the support he needed, and even take his time in reaching his goals – a luxury he wouldn't have traded for the world.
"It literally took me 7 years to complete my degree and I am not ashamed of it," he said. "This is the beauty of attending SNHU online. The support I got from my advisors, teachers and classmates was all worth it. It was like having my own cheerleading team by my side on my way to obtain my degree."
Can I do an internship as part of my sport management degree program at SNHU?
An internship or experiential learning opportunity is required as part of the online BS in Sport Management program at SNHU.
They provide powerful opportunities to apply what you've learned, build practical workplace skills and network with professionals in your field. For all those reasons and more, these experiences can be game-changers for sport management professionals looking to start or advance their careers.
Keep in mind that a sport management internship doesn't necessarily have to be with a major league team. There are plenty of internship opportunities available to you, including:
Athletic departments
Pro and semi-pro teams
Sports marketing vendors
Youth and adult leagues
Parks and recreation
And with an experiential learning course, you can tailor your experience and learning to your goals. You can build off areas already covered in the program that you want to learn more about, explore industry platforms, tools or credentials, or create projects with faculty guidance.
Our graduates have gone on to complete experiences in roles such as fitness and athletic training, facilities and operations, event planning and sport broadcasting and media. As long as you find something you're passionate about, there are few limits to what you can do.
What careers can you do with a sports management degree?
There are many different sports management careers. With a bachelor's degree, roles in marketing, sales, media relations, promotions and events and facilities management may be available.
Sports management careers include:
Sports marketing: Lead an organization's advertising and promotion efforts to increase sales and raise public awareness. Marketers conduct market research, create and manage advertising campaigns and work with company leaders to define and promote an organization's brand.
Public relations: Handle a sports organization's communication with the public, including fans, investors and the media. PR pros create and maintain a positive public image for an organization, write media releases and lead social media campaigns to shape public perception.
Athletic director: Work in public school districts, colleges or with professional sports teams to advance sports programs. Directors manage coaching staff, competition schedules and player recruitment. In professional sports organizations, athletic directors also lead the training and wellness program for athletes.
Events coordinator: Help keep game-day operations running smoothly and act as a liaison between the organization and corporate and community partners to plan special events.
Facilities manager: Lead grounds and maintenance crews, working with security officials to maintain facility safety.
Sports data analyst: Work for a collegiate or professional sports program to collect, analyze and share player and team data for internal and media use.
This program and its concentrations are accredited by the Accreditation Council for Business Schools and Programs (ACBSP). Student achievement data can be found on College Navigator.
Related Articles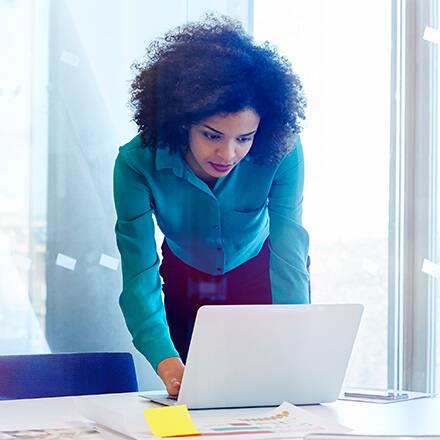 A business administration degree is a broad program that prepares you to tackle today's toughest business challenges. With this core business knowledge you'll be ready to contribute towards the bottom line of any organization in the areas of accounting, finance, human resources, marketing and more.
If you have worked for a bad leader, you likely already have the answer to why good leadership matters. Good leadership can make the difference between enjoying your job and tolerating your job. Here are 10 qualities of good leaders.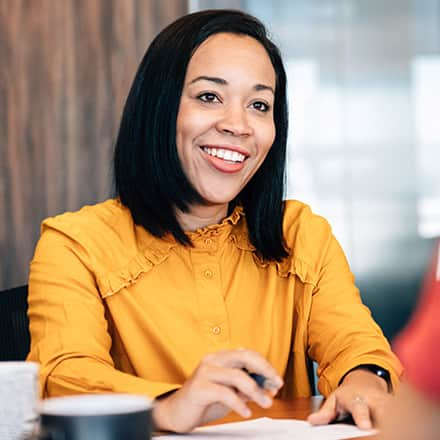 Human resources management plays an important role in the long-term success of an organization and its workforce. Interested in exploring how to become a human resources manager? SNHU adjunct faculty with years of HR experience share their best advice to get started in this evolving field.
References
Sources & Citations (1, 2, 3, 4)
1 PWC, At the Gate and Beyond: Outlook for the Sports Market in North America Through 2023, on the internet, at: https://www.pwc.com/us/en/industries/tmt/library/sports-outlook-north-america.html (viewed April 26, 2022)
2 Newzoo, Global Esports & Live Streaming Market Report 2022, on the internet, at https://newzoo.com/insights/trend-reports/newzoo-global-esports-live-streaming-market-report-2022-free-version// (viewed April 26, 2022)
3 Bureau of Labor Statistics, U.S. Department of Labor, Occupational Outlook Handbook, on the internet, at:
https://www.bls.gov/ooh/business-and-financial/meeting-convention-and-event-planners.htm (viewed April 26, 2022)
https://www.bls.gov/ooh/management/advertising-promotions-and-marketing-managers.htm (viewed April 26, 2022)
https://www.bls.gov/ooh/media-and-communication/public-relations-specialists.htm (viewed April 26, 2022)
https://www.bls.gov/ooh/management/sales-managers.htm (viewed April 26, 2022)
Cited projections may not reflect local and/or short-term economic or job conditions and do not guarantee actual job growth.
4 According to more than 9,200 SNHU online students in survey responses from the fall of 2019.