Military Couple Finishes Criminal Justice Degrees, Inspires Daughters
Shelly and Sal Villa first met when they were working as TSA agents in an airport. It was "love at first sight," Shelly said. Ever since, the couple is always looking to share new adventures together, whether it's visiting national parks or raising their four daughters.
Now, they can add earning a college degree to their list. "It's one of the many things that we get to do together," Sal said.
Both Shelly and Sal started college when they finished high school, but it wasn't the right time for them. Sal enlisted in the military 14 years ago, shortly after the couple got married and were starting a family.
The military isn't just a career. It's a lifestyle that affects the whole family. As an active-duty "mineman" in the U.S. Navy, Sal faces deployments and frequent trips with his command. When he's traveling, Shelly cares for their daughters – Isabelle, Iris, Ivy and Irene – all between 14- and 1-years-old, on her own.
A Criminal Justice Degree on Her Time
When Shelly's father died 5 years ago, she knew she needed to finish what she started nearly 19 years ago. Going to college was a dream her father had for her, and something she wanted to do for herself. It would also put her in a position to better support her family if ever the need arises.
But between the demands of military life and raising a family, attending a brick-and-mortar school was out of the question. So, she applied for a scholarship to Southern New Hampshire University (SNHU) through Operation Homefront.
After Shelly was awarded a $5,000 scholarship to SNHU, which eventually became a full-tuition scholarship, she had the opportunity to live out her and her father's dream.
By attending school online, she could still be there for her daughters. "I knew I didn't have to worry about babysitters or getting to campus or finding parking or anything that comes with going to a traditional school," Shelly said. She was able to fit coursework in around her schedule, not the other way around.
Shelly decided to pursue a BS in Criminal Justice online with a concentration in Criminology and recommends the program because of its array of classes.
"I had never really thought about the juvenile court system before, and then I took the class for the juvenile system, and I said, 'hey, this is something that I'm actually really interested in,'" she said. Now, she wants to pursue a career in this field.
Even when she had challenging assignments, Shelly was met by encouraging instructors who would set her in the right direction. "Everybody's so caring. Everybody wants to see you accomplish things. They want to see you finish," she said.
Planning for Post-Service
As Shelly edged closer to the end of her program, Sal was inspired to finish his.
He started thinking about his post-service plan – a career in law enforcement – and knows he'd have a better chance of employment if he went back to school. "Having my bachelor's degree by the time I retire from active duty will definitely put me ahead of the game," Sal said.
He wants to be a police officer, and his classes are introducing him to criminology and the sociology aspect of the criminal justice system. He's challenged to study the mind and think about how to minimize the number of criminals in society.
Sal began his degree in preparation for post-military goals, but it also had an immediate effect on his work with the military. The writing skills he's strengthening are improving the reports and briefs he writes.
Having an academic advisor with a military background was a perk for the Villas. Brendan Morrison understood the challenges they faced and was able to support them in any way he could.
"It was just great having an advisor that is military-friendly," Sal said. When he discovered the immediate affects a degree would have on his career, Morrison helped him switch to the AS in Criminal Justice program with a plan to complete his BS next.
Plus, at SNHU, he could transfer military education to college credits, helping him finish even faster.
Being active-duty, Sal frequently travels – sometimes to places without internet access. When this happens, he tries to get ahead in his classwork beforehand, but he said his instructors have also been understanding of his situation.
When he submitted the final assignment of his associate's degree, accomplishment washed over him. "All of a sudden, you come to that moment of truth. It's like, this is really going to happen. This is my last assignment, and then I'm going to get my degree," he said.
Inspiring Their Daughters, Celebrating Together
Though getting work done can be difficult with four children in the room, the Villas made sure to take their daughters along for the journey.
They did homework as a family and had conversations about what they were learning, and the girls recognized the importance of their parent's commitment.
"They have been part of the whole process," Shelly said, so it only made sense to make Commencement a family affair.
On Mother's Day Weekend, the Villa family flew cross-country from San Diego to Manchester, New Hampshire, to celebrate Shelly and Sal's accomplishments.
"I'm happy that they got to graduate together and that they took the time to go back to college," Isabelle, 14, said.
During this milestone, Shelly couldn't help but think about how much her father would have loved to be there, waving and cheering with his granddaughters. "Hearing mine and Sal's name, I could just imagine – I could see his face where he would have just wiped away that little bit of tear," she said.
For Shelly and Sal, supporting and motivating one another is a priority, so it's only natural they'd see each other through their degree pursuits. The bonus is they showed their daughters the importance of education along the way.
"They're already talking about when they're going to come back (to New Hampshire) and see us get our next degrees and for them to get their degrees so they can be like mom and dad," Sal said.
Rebecca LeBoeuf '18 is a staff writer at Southern New Hampshire University. Connect with her on LinkedIn.
Explore more content like this article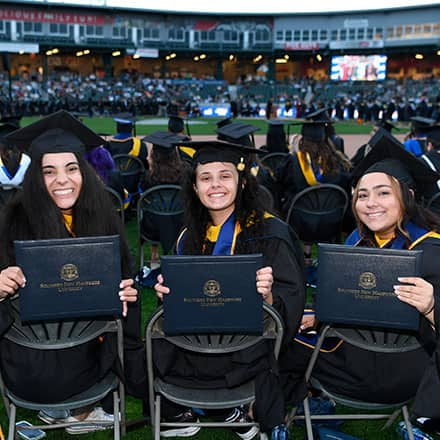 October 18, 2021
Southern New Hampshire University's Class of 2020 and 2021 campus graduates had their moment in the sun on Saturday when more than 400 celebrated their incredible achievements at Northeast Delta Dental Stadium in Manchester, New Hampshire.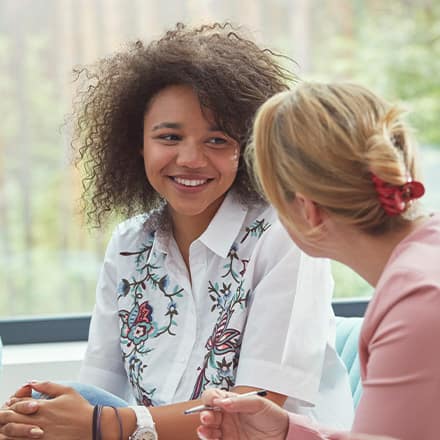 October 14, 2021
To become a licensed social worker, you need to get licensed in the state in which you intend to practice. While each state sets its own guidelines for licensing social workers, this generally means earning a social work degree from an accredited program.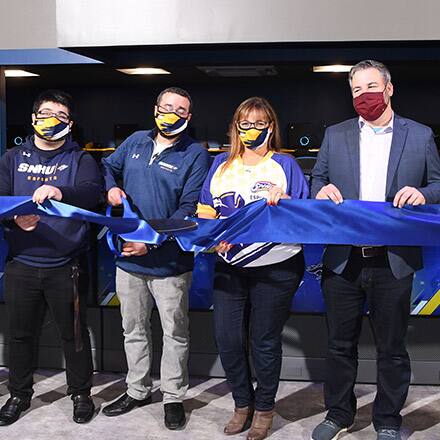 October 13, 2021
SNHU celebrated the grand opening of its esports arena on October 8th. A ribbon-cutting event marked the official opening to welcome the campus community and to see where esports players hone their gaming skills and compete against varsity-level opponents across the U.S. and Canada.