Earn a Criminal Justice Associate Degree
$320/credit (60 credits)
Transfer up to 45 credits toward your associate degree
Get up to 12 credits for law enforcement training
Instructors with real-world experience
Continue on to earn your BS and MS in Criminal Justice
No application fee or SAT/ACT scores required
Criminal Justice Associate Degree Program Overview
Gain a better understanding of law enforcement with an Associate of Science (AS) in Criminal Justice degree online at Southern New Hampshire University. You'll have an array of courses to choose from, allowing you to obtain a thorough overview of the American justice system, criminal law, social science and more, expanding your opportunities when you graduate.
Our criminal justice associate degree was created with real-world perspective. Expanding the boundaries of a traditional criminal justice program, you'll be exposed to current criminology theories and emerging national and global trends.
Our AS in Criminal Justice program is suited for both experienced criminal justice professionals who want to upgrade their skill set and those seeking entry-level professional positions in the field.
Learn how to:
Explore career possibilities and responsibilities in criminal justice
Collect and convey information to diverse audiences within the profession and community
Examine laws, regulations and best practices to inform decision-making
Get credit for law enforcement training: If you have completed basic police, corrections or probation and parole academy training, you may receive up to 12 credits toward your criminal justice degree at SNHU.
Career Outlook
One reason you may want to earn your criminal justice associate degree is that many law enforcement positions don't require a bachelor's degree.
Since on-the-job experience is critical to advancing in most criminal justice fields, earning an associate degree to get your career started makes sense – just as you may want to return for a bachelor's or even a master's degree as you advance and job requirements change.
The associate degree in criminal justice was designed to help you prepare for entry-level jobs in many fields including:
Business security
Corrections
Court administration
Dispute resolution
Law enforcement
Victim advocacy
According to the U.S. Bureau of Labor Statistics, a wide range of positions are expected to see growth through 2028, including police and detectives (5%), probation and correctional treatment specialists (3%) and social and human service assistants (13%).1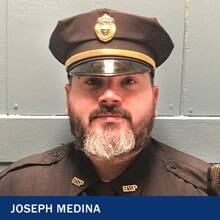 "I attribute my education with my promotion and have seen, firsthand, the continued career opportunities that are now attainable as a result of earning my degree," said Joseph Medina, who was promoted to citywide mobile sergeant with the Boston School Police Department after getting an associate degree from SNHU. Medina, who earned his associate degree in criminal justice in 2017, went on to complete his bachelor's degree in the same subject in 2019.
Not only did his education help Medina professionally, but it also made a big impact on his personal life.
"The promotion has enabled me to better provide for me and my son," he said. "My degree has made my son realize the importance of education and has motivated him to want to go to college."
A bump in pay is oftentimes another reason students feel an associate degree is worth earning. According to the U.S. Bureau of Labor Statistics (BLS), 2019 median weekly earnings for all full-time workers were 18.9% higher for those who've earned an associate degree over those with a high school diploma.1
Not only could your pay increase, but the unemployment rate drops from 3.7% to 2.7% for associate degree holders in comparison to high school graduates.1
Note: Law enforcement positions may involve additional training and eligibility requirements.
Start Your Journey Toward an Online Criminal Justice Degree
Why SNHU for Your Online Associate in Criminal Justice
Flexible
With no set class meeting times, you can learn on your schedule and access online course materials 24/7.
Affordable
Take advantage of some of the lowest online tuition rates in the nation, plus financial aid for those who qualify. We also make it easy to transfer to SNHU by accepting up to 90 credits for a bachelor's degree and 45 credits for an associate degree from your previous institution.
Respected
Founded in 1932, Southern New Hampshire University is a private, nonprofit institution with over 100,000 graduates across the country. SNHU is regionally accredited by the New England Commission of Higher Education (NECHE), which advocates for institutional improvement and public assurance of quality.
Recently, SNHU has been nationally recognized for leading the way toward more innovative, affordable and achievable education:
"Most Innovative" regional university honors from U.S. News & World Report each year since 2015
A $1 million grant from Google.org to explore soft skills assessments for high-need youth
Recognition as a 2017 Digital Learning Innovator by the Online Learning Consortium
Network
At Southern New Hampshire University, you'll have access to a powerful network of more than 200,000 students, alumni and staff that can help support you long after graduation. Our instructors offer relevant, real-world expertise to help you understand and navigate the field. Plus, with our growing, nationwide alumni network, you'll have the potential to tap into a number of internship and career opportunities.
Opportunities
Get involved in Southern New Hampshire University events by attending our criminal justice forums, the Contemporary Justice Series, designed for both online and campus students. You'll get the chance to network with peers and experts, as well as engage about current debates in criminal justice including bail reform, police-community relations and diversity in law enforcement.
96.5% of students would recommend SNHU.2 Discover why SNHU may be right for you.
Part of our mission to expand access to quality higher education means removing the barriers that may stand between you and your degree. That's why you can apply at any time and get a decision within days of submitting all required materials.
Acceptance decisions are made on a rolling basis throughout the year for our 6 (8-week) undergraduate terms.
Simply contact an admission counselor, who can help you explore financial options, answer all your questions and walk you through the application process. Start by:
Test scores are not required as part of your application.
Curriculum
In our criminal justice associate degree program, you'll find your classes are mostly an even split of general education courses and classes for your major – and you'll discover how well they can all work together.
For instance, both sets of courses can help you develop such in-demand skills as:
Communication
Cultural awareness
Research literacy
Statistical analysis
The criminal justice curriculum introduces you to a spectrum of ideas, theories and practices related to the criminal justice system in the United States. Designed to give you a strong foundation, the coursework can provide you with core principles to help you start or advance your career.
You'll learn from instructors who have been gaining hands-on experience in the field – firsthand knowledge they want to pass on to you. Our criminal justice faculty have worked for major law enforcement agencies, including:
Atlanta Police Department
Chicago Police Department
Federal Bureau of Investigation (FBI)
Federal Emergency Management Agency (FEMA)
Homeland Security
Houston Police Department
Miami Police Department
New York Police Department (NYPD)
And so have our students. Joseph Medina earned a promotion with the Boston School Police Department after completing his associate degree coursework in 2017.
"I feel that through my education I learned more about the other agencies that I interact with, such as the court system and the corrections system," Medina said. "I also learned a great deal about how a lot of the principles and tactics utilized in modern policing came to be."
With over 5,000 students at Southern New Hampshire University also studying criminal justice, you'll be in good company – especially if you decide to continue your education after earning your associate degree.
Your coursework throughout your criminal justice associate degree can seamlessly transfer into the Bachelor of Science in Criminal Justice online degree program. Aside from building off the hands-on curriculum you've become familiar with, you also have the option to add one of 6 concentrations to your program:
Corrections
Criminology
Homeland Security & Counterterrorism
Human Services & Advocacy
Police Administration & Operations
Substance Abuse
Concentrations allow you to develop additional expertise in a specific area – which may give you the opportunity to get ahead in the workplace.
Beyond a bachelor's, you have the opportunity to earn a master's in criminal justice with concentration options of public safety administration and advanced counterterrorism.
Another benefit of earning your criminal justice associate degree online at SNHU is that your program includes 12 free elective credits. These are ideal for transfer students who may have changed majors and want to keep the credits they've earned, as well as for students who are interested in further criminal justice study beyond the program requirements.
List of Courses
Courses May Include
AS in Criminal Justice
CJ 112
Introduction to Criminal Justice
In this introduction to the criminal justice program learners will begin to understand the major components within various professions at the state, local and federal levels and how they are interconnected. Communication skills, career prospects, and an overview of the core components of the United States government will be reviewed to provide learners with a holistic view of sworn and civilian roles within the criminal justice system.
CJ 120
Cultural Awareness in Criminal Justice
Learners will gain an understanding of the ways that culture impacts and influences professionalism in sworn and civilian positions within criminal justice. Special attention will be paid to understanding and reflecting on one's own biases and how bias can influence interpersonal behavior to aid in developing strong community relationships.
CJ 140
Communication Skills for Criminal Justice
Learners will develop an understanding of various types of written, verbal, and nonverbal communication used within the criminal justice profession. Report writing, identification of the proper type of communication for various situations, and interviewing techniques will be practiced.
CJ 205
Policing in the United States
Learners will explore the historical evolution of policing to better understand its current structure and function within criminal justice. The value of positive community relationships and partnerships will be covered, as well as how sworn and civilian positions work together to maintain public safety. Various types of communication such as internal reports and documentation will be practiced.
CJ 207
The United States Judicial System
Learners will examine the structure and function of the United States court system through the lens of both sworn and civilian professionals. Learners will focus on the different levels of the federal court system, roles and responsibilities of criminal justice professionals and allied organizations, and common processes and procedures in the United States judicial system.
CJ 210
The United States Correctional System
Learners will examine the function of corrections in the United States criminal justice system to develop an understanding of the structure, function, and relationships with allied professions. Systemic issues impacting incarceration, ideologies of punishment that influence sentencing, and the role of public policy in corrections will be analyzed.
CJ 230
Discretion in Criminal Justice
The significance of discretion in decision-making within criminal justice, including the latitude provided by laws and policies that govern its use, will be analyzed. In addition, learners will study how to exercise discretion in accordance with professional requirements such as documentation, objectivity, and equality.
SCS 285
Research Literacy in Social Sciences
Learners will analyze the value of using various kinds of data and credible existing research to address professional problems. Essential research skills and strategies such as research question development, evaluating data sets for practical application, and applications of social science research methods will be covered, enabling learners to become effective consumers of research.
Total Credits: 60
Tuition & Fees
Tuition rates for SNHU's online degree programs are among the lowest in the nation. We offer financial aid packages to those who qualify, plus a 30% tuition discount for U.S. service members, both full and part time, and the spouses of those on active duty.
Online Undergraduate Programs
Per Course
Per Credit Hour
Annual Cost for 30 credits
Degree/Certificates
$960
$320
$9,600
Degree/Certificates
(U.S. service members, both full and part time, and the spouses of those on active duty)
$675
$225
$6,750
Tuition Rates are subject to change and are reviewed annually.
Additional Costs
No Application Fee, $150 Graduation Fee, Course Materials ($ varies by course)
Frequently Asked Questions
What type of associate degree is criminal justice?
An associate degree in criminal justice provides a strong foundation in the theories and practices related to the American criminal justice system, criminal law, social science and more. It's a valuable program of study, whether you're just breaking into the field or enhancing your professional skill set.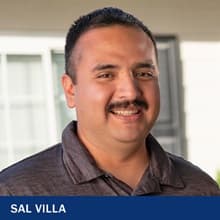 Sal Villa '19 pursued his AS in Criminal Justice online at Southern New Hampshire University after 14 years in the military – and realized immediate career benefits. He improved his writing skills, and it showed in the quality of his reports and briefs.
Villa's future plans? He aspires to be a police officer and wants to go on to complete the BS in Criminal Justice with a criminology degree concentration.
Is an associate degree in criminal justice worth it?
It depends on how you define "worth it." If you're looking to advance your career, an associate degree in criminal justice can definitely help you get there. Some students who've been passed up for promotions find the academic credential not only looks good on their resumes but opens more doors. Generally speaking, associate degree holders earn 18.9% more than those with only a high school degree.1
If you haven't yet entered the field, you can expect job opportunities to remain steady. The U.S. Bureau of Labor Statistics projects 3% job growth and more than 95,000 new jobs in protective service occupations through 2028, with a 2019 median annual wage of $41,580. Police officers and detectives occupy the high end of the salary range, with 2019 median annual incomes of $65,170.1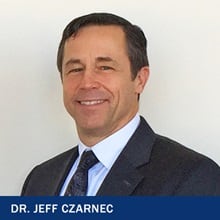 "More places have a requirement of college degrees," said Dr. Jeff Czarnec, associate dean of Southern New Hampshire University's criminal justice program. Czarnec points out that in the past, "going into criminal justice was genetic or a family thing. Now you have highly educated people dominating the field. They want more out of life. They want more out of the field."
If you're one of those people, you have many career paths to consider as a criminal justice major, including law enforcement, corrections, forensics, homeland security, private security and legal services such as victim's advocacy. And keep in mind the higher purpose of a criminal justice degree: It can help you make a bigger impact in your community.
How many credits do you need for an associate degree in criminal justice?
Most accredited universities require a total of 60 credits to award an associate degree in criminal justice. SNHU's online program requirements include 24 general education credits (with coursework in English, mathematics, the humanities and the sciences) and 24 major courses. The remaining 12 credits are electives.
Full-time students can typically complete the program in two years. Part-time students, many of whom work full time, are encouraged to work at their own pace. Once you've earned your associate degree, you can seamlessly start work on the remaining 60 credits for your bachelor's degree.
Can I turn my associate degree into a bachelor's?
An associate degree is a great option if you're on the fence about pursuing your bachelor's. Some students use their associate as a steppingstone to earn general education credits they can put toward a bachelor's.
At Southern New Hampshire University, for example, associate degree holders can seamlessly apply their degree toward earning the remaining 60 credits of the 120-credit bachelor's program. Candidates for both the AS and BS in Criminal Justice can also apply up to 12 credits for law enforcement training.
That alone is a major consideration for anyone looking to build on their work experience – and a top reason many students go on to pursue their bachelor's. There's also the practical career aspect: With a bachelor's in criminal justice, you'll not only deepen your understanding of the many facets and functions of the criminal justice field. You'll gain access to a vast network of faculty and peers who are already working in the industry.
How much does an associate degree in criminal justice cost?
Like the question of whether an associate degree in criminal justice is worth it, the short answer is: It depends. A few factors to consider:
Cost per credit. The price can vary dramatically. According to U.S. News & World Report, per-credit costs for an online criminal justice associate degree range from $75 to $560. Most programs require 60 to 65 credits, though some schools, using quarter-credits, require up to 90.3 At $320 per credit hour, tuition for SNHU's 60-credit online AS in Criminal Justice is among the lowest in the nation.
Online vs. on campus. Generally speaking, online programs are more affordable.
In-state vs. out-of-state tuition rates. Most schools charge more for out-of-state tuition. Online programs typically don't differentiate.
Transfer policy. Southern New Hampshire University accepts up to 45 transfer credits for an associate degree and up to 12 credits for law enforcement training.
How much does a police officer make with an associate degree?
According to the latest figures from the Bureau of Labor Statistics, the median annual wage for police and detectives is $65,170. And as of May 2019, the highest 10% earned more than $109,620. The BLS notes that many entry-level job applicants have taken some college classes and significantly more are college graduates.1
References
Sources & Citations (1, 2, 3)
1 Bureau of Labor Statistics, U.S. Department of Labor, Occupational Outlook Handbook, on the internet, at:
https://www.bls.gov/ooh/protective-service/police-and-detectives.htm (viewed April 28, 2020)
https://www.bls.gov/ooh/community-and-social-service/probation-officers-and-correctional-treatment-specialists.htm (viewed April 28, 2020)
https://www.bls.gov/ooh/community-and-social-service/social-and-human-service-assistants.htm (viewed April 28, 2020)
https://www.bls.gov/emp/chart-unemployment-earnings-education.htm (viewed June 10, 2020)
https://www.bls.gov/ooh/protective-service/home.htm (viewed April 28, 2020)
https://www.bls.gov/emp/tables/education-summary.htm (viewed April 3, 2020)
Cited projections may not reflect local and/or short-term economic or job conditions and do not guarantee actual job growth.
2 According to more than 9,200 SNHU online students in survey responses from the fall of 2019.
3 U.S. News & World Report, Online Criminal Justice Degree: An Overview, on the internet, at: https://www.usnews.com/education/online-education/criminal-justice-associate-degree (viewed April 5, 2020).