What Can You Do with a Criminology Degree?
A criminology degree can prepare you for a variety of roles focused on understanding crimes and criminal behavior, such as crime scene investigator, criminal investigator, correctional officer and criminal intelligence analyst. It can also be a good first step toward roles in urban development, political science, investigative journalism, cyber security and more.
A criminology degree unites a variety of disciplines, including psychology, philosophy and, yes, criminal justice – all to understand people and their behaviors. In addition to studying the mind and society, you'll likely learn how to approach, conduct and interpret research as a criminology student, equipping you with the skills and insight for a range of careers.
Whether you have a desire to work in law enforcement or support the community in other ways, earning a criminology degree can open the door to people-focused roles and organizations, and give you the flexibility to delve into other interests, such as human services, law and politics.
What Do Criminologists Do?
Criminologists working with law enforcement take a hard look at offenders, identifying their situations and motives along with societal impacts, generational changes and other trends. They also tap into ethics, investigating why people commit crimes.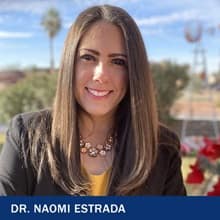 Psychology, sociology and ethics and are just a few of the disciplines criminologists use daily. Dr. Naomi Estrada, a criminal justice adjunct instructor at Southern New Hampshire University (SNHU), said written and verbal communication, as well as research methods and data analysis, play crucial roles, too.
At their core, criminologists are laser-focused on gathering and interpreting research and data, using both to inform their decisions with the law in mind and to make educated recommendations to city and state officials.
Estrada, who is also a criminal intelligence analyst in El Paso, Texas, said there are two main approaches to the criminology field:
A reactive approach deals with events that have already transpired, working to gather details and understand what happened and why.
A preventative approach uses predictive analyses to investigate crime patterns and cycles and other possible behaviors that can help identify future crimes.
What Criminal Justice Jobs Can You Get with a Criminology Degree?
If you pursue a bachelor's degree in criminology, establishing or advancing your criminal justice career may feel like a natural decision. Many criminology courses explore public policy, data-based policing strategies and crime prevention, intervention and forecasting.
Within criminal justice, there are a variety of paths you could take, based on your interests and experience:
Crime Scene Investigator
Brought to the spotlight by decades of popular televised crime dramas, crime scene investigation is a good career to consider if you are interested in forensic science, which is "more the chemistry, the biology of a crime," Estrada said.
A crime scene investigator (CSI), sometimes referred to as a forensic science technician, is responsible for collecting, documenting and analyzing evidence and DNA found at crime scenes. Crime scene investigators are paid a median of $59,150 annually, and the position is projected to grow by 14% by 2029, according to the U.S. Bureau of Labor Statistics (BLS).
If you're wondering how you can become a crime scene investigator, most local and state governments look for candidates with a bachelor's degree and chemistry, biology or forensic science foundations, according to BLS. You can also expect to receive on-the-job-training, perhaps continuing into specializations, such as DNA or toxicology, to help solve crimes.
Criminal Investigator
Criminal investigators work within city, state and federal law enforcement agencies to respond to serious crimes, such as assaults, robberies and homicides, BLS said. Some of their tasks include helping CSIs collect information and evidence from crime scenes, observing and arresting suspects and creating detailed reports and cases for legal proceedings.
The demand for criminal investigators is expected to grow 5% by 2029, and in 2019, professionals in this role earned a median income of $65,170, BLS reported.
BLS also cites that, before becoming an investigator, you may need to attend a training academy and gain law enforcement experience as a police officer. Earning a bachelor's degree can help criminal investigators advance their rank.
Correctional Officer
A criminology degree or a diploma from a related criminal justice program can help you land a job in corrections. In this field, you may find yourself assisting in the rehabilitation of offenders in correctional facilities as well as those on probation or parole.
If you want to work in corrections, perhaps as a case manager or parole officer, you'll need strong communication skills to interview and evaluate offenders, create a rehabilitation plan and support them through it, and sometimes testifying in court, too, according to BLS.
The need for probation officers and correctional treatment specialists is expected to grow 4% throughout this decade, and in 2019, those in this role earned a median income of $54,290, BLS reported.
Criminal Intelligence Analyst
Criminal intelligence analysts are responsible for using data to track trends and prevent crimes. O*NET OnLine said this is a research-heavy career involving information found in various databases and systems. If you end up pursuing this career, you will spend most of your time assembling intelligence by collecting and analyzing data and then presenting your findings.
In 2019, nearly three-quarters of criminal intelligence analysts in the U.S. held a bachelor's degree, and they earned a median of $83,170, according to O*NET.
Since many criminology careers involve handling private information, you may need to get a security clearance, Estrada said – especially if you work for an agency. When Estrada recently advanced to become a criminal intelligence analyst, she needed to move to top-secret clearance.
Is Criminology a Good Career?
Since the demand for many criminologist roles is projected to grow throughout this decade, it's a great time to consider the career path if problem-solving and studying crime interests you.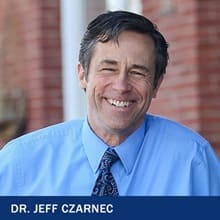 Criminologists impact the criminal justice system and beyond, helping other professionals do their best work to protect and serve their communities.
"The profession of criminal justice is largely focused on behaviors that run afoul of expected norms, morals and laws," said Dr. Jeff Czarnec, associate dean of online criminal justice programs at SNHU. "Understanding theory as it relates to the behaviors in question is critical to the development of effective problem-solving activities, strategies and policies."
What Other Jobs Can You Get with a Criminology Degree?
Law enforcement may be a popular destination for those with a criminology degree, but it's not the only path you can take. Most any organization that works with people and communities can benefit from someone with this degree, Estrada said, especially if you pair it with a master's degree specific to the industry.
Some other careers you can work toward with a criminology background include:
Urban Developer: If you're interested in community building, urban developers, who typically have a master's degree, work with public officials and the community to identify, create and analyze spaces and programs to accommodate growth and revitalization, according to BLS. A criminology degree would pair well with a background in economics, urban development and political science, for example.
Political Scientist: Political scientists combine past, present and future in their study of political systems, researching people and topics, monitoring current events and forecasting trends, according to BLS. An advanced degree is often required for this career path, although bachelor's degree holders may get a foot in the door as research assistants.
Investigative Journalist: Investigative journalists covering the crime beat "work with law enforcement," according to Estrada, to help uncover facts and connect the dots as they conduct and report on their research. You might consider pairing criminology with communication if this career track sounds appealing.
Cyber Security Analyst: With the rise of cybercrimes, there's a need to understand the mind of a hacker, Estrada said. If you have computer science or programming experience, becoming a cyber security analyst is one way of doing this. Cyber security analysts protect an organization's computer networks and systems.
A bachelor's in criminology can help you understand important aspects of any of these careers. Still, most will require you to supplement it with field-specific experience or a relevant master's degree. Some other possible titles you might consider with the help of an advanced degree include social worker, attorney and college instructor.
Is a Criminology Degree Worth It?
Earning a criminology degree can prepare you to excel in a law enforcement career and offer you a unique lens into human and societal behavior that can prove useful across several industries.
"The hallmark of an effective study of criminology involves theory and its important relationship to the development of successful data-driven analysis, policy development and the never-ending quest to improve the quality of life for all citizens," Czarnec said.
Since criminology can be such a broad field, Estrada recommends looking for minors in areas that interest you, such as communication, political science, information technology or sociology. Uniting your interests can help you explore directions to take your bachelor's degree once you graduate that you might not have considered.
She also suggests embracing research as an undergraduate. "You'll know a program is good when it has research (courses) offered in it," Estrada said. As a criminologist, there's a chance you'll be assigned to research without much guidance. "You don't know where to start sometimes," she said. So a degree program that incorporates research in its courses will equip you with the skills needed to collect data, develop hypotheses and create threat assessments and analytical reports, among other relevant proficiencies.
While a bachelor's in criminology is worth it to get your career started, Estrada realized most of her colleagues over her last decade of experience have advanced degrees. Earning a master's in criminal justice or another program that aligns with your interests and career goals will make you more marketable and competitive.
Rebecca LeBoeuf '18 is a writer at Southern New Hampshire University. Connect with her on LinkedIn.
Explore more content like this article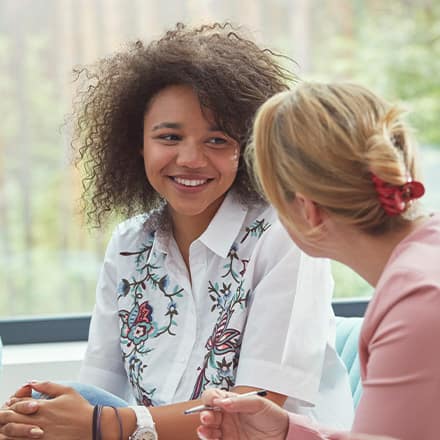 October 14, 2021
To become a licensed social worker, you need to get licensed in the state in which you intend to practice. While each state sets its own guidelines for licensing social workers, this generally means earning a social work degree from an accredited program.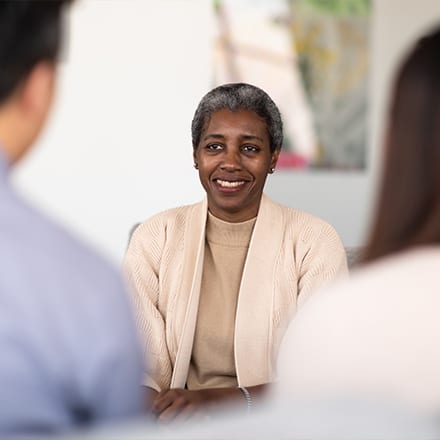 October 08, 2021
If you're fascinated by the mind and how an individual, a community or an organization thinks, earning a master's in psychology can lead you toward a career field that is engaging and growing.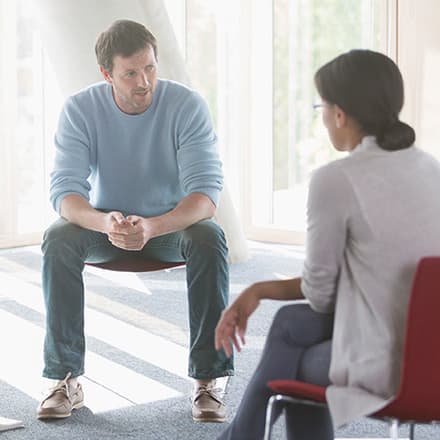 October 06, 2021
With a degree in psychology, you can use core skills such as research, decision-making and communication to work in a vast array of fields, including business, counseling, human resources and many more.