Advance in Criminal Justice
$637/credit (36 credits total)
Transfer up to 12 graduate credits
Complete in as few as 15 months, or at your own pace
Learn from criminal justice professionals
Accredited by NECHE
24/7 online accessibility – attend class when and where it's convenient
Online Master's in Criminal Justice Program Overview
Become a leader in public safety with a Master of Science (MS) in Criminal Justice. This online degree program gives you the know-how to apply the latest research, leadership strategies and criminological theories for effective decision-making in the U.S. justice system. Whether you're looking to advance your career in local law enforcement, aiming to work for a federal government agency or want to help set public policy, a master's in criminal justice can help you gain the skills you need to be a leader in today's ever-changing criminal justice field.
Students may either pursue a general track – ideal for those who want to craft their own focus through elective classes – or choose between concentrations in public safety administration or advanced counterterrorism and homeland security.
The master's in criminal justice online degree is a 36-credit program that focuses on management, leadership, data analysis and budgeting skills. Depending on your electives, your criminal justice program may also touch on business law and ethical business practices.
What You'll Learn
Criminal justice administration
Resource planning
Consensus building
Ethical leadership
Business management
How You'll Learn
At SNHU, you'll get support from day 1 to graduation and beyond. And with no set class times, 24/7 access to the online classroom and helpful learning resources along the way, you'll have everything you need to reach your goals.
Concentration Options
Advanced Counterterrorism (MS)
Protect your country and community by earning your Master's in Criminal Justice with a concentration in Advanced Counterterrorism and Homeland Security.
Our advanced counterterrorism concentration will help prepare you for an exciting career where fast and thorough analysis, decision-making and actions can have life-saving consequences. You'll learn intelligence analysis, threat assessment, advanced surveillance and counterterrorism techniques.
Students of the criminal justice master's online with a concentration in advanced counterterrorism will gain exposure to critical, current skills and strategies applicable to areas such as policing, border patrol and homeland security. Upon completion of your criminal justice master's online degree, you'll come away with a broad understanding of the skills and knowledge needed to succeed in these growing fields. You'll learn:
Techniques of threat assessment, intelligence collection and analysis
Strategic, political and organizational challenges associated with homeland security efforts
Legal and constitutional implications of homeland security
Career outlook
The master's in advanced counterterrorism will explore the challenges of counterterrorism and homeland security. By studying criminal justice online with SNHU, you'll also be prepared for a wide variety of positions, including those in local and federal government, law enforcement, security and corrections. A master's degree can be a significant advantage in career advancement and promotion to senior responsibility roles in public safety organizations.
The curriculum for this criminal justice master's online degree provides in-depth knowledge of advanced homeland security tactics designed to help you move ahead in your career. You'll learn from industry experts who teach the subject matter from a practical, hands-on perspective, adding relevance and credibility to your training.
Courses may include:
Global Terrorism
Terrorist Techniques and Counterterrorism
Threat Assessment
Intelligence Collection Analysis
In addition to this concentration, we also offer a full master's in cyber security degree program for those who want to take a more technical approach to defense.
Public Safety Administration (MS)
The MS in Criminal Justice with a concentration in Public Safety Administration will help prepare you for career advancement in law enforcement, specifically in leadership positions that address public policy.
A public safety administration master's degree can help you understand the challenges facing society today and learn how policy decisions are made and implemented at the national, state and local levels. Courses are designed with the present and future administrator or leader in mind: All have a direct application to the challenges of managing a criminal justice agency.
The coursework in this criminal justice online program deals with forecasting and public budgeting, police and community behavior, and scenario planning. You'll learn how to navigate the complexities of the American criminal justice system.
Career outlook:
Graduates of the public safety administration master's degree program typically work for local, state and federal governments, as well as nonprofit and educational organizations.
Many jobs fall into this category, but among the related occupations most in demand are city managers and county administrators, for which the U.S. Bureau of Labor Statistics projects 6% growth through 2031.1 Earning a criminal justice master's degree online with SNHU could help position you for career advancement or promotion to senior responsibility roles in public safety organizations.
The curriculum for the public safety administration master's degree combines the core of our criminal justice online program with the theories and analysis needed to take the reins in public safety. Experienced faculty will help you develop into a leader with strategic planning and management skills.
Courses may include:
Strategic Management in Public Service
Public Safety Administration
Data-Driven Decision-Making in Criminal Justice
Career Outlook
Graduates of the criminal justice online program will likely find a wide variety of positions available to them, including those in:
Law Enforcement
Maintain public safety, prevent and respond to crimes, enforce laws and regulations and protect the public.
Security
Protect people, property and information from harm. This can involve conducting patrols, surveillance and responding to emergencies.
Community Advocacy
Promote the interests and well-being of a community by building relationships, raising awareness, advocating for change and providing support.
Public Policy
A job in public policy requires a strong understanding of government processes and the ability to develop and implement policies that meet public needs.
Demand for these jobs may vary by location, but a continued need for public safety bodes well for new prospects.
Job Growth
The U.S. Bureau of Labor Statistics projects 3% job growth for police officers and detectives; 3% growth for emergency management directors and 12% growth for social and community service managers through 2031.1
Understanding the numbers
When reviewing job growth and salary information, it's important to remember that actual numbers can vary due to many different factors—like years of experience in the role, industry of employment, geographic location, worker skill and economic conditions. Cited projections do not guarantee actual salary or job growth.
Start Your Journey Toward an Online Criminal Justice Master's Degree
Why SNHU for Your Master's in Criminal Justice
Flexible
With no set class meeting times, you can learn on your schedule and access online course materials 24/7.
Affordable
As part of our mission to make higher education more accessible, we're committed to keeping our tuition rates low. In fact, we offer some of the lowest online tuition rates in the nation.
Prior coursework and work experience could also help you save time and money. SNHU's transfer policy allows you to transfer up to 12 credits from your previous institution. You could also earn college credit for previous work experience.
Respected
Founded in 1932, Southern New Hampshire University is a private, nonprofit institution with over 160,000 graduates across the country. SNHU is accredited by the New England Commission of Higher Education (NECHE), a regional accreditor, which advocates for institutional improvement and public assurance of quality.
Recently, SNHU has been nationally recognized for leading the way toward more innovative, affordable and achievable education:
"Most Innovative" regional university honors from U.S. News & World Report each year since 2015
A $1 million grant from Google.org to explore soft skills assessments for high-need youth
Recognition as a 2017 Digital Learning Innovator by the Online Learning Consortium
Network
At Southern New Hampshire University, you'll have access to a powerful network of more than 300,000 students, alumni and staff that can help support you long after graduation. Our instructors offer relevant, real-world expertise to help you understand and navigate the field. Plus, with our growing, nationwide alumni network, you'll have the potential to tap into a number of internship and career opportunities.
93.6% of online students would recommend SNHU (according to a 2022 survey with 17,000+ respondents). Discover why SNHU may be right for you.
Expanding access to quality higher education means removing the barriers that may stand between you and your degree. That's why you can apply at any time and get a decision within days of submitting all required materials:
Acceptance decisions are made on a rolling basis throughout the year for our 5 graduate terms.
If you're ready to apply, follow these simple steps to get the process going:
Preparing You for Success

Sheryl Victorian, police chief and SNHU criminal justice instructor
"In order for us to build trust in our communities, we need to build relationships. I think it's incumbent on the police department to be proactive in building those relationships."
Courses & Curriculum
The curriculum for the master's in criminal justice online has been designed by working criminal justice professionals and is taught by faculty members with years of practical experience.
Take, for example, Dr. Sheryl Victorian, a police chief and SNHU instructor with nearly a quarter century of law enforcement experience. In 2021, she was named Chief of Police of the Waco, Texas police department, after serving, in various leadership roles, for 28 years with the Houston, TX police department.
She is just one of many faculty members who finds a way to leverage their experiences in a meaningful way for students. Others, who have backgrounds in the NYPD or the FBI, add their own lens to critical conversations about criminal justice.
Many courses also include field-authentic assignments with videos, simulations, national data and role-playing exercises. The program's capstone course allows students to work on relevant research projects with law enforcement or other agencies, ensuring real-world experience prior to graduation.
"I'm really proud of the way SNHU has developed their courses to be more realistic and more helpful," said Mark Evenson, former chief of police in Brentwood, CA, and adjunct faculty member in SNHU's criminal justice program. "They do a much better job preparing people for careers in criminal justice than other schools that I've seen."
List of Courses
Courses May Include
MS in Criminal Justice Online
CJ 500
Critical Issues in the Criminal Justice System
This course offers the Criminal Justice graduate student the opportunity to identify, analyze and discuss the most prevalent issues affecting the delivery of criminal justice and public safety services today. Students will examine the civic responsibilities of criminal justice professionals and the challenges facing our contemporary criminal justice system, while also developing an understanding of the key criminal justice theories.
CJ 510
Ethical Leadership in Criminal Justice
This course will emphasize the principles of strategic management, ethical leadership, and community involvement as they apply to a public safety organization within the criminal justice system. The course focuses on the student's development of leadership qualities that address the difficult questions, such as risk management and budgetary constraints, faced by public safety leaders.
CJ 520
Criminology and Public Policy
This course focuses on the relationship between prevailing criminological theories and the development and implementation of public policy. Students will learn how to evaluate policy recommendations and their effect on a range of public safety organizations.
CJ 550
Assessing Organizational Performance
Explore the techniques and methods used to evaluate the performance of a criminal justice organization by examining a real-world scenario. Students assess an organization to identify factors impacting the overall performance including its mission, goals, structure, policies, and processes. Students use applicable methods and data to determine effective resource and communication strategies for continuous improvement within criminal justice organizations.
CJ 560
Courts and Judicial Process
Explore the different roles of criminal justice professionals in navigating critical issues and challenges in the judicial process from the initial crime through the appeals phases. Students compare the procedural impact of local, state, and federal court systems through the examination of controversial court cases and inequalities within the judicial process.
CJ 675
Data-Driven Decision-Making in Criminal Justice
This course promotes the value of using both quantitative and qualitative research methods in leadership, planning and decision-making. Students learn how to forge data-driven strategies for effective criminal justice problem-solving.
CJ 790
Criminal Justice Capstone
This capstone course is the culminating experience for the M.S. in Criminal Justice program. The aim of the capstone is to assess students' ability to synthesize and integrate the knowledge and skills they have developed throughout their coursework, rather than introducing new concepts. This course is structured to support student success in fulfilling program requirements.
WCM 610
Introduction to Organizational Conflict Management
This survey course introduces the analysis, interpretation, and management of conflict in contemporary organizational settings. Using interdisciplinary lenses, the course explores systemic, interpersonal, and other causes of conflict; conflict's influence on workplace communication and decision-making; and the relationship between conflict, leadership, and career advancement.
Total Credits: 36
Minimum Hardware Requirements
| Component Type | PC (Windows OS) | Apple (Mac OS) |
| --- | --- | --- |
| Operating System | Currently supported operating system from Microsoft. | Currently supported operating system from Apple. |
| Memory (RAM) | 8GB or higher | 8GB or higher |
| Hard Drive | 100GB or higher | 100GB or higher |
| Antivirus Software | Required for campus students. Strongly recommended for online students. | Required for campus students. Strongly recommended for online students. |
| SNHU Purchase Programs | | |
| Internet/ Bandwidth | 5 Mbps Download, 1 Mbps Upload and less than 100 ms Latency | 5 Mbps Download, 1 Mbps Upload and less than 100 ms Latency |
Notes:
Laptop or desktop?  Whichever you choose depends on your personal preference and work style, though laptops tend to offer more flexibility.
Note:  Chromebooks (Chrome OS) and iPads (iOS) do not meet the minimum requirements for coursework at SNHU. These offer limited functionality and do not work with some course technologies. They are not acceptable as the only device you use for coursework. While these devices are convenient and may be used for some course functions, they cannot be your primary device. SNHU does, however, have an affordable laptop option that it recommends: Dell Latitude 3301 with Windows 10.
Office 365 Pro Plus is available free of charge to all SNHU students and faculty. The Office suite will remain free while you are a student at SNHU. Upon graduation you may convert to a paid subscription if you wish. Terms subject to change at Microsoft's discretion. Review system requirements for Microsoft 365 plans for business, education and government.
Antivirus software: Check with your ISP as they may offer antivirus software free of charge to subscribers.
University Accreditation
Southern New Hampshire University is a private, nonprofit institution accredited by the New England Commission of Higher Education (NECHE) as well as several other accrediting bodies.
Tuition & Fees
Tuition rates for SNHU's online degree programs are among the lowest in the nation. We offer a 25% tuition discount for U.S. service members, both full and part time, and the spouses of those on active duty.
Online Graduate Programs
Per Course
Per Credit Hour
Annual Cost for 15 credits
Degree/Certificates
$1,911
$637
$9,555
Degree/Certificates
(U.S. service members, both full and part time, and the spouses of those on active duty)*
$1,410
$470
$7,050
Tuition rates are subject to change and are reviewed annually.
*Note: students receiving this rate are not eligible for additional discounts.
Additional Costs:
Course Materials ($ varies by course). Foundational courses may be required based on your undergraduate course history, which may result in additional cost.
Frequently Asked Questions
What can I do with a master's degree in criminal justice?
A criminal justice master's degree can prepare you to take on leadership roles in law enforcement and public safety. By earning your degree, you'll be equipped with the critical thinking, data driven decision-making and organizational management skills necessary to succeed in an evolving law enforcement landscape.
While many criminal justice careers don't require a college degree, law enforcement agencies are increasingly looking for college graduates when hiring. Earning a master's degree can give you a leg up when applying for top jobs or seeking a promotion and can prepare you to adapt in an evolving field.
"So many things change constantly that it is important to prepare students for the changes that occur on a daily basis," said Dr. Jeff Czarnec, the associate dean of criminal justice and social sciences for SNHU Online and a retired police officer. "What we deal with today is different than 2 years ago, and that's different from 5 years ago. It's about preparing them to think creatively and act nimbly and prepare for the changes."
Depending on your career goals, a master's degree concentration in advanced counterterrorism or public safety administration could help you enjoy an even wider range of opportunities.
A counterterrorism master's degree will help you understand how to analyze foreign and domestic terrorism threats, gather, examine and interpret intelligence, and deconstruct biases and mindsets about terrorism.
With a public safety administration master's degree, you'll get a firm grasp on the behind-the-scenes workings of criminal justice and public policy, preparing you to guide and implement policy at local, state and federal levels.
How much is a master's degree in criminal justice?
At SNHU, tuition rates for online master's degree programs are some of the lowest in the country.
It's important to note, though, that the actual cost of your degree will vary based on the specific courses you take, the materials required for each course and your prior educational experience. You may, for example, transfer up to 12 credits of relevant graduate coursework, saving you tuition, as well as time, to complete your program.
Many courses also include additional costs for learning resources. While SNHU's online college degree programs aim to make use of free resources whenever possible – including e-books, websites and training videos – some courses will require textbooks.
How long does a master's in criminal justice take?
It depends. With an online master's degree program, you can fit your learning into your current schedule, earning a master's degree in as few as 15 months.
We like to manage student expectations by saying that most master's degree programs can be completed in about 2 years. That said, with 5 graduate term starts per year, you have the flexibility to move at a slower pace if you'd like. This can be especially beneficial to those earning their degree while balancing a career and family.
At the end of the day, we want to make your goals more accessible. That means giving you the flexibility to complete your program at whatever pace works best for you.
What can I do with a public safety administration degree?
With a public safety administration master's degree from SNHU, you'll be ready to apply your law enforcement experience to leadership positions that address public policy.
Whether you hope to take on a leadership role at the local, state or national level, you'll be prepared to navigate the complexities of the U.S. criminal justice system across a variety of agencies and in-demand careers.
With a job as an emergency management director, you could prepare for and lead the response to natural disasters and other emergencies for a city, county or state. Emergency management jobs are expected to grow 3% by 2031, according to the U.S. Bureau of Labor Statistics.1
You could also guide the day-to-day workings and long-term growth of a city or county as a county administrator, mayor or city manager. Management jobs like these are projected to grow 6% by 2031, according to BLS data.1
What are the best jobs in criminal justice?
A criminal justice master's degree will prepare you for a variety of jobs across many industries, including law enforcement, corrections, public safety and administration.
Earning a criminal justice master's degree can give you the critical thinking and problem solving skills you need to stand out in the evolving law enforcement, corrections and public safety fields.
According to BLS, some of the top criminal justice jobs1 include:
Police officers and detectives:

Protect lives and property, investigate to gather facts and collect evidence of possible crimes.

Corrections officers: Manage operations and staff at jails, prisons and other parts of the corrections system, overseeing those who are awaiting trial or serving a sentence.
Forensic science technicians: Aid criminal investigations by collecting and analyzing evidence from crime scenes and testifying about the results in court proceedings.
Private investigators: Conduct investigations for private citizens about legal, financial and personal matters.
Probation officers: Assist in the rehabilitation of criminal offenders in custody or on probation or parole.
What is the best online college for criminal justice?
The best online college for criminal justice is one that treats you as an individual and can be tailored to help you reach your personal career goals.
At SNHU, we started offering online classes in 1995 to help active duty military students pursue their degree from anywhere. We've since taken great pride in our ability to evolve our online learning solutions to suit the needs of all learners.
Our online programs are:
Affordable.

As a university built for people, not for profit, we strive to keep our programs as affordable as possible.

Flexible. Our graduate degrees are built to fit your busy life. Access your coursework online, on your time – and you can even finish your master's in as few as 15 months.
Transfer-friendly. We want to make the process of earning your degree as seamless as possible. One way we do that is by accepting up to 12 credits toward your master's – so you can pick up where you left off.
We understand that a career in law enforcement often requires long hours and shift work. In order to help you succeed in the criminal justice master's degree program, we'll help you find the right balance between work and school, and support you along the way whenever you need it.
Our faculty will also insert real-world examples and experiences into the learning process as a way to ensure you're able to take your knowledge from the classroom to your career. At SNHU, criminal justice courses are taught by law enforcement and public safety professionals with years of hands-on experience – including many who are still actively working in the field.
Finally, a capstone project required before graduation ensures that you'll get the chance to apply the skills and knowledge you've learned toward a real-life challenge impacting your organization or community.
What is the difference between criminology and criminal justice?
While many may think these terms are interchangeable, there are, in fact, some important differences between criminology and criminal justice.
Criminology is the study of crime, or the "why" behind criminal behavior. As such, criminology involves the research and analysis of all aspects of deviant human behavior, from the causes of crimes to their consequences. By understanding these factors, a criminologist can then use these findings to inform policies to help mitigate crime.
Criminal profiling and forensic psychology are possible careers that fall under the category of criminology.2
Criminal justice, on the other hand, hones in on the practical applications. Criminal justice takes the "why" from criminology and explores the real-life responses to it. This may include any number of complex areas, such as local and federal policies, law enforcement, incarceration, rehabilitation and more.
There are a broad range of criminal justice careers, including police officers, investigators and detectives.2
Our online MS in Criminal Justice explores concepts relevant to both criminal justice and criminology careers – helping prepare you for the role you want.
Is criminal profiler a real job?
Yes and no. There are, in fact, professionals responsible for creating criminal profiles. However, these jobs are typically called "criminal investigative analysts," not "criminal profiler."
Criminal investigative analysts use data to identify likely characteristics of a suspect in a crime. Several resources are used to compile these criminal profiles, such as the testimonies of witnesses or victims as well as forensic crime scene evidence.
According to Indeed, most criminal investigative analysts are employed by the FBI in the Behavioral Analysis Unit (BAU) and work in the National Center for the Analysis of Violent Crime (NCAVC) in Quantico, VA.3 Some analysts may also work for the Bureau of Tobacco and Firearms to identify arsonists and bombers.3
While there may not be as many "criminal profilers" in real life as you see depicted on TV, there are still many fascinating career opportunities that a degree in criminal justice can prepare you for.
Related Articles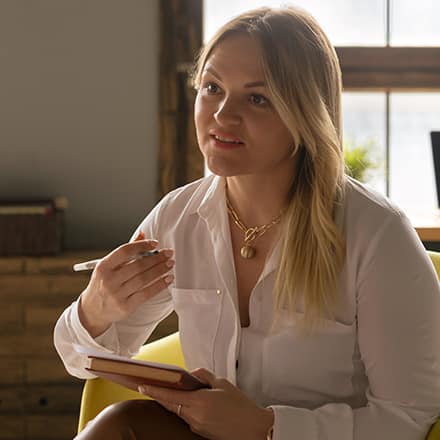 Choosing a psychology major can prepare you for diverse career paths. It goes beyond human services and may open doors in business, education and government. This major is valuable for roles that require understanding human behavior and social interactions.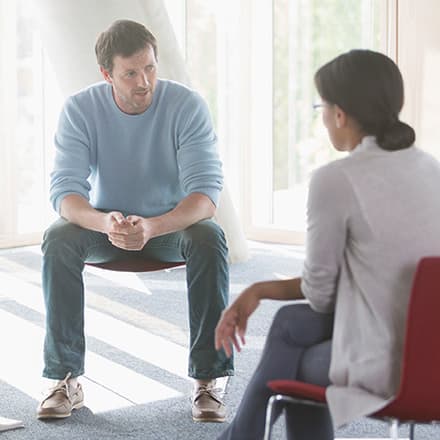 With a degree in psychology, you will use core skills such as research, decision-making and communication to work in a vast array of fields, including business, counseling, human resources and many more. Use your degree level and interests to help narrow down which of these careers is right for you.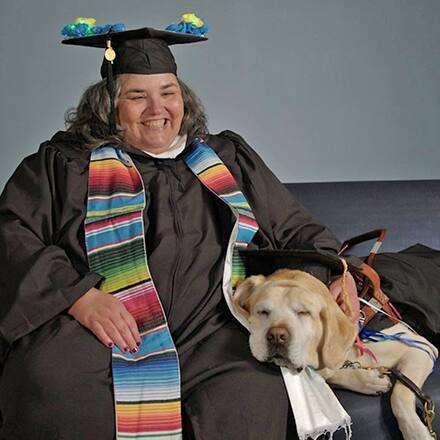 After facing accessibility challenges at other schools, Heather Schey enrolled at Southern New Hampshire University, where she earned her BA in Human Services. She now works to help people with disabilities live independently and advocates for accessible public transportation in Rhode Island.
References
Sources & Citations (1, 2, 3)
1Bureau of Labor Statistics, U.S. Department of Labor, Occupational Outlook Handbook, on the internet at:
https://www.bls.gov/ooh/protective-service/police-and-detectives.htm (viewed Nov 7, 2022)
https://www.bls.gov/ooh/management/emergency-management-directors.htm (viewed Nov 7, 2022)
https://www.bls.gov/ooh/management/top-executives (viewed Nov 7, 2022)
https://www.bls.gov/ooh/protective-service/police-and-detectives.htm (viewed Nov 7, 2022)
Cited projections may not reflect local and/or short-term economic or job conditions and do not guarantee actual job growth.
2The Balance Careers, The Difference Between Careers in Criminology and Criminal Justice, on the internet, at https://www.thebalancecareers.com/difference-between-criminology-and-criminal-justice-3975265 (viewed Aug. 3, 2021)
3 Indeed, What Is A Criminal Profiler?, on the internet, at https://www.indeed.com/hire/c/info/what-is-a-profiler (viewed Aug. 3, 2021)