Engineering Professor Dr. Anat Eshed: A Faculty Q&A
After basing her scholarly career on physics and materials science, Dr. Anat Eshed shifted her focus to cognition and learning and now teaches at Southern New Hampshire's College of Engineering, Technology, and Aeronautics (CETA). She shared her views on teaching, the importance of education and more as part of our Faculty Spotlight series.
Tell us a little bit about your professional background.
I received my Ph.D. in physics from the Technion – Israel Institute of Technology, specializing in experimental solid-state physics and biophysics. Following graduation, I worked as a postdoctoral fellow at the University of Texas, where I built a laboratory for growing quantum dots of semiconducting materials. I completed a second postdoctoral fellowship at the Massachusetts Institute of Technology, developing materials systems for photonics applications. I also worked for two years with a group of chemists at Tufts University, developing the optics for "optical tweezers," built on a concept that awarded Arthur Ashkin the Nobel Prize in Physics in 2018. I remained at MIT as a research scientist in the Department of Materials Science and Engineering for over a decade, after which I shifted my professional interest to the fields of cognition and learning. I obtained a post-graduate certificate in the area of learning science, specifically in the assessment of intellectual functioning and its utilization for creating effective plans for struggling learners.
What led you to academics, and in particular, SNHU?
Learning and innovating have always been the most rewarding activities in my life, which makes academic work a natural fit. SNHU has given me an opportunity to be both a practitioner of teaching and learning, and to research and implement new strategies to help students become more successful learners.
The unique mix of my professional paths, combining STEM and learning science, makes me excited to think about developing ways to make learning of STEM disciplines more accessible to a wide range of learners.
What drew you to this field of study? What keeps you excited about it?
Initially, I was fascinated with the incredible amount of creative thinking that is inherent in the development of scientific concepts. As I gained the ability to fundamentally understand the natural world, I fell in love with the process of thoughtful and methodical discovery and innovation. I always like to challenge ideas and thoughts and often entertain the "why?" "why not?" and "what if?" – all of which are at the core of all scientific work. Pushing the limits of thinking and ideas, challenging concepts and examining them from various directions, keep me excited about working in academia.
What do you find rewarding in your position as full-time faculty?
I find the ability to make strong personal connections with my students in and out of the classroom highly rewarding as it helps me to motivate them as they grow as learners. I enjoy having conversations with our students, hearing their personal life stories and especially understanding what they are proud of. Whether it is a story of overcoming a barrier, an achievement or a story about relationships, everyone has a narrative that makes her or him unique. Knowing these stories makes each class interaction and learning process very different, which I enjoy. The second most rewarding aspect of being a faculty is the ability to craft individualized and impactful learning experiences. I have several undergraduate research students who are working on projects, and I love being able to facilitate these students' journeys of discovery.
Can you think of a particularly impactful or eye-opening moment as a faculty member?
The most impactful moment to me is seeing positive changes in learners' confidence, esteem and demeanor that come with successfully overcoming challenging events. Since I joined SNHU as a full-time faculty in the Spring of 2018, I have seen learners rise from significant challenges. On the flip side, it is also highly impactful, but in a sobering and humbling way, to realize that what I can do as a single faculty is not always enough to support some of our learners. I see this, however, as a problem that provides the opportunity for creative and thoughtful thinking.
What advice do you have for students interested in pursuing their engineering degree? How can people stand out in this field?
The advice I would give to any STEM student is to take advantage of opportunities to experience collaborative problem-solving in project-based courses and in other collaborative learning opportunities. One of the most important skills that is required from a professional is the ability to approach a complex problem, which is often not well formulated and requires the synthesis of concepts that might not have been taught together, combined with a good dose of creative thinking. My other advice is to develop an appreciation for the diversity of thoughts, backgrounds and experiences that increase the value of solutions to these complex problems.
What, if anything, did you not expect from your career path?
When I think of all the serendipitous moments in my career path, I definitely did not expect to fall in love with a second, quite different, discipline and end up merging the knowledge from both STEM and cognitive science at SNHU. It was a happy accident that I had the opportunity to work at CETA, and I am now able to pull together the two disciplines in my work for the university.
What do most people not understand about working in the engineering field?
I think that as in most fields, and especially in the world we live in today, effective communication is one of the most important aspects in the daily work of engineers and is underappreciated. Communication can open or close the doors of opportunities. Both professional and personal communication utilizing a wide range of modalities are critical skills for students and professionals to learn and improve continually, as they are instrumental to one's success.
How have you found ways to effectively connect with students?
I utilize multiple ways of getting to know the individuals in my classes. I believe that my understanding of their interests, their goals and what makes them who they are is critical for their learning. In addition to personal connections, I use motivational and interest tools to better connect with my students. I relate the material covered in the classroom and activities to the students' aspirations, helping them to see the connections between what they are doing at the moment and how they might use it in their professional lives. These connections make the concepts they need to learn meaningful, which helps them better understand and apply the ideas.
What do you enjoy doing when you're not working?
I was a competitive swimmer and still find being in the water both a mind-clearing and a great stress-relieving exercise. I also enjoy listening to podcasts on my way to and from work. The Happiness Lab with Dr. Laurie Santos of Yale University is a current podcast I am listening to.
What is one (or two) books every student in the engineering program should read?
The "Martian" by Andy Weir is a must-read for STEM students. Finally, a book that puts a scientist as a nerdy, but real hero! Although not set in a typical engineer's work environment, it truly reflects the hallmark of the profession: problem-solving that is made possible with a "never give up" attitude.
Why is education important to society as well as to you personally?
Education is important and meaningful on so many levels. If I had to choose the most significant personal meaning, I would choose independence. Education provides a richer playground to think wider, deeper and differently, to make critical judgments and to shape one's own decisions. Education opens the door to a new set of opportunities not only because one gains new skills and abilities but also because one gains experiences that build character and confidence.
Joe Cote is a staff writer at Southern New Hampshire University. Follow him on Twitter @JoeCo2323.
Explore more content like this article
August 19, 2021
If you're wondering how to become a computer programmer, the field requires academic knowledge, a passion for math and engineering, adaptability and hands-on experience.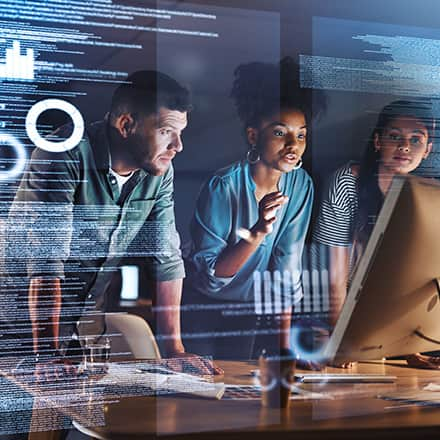 August 11, 2021
With a computer science degree, you can embark on a career with dozens of potential job roles suited to your interests. You can use the knowledge you develop earning your degree to work in technology, manufacturing and more.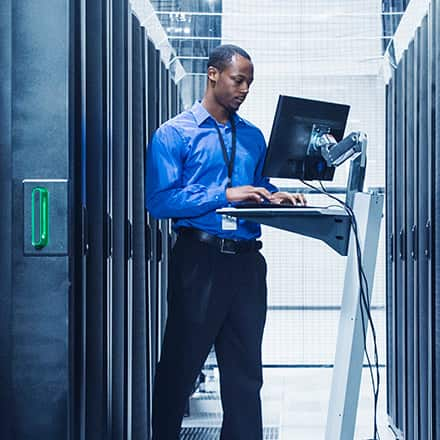 July 20, 2021
The field of cyber security is about leveraging top-notch problem-solving skills with technical aptitude to keep people and data safe. Despite being relatively new, the field of cyber security is here to stay.