Calculating Careers: What Can You Do with a Math Degree?
Your math degree can open doors to a wide variety of careers, such as in market research, statistics, technology and more. It can also help you sharpen your skills in logical reasoning, communication and teamwork.

Understanding the Numbers
When reviewing job growth and salary information, it's important to remember that actual numbers can vary due to many different factors — like years of experience in the role, industry of employment, geographic location, worker skill and economic conditions. Cited projections do not guarantee actual salary or job growth.
This article was updated on Oct. 26, 2023 with additional contributions by Ashleigh Worley.
Your math degree can have more career applications than you might think. The career possibilities for someone with a math degree are diverse; it's not just about strictly having math-focused jobs — teacher, tutor, mentor. Math is a good major because it can teach you not only about mathematics itself, but also how to use critical thinking and problem solving that are applicable in nearly any job.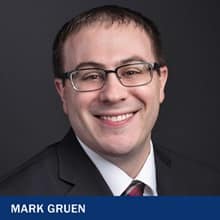 "As technology and data continue to play crucial roles in various industries, the demand for individuals with strong mathematical skills is growing rapidly," said Mark Gruen, associate dean of global campus mathematics at Southern New Hampshire University (SNHU).
The skills gained from a mathematics program can make you more valuable to potential employers. Employers across a variety of industries look for analytical and problem-solving abilities.
Are Math Degrees Worth It?
There are many transferable skills and knowledge sets that can make your math degree worth it. Gruen notes these three specific areas of math-degree expertise:
Logical reasoning: Recognize valid, partially (informally) valid, and invalid logic
Analytic thinking: Determine what can be measured and analyzed quantitatively
Modeling: Restate a real-world problem as a math model to be solved
Gruen also noted important and helpful non-math attributes you may acquire:
Communication: Written and oral, particularly to consumers of information who usually have a lower level of mathematical expertise
Teamwork: Especially with non-math majors — be able to view the team goals in addition to individual math work goals
Gruen suggests considering a minor, double major or coursework in a field-specific discipline. "While a mathematics degree provides transferrable skills, domain-specific knowledge can be beneficial for a career in that field. The mathematics degree at SNHU includes a significant number of free electives where students can explore coursework that would be relevant to specific careers," he said.
What Fields Do Math Majors Work In?
---
---
"Different levels of mathematics degrees and expertise open different career options," Gruen said.
According to Gruen, jobs using operations research and math modeling might include:
Economic modeling
Efficiency and performance studies
Investment analysis
It's important to note that some models require a more advanced degree, too.
Gruen also said that areas where more advanced work requires a lot of math include:
Computer science
Cryptography and data security (private and public sectors)
Scientific and engineering research
Here are a few other jobs that involve math, but that you may not have immediately considered.
Market Research
As a market research specialist and analyst, you can leverage statistics and optimization to evaluate the efficacy of a marketing campaign, according to Gruen. Companies are creating positions to have these specialists on staff."
Tons of data can be collected and evaluated," Gruen said. "If you're a big corporation who's spending millions on advertising, you can afford to have a dedicated statistician to study what's working. Much of this work has replaced the resources previously spent on focus groups."
A market research analyst can earn a median salary of $68,230, the U.S. Bureau of Labor Statistics (BLS) reports.* BLS also predicts a 13% growth rate for market research analysts through 2032.*
Finance and Predictive Analysis
It's not just stock brokers who work on Wall Street. There are also financial research firms where your math degree can be a highly sought asset.
"One theory (used on Wall Street) is the Black–Scholes model. It's tremendously mathematical, and used to figure how much stock options should be worth, the cost and economic impact," Gruen said. "You have to be close to an advanced degree. They pay very well.* And if you can create a math model better than someone else, you can be very successful."
This type of financial analysis and predictive modeling is also in demand off Wall Street. "Regular companies still have a need to manage their money and investments," Gruen said, and have those analysts within their organizations as well.
A mathematical education can qualify you to help a business find more efficient and cost-effective practices. For instance, an organization may want to optimize the production of a certain product or the schedule of their employees. Even a small increase in efficiency at a large organization can result in major benefits.
The combination of mathematical expertise, programming experience and communication skills can lead to opportunities within the business or finance industries.
Statistics
As a statistician, you may provide statistical analysis for a larger team in industries such as engineering, science, business, social science or research. According to BLS, statisticians typically need a master's degree in mathematics or statistics, but some positions may be available to those with a bachelor's degree.
Statisticians are in high demand. BLS predicts a 32% growth rate for statisticians from 2022 to 2032.* One example is the pharmaceutical industry; they are using on-staff statisticians as well as high-end statistical software. Gruen said that many Fortune 500 companies use this software and need an educated person to run the analysis. "The person who uses the software at the company needs math skills. And pretty much all companies need that analysis," he said.
BLS reports a median annual wage for statisticians as $98,920, as of May 2022.*
Technology and Artificial Intelligence
Changes in computers and technology have led to an ever-growing industry revolving around artificial intelligence (AI). Combining a math degree with a computer science or IT education could help you find a job involving AI.
"Mathematics is the backbone on which AI and machine learning algorithms are built," said Gruen. "Individuals with a strong mathematics background will be able to understand the limitations and design decisions that are critical for using these tools in the right context."
The McKinsey Global Institute predicts that 70% of companies may begin using at least one category of AI technology by 2030. These categories include:
Advanced machine learning
Computer vision
Natural language
Robotic process automation
Virtual assistants
This kind of growth can open doors for math students with an interest in artificial intelligence.
"With advances in technology and AI, students have more opportunities to apply mathematics to exciting areas of study, as well as leverage those technologies (such as computing) to answer more interesting questions," said Gruen.
Law
You may not immediately think of law as a math-related field, but the skills you've learned translate well, Gruen said.
"There's a lot of logical thinking, deductive reasoning … that's something you learn in a lot of math courses," he said. "A lot of law schools are looking for those skills. The LSAT admission test is a lot of math and logical thinking."
Whether you choose to apply your math skills and knowledge to a career in business, or find applications that suit your other interests in a completely different industry, your math degree can give you the confidence to tackle complex problems and advance your career.
Discover more about SNHU's bachelor's in mathematics: Find out what courses you'll take, skills you'll learn and how to request information about the program.
*Cited job growth projections may not reflect local and/or short-term economic or job conditions and do not guarantee actual job growth. Actual salaries and/or earning potential may be the result of a combination of factors including, but not limited to: years of experience, industry of employment, geographic location, and worker skill.
---
Kathleen Palmer is an award-winning journalist and writer.
Ashleigh Worley '22 is a writer and student at Southern New Hampshire University, currently pursuing a Master of Fine Arts in Creative Writing. Connect with her on LinkedIn.
Explore more content like this article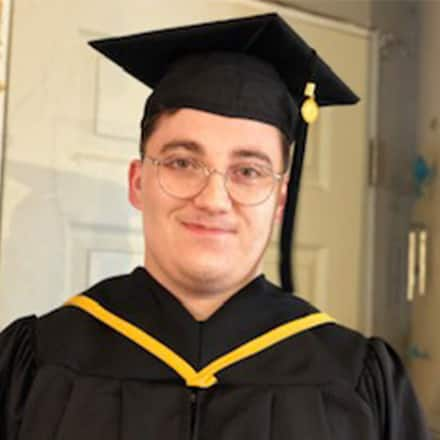 Jacob Kane-Conrad '21 was following a well-worn path to his college degree, but he also did it his own way.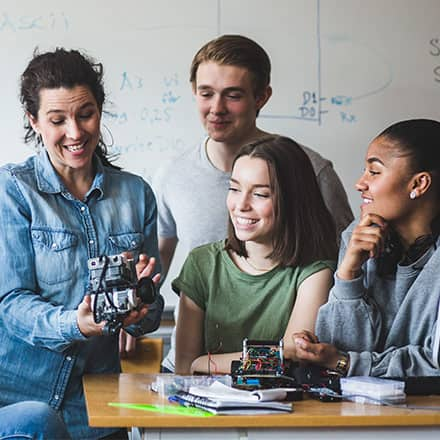 Let's start with a basic question: Exactly what does STEM mean? It's a term many are familiar with, but don't necessarily understand. STEM is a common abbreviation for four closely connected areas of study: science, technology, engineering and mathematics.
From Grace Hopper, an early pioneer in computer programming, to Katherine Johnson's contributions as a space scientist, women have been proving their value to the STEM fields for years and years. While there isn't one straight pathway into STEM, there are some general strategies that will help.
About Southern New Hampshire University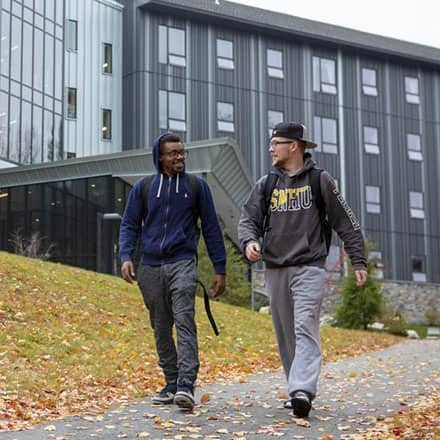 SNHU is a nonprofit, accredited university with a mission to make high-quality education more accessible and affordable for everyone.
Founded in 1932, and online since 1995, we've helped countless students reach their goals with flexible, career-focused programs. Our 300-acre campus in Manchester, NH is home to over 3,000 students, and we serve over 135,000 students online. Visit our about SNHU page to learn more about our mission, accreditations, leadership team, national recognitions and awards.