Add a Math Degree to your Resume
$330/credit (120 total)
Transfer up to 90 credits
Earn math credits for what you already know
24/7 online access to the classroom
No application fee or SAT/ACT
Prepares you for many jobs in quantitative and analytical fields
Online Math Degree Program Overview
Earn your Bachelor of Arts (BA) in Mathematics online and develop a strong mathematical skill set, including an advanced ability in mathematical methods, reasoning and problem solving.
Earn math credits for what you already know: Save time and tuition with our Pathways to Math Success assessments. Depending on your scores, you could earn up to 12 math credits – the equivalent of 4 courses – toward your degree for less than $50 per assessment. For additional information, or to register for a Pathways to Math Success assessment, contact your admission counselor or academic advisor today.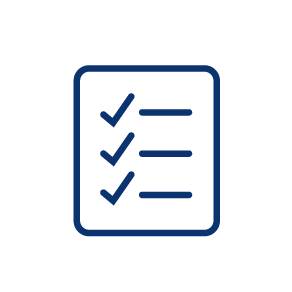 What You'll Learn
Analyze and solve problems across a broad range of mathematical areas
Construct, evaluate and present mathematical solutions
Use mathematical reasoning to solve real-world problems
Create logical mathematical proofs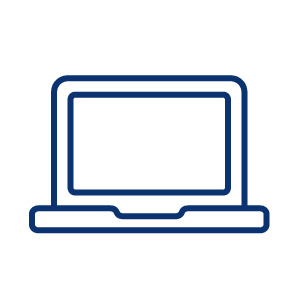 How You'll Learn
At SNHU, you'll get support from day 1 to graduation and beyond. And with no set class times, 24/7 access to the online classroom, and helpful learning resources along the way, you'll have everything you need to reach your goals.
Concentration Options
Add a competitive edge to your natural aptitude for math by enhancing your Bachelor of Arts (BA) in Mathematics with a concentration in Applied Mathematics.
Applied math puts mathematical concepts to work to solve today's most complex real-world problems. With this applied mathematics degree online from Southern New Hampshire University, you'll discover a side of mathematics that functions more like an interdisciplinary science – one with broad-reaching applications in the modern world.
You'll learn commonly used statistical methods and techniques, delving into mathematical modeling and working with cutting-edge software tools that let you visualize the models you're constructing and analyzing.
You'll also get to specialize in one of three growing areas of interest, including statistical analysis, operations research and dynamical modeling. Plus, you'll explore the vital role that mathematics plays in scientific research and industry by completing your own research project.
Career outlook:
According to the U.S. Bureau of Labor Statistics, mathematicians and statisticians could expect job prospects to grow 29% through 2031 – much faster than the national average for all occupations.1 With the applied mathematics concentration, you'll be well suited for future work in a number of areas, from biology, epidemiology, organic chemistry and other natural sciences to data analytics, business management science, marketing and even urban planning.
This concentration includes 4 courses in applied mathematics, in addition to the 10 required mathematics courses in the degree program. You'll get a solid grounding in applied math, sharpening your analytical and statistical skills along with your ability to construct and defend clear, rigorous and logical mathematical proofs.
Online Courses may include:
Introduction to Scripting
Mathematical Modeling
Operations Research
Dynamical Modeling
Paving Your Pathway to Math Success
Join thousands of SNHU students who've saved time and money by earning credits and having courses waived – simply by demonstrating what you already know.
Mathematics Career Outlook
An online math degree can provide you with the foundation for career opportunities in a broad range of fields. However, some fields or specializations may require additional training or credentials.
Actuary
Use mathematics, statistics and financial theory to assess financial risk for businesses.
Operations Research Analyst
Solve organizational problems using advanced mathematical and analytical methods.

Statistician
Design surveys, analyze data and present findings to stakeholders through reports, tables, charts and graphs.
Financial Analyst
Assess the performance of stocks, bonds and other investments to determine the best financial strategies for your clients.
Management Analyst
Improve efficiency in organizations by making informed recommendations and collaborating with managers to solve operational challenges.


Computer Programmer
Bring life to the ideas software developers create by writing the code that gives computer applications functionality.
You'll be able to apply what you've learned to a variety of real-world problems in almost any field, from pharmaceuticals to sports statistics. Wherever there's a need for quantitative analysis or modeling, you'll have an opportunity to use your online math degree in real, impactful ways.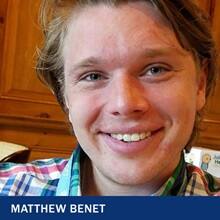 Matthew Benet '16, for instance, earned a perfect GRE score of 170 in mathematics and went on to become a teaching assistant at Johns Hopkins University's Center for Talented Youth summer program.
"Throughout high school I made it a point to help my fellow classmates understand what was frustrating them in math and would always strive for the moment when they got a big smile on their faces and started enjoying themselves … There is nothing more pure than math; it's the core basic universal truth. Science is a theory that somewhere down the line might be disproven by some improbable possibility. I love science, but no matter what, math ties into everything," Benet said.
A math degree helped Luanne Dexter '18 change jobs entirely.
"Towards the end of my degree program, I began working with someone from the SNHU career center, because I wanted to transition out of an industry that I was no longer passionate about," she said. "I also wanted to find a company with a better culture. During this time, I was laid off and because I was already working towards transitioning, it made the situation a lot less stressful than it would have been under normal circumstances."
Dexter credits the combination of her math degree and SNHU's career services to leading her to her employer.
"I learned so much from this program and it was a great experience," she said. "I am so thankful for the opportunities it brought me. ... This degree allowed me to complete my goal and it inspired me to go for my master's degree (an MS in Data Analytics, class of 2020) with SNHU!"
Job Growth and Salary
Although job projections can vary by region and title, careers related to mathematics are generally on the rise.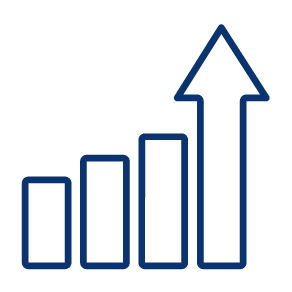 Job Growth
According to the U.S. Bureau of Labor Statistics, job prospects for actuaries are set to soar 21% through 2031, 23% for operations research analysts, 31% for statisticians and 11% for management analysts. All considerably faster than the national average of 8% for all occupations.1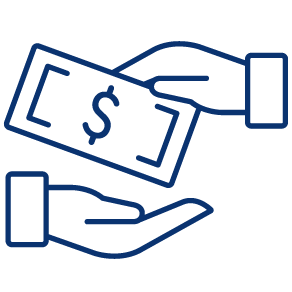 Salary
In 2021, the median annual wage for actuaries was $105,900, $82,360 for operations research analysts, $96,280 for statisticians and $95,570 for financial analysts.1 Along with promising career outlook projections, the median annual salary for management analysts was $93,000.1
Understanding the numbers
When reviewing job growth and salary information, it's important to remember that actual numbers can vary due to many different factors—like years of experience in the role, industry of employment, geographic location, worker skill and economic conditions. Cited projections do not guarantee actual salary or job growth.
Start Your Journey Toward an Online Mathematics Degree
Why SNHU for Your Math Degree
Flexible
With no set class meeting times, you can learn on your schedule and access online course materials 24/7.
Affordable
As part of our mission to make higher education more accessible, we're committed to keeping our tuition rates low. In fact, we offer some of the lowest online tuition rates in the nation.
Prior coursework could also help you save time and money. SNHU's transfer policy allows you to transfer up to 90 credits toward your bachelor's degree and 45 credits for an associate degree from your previous institutions—that means you could save up to 75% off the cost of tuition. You could also save time and money by getting college credit for previous work experience, or by taking advantage of military discounts and employer tuition assistance if available to you.
Respected
Founded in 1932, Southern New Hampshire University is a private, nonprofit institution with over 160,000 graduates across the country. SNHU is accredited by the New England Commission of Higher Education (NECHE), a regional accreditor, which advocates for institutional improvement and public assurance of quality.
Recently, SNHU has been nationally recognized for leading the way toward more innovative, affordable and achievable education:
U.S. News & World Report named SNHU the 2021 Most Innovative University in the North and one of the nation's "Best Regional Universities"
Awarded the 21st Century Distance Learning Award for Excellence in Online Technology by The United States Distance Learning Association (USDLA)
A $1 million grant from Google.org to explore soft skills assessments for high-need youth
Network
At Southern New Hampshire University, you'll have access to a powerful network of more than 300,000 students, alumni and staff that can help support you long after graduation. Our instructors offer relevant, real-world expertise to help you understand and navigate the field. Plus, with our growing, nationwide alumni network, you'll have the potential to tap into a number of internship and career opportunities.
93.6% of online students would recommend SNHU (according to a 2022 survey with 17,000+ respondents). Discover why SNHU may be right for you.
Expanding access to quality higher education means removing the barriers that may stand between you and your degree. That's why you can apply at any time and get a decision within days of submitting all required materials:
Completed free undergraduate application
Prior transcripts, which we can retrieve at no cost to you
Test scores are not required as part of your application
Acceptance decisions are made on a rolling basis throughout the year for our 6 (8-week) undergraduate terms.
If you're ready to apply, follow these simple steps to get the process going:
If you have questions or need help filling out your application, call 1.888.387.0861 or email enroll@snhu.edu.
Learn From Industry Experts
Luanne Dexter '18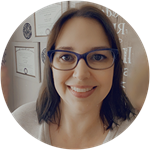 "The instructors at SNHU not only brought classroom experience but most of them brought in real-world experience. They really helped me to understand how the concepts are used and also how to find additional resources if I needed them."
Courses & Curriculum
If you have a genuine interest in mathematics, you have an ideal way to multiply your skills with the help of instructors in the online BA in Mathematics degree program.
This online math degree provides broad exposure to the key branches of mathematics. In addition, students can strengthen their math skills and marketability through the use of industry-standard programming languages like Python, Matlab and R to solve real-world problems in business, finance – just about any discipline.
You'll complete 14 math courses as you work toward your math degree online – 4 of which are elective courses based on your particular areas of interest. Courses in this program are taught by seasoned faculty with real-world experience as mathematicians and educators across a broad range of fields, including business, economics, technology, natural sciences and social sciences.
"The class that stood out the most to me was Differential Equations," Dexter said. "This was the last in-person course I had taken at a local college ... and the professor told us that most of us would fail. That was the case, and I was really discouraged after that. SNHU was a completely different experience. I was given so many resources and full support of the professor. I was so happy when I completed that course since it signified a new experience, and I knew I was in the right program."
Learn more about how to study math.
Curriculum Requirements & Resources
General Education
All undergraduate students are required to take general education courses, which are part of SNHU's newly redesigned program, The Commons. The goal of The Commons' curriculum is to empower you with some of the most in-demand skills, so you can succeed not only in your academic career, but in your personal and professional life too.
Technology Resources
We provide cloud-based virtual environments in some courses to give you access to the technology you need for your degree – and your career. Learn more about our virtual environments.
Earn Math Credits
Save time and tuition with our Pathways to Math Success assessments. Depending on your scores, you could earn up to 12 math credits – the equivalent of 4 courses – toward your degree for less than $50 per assessment. For additional information, or to register for a Pathways to Math Success assessment, contact your admission counselor or academic advisor today.
List of Courses
Courses May Include
BA in Mathematics Online
MAT 225
Calculus I: Single-Variable Calculus
Calculus is the mathematical study of change that has widespread applications in science, engineering, economics and business. This course provides a rigorous introduction to single-variable calculus. Topics include limits, continuity, differentiation and integration of algebraic, trigonometric, exponential, and logarithmic functions, applications of derivatives, and integration, including the Fundamental Theorem of Calculus. This course will encourage students to think beyond memorizing formulas and to work towards understanding concepts.
MAT 275
Calculus II: Integration and Series
This course is a continuation of MAT 225 that deepens a student's understanding of single-variable calculus. Students will learn new techniques of integration, including substitution, integration by parts, partial fractions, and integration tables. This course will also extend a student's knowledge of addition. That is, students already know how to add two, three, or n numbers together but, in this course they will learn how to add an infinitely many numbers together. This will enable students to represent differentiable functions-including exponential, trigonometric and logarithmic functions-as functions that look like polynomials with infinitely many terms. In doing so, students will enhance their abilities to evaluate and estimate integrals. Finally, students will also learn about parametric curves and polar coordinates-both useful tools for describing the motion of moving objects such as projectiles, planets, or satellites-in order to apply single-variable calculus skills in additional settings.
MAT 299
Mathematical Proof and Problem Solving
This course introduces students to the language and methods used to create and write mathematical proofs and solve problems. Methods of proof will include: direct, contrapositive, contradiction, and induction. Methods of problem solving will be based on Polya's four steps for problem solving. Students will learn about and utilize the many functions of proof including: verification, explanation, communication, discovery, justification, and inquiry. The course will also explore the relationship between problem solving and the process of proving. Students will explore fundamental abstract concepts in mathematics including: functions and relations, set theory, number theory, and logic.
MAT 325
Calculus III: Multivariable Calculus
Many real-world applications of calculus in science, engineering, economics, and business employ functions with many variables. This course extends the basic concepts of single-variable calculus developed in MAT 225 and MAT 275 to functions of several variables. Topics include vectors, the geometry of space, vector-valued functions, motion in space, partial derivatives and multiple integrals.
MAT 330
Differential Equations
Differential equations are useful in modeling real-world phenomenon involving rates of change such as the spread of disease, the change in a population, the free fall of an object, and the decay of a radioactive substance. This is a first course in differential equations. Topics include solving first- and higher-order differential equations and modeling with first- and higher-order differential equations.
MAT 350
Applied Linear Algebra
This is a first course in linear algebra and matrices. Topics include systems of linear equations, linear independence, matrices of linear transformations, matrix algebra, determinants, vector spaces, eigenvalues and eigenvectors. After mastering the basic concepts and skills, students will use their knowledge of linear algebra to model a selection of applied mathematics problems in business, science, computer science and economics.
Total Credits: 120
Minimum Hardware Requirements
| Component Type | PC (Windows OS) | Apple (Mac OS) |
| --- | --- | --- |
| Operating System | Currently supported operating system from Microsoft. | Currently supported operating system from Apple. |
| Memory (RAM) | 8GB or higher | 8GB or higher |
| Hard Drive | 100GB or higher | 100GB or higher |
| Antivirus Software | Required for campus students. Strongly recommended for online students. | Required for campus students. Strongly recommended for online students. |
| SNHU Purchase Programs | | |
| Internet/ Bandwidth | 5 Mbps Download, 1 Mbps Upload and less than 100 ms Latency | 5 Mbps Download, 1 Mbps Upload and less than 100 ms Latency |
Notes:
Laptop or desktop?  Whichever you choose depends on your personal preference and work style, though laptops tend to offer more flexibility.
Note:  Chromebooks (Chrome OS) and iPads (iOS) do not meet the minimum requirements for coursework at SNHU. These offer limited functionality and do not work with some course technologies. They are not acceptable as the only device you use for coursework. While these devices are convenient and may be used for some course functions, they cannot be your primary device. SNHU does, however, have an affordable laptop option that it recommends: Dell Latitude 3301 with Windows 10.
Office 365 Pro Plus is available free of charge to all SNHU students and faculty. The Office suite will remain free while you are a student at SNHU. Upon graduation you may convert to a paid subscription if you wish. Terms subject to change at Microsoft's discretion. Review system requirements for Microsoft 365 plans for business, education and government.
Antivirus software: Check with your ISP as they may offer antivirus software free of charge to subscribers.
Tuition & Fees
As a private, nonprofit university, we're committed to making college more accessible by making it more affordable. That's why we offer some of the lowest online tuition rates in the nation.
We also offer financial aid packages to those who qualify, plus a 30% tuition discount for U.S. service members, both full and part time, and the spouses of those on active duty.
| Online Undergraduate Programs | Per Course | Per Credit Hour | Annual Cost for 30 credits |
| --- | --- | --- | --- |
| Degree/Certificates | $990 | $330 | $9,900 |
| Degree/Certificates (U.S. service members, both full and part time, and the spouses of those on active duty)* | $693 | $231 | $6,930 |
Tuition Rates are subject to change and are reviewed annually. *Note: students receiving this rate are not eligible for additional discounts.
Additional Costs No Application Fee, Course Materials ($ varies by course)
Frequently Asked Questions
Can I get a math degree online?
You can most certainly earn your math degree online. If you choose SNHU, you'll have the added benefit of receiving one of the lowest online tuition rates in the nation.
Opting to go to school online has many other benefits, too. It's more flexible than a traditional in-person classroom, for one. You can log in whenever you want to complete weekly assignments, and never need to worry about the hassle of a long commute. This not only gives you the ability to study on your own time, but empowers you to advance your education without having to put your life on hold.
"I had been searching for an all-online program to finish my bachelor's in math," said Luanne Dexter '18. "I was not able to attend in person because of family obligations so I was never able to complete my degree."

More and more working adults with busy lives are choosing the path of distance learning. And with an accredited, respected, nonprofit institution like Southern New Hampshire University, you can rest easy knowing that you will have the support you need every step of the way.

"It exceeded my expectations, learning online," Dexter said. "And the way the courses were structured really helped me learn the information better than the traditional courses I had taken previously. Self-study and asking questions were a great way to learn."
How long does it take to get a mathematics degree?
The amount of time it takes to earn a mathematics degree online really depends on 2 key factors:
How many classes you take each term
How many previously earned credits you're able to transfer into your bachelor's program
If you've earned general education credits, you may be closer than you think to earning your bachelor's. We also offer Pathways to Math Success assessments, which allow you to show your knowledge of the materials in your program's math courses. Each course assessment is less than $50, and depending on your scores, you can earn up to 12 math credits, saving you both time and money – and moving you that much closer to earning your degree.
We also accept up to 90 transfer credits for our undergraduate programs and offer a free credit evaluation. This gives you the opportunity to look at all your previously earned credits and determine what is transferable to a bachelor's-level program. Once you have this information, you'll be able to identify the classes you'll need to take moving forward, and have a clearer picture of the time it will take to graduate.
Is a math degree useful? What can you do with a math degree?
Because math reasoning skills are so transferable, particularly in the fields of science, technology, engineering and mathematics (STEM), a math degree can help prepare you for a number of professions, many of which can turn into rewarding careers.
Fields that require math proficiency include:
Engineering
Medicine
Physics
Nursing
Computer science
Actuarial science
These are just a starting point. Virtually all fields benefit from the analytical and problem-solving skills students learn in mathematics.
Take, for example, law enforcement.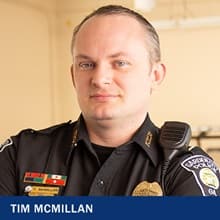 "Data analysis, applied statistics and applied mathematics are being used throughout the country and progressively in law enforcement agencies," said Tim McMillan '15, a police officer who earned his Bachelor of Arts in Mathematics. "I wanted to be on the forefront."
Once he earned his math degree, he was able to use it in the workplace. "We set up an operation where we used a bait car. It was rigged so we can remotely shut it down and lock the doors, keeping someone inside who's trying to steal it."
"I was able to do the time analysis beforehand using applied mathematics — the same procedure that's in any other statistical research — to determine what times were the best times to do this operation. So we didn't have to guess, we were able to have a plan as to what time statistically tipped the scales in our favor."
Math can be seen everywhere. Chefs or gardeners use math fundamentals to measure and purchase supplies. Event planners use math to figure out per-head costs and inventory. Seamstresses and decorators use math on a daily basis, too, as does anyone who works with measurements and schedules.
Read more about the importance of mathematics.
What kind of salary can I earn with a math degree?
In 2021, the median annual wage for mathematicians was $108,100. The highest 10% of them earned over $157,300.1
Salary often depends on the industry you work in. For example, in May 2021, the median annual wages in the top industries1 were:
Professional, scientific and technical services: $129,800
Federal government: $115,610
Colleges, universities and professional schools – state, local and private: $61,600
Plus, since some of the jobs you may be interested in require additional credentials – like a master's degree – you may be able to position yourself for even more of a boost in pay. You'll want to research the roles you're interested in to determine if a master's or another credential would be necessary.
Is a math degree a BA or BS degree?
Southern New Hampshire University's online math degree is a Bachelor of Arts (BA).
While BS and BA programs may differ in some ways, both options end with a credential that can help start or advance your career. The one you choose really depends on your desired field of study.
A BS in Mathematics provides a broad knowledge of mathematics topics with depth in key areas, while a BA in Mathematics provides a solid mathematics core with a more flexible curriculum.
SNHU's BA program offers broad exposure to different areas of math. It allows you to focus on your interests through the use of major and free electives.
University Accreditation
Southern New Hampshire University is a private, nonprofit institution accredited by the New England Commission of Higher Education (NECHE) as well as several other accrediting bodies.
Related Articles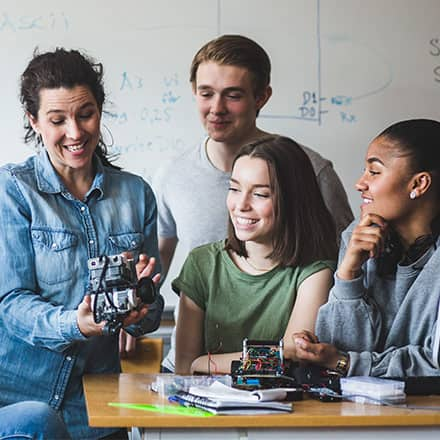 Let's start with a basic question: Exactly what does STEM mean? It's a term many are familiar with, but don't necessarily understand. STEM is a common abbreviation for four closely connected areas of study: science, technology, engineering and mathematics.
From Grace Hopper, an early pioneer in computer programming, to Katherine Johnson's contributions as a space scientist, women have been proving their value to the STEM fields for years and years. While there isn't one straight pathway into STEM, there are some general strategies that will help.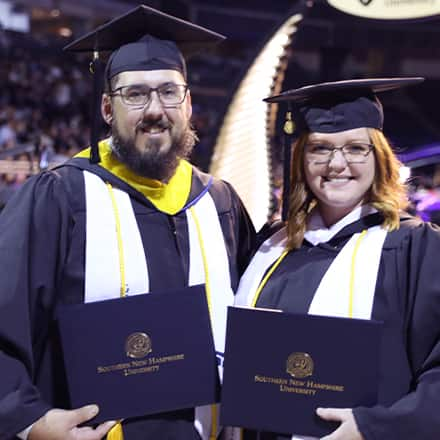 Michael and Taria Richards, both first-generation college graduates, earned their bachelor's degrees together from Southern New Hampshire University. Despite unconventional journeys, they've secured new jobs and are determined to set an example for their children.
References
1Bureau of Labor Statistics, U.S. Department of Labor, Occupational Outlook Handbook, on the internet at:
https://www.bls.gov/ooh/math/mathematicians-and-statisticians.htm (visited Nov. 7, 2022)
https://www.bls.gov/ooh/math/home.htm (visited visited Nov. 7, 2022)
https://www.bls.gov/ooh/business-and-financial/financial-analysts.htm (visited Nov. 7, 2022)
https://www.bls.gov/ooh/computer-and-information-technology/database-administrators.htm (visited Nov. 7, 2022)
https://www.bls.gov/ooh/business-and-financial/management-analysts.htm (visited Nov. 7, 2022)
https://www.bls.gov/emp/chart-unemployment-earnings-education.htm (visited Nov. 7, 2022)
Cited projections may not reflect local or short-term economic or job conditions and do not guarantee actual job growth.