What is Geoscience, Exactly?
Geoscience incorporates several scientific disciplines related by their applications to the study of the earth.
You may be familiar with scientific fields like geology, chemistry, astronomy and physics. What is geoscience, though? Breaking the term down, you can figure out that it means "earth" science, but "earth science" is its own discipline.
While earth science plays a strong role, geoscience is actually made up of multiple scientific disciplines, related by their applications to the studying the earth.
Study of Earth
Geoscientists can be seen working in a number of STEM-related fields, but they all study our planet in some fashion. Individual studies can focus on anything from climate change or volcanic activity to how the environment and human societies interact with each other, as highlighted by the American Geosciences Institute (AGI). Borrowing perspectives, processes and frameworks from other scientific disciplines like chemistry and physics, geoscience allows you to study the nature of our planet and the issues that threaten it through multiple lenses.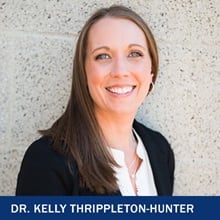 Kelly Thrippleton-Hunter, MAT, PhD, technical program facilitator - science at Southern New Hampshire University (SNHU), is an advocate for students pursuing an interest in geoscience. "The significance of the geoscience field lies in the possibilities of what geoscientists can do to help protect our planet and predict what the future might hold," she said.
From tracking the path of a storm across the Midwest to evaluating the stability of the Perito Moreno glacier, geoscientists perform valuable, and often critical, functions. For those looking for a job with meaning and purpose, this could be the pathway for you.
How to Become a Geoscientist?
A bachelor's in geosciences positions you to influence and view the world from a dynamic perspective as a geoscientist.
With so many options out there, how can you take advantage of this degree program to prepare you for working in your chosen field?
Something to seriously consider is how to use your electives. You can maximize the potential of your program by choosing subjects that compliment your core courses. "Students wishing to focus their careers in more of an environmental arena can bring in courses in biology, environmental science, sustainability, and environmental compliance. Those wishing to be involved in policy and decision making might want to consider courses in data analytics, management, and public administration," said Thrippleton-Hunter.
Looking beyond your studies, building a strong network from among your peers, instructors, and mentors gives you a support group to call on as you get started in your career. Explore internship opportunities as they are an excellent way to gain valuable experience for your resumé. Check out conferences you can attend as a student, too. Thrippleton-Hunter notes that some great events are hosted by AGI, the Geological Society of America (GSA), the Geoscience Information Society (GSIS), and the National Association of Geoscience Teachers (NAGT).
Geoscience Careers
Geoscience careers offer a wealth of opportunities. Pursuing a job in any of the many areas it covers also serves the cause of preserving the world we live in.
Since geoscience can lead into many different specializations, the job market you'll be looking at is rich with possibilities. "The majority of graduates with a degree in geoscience work in the environmental service industry, which involves environmental remediation efforts related to site assessment for development, natural resource extraction and construction," Thrippleton-Hunter said. Many also find their way into governmental positions, working for agencies within the Department of the Interior, she said.
When it comes to potential salaries, resources like the Bureau of Labor Statistics (BLS) and ONet are excellent resources for researching the fields you're interested in. According to the BLS, the median annual income for geoscientists across all tracked specializations (excluding hydrologists and geographers) was almost $93,580 in 2020.
It's also important to consider the outlook for your chosen career. Is it a field that's in demand and will there be jobs in the coming years? Be sure to think about where you live and whether you'll find a market for your skills there. While growth projections may vary, the BLS forecasts that jobs in the area of geoscience (again exempting hydrologists and geographers) will grow by 5% by 2029.
Geoscience Degree Jobs
Here is a list of just some of the jobs you, as a geoscience major, can consider either directly after graduation or with additional education at the graduate level, such as
an MBA
.
Atmospheric Scientist - One kind of atmospheric scientist, meteorologists, are probably very familiar. They're part of the crew of every morning news program. Rest easy if you don't want a career in television, though. The study of Earth's atmosphere, weather patterns, and climate change is also performed by geoscientists who never have to stand in front of a green screen. Those in this field might track hurricanes, form action plans around long-term climate predictions, identify trends to help predict patterns, or travel to locations where major storms are expected to hit in order to gather data, according to BLS.
Environmental Compliance Inspector - Environmental compliance inspectors (sometimes referred to as investigators) take a hands-on approach to finding threats to the natural world. Keen observational skills and analytical thinking are key abilities needed in this role. You may find yourself investigating toxic waste dumps, water treatment plants, construction sites, or waste disposal facilities. You'll protect the environment by ensuring laws and regulations are followed. Job prospects in this area are only expected to grow by 5-7% by 2029, according to ONet (data drawn from the BLS), but it's an option for those with a degree in geoscience.
Environmental Engineer - The mind of an engineer takes a problem and immediately starts to work on a solution. Environmental engineers take on issues like air pollution, beach erosion and industrial waste. This career path requires a degree in engineering, but a geoscience program is a solid foundation for a move into graduate studies. If this is your dream job, Thrippleton-Hunter suggests looking at a master's in geoengineering or environmental engineering once you've completed your bachelor's in geoscience.
Environmental Protection Technician - A passion for preserving the earth may lead a job as an environmental protection technician or specialist. Focused on conservation and sustainability, these geoscientists can find themselves working in the field as consultants for various projects from construction to clean-up efforts. They can also be important team members in test labs or for the government, according to the BLS. Though it lists an associate degree as the minimum entry requirement, you may find that positions with certain organizations may require a more advanced degree.
Geographer - Connecting science to sociology, geographers study the relationship between the earth and humans. How does their environment influence a society; likewise, how does a society affect the natural world? These are questions geographers ask and they utilize tools like satellite data, GPS, survey feedback and maps to understand them. Though the minimum educational requirement for entry-level positions in this field is a bachelor's degree, competition is fierce. The BLS states that the median annual income for geographers in 2020 was $85,430.
Geophysical Data Technician - Geophysical data technicians combine data analysis with their understanding of geoscience to help locate and evaluate natural resources. They are typically called upon to aid in the search for valuable materials, such as oil. Job growth for this field is expected to see at least a 5% increase by 2029, according to ONet (data drawn from the BLS), and the median annual income was about $50,630 in 2020.
Natural Sciences Manager - Leadership skills are valuable in any field, and the sciences are no exception. As with any major project, scientific studies need someone to keep an eye on the big picture and oversee how individual tasks impact the overall progress. You may manage a group of researchers out in the field or lab-based experiments. It's noted by BLS that those who become managers typically have years of work experience in their area of study before overseeing their colleagues in a leadership role. Looking for internship opportunities would be a good way to start building your resumé.
Sarah A. Easley '12 '18MA is a writer for SNHU. Connect with her on Twitter or LinkedIn.
Explore more content like this article
August 19, 2021
If you're wondering how to become a computer programmer, the field requires academic knowledge, a passion for math and engineering, adaptability and hands-on experience.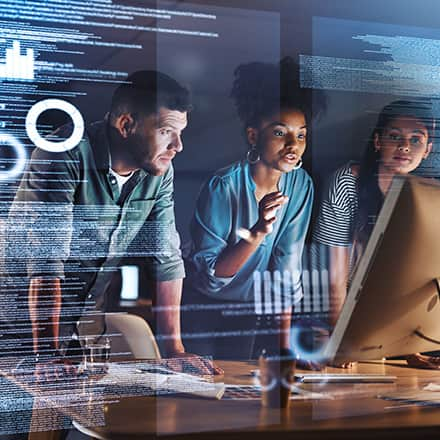 August 11, 2021
With a computer science degree, you can embark on a career with dozens of potential job roles suited to your interests. You can use the knowledge you develop earning your degree to work in technology, manufacturing and more.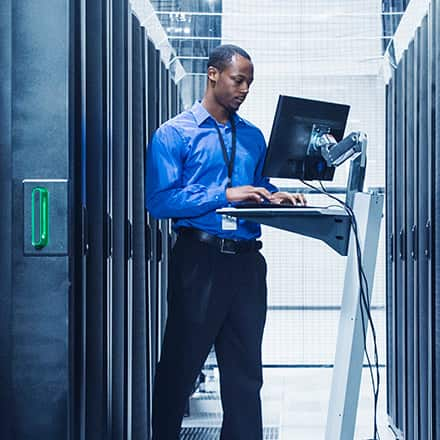 July 20, 2021
The field of cyber security is about leveraging top-notch problem-solving skills with technical aptitude to keep people and data safe. Despite being relatively new, the field of cyber security is here to stay.