What is the Difference Between Data Science and Data Analytics?

While a career in technology may naturally lead you to consider studying engineering or computer science, in today's world of predictive marketing, cloud computing and globalized thinking, jobs working with data are among the most in demand.
If you have a natural sense of curiosity and enjoy discovering new information, a career in data science or data analytics might be the right fit for you. The question is, how are the two fields different and where might they overlap?
What is Data Science?
A data scientist applies "the scientific method and machine learning techniques to find patterns in data to make predictions, said Brian Letort, adjunct instructor of data analytics at Southern New Hampshire University (SNHU).
Data scientists are always looking for ways to best leverage data to address business opportunities. They do this by creating complex mathematical or statistical models and write algorithms to determine the answers to those questions.
"The work is math-heavy, and tends to lead to jobs with titles like data engineer or artificial intelligence programmer", said Ben Tasker, technical program facilitator of data science and data analytics at SNHU. As "one of the fastest growing careers in the world right now, job titles are evolving every day" he said. "Companies are continuously developing job opportunities for work in this field."
If you are interested in figuring out how to get and apply the information needed to address a business need, a career in data science just might be for you.
What is Data Analytics?
While the mathematical and logical thinking skills necessary to be successful as a data scientist are also helpful for a career as a data analyst, there are some notable differences between the two.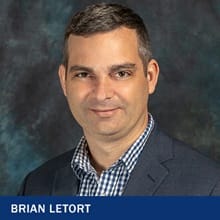 While a data scientist focuses on how to best obtain and use data, a data analyst mines existing data to interpret it and present findings based on the specific business needs of their organization. A data analyst will look at data, work to understand and interpret it, and then share those findings with stakeholders in a meaningful, accessible way.
This often involves visual and graphic design skills as well as excellent interpersonal and communication skills. "A data analyst is a storyteller," said Letort. "When you look at the data, you look for ways to present it visually to other stakeholders as a narrative, considering the visuals you might use to make the data accessible to them."
The role requires a high level of business intelligence and interpersonal skills because you have to know your customer and understand their needs.
In What Ways Do Data Science and Data Analytics Overlap?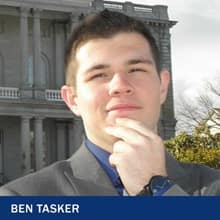 In short, "the data analyst will determine what data is needed and how to present the findings, and the data scientist will build the model to acquire the data," said Tasker.
Both fields have a strong focus on math, computer programming and project management.
A strong sense of emotional intelligence is also key. Whether on the data science side or data analytics side, "you need to know when and how to pitch a model or an algorithm and understand and be able to articulate and consider the business costs associated with it and how to best present the findings to stakeholders," said Tasker.
Above all, genuine curiosity is critical. "You really need to have a desire to look at data and try to derive patterns," said Letort. "Critical thinking and problem solving are key. You need to question everything like you're a detective to mine the appropriate data and derive meaningful conclusions," he said.
Why is Data Important?
Using data wisely is critical to the success of most, if not all, organizations. Companies use data to identify their target customers. They can use data to learn why people are behaving a certain way or to help develop new programs or products to sell or provide to customers.
Consider a company like Netflix. They have millions of bits data that they gather from customers based on each person's viewing history and choices. A data scientist can create an algorithm to determine what recommendations to make for which other programs customers might enjoy. A data analyst might review the data and present it to various stakeholders as justification for adding or removing certain programs. This is just one example of how data can be used to improve the customer experience and add value to a company's services or products.
Of course, data can be used in many fields and to gather all sorts of useful information to support business processes. Consider a university that might use student enrollment data to determine which majors or courses of study to add or remove to its catalog. Data can also be used by manufacturers for designing new prototypes, or to create new marketing campaigns targeted to a specific audience.
The list of how data might be used to improve or enhance the customer experience is truly endless.
How to Start Your Career in Data Science vs. Data Analytics
"If you like programming and writing code and learning about machine learning and algorithms you'll probably like data science better," said Letort. "If you like visualization, storytelling, people, and business processes in addition to working with data, you'll probably like data analytics better."
While a master's in data analysis or data science methods is not necessarily required for a successful career, it can help you be competitive in the job market. The more education you have, the more you communicate to your employers your interest in growing in your field.
It's important to always work towards developing new skills to keep current because the fields are always changing. "I've been in this field for 19 years and the field changes daily. To be successful, you need to know enough to stay current but also realize you'll never know everything," said Letort.
What's the Bottom Line?
A willingness to understand the big picture also helps. Knowing how to take company values, historical trends and client interests into account when presenting information to stakeholders is a key part of the role of both the data analyst and data scientist.
In either role, it's important to become very good at asking questions. When starting a new project, "I write down a list of questions that leadership might have," said Tasker. "Then I consider the data points I could get for each question and if it's achievable. It's important to remember that just because you have data doesn't mean it's valuable." Being able to successfully interpret data and communicate your findings to other stakeholders takes practice and a flexible business mindset in addition to technical and mathematical expertise.
"Honestly, anyone can succeed in either of these fields if they have the drive," said Tasker. While a technical background helps, "you don't need a background in technical fields as long as you have the interest to learn."
Marie Morganelli, Ph.D. is a freelance content writer and editor at Precise Words Creative. Connect with her on LinkedIn.
Explore more content like this article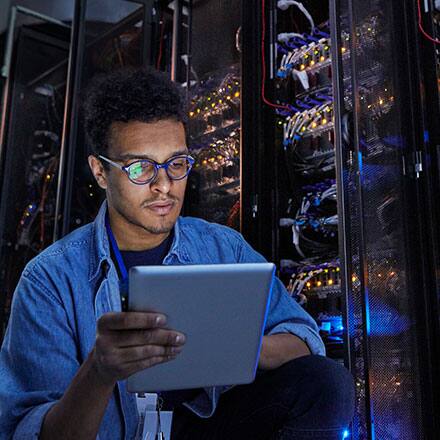 December 03, 2021
In recent years, headlines about cyber security have become increasingly commonplace. For companies of all sizes, keeping information safe is a growing concern.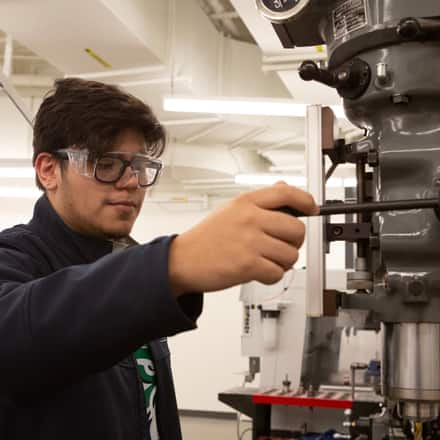 November 22, 2021
If you're majoring in a STEM field, that means your degree program falls under the umbrella of science, technology, engineering, or mathematics. While you can't major in STEM itself, programs in this category include ones that emphasize research, innovation, or the development of new technologies.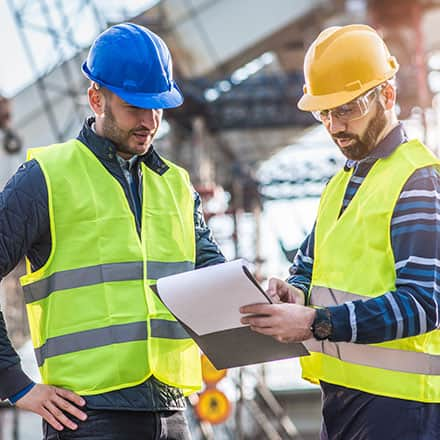 November 16, 2021
There are dozens and dozens of types of engineering, but when it comes down to the basics, engineering is about using specialized bases of knowledge to solve a problem.