What Does a Data Analyst Do?
A data analyst reviews data to identify key insights into a business's customers and ways the data can be used to solve problems. They also communicate this information to company leadership and other stakeholders.
In today's technology-driven world, data is collected, analyzed and interpreted to solve a wide range of business problems. With a career as a data analyst, you could play a powerful role in the growth and success of an organization.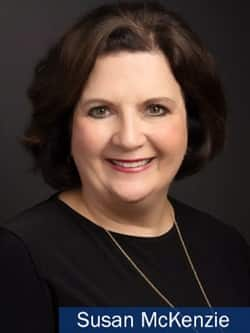 A data analyst is a lot more than a number cruncher. Analysts review data and determine how it can be used to solve problems, learn key insights about a business's customers and boost profits. Analysts also work to communicate this information with key stakeholders, including company leadership.
"Ultimately, the work of a data analyst provides insights to the organization that can transform how the business moves forward and grows successfully," said Susan McKenzie, associate dean of STEM programs at Southern New Hampshire University (SNHU).
If you're interested in how to become a data analyst, it's important to understand the day-to-day work of an analytics professional and how to prepare for a successful career in this growing field.
What Is a Data Analyst?
Data analysts play an important role in a modern company, helping to reflect on a company's work and customer base, determine how these factors have affected profits and advise leadership on ways to move forward to grow the business.
According to McKenzie, successful data analysts have strong mathematical and statistical skills, as well as:
Analytical skills to gather, view and analyze information
Numerical skills to measure and statistically analyze data
Technical skills including software and scripting languages to organize and present data
Data analysts also require a strong foundation of business knowledge and professional skills, McKenzie said, from decision-making and problem solving to communication and time management. Attention to detail is one of the most important data analyst skills, ensuring that data is analyzed efficiently and effectively while minimizing errors.
As a data analyst, you can work to collect data using software, surveys and other data collection tools, perform statistic analyses on data and interpret information gathered to inform important business decisions, McKenzie said. For example, a data analyst might review the demographics of a company's website visitors who clicked on a specific advertising campaign. This data could then be used to review whether the campaign is reaching its target audience, how well the campaign is working and whether money should be spent on this type of advertising again.
Where can a data analyst work? Large amounts of data are becoming increasingly accessible to even small businesses, putting analysts in high demand across a wide variety of industries. According to a 2017 report from IBM, data and analytics jobs are predicted to increase by 364,000 openings - to 2.72 million - by 2020, with the highest demand for data analysts in finance, insurance, professional services and information technology.
Many organizations have even created information analyst teams, with data-focused roles including database administrators, data scientists, data architects, database managers, data engineers and, of course, data analysts, McKenzie said.
How to Become a Data Analyst
No matter what your specific interests are in the data analytics world, you're going to need a bachelor's degree to get started in the field. While many people begin a data analytics career with a degree in mathematics, statistics or economics, data analytics degrees are becoming more common and can help set you apart in this growing field, according to McKenzie.
"With the increase in the amount of data available and advanced technical skills, obtaining a university degree specifically in data analytics provides the ability to master the necessary skills for the current marketplace," McKenzie said.
In an undergraduate data analyst degree program, you'll explore business, information technology and mathematics, with a focus on data mining, simulation and optimization. You'll learn to identify and define data challenges across industries, gain hands-on practice collecting and organizing information from many sources and explore how to examine data to identify relevant information. You'll also be prepared to use statistical analysis, simulation and optimization to analyze and apply data to real-world situations, and use the data to inform decision-makers in an organization.
A master's in data analytics can take your career even further, exploring how to use data to make predictions and how data relates to risk management. You'll dive deeper into data-driven decision making, explore project management and develop communication and leadership skills.
Finding an internship during your studies can give you important hands-on experience that stands out when applying for data analyst jobs, McKenzie said, while joining industry associations for data analytics, statistics and operations research can provide key networking opportunities to grow your career.
Data Analyst vs. Data Scientist
Data analysts play a unique role among the many data-focused jobs often found in today's businesses. The terms data analyst and data scientist are often used interchangeably, the roles do differ significantly.
But while a data analyst gathers and analyzes data, a data scientist develops statistical models and uses scientific method to explain the data and make predictions, according to Susan McKenzie, senior associate dean of STEM programs at Southern New Hampshire University. She used an example of weather indicators. While a data analyst might gather temperature, barometric pressure and humidity, a data scientist could use that data to predict whether a hurricane might be forming.
"They're looking at the data to identify patterns and to decide scientifically what the result is," she said. "The data analyst works on a subset of what the data scientist does."
Data scientists generally have to earn a master's degree, McKenzie said, while data analysts generally need a bachelor's degree for that role.
Data Analyst Career Path
With a degree in data analytics, you'll be prepared to enter a growing field and get your start on an exciting data analyst career path.
As technology advances and more of our lives are spent online, higher quality data is getting easier to collect, encouraging more organizations to get on board with data analytics. In fact, a survey from Glassdoor named data scientist the best career for 2018. Data analytics manager also made the list, at number 18, thanks to its high pay and job satisfaction rates.
According to the U.S. Bureau of Labor Statistics (BLS), demand for mathematicians and statisticians is projected to grow by 33% through 2026. Jobs for operations research analysts are expected to grow 27% and jobs for database administrators are expected to grow by 11% by 2026.
Data analyst careers also have strong salary potential. Data analysts earned an average base pay of $83,878 in 2018, according to Glassdoor, with data analytics managers earning an average base pay of more than $135,000.
With career opportunities across nearly every industry, you can take your data analytics degree wherever your interests lie.
"Data analysts are in high demand across many industries and fields as data has become a very large component of every business," said McKenzie. "The undergraduate degree in data analytics provides an entry place into many of these careers depending on the skills of the individual."
Explore more content like this article
August 19, 2021
If you're wondering how to become a computer programmer, the field requires academic knowledge, a passion for math and engineering, adaptability and hands-on experience.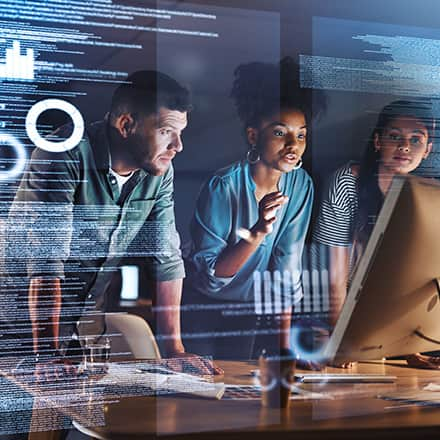 August 11, 2021
With a computer science degree, you can embark on a career with dozens of potential job roles suited to your interests. You can use the knowledge you develop earning your degree to work in technology, manufacturing and more.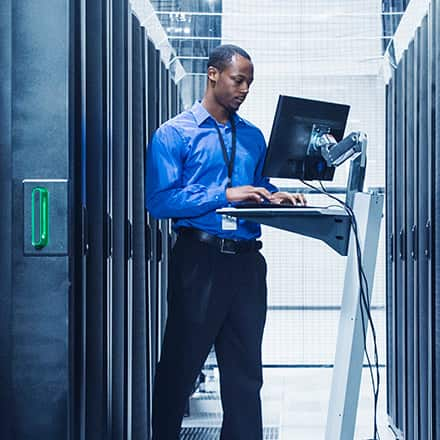 July 20, 2021
The field of cyber security is about leveraging top-notch problem-solving skills with technical aptitude to keep people and data safe. Despite being relatively new, the field of cyber security is here to stay.