Earn Your Data Analytics Degree Online
$320/credit (120 total credits)
Transfer up to 90 credits
Accredited by NECHE
Solve real-world analytical problems
Master professional analytical tools
Present findings that inform decisions
Data Analytics Degree Program Overview
Using data to inform business decisions is critical to the success of organizations. As businesses become smarter, more efficient and savvier at predicting future opportunities and risks through data analysis, the need for professionals in this field continues to rise – and with it, so does the value of a Bachelor of Science in Data Analytics.
Southern New Hampshire University's data analytics degree online program will position you to capitalize on this critical business requirement, and by doing so, can help you become crucial to finding the solutions for organizational challenges.
Benefits of a data analytics degree from SNHU
Median annual salary of $92,030 for statisticians and mathematicians1
30% projected job growth for statisticians and mathematicians through 20281
Master industry-standard tools like Python, SQL, Tableau, SAS and R for scripting, data manipulation, visualization and statistical analysis
Create a digital portfolio of your projects to share with employers
Take advantage of student support that includes tutoring in math, statistics and programming
Multiple term starts throughout the year - complete your degree at your own pace
24/7 online accessibility - attend class when and where it's convenient
One of the lowest tuition rates in the nation
The undergraduate data analytics degree online combines facets of business, information technology and mathematics using data mining, simulation and optimization. You'll use industry-standard tools – like Python, SQL, Tableau, SAS and R – that focus on scripting, data manipulation, visualization and statistical analysis.
In addition to learning data navigation, validation and techniques, you'll develop the soft skills necessary to be a vital decision-maker within an organization. Communication, storytelling, problem solving, visualization – your degree can help you succeed in all aspects of a data analysis role.
Upon earning your BS in Data Analytics, you'll be able to:
Use industry tools to gather, interpret and visualize data techniques most appropriate for a given challenge
Use quantitative and qualitative data analytics methods to respond to a variety of business challenges
Develop analytical requirements and communicate solutions to technical and non-technical audiences
Apply data analytics standards and policies to meet the security needs of organizations
Work with teams to provide the data needed to inform business decisions
To launch your data analytics career, you'll compile work throughout your degree program for a data analytics portfolio. And to ensure that you fully understand the hard and soft skills needed to become an effective data analyst, SNHU offers data students extensive support such as online tutoring.
Concentration Options
Project Management for STEM
Dive into the methodologies and tools necessary for managing projects effectively in terms of time, cost, quality, risk and resources with a Bachelor of Science in Data Analytics with a concentration in Project Management for STEM (Science, Technology, Engineering and Math) from Southern New Hampshire University.
According to the U.S. Bureau of Labor Statistics, operation research analyst occupations are projected to grow 26% through 2028.1 A concentration in project management in STEM can help graduates gain the knowledge and skills they need to stand out, and ultimately break into an entry-level role.
The project management concentration explores crucial aspects for managing analytical projects and teams effectively through the unique lens of a data analytics degree program.
Students will also develop the skills of an experienced project manager by creating detailed project plans for real-life scenarios, focusing on project risk, project integration, quality and procurement. Business processes and goals and necessary techniques are emphasized using authentic scenarios to ensure that business results are achieved.
Courses may include:
Project Management
Operations Management
Leveraging Data Analysis for Organizational Results
Career Outlook
Upon completion of the data analytics degree online bachelor's program, you can explore a wide range of career options across public, private and nonprofit sectors, including:
Data analyst
Business analyst
Operations analyst
Management analyst
A data analyst is good with numbers – but make no mistake, they're a lot more than a number cruncher. Analysts actually review data and determine how it can be used to solve problems, learn key insights about a business's customers and boost profits. Analysts also work to communicate this information with key stakeholders, including company leadership.
As a data analyst, you'll explore the data a company needs to enact change in various areas of the business. For example, if you're in marketing, you might review the demographics of website visitors to assess the success of a marketing campaign. As a business analyst, you may help analyze manufacturing costs for a new product, to help determine if parts, process and labor expenses can be improved. If you work in the world of finance, you might research and advise individuals and businesses on ways to make sound investment decisions. Regardless of the organizational challenge, you'll use data to solve it.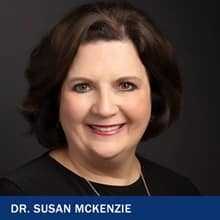 "Data analysts are in high demand across many industries and fields as data has become a very large component of every business," said Susan McKenzie, associate dean of STEM programs at Southern New Hampshire University. "The undergraduate degree in data analytics provides an entry place into many of these careers depending on the skills of the individual."
According to the U.S. Bureau of Labor Statistics, demand for both mathematicians and statisticians is expected to grow 30% through 2028 – much faster than the national average for all occupations.1 In addition, the need for operations research analysts is projected grow 26%, and market research analyst jobs are projected to grow 20% in the same time period.1
If you plan to continue your education, and potentially open up opportunities in management-level roles, SNHU's online MS in Data Analytics can offer a seamless next step to help you get there.
Start Your Journey Toward an Online Data Analytics Degree
Why SNHU For Your Data Analytics Degree
Flexible
With no set class meeting times, you can learn on your schedule and access online course materials 24/7.
Affordable
Take advantage of some of the lowest online tuition rates in the nation, plus financial aid for those who qualify. We also make it easy to transfer to SNHU by accepting up to 90 credits from your previous institution.
Respected
Founded in 1932, Southern New Hampshire University is a private, nonprofit institution with over 100,000 graduates across the country. SNHU is regionally accredited by the New England Commission of Higher Education (NECHE), which advocates for institutional improvement and public assurance of quality.
Recently, SNHU has been nationally recognized for leading the way toward more innovative, affordable and achievable education:
"Most Innovative" regional university honors from U.S. News & World Report each year since 2015
A $1 million grant from Google.org to explore soft skills assessments for high-need youth
Recognition as a 2017 Digital Learning Innovator by the Online Learning Consortium
Experience
We're committed to helping students succeed – even when they step outside the classroom. That's why we offer a number of experiential learning opportunities to help you gain the skills you need to succeed in the real world. Students of the BS in Data Analytics program, for example, may participate in the Teradata's University Network annual Data Analytics challenge – where past SNHU students have received two honorable mentions and one top 10 placement.

"The conference itself was great," said Mitch Beckner, an SNHU student and finalist in the Teradata competition. "Especially for me because I'm getting ready to transition into a whole new field. The opportunity to go to all those presentations and lectures was fabulous because I just learned a ton of stuff on a variety of subjects."
Network
At Southern New Hampshire University, you'll have access to a powerful network of more than 200,000 students, alumni and staff that can help support you long after graduation. Our instructors offer relevant, real-world expertise to help you understand and navigate the field. Plus, with our growing, nationwide alumni network, you'll have the potential to tap into a number of internship and career opportunities.
96.5% of students would recommend SNHU.2 Discover why SNHU may be right for you.
Part of our mission to expand access to quality higher education means removing the barriers that may stand between you and your degree. That's why you can apply at any time and get a decision within days of submitting all required materials.
Acceptance decisions are made on a rolling basis throughout the year for our 6 (8-week) undergraduate terms.
Simply contact an admission counselor, who can help you explore financial options, answer all your questions and walk you through the application process. Start by:
Test scores are not required as part of your application.
Courses & Curriculum
The curriculum for SNHU's undergraduate data analytics degree was created to address the onslaught of data that organizations face every day. Each course was designed to prepare you for a particular element of a successful data analytics career.

You'll learn from expert instructors who will facilitate meaningful discussions in the online classroom. Paulitia Sheldon, a data analytics instructor at SNHU, is one of them.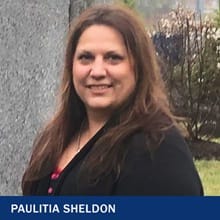 "I found Southern New Hampshire University in 2014, and from day one have just felt connected to the mission of learning," Sheldon said.

"I am just always so impressed with the careers and life experiences our students share and how they also balance their master's program," she continued. "I have had the opportunity to be involved with hundreds of students during my time at SNHU, and we have so many amazing learners."

The bachelor's in data analytics coursework combines data mining and structure with modeling and communication to build a broad and thorough education that will serve you well throughout your career. In addition, students can elect to learn SAS or SQL modeling techniques.
Curriculum Requirements & Resources
General education courses: All bachelor's students are required to take general education classes, if not obtained in prior coursework. Through these foundation, exploration and integration courses, students learn to think critically, creatively and collaboratively, giving you the edge employers are looking for.
Technology resources: We provide cloud-based virtual environments in some courses to give you access to the technology you need for your degree – and your career. Learn more about our virtual environments.
Earn Credits for What You Already Know
Earn transfer credits for IT certifications and credentials: If you've earned IT certifications through organizations like Cisco, CompTIA, (ISC)2, Oracle or Thinkful, you may be eligible to receive credit toward your degree program. Or If you're seeking certification, some IT and computer science courses can help you prepare for specific exams.
Earn credits for work and life experience: Did you know certain work and life experience - like industry-recognized certifications, law enforcement training and math knowledge - could save you time and money at SNHU? Learn how you could get credit for work or life experience.
List of Courses
Courses May Include
BS in Data Analytics Online
DAT 205
Role of Data Analysis in Organizations
Students will analyze the role of data analysis and data analysts within organizations. Students will also gain an understanding of the various areas of data analysis as well as the industries in which it is used, and explore the types of professional roles that exist in the world of data.
DAT 223
Gathering Requirements and Collecting Data
Students will examine methods for diagnosing organizational problems in order to determine the data requirements to solve them. In addition, students will learn how to gather data and supporting documentation necessary for effective data analysis.
DAT 260
Emerging Technologies and Big Data
Students will explore contemporary systems and technologies impacting the field of data analytics, including the cloud, AI, and machine learning. Students will also gain exposure to areas of technology that provide opportunities for future professional specialization, such as emerging Big Data technologies that can support the work of data analysts.
DAT 375
Data Analysis Techniques
Students will apply common methods that data analysts use to perform data analysis. Students will also use critical tools and technology to draw conclusions from the analysis that are relevant to organizational challenges.
DAT 430
Leveraging Data Analysis for Organizational Results
Students will learn how data analysis can be leveraged for the advancement of organizational initiatives through effective collaboration with organizational stakeholders. Students will also explore data visualization tools and techniques that help data analysts communicate the results of their work in ways that make those results actionable.
DAT 475
Applied Data Analysis
Students will discover how data analysis is applied in organizational scenarios to gain insight from even imperfect data. Students will also explore more advanced data analytics methods such as collaborating on hypothesis testing and performing root cause analysis, and they will practice presenting visualizations of data analysis that highlight the insights gained from analysis.
MAT 225
Calculus I: Single-Variable Calculus
Calculus is the mathematical study of change that has widespread applications in science, engineering, economics and business. This course provides a rigorous introduction to single-variable calculus. Topics include limits, continuity, differentiation and integration of algebraic, trigonometric, exponential, and logarithmic functions, applications of derivatives, and integration, including the Fundamental Theorem of Calculus. This course will encourage students to think beyond memorizing formulas and to work towards understanding concepts.
MAT 243
Applied Statistics for Science, Technology, Engineering, and Mathematics (STEM)
Students will examine STEM applications of statistical inferential techniques. Students will learn how to solve statistical problems using a scripting language. Additionally, students will learn how to apply various statistical techniques such as probability distributions, sampling distributions, estimation, hypothesis testing, and linear regression.
Total Credits: 120
Tuition & Fees
Tuition rates for SNHU's online degree programs are among the lowest in the nation. We offer financial aid packages to those who qualify, plus a 30% tuition discount for U.S. service members, both full and part time, and the spouses of those on active duty.
Online Undergraduate Programs
Per Course
Per Credit Hour
Annual Cost for 30 credits
Degree/Certificates
$960
$320
$9,600
Degree/Certificates
(U.S. service members, both full and part time, and the spouses of those on active duty)*
$675
$225
$6,750
Tuition Rates are subject to change and are reviewed annually.
*Note: students receiving this rate are not eligible for additional discounts.
Additional Costs
No Application Fee, $150 Graduation Fee, Course Materials ($ varies by course)
Frequently Asked Questions
What is a data analytics degree?
The BS in data analytics is an online degree program from SNHU – a private, nonprofit, accredited university. It is specifically designed for learners looking to break into a data analysis role.
According to Susan McKenzie, associate dean of STEM programs at Southern New Hampshire University, data analysts play an important role in today's workforce.
"Ultimately, the work of a data analyst provides insights to the organization that can transform how the business moves forward and grows successfully," she said.
Read more about what data analytics is.
Is a data analytics degree worth it?
Depending on your desired career track, a data analyst degree could help you build skills employers want to see.

For Paulitia Sheldon, a data analytics instructor at Southern New Hampshire University, a degree is important – not just for the credential, but as a way to establish a lifelong habit of exploration and learning.

"One thing I tell students is that these programs give you a terrific foundation of knowledge you need to succeed," Sheldon said. "However, as with most things, to differentiate, you have to commit to yourself that you will keep learning. There is so much information and places online you can practice and grow your skills. I think that is how you continue to separate from others. Find what you love and do it well."


What qualifications do you need to be a data analyst?
"With the increase in the amount of data available and advanced technical skills, obtaining a university degree specifically in data analytics provides the ability to master the necessary skills for the current marketplace," McKenzie said.
The U.S. Bureau of Labor Statistics reaffirms this, reporting that typical entry-level education for operations research analysts and market research analysts is a bachelor's degree.1 For mathematicians and statisticians, typical entry-level education is a master's.1
Successful data analysts must possess strong mathematical and statistical skills, as well as:
Analysis skills to gather, view and analyze information
Numerical skills to measure and statistically analyze data
Technical skills including software and scripting languages to organize and present data
Communication skills to relay findings and possible solutions to company stakeholders and leadership
Critical thinking skills to identify and interpret trends or opportunities for improvement within data
What can you do with a data analytics degree?
As a data analyst, you can use data to make a major impact in a variety of industries. For example, you might use data and statistics to help recruit talented up-and-comers for a professional soccer team. On the other hand, you might work for a large financial institution, helping to manage and assess consumer databases.
Massive amounts of data are becoming a reality for large and small businesses alike. For this reason, the need for data analysts appears to be on the rise. The U.S. Bureau of Labor Statistics predicts significant job growth for market research analysts (681,900) and operations research analysts (109,700) through 2028.1
Along with data analysts, many organizations are introducing information analyst teams, with data-focused roles such as database administrators, data scientists, data architects, database managers and data engineers.
What is the difference between a data analytics degree and a data science degree?
While the terms data analyst and data scientist are often used interchangeably, the roles do differ significantly.
Put in simple terms:
Data analysts gather and analyze data, while
Data scientists develop statistical models and apply scientific methods to make predictions
Weather indicators are one good example. In this case, the data analyst will likely be responsible for gathering temperature, humidity or barometric pressure. On the other hand, the data scientist would likely be tasked to use that data to predict an incoming weather event, like a tropical storm.
"They're looking at the data to identify patterns and to decide scientifically what the result is," McKenzie explained. "The data analyst works on a subset of what the data scientist does."
Another important distinction between the two is that data scientists are often expected to have a minimum master's-level education. By contrast, many entry-level data analyst roles typically require a bachelor's – although graduates of a master's program may open doors to roles in leadership.
What should I major in to become a data scientist?
In many cases, entry-level education for a data scientist is a master's degree in data or a related field.
Fortunately, if you know you'd like to work your way up to a data science role, SNHU offers an online Master's in Data Analytics. There are several benefits to starting and continuing your education at SNHU, including:
Some of the lowest online tuition rates in the nation
A seamless admission process, with no GMAT or GRE scores required
The ability to earn a master's in as few as 15 months – saving you time and tuition
Multiple term starts per year
Is data analysis an IT job?
Not necessarily. IT jobs often require a number of skills that aren't always part of a data analyst's toolkit. Typical skills for IT professionals include:
Computer programming
UX and systems design
Systems security, evaluation and risk management
Web-oriented services
Computing as a service
It's important to note that the BS in Data Analytics program is laser-focused on data skills, including data collection, validation, analysis and visualization – none of which are mandatory for a typical IT job. If, however, you're specifically looking for a program that combines a foundation in IT with data analysis concepts, check out our Information Technology degree with a concentration in Data Analytics.
What is the salary of a data analyst?
Like any occupation, the salary of a data analyst will vary by industry, region, education and experience.
That said, the U.S. Bureau of Labor Statistics, reported that the median annual pay for mathematicians and statisticians was $92,030 in 2019.1 In that same time frame, the median annual salary was $84,810 for operations research analysts and $93,750 for database administrators.1
With promising salary prospects, as well as faster-than-average projected job growth, data analysts appear to have a bright future.
What is the difference between data analytics and business analytics?
While data analysts and business analysts share similar roles and responsibilities, there are key differences between the two.
While data analysts are hunter-gatherers of data tasked with telling stories via reports and data visualization software, they often don't take an active role in what happens next. In many cases, their insights are handed off to another team that can use the information to solve various business challenges.
A business analyst, on the other hand, uses data findings to push initiatives that can help make organizations run smoother. They are agents of change – whether it's providing support for a new product, measuring and improving the success of a marketing campaign, or identifying ways to optimize process. At the end of the day, their bottom line is to actively make their business better.
With increased demand for those who can source, interpret and tell stories through data, both data analysts and business analysts are finding opportunities in a number of different industries.
According to a 2019 survey from the International Institute of Business Analytics, the top industries for business analysts were information technology; finance and insurance; business, professional services and consulting; government and the public sector; and healthcare and social services.3
Southern New Hampshire University is a private, nonprofit institution accredited by the New England Commission of Higher Education (NECHE) as well as several other accrediting bodies.
References
Sources & Citations (1, 2, 3)
1 Bureau of Labor Statistics, U.S. Department of Labor, Occupational Outlook Handbook, on the Internet at:
https://www.bls.gov/ooh/math/mathematicians-and-statisticians.htm (viewed June 4, 2020)
https://www.bls.gov/ooh/math/operations-research-analysts.htm (viewed June 4, 2020)
https://www.bls.gov/ooh/business-and-financial/market-research-analysts.htm (viewed June 4, 2020)
Cited projections may not reflect local and/or short-term economic or job conditions and do not guarantee actual job growth.
2 According to a survey responses from over 9,200 SNHU online students conducted in the fall of 2019.
3 International Institute of Business Analytics, 2019 Global BA Salary Survey Infographic, on the Internet at https://www.iiba.org/globalassets/professional-development/career-centre/global-ba-salary-survey/files/2019/specialist-survey-infographic.pdf (viewed Jan. 10, 2020)