Earn a Photography Degree Online
$330/credit (120 credits)
Transfer up to 90 credits
100% online instruction
Work with professional photographers
Learn essential business skills
No application fee or SAT/ACT scores required
Online Photography Degree Program Overview
Kick-start your career in the arts or blaze a new professional trail with a Bachelor of Arts (BA) in Digital Photography from Southern New Hampshire University. The online bachelor's program provides a strong footing in the technical skills of digital camera operation, lighting and post-production image editing while refining your visual literacy and providing you with a foundation in the humanities – all at a fraction of the cost of comparable programs.
In addition to a solid grounding in the liberal arts, this unique online photography degree also delves into the business, social media and brand-building aspects of the profession to help you differentiate yourself in a competitive marketplace. Throughout the program, you'll also develop a professional portfolio for both career advancement and personal fulfillment.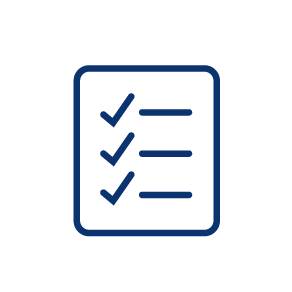 What You'll Learn
Digital camera operation
Lighting equipment use and techniques
Post-production editing
Legal, marketing and entrepreneurial aspects of photography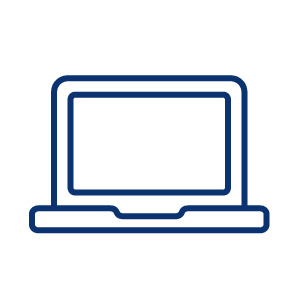 How You'll Learn
At SNHU, you'll get support from day 1 to graduation and beyond. And with no set class times, 24/7 access to the online classroom, and helpful learning resources along the way, you'll have everything you need to reach your goals.
Career Outlook
Have you dreamed of assisting major photographers on a fashion editorial – or even photographing it yourself someday? Or maybe you see a future photographing the covers of leading food magazines or becoming a renowned wedding photographer in your area. Whatever your goals are, the bachelor's in digital photography can help prepare you for a variety of professional opportunities.
Once you complete the online bachelor's in digital photography program, you'll have a skill set directly applicable to a number of roles, including:
Portrait photographer
Capture individual subjects or groups at their best for special occasions, business head shots or keepsakes.
Commercial photographer
Help small businesses or large corporations market their products to customers with high-quality photos.
News photographer
Tell stories for news outlets – including newspapers, journals, magazines and television – as a photojournalist.
Eventually, your work experiences as a photographer could lead you down other creative paths. After cultivating professional connections, acquiring new skills and exploring your passions, you might pursue positions like:
Art director
Create a cohesive look and feel for magazines, photo shoots, products, campaigns and even movies.
Graphic designer
Lay out photos and copy, create digital images and use color and typography to bring ideas to life.
Video editor
Shoot and edit video for a variety of industries. Your background in photography can give you a great start.
While earning your online photography degree already gives you a competitive advantage in the job market, the best candidates have multiple talents and related skills such as picture editing and capturing digital video. For specialties like photojournalism and industrial and scientific photography, a bachelor's degree is often a must.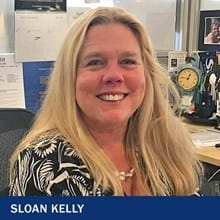 At SNHU, we trust your artistry can take you far, but we also know your creative skills as a photographer are just the tip of the iceberg. Many career photographers are self-employed – freelancing or even owning their own businesses – which comes with additional responsibilities.
"Photographers today often are hired on a contract basis and it is essential that they are educated in the successful creation, marketing and running of a photography business," said Sloan Kelly, associate dean of fine and applied arts at SNHU.
Learn more about how to become a professional photographer.
Job Growth and Salary
Self-employment makes up the majority of those employed as photographers – and it is projected to grow. The demand for portrait photographers will remain strong, and corporations continue to require the services of commercial photographers to develop compelling advertisements to sell products.1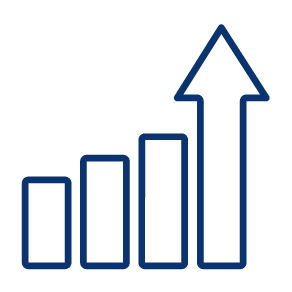 Job Growth
The demand for photographers is projected to grow 9% through 2031. About 12,700 openings for photographers are projected each year over the decade.1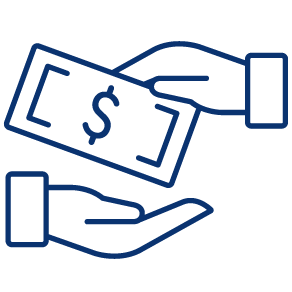 Salary
The median annual salary in 2021 was $100,890 for art directors, $50,710 for graphic designers and $60,360 for film and video editors.1
Understanding the numbers
When reviewing job growth and salary information, it's important to remember that actual numbers can vary due to many different factors—like years of experience in the role, industry of employment, geographic location, worker skill and economic conditions. Cited projections do not guarantee actual salary or job growth.
Start Your Journey Toward an Online Digital Photography Degree
Why SNHU for Your Digital Photography Degree
Flexible
With no set class meeting times, you can learn on your schedule and access online course materials 24/7.
Affordable
As part of our mission to make higher education more accessible, we're committed to keeping our tuition rates low. In fact, we offer some of the lowest online tuition rates in the nation.
Prior coursework could also help you save time and money. SNHU's transfer policy allows you to transfer up to 90 credits toward your bachelor's degree and 45 credits for an associate degree from your previous institutions—that means you could save up to 75% off the cost of tuition. You could also save time and money by getting college credit for previous work experience, or by taking advantage of military discounts and employer tuition assistance if available to you.
Respected
Founded in 1932, Southern New Hampshire University is a private, nonprofit institution with over 160,000 graduates across the country. SNHU is accredited by the New England Commission of Higher Education (NECHE), a regional accreditor, which advocates for institutional improvement and public assurance of quality.
Recently, SNHU has been nationally recognized for leading the way toward more innovative, affordable and achievable education:
U.S. News & World Report named SNHU the 2021 Most Innovative University in the North and one of the nation's "Best Regional Universities"
Awarded the 21st Century Distance Learning Award for Excellence in Online Technology by The United States Distance Learning Association (USDLA)
A $1 million grant from Google.org to explore soft skills assessments for high-need youth
Network
At Southern New Hampshire University, you'll have access to a powerful network of more than 300,000 students, alumni and staff that can help support you long after graduation. Our instructors offer relevant, real-world expertise to help you understand and navigate the field. Plus, with our growing, nationwide alumni network, you'll have the potential to tap into a number of internship and career opportunities.
93.6% of online students would recommend SNHU (according to a 2022 survey with 17,000+ respondents). Discover why SNHU may be right for you.
Expanding access to quality higher education means removing the barriers that may stand between you and your degree. That's why you can apply at any time and get a decision within days of submitting all required materials:
Completed free undergraduate application
Prior transcripts, which we can retrieve at no cost to you
Test scores are not required as part of your application
Acceptance decisions are made on a rolling basis throughout the year for our 6 (8-week) undergraduate terms.
If you're ready to apply, follow these simple steps to get the process going:
If you have questions or need help filling out your application, call 1.888.387.0861 or email enroll@snhu.edu.
Turn Your Passion into a Profession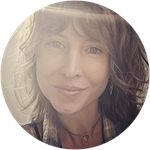 Colleen Vandenberg, photography faculty at SNHU.
"Earning your online degree at SNHU will afford you the opportunity to lay the foundation of being an expert in your craft, and have a deeper understanding of professional photography."
Courses & Curriculum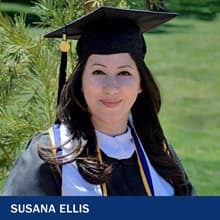 Taught by industry-leading faculty, the online bachelor's degree in digital photography is a great program for anyone looking to develop a strong grasp of the theory, practice and history of photography. With 36 free electives, the bachelor's in digital photography is a transfer-friendly program that allows you to pursue other academic interests alongside photography, like marketing, communication or graphic design.
While learning the technical aspects of photography, you'll also enjoy a robust feedback process to enrich your learning experience. These critiques will be invaluable as you develop and curate your professional photography portfolio. In fact, the digital photography program culminates with a course dedicated to polishing your portfolio, providing you the opportunity to showcase your professional work. With the creation of both digital and print portfolios, you'll establish a branded identity as a working professional and artist.
"The courses challenged me to be creative," said Susana Ellis '20. "Each class was fun and engaging with great insight from teachers."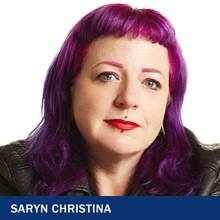 "By learning how to manually control their camera, and harness the power of aperture and shutter speed, students can create images with intention," said Colleen Vandenberg, photography faculty at SNHU. "With a strong foundation of technical skills, the student will become free to push creative boundaries."
"The classes have pushed my boundaries and allowed me to grow my skill set," said Saryn Christina '21. "I have gained a lot of self-confidence and knowledge," which she adds will lead to many new opportunities in the future.
Curriculum Requirements & Resources
General Education
All undergraduate students are required to take general education courses, which are part of SNHU's newly redesigned program, The Commons. The goal of The Commons' curriculum is to empower you with some of the most in-demand skills, so you can succeed not only in your academic career, but in your personal and professional life too.
Technology Resources
We provide cloud-based virtual environments in some courses to give you access to the technology you need for your degree – and your career. Learn more about our virtual environments.
Earn Math Credits
Save time and tuition with our Pathways to Math Success assessments. Depending on your scores, you could earn up to 12 math credits – the equivalent of 4 courses – toward your degree for less than $50 per assessment. For additional information, or to register for a Pathways to Math Success assessment, contact your admission counselor or academic advisor today.
List of Courses
Courses May Include
BA in DIgital Photography Online
COM 130
Media Communication and Visual Literacy
Examine the concept of media literacy. Practice deconstructing media messages to recognize their potential effect. Understand how media literacy is associated with an individual's role as a consumer of and participant in media.
COM 310
Social Media
The possibilities and dangers of social media increase daily. This course explores the history, technology, impact, and strategies of social media. Students will examine the uses of social media for business, personal branding, community building, journalism, affecting change, and marketing communications. The course provides hands-on experience with the most current technology.
FAS 226
Digital Photography
Photography as a visual medium is integral to the study of contemporary communication. This course introduces students to the history and practice of producing photographic images. The course is a combination of lecture and the hands-on practice of both the analog and digital methods of photographic image-making. The traditional darkroom is dispensed with, giving over to the computer the role of dark- room, with the student using Adobe Photoshop and other image editors to process traditional film and digital image captures. The student is taught to use various digital cameras techniques to capture, process, and print a portfolio of several original photographic images. Lectures on pictorial composition, subject matter choice, and methods of presentation display will accompany hands-on technical exercises.
FAS 235
Photographic Practice in the Digital Age
As the practice of digital photography leverages new technical skills through software programs and digital editing, it is critically important that practicing photographers gain a greater understanding of emerging methods for producing, editing, and distributing photographic works. This course provides an intermediate experience in the process of generating portfolios of digital images for presentation, distribution, or exhibition. Key to this experience is a broad understanding of design concepts that lead to decisions in coloring, resolution, formatting, and so on to produce high quality images that reflect a creative point of view. Students are exposed to advanced techniques using industry standard software to manipulate digital works for print and digital output, including color theory, management, calibration, and standard file formatting.
FAS 240
The Business of Photography
This course serves as an introduction to the business practices of photography, focusing on the legal, marketing, and entrepreneurial aspects of the highly competitive photography industry today. Students gain valuable exposure to best practices recommended for working with clients and agencies, setting up an entrepreneurial business, developing appropriate contracts, licensing works, setting a pricing structure, model and property release forms, and managing overhead costs, among other topics. This course culminates in students determining their next steps in their professional development, including how to drive their personal vision and brand as a practicing photographer.
FAS 255
Lighting for Photography
The act of photography inherently depicts how light reacts and reflects its subject matter, while also communicating different emotions, moods, and feelings to the audience. This course serves as a comprehensive introduction to how light is used and manipulated for different purposes and effects. Topics covered include using ambient light versus flash or studio light for different subject matter (portraits, editorial work, fine art, etc.), angle of light and how it influences the look of the subject matter, using a single light source versus multiple light sources, how to blend ambient light with strobe lighting, using long exposures and film speed to manipulate the look of your imagery, along with other purposeful techniques for manipulating the aesthetics of light.
FAS 360
Innovations in Digital Imaging
Numerous advancements in digital imaging have created an exigent need for working professionals to remain on the cutting edge of these practices. This course provides students with an opportunity to research advancements in digital imaging and digital photography techniques with the intent of enhancing their own photographic practices. Students are expected to apply a selection of these emerging techniques and articulate the process, creative choices, and outcomes produced in their work.
FAS 375
Photographic Aesthetic Concepts
This course explores various aesthetic theories of photographic practice and the evolution of photography as a respectable fine art medium available to contemporary artists and subject to critical inquiry. Students learn how photographic images shape our understanding of both the past and present as well as the very nature of photography as an art form and how this has changed over time. Besides theory, students also explore through hands on practice the methods and techniques for developing one's own aesthetic characteristics and personal style in photographic work.
FAS 400
Digital Narratives and Documentary
Participate in an advanced exploration of the concepts of narrative and linear vs. non-linear imagery. Research the history of documentary photography, focusing on how creative works produced as professionals can be used to make an impact on communities and audiences. With an emphasis on storytelling through creative imagery, develop a digital narrative showcasing advanced techniques in camerawork, lighting, and other pre- and post-production skills.
FAS 485
Digital Photography Portfolio
The digital photography portfolio course provides students with a comprehensive development opportunity to showcase their professional work, establish a branded identity as a working professional, and engage in peer and professional critiques of design work in preparation for formal employment and contract interviews. Students create both digital and print-ready portfolios that demonstrate their competencies in the digital photography program outcomes.
GRA 220
Introduction to Digital Imaging
Using Photoshop and Illustrator software, this course is an introduction to professional computer graphics creation and to the software and hardware typically used in the graphic design, video, photography and interactive Web/multimedia industries. Emphasis will be placed on the professional use of image-capturing devices, such as scanners, digital still cameras and video cameras. Image editing and color management systems will be discussed and demonstrated. The important differences between vector and bitmap graphics will be defined, as will the significant differences in preparing images for print, broadcast and Web distribution. Students will be encouraged to experiment with their own and pre-existing images using sophisticated digital editing techniques such as layering, channel masking, filtering, cloning and montaging. Special attention will be paid to copyright awareness in the age of digital image.
Total Credits: 120
Minimum Hardware Requirements
| Component Type | PC (Windows OS) | Apple (Mac OS) |
| --- | --- | --- |
| Operating System | Currently supported operating system from Microsoft. | Currently supported operating system from Apple. |
| Memory (RAM) | 8GB or higher | 8GB or higher |
| Hard Drive | 100GB or higher | 100GB or higher |
| Antivirus Software | Required for campus students. Strongly recommended for online students. | Required for campus students. Strongly recommended for online students. |
| SNHU Purchase Programs | | |
| Internet/ Bandwidth | 5 Mbps Download, 1 Mbps Upload and less than 100 ms Latency | 5 Mbps Download, 1 Mbps Upload and less than 100 ms Latency |
Notes:
Laptop or desktop?  Whichever you choose depends on your personal preference and work style, though laptops tend to offer more flexibility.
Note:  Chromebooks (Chrome OS) and iPads (iOS) do not meet the minimum requirements for coursework at SNHU. These offer limited functionality and do not work with some course technologies. They are not acceptable as the only device you use for coursework. While these devices are convenient and may be used for some course functions, they cannot be your primary device. SNHU does, however, have an affordable laptop option that it recommends: Dell Latitude 3301 with Windows 10.
Office 365 Pro Plus is available free of charge to all SNHU students and faculty. The Office suite will remain free while you are a student at SNHU. Upon graduation you may convert to a paid subscription if you wish. Terms subject to change at Microsoft's discretion. Review system requirements for Microsoft 365 plans for business, education and government.
Antivirus software: Check with your ISP as they may offer antivirus software free of charge to subscribers.
Digital Photography Technical Requirements
Required Photography Equipment:
Interchangeable-lens camera (ILC) either DSLR or mirrorless models with manual and semi-auto modes allowing for shooting in RAW and control of the ISO, white balance, aperture, and shutter speed. The camera must have a hot shoe center pin on the top to attach a flash unit and other compatible accessories.
Wireless Camera Remote Control
Tripod
Lighting Kit
NOTE: Phone and/or tablet cameras are not permitted for use in this course. They lack the technical functionality to properly complete required assignments.
Required Software:
Adobe Creative Cloud is required for all students in the digital photography program. Creative Cloud licenses are available at an educational discount directly through Adobe.
Adobe's terms and conditions require a full-year contract for Creative Cloud.
System Requirements:
Please refer to the requirements for Adobe Photoshop, which demands the most technical requirements of the Adobe Creative Cloud and is used throughout the digital photography program. Given that current system requirements can change without notice from Adobe, it is best to consult the most up-to-date requirements on the Adobe website.
University Accreditation
Southern New Hampshire University is a private, nonprofit institution accredited by the New England Commission of Higher Education (NECHE) as well as several other accrediting bodies.
Tuition & Fees
As a private, nonprofit university, we're committed to making college more accessible by making it more affordable. That's why we offer some of the lowest online tuition rates in the nation.
We also offer financial aid packages to those who qualify, plus a 30% tuition discount for U.S. service members, both full and part time, and the spouses of those on active duty.
| Online Undergraduate Programs | Per Course | Per Credit Hour | Annual Cost for 30 credits |
| --- | --- | --- | --- |
| Degree/Certificates | $990 | $330 | $9,900 |
| Degree/Certificates (U.S. service members, both full and part time, and the spouses of those on active duty)* | $693 | $231 | $6,930 |
Tuition Rates are subject to change and are reviewed annually. *Note: students receiving this rate are not eligible for additional discounts.
Additional Costs No Application Fee, Course Materials ($ varies by course)
Frequently Asked Questions
Can you get a degree in photography online?
Yes, taking photography classes online is a great way to earn your degree – especially if you need a program that fits into your busy life.
At SNHU, the online digital photography degree is designed with flexibility in mind. You can attend class when it's convenient for you, with all course materials accessible 24/7.
While you will need to have your own photography equipment, including a DSLR camera, the photo editing software used in your courses is all available online, allowing you to learn key editing skills from the comfort of your home – or anywhere else you complete your coursework.
The digital photography workflow process is infused throughout the program, providing you with the understanding and practice of working with digital images from creation to output. Digital portfolios and online discussion forums with your instructor and peers ensure you can get key feedback on your photography as you develop your artistic vision and technical skills.
"I am thrilled that I will be able to check the box saying, YES, I have my BA in Photography," said Saryn Christina, Class of 2021. "It has given me a lot more confidence in myself and my work."
What is the best online photography school?
The best online photography school is the one that best prepares you for the career you want.
At SNHU, a digital photography degree can give you a strong understanding of the artistic and technical aspects of photography and can also prepare you for the professional world.
"I saw a commercial for SNHU and it really hit all the right buttons for me," said Susana Ellis '20. "Once I enrolled in SNHU, I found the staff extremely helpful, and the faculty always positive and ready to assist. The cost was the lowest I had seen; the online structure is easy to work with and flexible for any working student with a family."
You'll learn how to manually control the camera and manipulate light, and you'll explore how to use post-production programs like Photoshop and Lightroom to enhance digital photography.
You'll also practice giving, receiving and applying feedback from instructors and peers – a key set of skills that can prepare you for receiving artistic criticism during your career.
"The techniques and tools you will acquire through the coursework in the SNHU digital photography degree programs will set you apart from the hundreds of thousands of photographers out there who have an awesome camera, and know how to apply filters in Lightroom," said Colleen Vandenberg, an SNHU photography instructor. "SNHU wants to prepare you for any professional opportunity that comes your way."
Is a photography degree worth it?
While smartphone cameras and photo editing apps have made taking photos easier than ever, a digital photography degree can still give you a leg up when starting a photography career.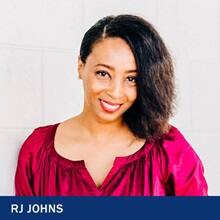 "A photography degree says that you have made an investment in your career," said Rashida Johns, a photography instructor for SNHU. "Unfortunately, many still view photography as a glorified hobby. To have a degree shows a commitment to your craft and career."
While salaried photographer jobs are highly competitive, job prospects may be best for candidates who have a strong portfolio and related skills, such as editing photography or capturing digital video, according to the U.S. Bureau of Labor Statistics (BLS).1
A photography degree can also prepare you to become a freelance photographer or start your own photography business. According to the BLS, employment of self-employed photographers is projected to grow as more businesses work with contractors instead of employing in-house photographers.1
"I feel the online education I received is equal to what I would have received in person, if not better," said Susana Ellis '20. "It was definitely worth it, in value and in fulfilling my goals."
Ellis shared that she recommended the school to her husband, who also graduated with the class of 2020 and went on to pursue his master's. "We both talk about how much we have enjoyed fulfilling this college dream together and hope someday our children want to enroll at SNHU as well."
Not ready to commit to a bachelor's degree program? SNHU also offers a shorter online photography degree – the associate in digital photography.
Which degree is best for photography?
It depends on the job you want. While many photographers don't need a degree to get started in entry-level positions, a digital photography degree can give you a competitive advantage when applying for jobs.
For specialties like photojournalism and industrial or scientific photography, a bachelor's degree in photography is often required, and coursework in the field in which you're seeking employment is also a plus, according to the BLS.1
A degree that gives you a strong understanding of business principles, including marketing, pricing and licensing, can also help prepare you for a career as a freelance photographer or entrepreneur.
"With my new degree, I feel I have more experience and education to offer more professional freelance work," said Susana Ellis '20. "I can market myself and stay on top of the latest trends while also creating my own niche."
How do I start a photography business?
Starting a photography business requires a strong grasp of the technical and artistic skills of photography, as well as a foundation in the legal, marketing and entrepreneurial aspects of the photography business.
At SNHU, you'll explore how to work with clients and agencies, set up your own business, develop contracts, set pricing, manage overhead and many other entrepreneurial skills. You'll also learn how to build a brand to differentiate yourself in a competitive marketplace and how to use social media and other tools to market your business.
"Learning how to build and maintain a freelance business and the importance of a brand – and marketing that brand – is essential for students to learn," said Sloan Kelly, associate dean of fine and applied arts at SNHU.
Throughout your degree program, you'll develop a digital photography portfolio that showcases your professional work and demonstrates a cohesive creative vision – a key part of any successful photography career.
How much does it cost to get a bachelor's degree in photography?
It depends. If affordability is top of mind, you should consider taking photography classes online.
With a full bachelor's tuition cost of $38,400, SNHU's BA in Digital Photography is available to you at a fraction of the cost of comparable programs. But the actual cost of your degree can vary based on any credits you transfer in, the courses you take and the materials they require.
While SNHU's online degree programs aim to make use of free resources whenever possible – including ebooks, websites and training videos – you will need access to a DSLR camera, photo editing software and other technical tools.
SNHU also has a generous transfer policy, allowing up to 90 transfer credits to be applied to your degree program. With 36 free electives available in the digital photography program, you may be able to apply previous college credits to your degree and save money.
Can photography be a career?
Absolutely. Having a photography degree can make you a prime candidate for a range of jobs in the field, such as commercial photographer, photojournalist, digital photo editor, videographer or even an educator.
According to the BLS, the largest employers of photographers were1:
Self-employed workers
Photographic services
Broadcasting (except internet)
Newspaper, periodical, book and directory publishers
Self-employment makes up the majority of those employed – and is still projected to grow. The demand for portrait photographers will remain as people continue to want new portraits, and corporations will continue to require the services of commercial photographers to develop compelling advertisements to sell products1.
"I decided to major in photography to fulfill a lifelong artistic dream of mine," said Susana Ellis '20. "I knew I wanted an education and experience that would help me in this field."
Earning an online bachelor's in photography can help you build the skills and confidence needed to succeed in your career – whether you're just starting or taking it to the next level.
Related Articles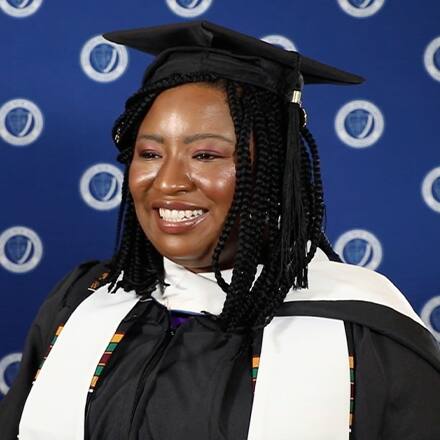 When Adanze Chukwuocha '23G earned her bachelor's degree, it wasn't in a subject that she truly enjoyed. So, she decided she wasn't done – and that her next degree would be different. That's when she started an MA in English and Creative Writing from Southern New Hampshire University (SNHU).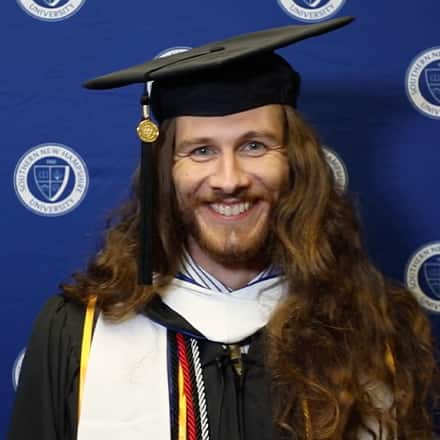 Lawrence Michael Mazza II traveled from Florida to New Hampshire to celebrate earning his bachelor's in English and creative writing. And he was celebrating another accomplishment, too — the start of his new career as a middle school English teacher.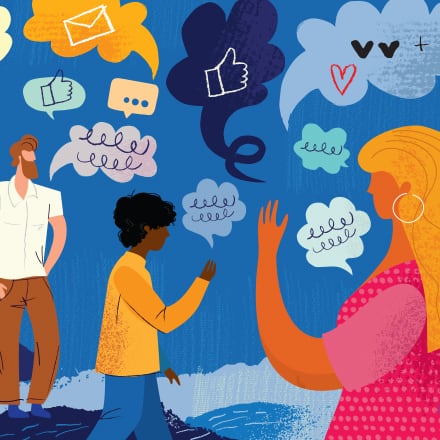 Everyone has their own communication style. Knowing what these styles look like — and how to identify them — can help you better communicate and work with other people. Learn how to leverage communication styles to communicate successfully across different mediums and cultures.
References
1 Bureau of Labor Statistics, U.S. Department of Labor, Occupational Outlook Handbook, on the internet at:
https://www.bls.gov/ooh/media-and-communication/photographers.htm (viewed Oct. 21, 2022)
https://www.bls.gov/ooh/arts-and-design/art-directors.htm (viewed Oct. 21, 2022)
https://www.bls.gov/ooh/arts-and-design/graphic-designers.htm (viewed Oct. 21, 2022)
https://www.bls.gov/ooh/media-and-communication/film-and-video-editors-and-camera-operators.htm (viewed Oct. 21, 2022)
Cited projections may not reflect local or short-term economic or job conditions and do not guarantee actual job growth.