Level Up Your Skills
$330/credit (120 total credits)
Create a portfolio of front-end game art assets to show employers
No application fee or SAT/ACT scores
Transfer up to 90 credits
Learn while using industry-standard 3D and 2D graphics software
Get job-ready for game and simulation development
Game Art and Development Program Overview
Take your love of gaming and game design to a whole new level.
Whether it's imagining rich virtual game worlds or designing creatures from another planet, you'll be on the right path to the fast-paced, exciting world of video game art and design with SNHU's Bachelor of Arts (BA) in Game Art and Development.
As an online game design degree that zeroes in on game art, this program can help you build a portfolio of compelling front-end game designs. You'll use industry-standard 3D and 2D graphic software to learn and apply game design and game art principles such as:
3D modeling and sculpting
Lighting, shading and texturing
Illustration and digital painting
Rigging and character animation
Creativity, critical thinking and technical skills all come together in this highly sought-after undergraduate program. The convenience of SNHU's online offering means you can remain located in the areas of the country where the markets are booming – the West Coast or Florida, for instance – and emerge with the skills you need to enter an industry that's both fast-paced and always changing.
Interested in the science behind gaming? Our online game programming degree program can teach you how to create interactive game experiences through rule design, play mechanics and more.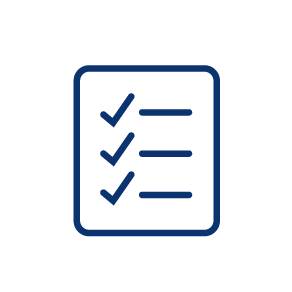 What You'll Learn
Digital game and interactive media element design
Design strategy recommendations
Application of industry tools
Creative and collaborative problem solving
Design optimization for various digital platforms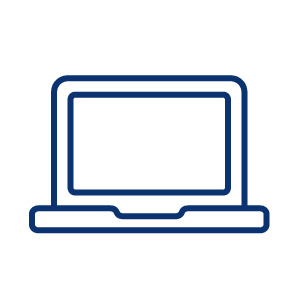 How You'll Learn
At SNHU, you'll get support from day 1 to graduation and beyond. And with no set class times, 24/7 access to the online classroom, and helpful learning resources along the way, you'll have everything you need to reach your goals.
Career Outlook
SNHU offers a critical advantage in a highly competitive field, as our program uniquely focuses on today's industry standards and essential skill-building to excel in game art and design.
Whether it's for games or movies, ed-tech or the military, here are just a few careers you might land with an online game art degree:
3D Modeler
Give your career dimension by creating detailed 3D models of objects and characters for film and video studios, game design organizations, or even architecture firms.
Animator
Bring your career to life as an animator. Animate objects, rigged characters and creatures for things like video games, movies, advertisements and TV shows.
Concept Artist
Envision and plan the look and feel of virtual worlds. Visualize and create art for characters, creatures, vehicles, environments and other creative assets.
User Interface (UI) Artist
Design and draw the menus, heads-up display and other navigational components of a game or virtual environment.
Almost anything you need to build or create in the 21st century begins with a model, animation or both, because these tools can help pinpoint design flaws, identify areas of improvement and ultimately reduce costs.
The practical application of these skills is one of the big reasons Danielle Rumbaugh '20 was able to take her career to the next level.
"When I first started the game art program, I worked at a small game company," Rumbaugh said. "Applying the knowledge I learned from SNHU really pushed the limits of what I thought I was capable of."
Learning the ins and outs of industry tools, she made the decision to "jump right in and do it." That attitude ultimately helped her become her own boss.
"Building up these skills was what gave me the courage to start my business and reach out to new companies," she said.
Now, as a contract artist, Rumbaugh has already collected her share of big wins. She's even had her work featured in Aviation Week and Space Technology.
As far as future goals? She's aiming even higher. "I'm hoping that I will eventually be able to work on my first console game as a contract artist," she said.
Job Growth and Salary
Salaries can vary by location, experience and work environment. There are many specialized roles in the gaming industry, each requiring different subsets of skills and responsibilities, making wage estimations difficult to predict.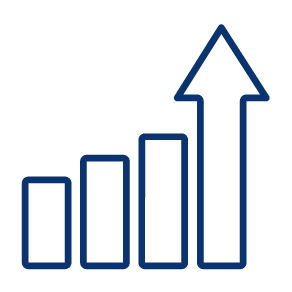 Job Growth
According to Newzoo, the global video game industry is projected to grow beyond $218.7 billion by 2024.1 The U.S. Bureau of Labor Statistics also notes 5% job growth for special effects artists and animators through 2031.2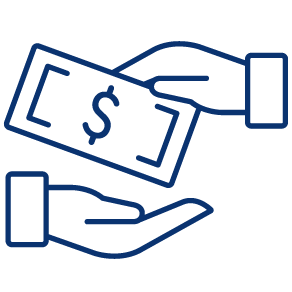 Salary
According to the U.S. Bureau of Labor Statistics, special effects artists and animators reportedly earned a median annual wage of $78,790 in 2021.2
Understanding the numbers
When reviewing job growth and salary information, it's important to remember that actual numbers can vary due to many different factors—like years of experience in the role, industry of employment, geographic location, worker skill and economic conditions. Cited projections do not guarantee actual salary or job growth.
Start Your Journey Toward an Online Game Art and Development Degree
Why SNHU for Your Online Game Art Degree
Flexible
With no set class meeting times, you can learn on your schedule and access online course materials 24/7.
Affordable
As part of our mission to make higher education more accessible, we're committed to keeping our tuition rates low. In fact, we offer some of the lowest online tuition rates in the nation.
Prior coursework could also help you save time and money. SNHU's transfer policy allows you to transfer up to 90 credits toward your bachelor's degree and 45 credits for an associate degree from your previous institutions—that means you could save up to 75% off the cost of tuition. You could also save time and money by getting college credit for previous work experience, or by taking advantage of military discounts and employer tuition assistance if available to you.
Respected
Founded in 1932, Southern New Hampshire University is a private, nonprofit institution with over 160,000 graduates across the country. SNHU is accredited by the New England Commission of Higher Education (NECHE), a regional accreditor, which advocates for institutional improvement and public assurance of quality.
Recently, SNHU has been nationally recognized for leading the way toward more innovative, affordable and achievable education:
U.S. News & World Report named SNHU the 2021 Most Innovative University in the North and one of the nation's "Best Regional Universities"
Awarded the 21st Century Distance Learning Award for Excellence in Online Technology by The United States Distance Learning Association (USDLA)
A $1 million grant from Google.org to explore soft skills assessments for high-need youth
Network
At Southern New Hampshire University, you'll have access to a powerful network of more than 300,000 students, alumni and staff that can help support you long after graduation. Our instructors offer relevant, real-world expertise to help you understand and navigate the field. Plus, with our growing, nationwide alumni network, you'll have the potential to tap into a number of internship and career opportunities.
93.6% of online students would recommend SNHU (according to a 2022 survey with 17,000+ respondents). Discover why SNHU may be right for you.
Expanding access to quality higher education means removing the barriers that may stand between you and your degree. That's why you can apply at any time and get a decision within days of submitting all required materials:
Completed free undergraduate application
Prior transcripts, which we can retrieve at no cost to you
Test scores are not required as part of your application
Acceptance decisions are made on a rolling basis throughout the year for our 6 (8-week) undergraduate terms.
If you're ready to apply, follow these simple steps to get the process going:
If you have questions or need help filling out your application, call 1.888.387.0861 or email enroll@snhu.edu.
Take Your Career to the Next Level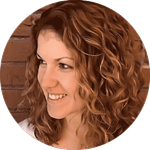 Danielle Rumbaugh '20
"When I first started the game art program, I worked at a small game company. Applying the knowledge I learned from SNHU really pushed the limits of what I thought I was capable of."
Courses & Curriculum
Our curriculum was designed to help you become proficient with design tools like Adobe Software Suite (Photoshop, Illustrator, InDesign) and 3DS Max. Armed with these tools, you'll build an eye-catching portfolio that includes original character and creature designs. You'll also gain demonstrated experience designing interactive 3D environments.
Courses mirror the standard workflow pipeline used in the industry for the production of art assets. You'll apply these skills to multiple video game platforms, including web, console, PC and mobile, so you'll be ready to hit the ground running in a fast-paced industry.
Additionally, our expert faculty of gaming vets can share their broad experience within the gaming industry.
Curriculum Requirements & Resources
General Education
All undergraduate students are required to take general education courses, which are part of SNHU's newly redesigned program, The Commons. The goal of The Commons' curriculum is to empower you with some of the most in-demand skills, so you can succeed not only in your academic career, but in your personal and professional life too.
Technology Resources
We provide cloud-based virtual environments in some courses to give you access to the technology you need for your degree – and your career. Learn more about our virtual environments.
Earn Math Credits
Save time and tuition with our Pathways to Math Success assessments. Depending on your scores, you could earn up to 12 math credits – the equivalent of 4 courses – toward your degree for less than $50 per assessment. For additional information, or to register for a Pathways to Math Success assessment, contact your admission counselor or academic advisor today.
List of Courses
Courses May Include
BA in Game Art and Development Online
GRA 201
Intro to Digital Sculpting
In this course students will be introduced into Digital sculpting with zbrush. Also understand how digital sculpting fits into a pipeline in a game production environment. Techniques covered in this course will be software navigation, sculpting with multiple brushes, masking, poly painting, and materials. The course will cover some practices used to prep a model for the next stage in creating a game model. Some techniques will show how zbrush can work seamlessly with other 3D modeling software. The class will also have assignments that include observational and concept drawing.
GRA 202
3-D Modeling and Animation
In this course students will be introduced to 3DS max. It will give them an overview of what max does specifically for games. This course will be focused on modeling. Students will learn the basics of modeling low poly and high poly models. How they are unwrapped and used in conjunction with textures. It will also show a wide range of techniques used in the industry for modeling for mobile, PC and current generation consoles.
GRA 211
Interactive Animation
This course focuses on programming capabilities to enhance graphic animations and user interfaces to provide spectacular interactive results. Those benefiting from this course include students in game development, advertising, marketing, education, web development, art and other fields that can benefit from interactive animated graphics helping to convey concepts. The course is intended for those with no programming experience as well as those with some programming background. The use and creation of animations will be covered at a level of interest to both those new as well as experienced. The results can be displayed by a browser from the internet or as standalone results displayable on a range of operating systems. This is a hands on computer based course in which the students create a number of individual projects based on their interests and capabilities, focusing on creativity and programming aspects of interactive animation. The course utilizes emerging technologies in interactive animation.
GRA 212
3-D Character Animation
This course will introduce students to character animation by learning the 12 principles of animation. We will also be going over the pipeline for skinning and rigging a character.
GRA 220
Introduction to Digital Imaging
Using Photoshop and Illustrator software, this course is an introduction to professional computer graphics creation and to the software and hardware typically used in the graphic design, video, photography and interactive Web/multimedia industries. Emphasis will be placed on the professional use of image-capturing devices, such as scanners, digital still cameras and video cameras. Image editing and color management systems will be discussed and demonstrated. The important differences between vector and bitmap graphics will be defined, as will the significant differences in preparing images for print, broadcast and Web distribution. Students will be encouraged to experiment with their own and pre-existing images using sophisticated digital editing techniques such as layering, channel masking, filtering, cloning and montaging. Special attention will be paid to copyright awareness in the age of digital image.
GRA 311
Environment Design
In the first half of this course students will be introduced to a pipeline for the creation of environments inside of a game studio. Students will be shown how to use reference drawings and images to help build props and environment pieces. Students will also be shown how these assets can be used, not only as standalone assets but to create other bigger picture assets when used as a modular set piece. Then the students will digitally sculpt environment assets from references provided to them. When the sculpting phase is finished the students will learn how to build a game model from their digital sculpt. Students will then create the textures that will be used for a final render. In the second half of this course students will be able to go through this same pipeline but instead of using provided artwork, they will create something from their own imagination.
GRA 401
Character Design
This course will involve a combination of concept, texturing, digital sculpting and 3d modeling to create characters that would appear on both mobile and current generation consoles. Students will learn a proven pipeline used in the gaming industry to bring a concept to creation and ready for game implementation. The course will begin showing students how this pipeline works in combination of different types of software following a given concept. They will have the understanding of how specific software works along the path of the pipeline to create a character. Students will then be asked to create their own concept following the techniques used in class to present a finished game character for their final project.
GRA 402
Creature Design
In this course students will be shown how creatures are created from an idea to a fully fleshed out game model. They will work through weekly assignments to see the connection of real world animals and fantasy creatures. Students will follow step by step instruction with supplied concepts to build a fantasy creature through real world animal anatomy and the creative process. In the second half of this course students will learn how to go through this same process of using reference of actual creatures/animals from the real world as a spring board to create their own fantasy creature.
GRA 440
3-D Art and Design
In this course students will explore how their individual creative strengths and digital skill sets fit into a professional work flow of commercial game production. Students will choose one or multiple aspects of game art creation: Character design, Environment design, or Animation. All creative work produced in this course will be executed in the context of strict deadlines that simulate industry expectation. Students will concentrate on game development source control and integration of art assets into a production pipeline. Each student develops a digital portfolio and website that showcase their ability to create professional creative art work. Students will learn the process of objective self-evaluation and peer criticism and preparing their portfolios to match professional job board postings.
GRA 492
Game Art and Development Capstone
This capstone course is the culminating experience for the B.A. in Game Art and Development program. The aim of the capstone is to assess students' ability to synthesize and integrate the knowledge and skills they have developed throughout their coursework, rather than introducing new concepts. This course is structured to support student success in fulfilling program requirements.
Total Credits: 120
Minimum Hardware Requirements
| Component Type | PC (Windows OS) | Apple (Mac OS) |
| --- | --- | --- |
| Operating System | Currently supported operating system from Microsoft. | Currently supported operating system from Apple. |
| Memory (RAM) | 8GB or higher | 8GB or higher |
| Hard Drive | 100GB or higher | 100GB or higher |
| Antivirus Software | Required for campus students. Strongly recommended for online students. | Required for campus students. Strongly recommended for online students. |
| SNHU Purchase Programs | | |
| Internet/ Bandwidth | 5 Mbps Download, 1 Mbps Upload and less than 100 ms Latency | 5 Mbps Download, 1 Mbps Upload and less than 100 ms Latency |
Notes:
Laptop or desktop?  Whichever you choose depends on your personal preference and work style, though laptops tend to offer more flexibility.
Note:  Chromebooks (Chrome OS) and iPads (iOS) do not meet the minimum requirements for coursework at SNHU. These offer limited functionality and do not work with some course technologies. They are not acceptable as the only device you use for coursework. While these devices are convenient and may be used for some course functions, they cannot be your primary device. SNHU does, however, have an affordable laptop option that it recommends: Dell Latitude 3301 with Windows 10.
Office 365 Pro Plus is available free of charge to all SNHU students and faculty. The Office suite will remain free while you are a student at SNHU. Upon graduation you may convert to a paid subscription if you wish. Terms subject to change at Microsoft's discretion. Review system requirements for Microsoft 365 plans for business, education and government.
Antivirus software: Check with your ISP as they may offer antivirus software free of charge to subscribers.
Game Art & Development Required Hardware & Software
Autodesk Entertainment Creation Suite
This package includes Maya, 3ds Max, Motion Builder and Mudbox. Students can download these products for free under an educational agreement through Autodesk.
System Requirements
Operating system: Windows 10 64-bit operating system
CPU: Intel i5/i7/Xeon technology or AMD equivalent
Graphics hardware: Refer to Autodesk's recommendations for Maya and Mudbox
RAM: A minimum of 16GB of RAM is required, but 32GB is highly recommended and will become increasingly necessary with each annual release of new versions of Autodesk applications.
Disk space: 19GB free disk space
Note that some Autodesk products included in the Entertainment Creation Suite may be available for Apple® Mac OS® X operating systems. Students may elect to run non-native software (most notably 3ds Max) on Windows® through Apple's Boot Camp® or Parallels Desktop® systems. Students who wish to obtain Windows®10 may do so through Azure Dev Tools.
Adobe Creative Cloud
This package includes Photoshop, Lightroom, Illustrator, InDesign, Acrobat and more. Students can download these products for a reduced monthly cost through SNHU's OnTheHub store.
System Requirements
The requirements below are listed for Photoshop and Illustrator. Given that current system requirements can change without notice from Adobe, it is best to consult the most up-to-date requirements on the Adobe website.
| Component Type | Mac Specifications | PC Specifications |
| --- | --- | --- |
| Operation System | Mac OS® 10.13 (High Sierra), macOS version 10.12 (Sierra) or Mac OS X version 10.11 (El Capitan) | Windows 10 operating system |
| CPU | Multicore Intel processor with 64-bit support | Intel® Core 2 or AMD Athlon® 64 processor; 2 GHz or faster processor |
| RAM | A minimum of 8GB of RAM is required, but 16GB is highly recommended and will become increasingly necessary with each annual release of new versions of Adobe applications | A minimum of 8GB of RAM is required, but 16GB is highly recommended and will become increasingly necessarily with each annual release of new versions of Adobe applications |
| Disk Space | 4GB or more of available hard-disk space for installation; additional free space required during installation (cannot install on a volume that uses a case-sensitive file system) | 2.6GB free disk space |
| Display | 1024 x 768 display (1280x800 recommended) with 16-bit color and 512MB or more of dedicated VRAM; 2GB is recommended | 1024 x 768 display (1280x800 recommended) with 16-bit color and 512MB or more of dedicated VRAM; 2 GB is recommended |
| Graphics | OpenGL 2.0-capable system | OpenGL 2.0-capable system |
University Accreditation
Southern New Hampshire University is a private, nonprofit institution accredited by the New England Commission of Higher Education (NECHE) as well as several other accrediting bodies.
Tuition & Fees
As a private, nonprofit university, we're committed to making college more accessible by making it more affordable. That's why we offer some of the lowest online tuition rates in the nation.
We also offer financial aid packages to those who qualify, plus a 30% tuition discount for U.S. service members, both full and part time, and the spouses of those on active duty.
| Online Undergraduate Programs | Per Course | Per Credit Hour | Annual Cost for 30 credits |
| --- | --- | --- | --- |
| Degree/Certificates | $990 | $330 | $9,900 |
| Degree/Certificates (U.S. service members, both full and part time, and the spouses of those on active duty)* | $693 | $231 | $6,930 |
Tuition Rates are subject to change and are reviewed annually. *Note: students receiving this rate are not eligible for additional discounts.
Additional Costs No Application Fee, Course Materials ($ varies by course)
Frequently Asked Questions
Do you need a degree to be a game artist?
There isn't one defined path to becoming a game artist. Some earn a game art degree, while others pursue a graphic design degree. Others may major in computer graphics or animation.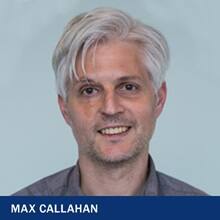 No matter what degree you choose, the program should help you:
Master the tools you need to create standout character, creature and environment designs
Collaborate to create projects that can capture the eyes and imagination of employers
Develop the confidence and connections you need to get ahead in the industry
Fortunately, our bachelor's in game art can help you do all 3.
"Our BA in Game Art & Development prepares students for careers in game and simulation development," said Max Callahan, associate dean at SNHU. "The experience students gain with 2D and 3D graphics software and game engines allows them to apply those creative and technical skills to exciting and challenging creative projects."
What is a game art degree?
A game art degree is what it sounds like: a program that helps you specialize in making artwork for video games.
With a game art degree, you'll learn how to create the parts of a game people see. You could design the leading heroine in a first-person shooter or the final boss in an action adventure. You might create the coins players collect to advance to the next level of a mobile puzzle game, or a fantastic steam-punk world in an RPG.
By exploring areas like digital sculpting, 3-D modeling and animation, and environment design, you'll learn how to create industry-ready work. And, with any luck, you'll knock the socks off gamers, too.
Can you get a game art degree online?
Of course. Whether you're looking to start your career, or pivot to a new one, learning online can help unlock your future potential.
Our game art degree can be completed 100% online, giving you the flexibility you need to advance your career without putting your life on hold.
That's what motivated SNHU game art graduate John Lanier '20 to take the leap. "I'd been meaning to complete my bachelor's since leaving the military," he said. "But I had a hard time finding a program tailored to game development [that was] also flexible and affordable."
When he found SNHU, John suddenly had a platform to step back into the world of higher education. But with so many years out of the game, it wasn't without hesitation.
"I was worried about the time commitment, workload and seemingly large number of different classes that lay before me," he said. "I've also been out of school for a very long time, so the fear of getting back into a classroom was very real."
Still, John went for it. He enrolled, worked hard, established his voice as an artist and came out the other side a proud graduate.
"My proudest accomplishment is now seeing my bachelor's degree on the wall," he said.
How much money do game artists make?
While the U.S. Bureau of Labor Statistics does not specifically report game design or art salary data, special effects artists and animators reportedly earned a median annual wage of $78,790 in 2021.2
It should be noted, however, that salaries can vary greatly by geographic location, experience level and work environment.
Plus, with highly specialized roles within the gaming industry, each of which requires different subsets of skills and responsibilities, wage estimations are often difficult to predict.
How hard is it to become a game artist?
The gaming industry is attractive to many people. It can be highly collaborative, creative and rewarding. That said, it's also very competitive and difficult to break into. This is especially true for those in underrepresented groups, such as women and people who are non-binary.
In fact, a 2019 survey by International Game Developers Association found that 24% of respondents in the gaming industry were women, 3% identified as non-binary and 2% preferred to self-describe.3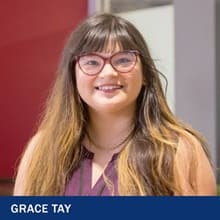 But at SNHU, we're committed to helping our diverse student body succeed.
As one former game design student, Grace Tay '17, put it: "We need to get to a point where, if a woman is leading in a video game, it's normal. The only way we're going to do that is if women see themselves in these positions. So my advice is: Don't let statistics discourage you, use them as fuel. If you are passionate about this field, and you apply yourself, you can do it."
What can I do with a game art degree?
A game art degree can help prepare you for a handful of different roles in the gaming industry. You could become the concept artist who creates the characters, environments, vehicles and creatures that define the overall look and feel of a game. As a modeler or animator, you could be responsible for building 3D models along with the animated assets to put them motion.
You can also apply these skills outside of the gaming world. Just ask John Lanier '20, a game art graduate who now works with a large manufacturer of aviation aircraft.
"The BA in Game Art and Development degree at SNHU has given me the tools to expand and evolve what I can do for my company," Lanier said. From designing beauty renders and concept art to modeling assets, he applies what he's learned every day.
"I'm now trying to create an interactive spec tool with the Unreal Game Engine that customers can use to select materials and veneers for an aircraft interior," Lanier said.
He's also noticed a trend – he's not the only person with a background in video games. "There are two of us now with GA&D degrees that work here… it's kind of a jack-of-all-trades degree."
What's the difference between game artists, animators, designers, producers and programmers?
As complex as the process of making a game can be, it's important to note the responsibilities of each team member involved. Here's a quick breakdown of some key jobs in the gaming world:
Game artist. Game artists are specifically responsible for the front-end designs in games. This may include 2D or 3D models of characters, creatures, vehicles or virtual environments.
"In the online BA in Game Art and Development degree program, we'll teach students how to create art designs and assets for game design concepts," said Max Callahan, associate dean at SNHU.
A game art degree is designed to help you fill any number of roles as a game artist – including concept designer, modeler, texture artist, rigger and animator.
Animator. An animator is someone who takes a static drawing or 3D model and brings it to life. As mentioned before, animation is a sub-specialization of game art.
Like many roles in gaming, this is a highly collaborative job. In many cases, your designs will come from a 3D modeler. You'll then likely work with designers under the direction of an art director to figure out exactly how a character, creature or object should move.
You'll almost act as a stagecoach – helping understand a character's motivations and giving personality to the way they move. Plus, your skills will be transferable to a number of other industries – such as film, television, marketing and more.
Game designer. What does a game designer do? These are the pros who have a deep understanding of their industry and what gamers want.
As a game designer, you'll spend a lot of time analyzing and talking about competitors' games. It can be helpful to start out as a QA tester or production assistant, as a good portion of your job will be dedicated to noticing design flaws to help improve gameplay mechanics.
Game designers may also specialize in a particular area of a game. You could be a level designer – where you essentially create blueprints of level maps. As a content designer, you could help create the narrative of a game, including character names, dialogue, quests and stories.
Game producer. Every team needs a person to keep projects on task – in the gaming world, that's the producer.
These are the folks who schedule out the work, communicate with stakeholders, manage budgets and check in with teams to make sure everything's running smoothly. It's all about communication and organization.
Those in the entry level are often given the title of associate producer. Upon reaching a more senior level, you'll likely become a product owner.
Game programmer. We've talked about the artists of the gaming world – now let's talk about the scientists.
Programmers are highly technical. They'll use programming languages like C++, C# and Java to define the mechanics and logic of a game. They'll build their work on a game engine like Unreal for various platforms.
Specialized game programming roles include tools programmer, simulations programmer and software applications developer.
Related Articles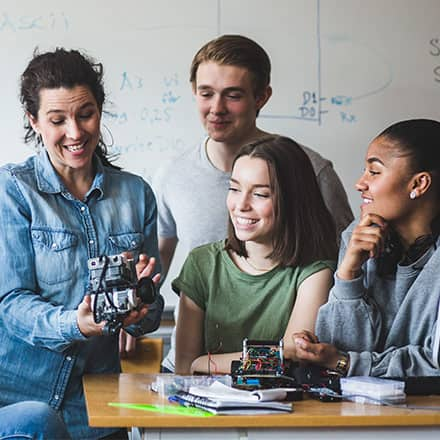 Let's start with a basic question: Exactly what does STEM mean? It's a term many are familiar with, but don't necessarily understand. STEM is a common abbreviation for four closely connected areas of study: science, technology, engineering and mathematics.
From Grace Hopper, an early pioneer in computer programming, to Katherine Johnson's contributions as a space scientist, women have been proving their value to the STEM fields for years and years. While there isn't one straight pathway into STEM, there are some general strategies that will help.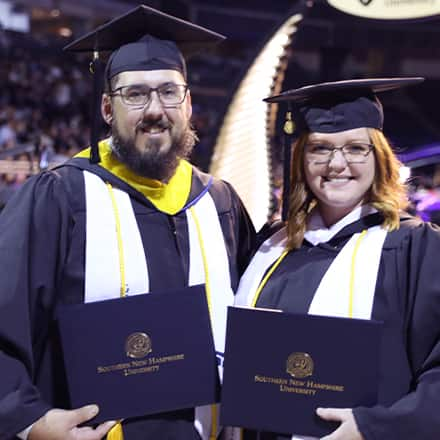 Michael and Taria Richards, both first-generation college graduates, earned their bachelor's degrees together from Southern New Hampshire University. Despite unconventional journeys, they've secured new jobs and are determined to set an example for their children.
References
Sources & Citations (1, 2, 3)
1 Newzoo; The Games Market's Bright Future: Player Numbers Will Soar Past 3 Billion Towards 2024 as Yealry Revenues Exceed $200 Billion; on the internet at https://newzoo.com/insights/articles/the-games-markets-bright-future-player-numbers-will-soar-past-3-billion-towards-2024-as-yearly-revenues-exceed-200-billion/ (viewed Aug. 18, 2021)
2 Bureau of Labor Statistics, U.S. Department of Labor, Occupational Outlook Handbook, on the internet, at:
https://www.bls.gov/ooh/arts-and-design/multimedia-artists-and-animators.htm (viewed Oct. 27, 2022)
Cited projections may not reflect local and/or short-term economic or job conditions and do not guarantee actual job growth.
3International Game Developers Association; Developer Satisfaction Survey 2019 - Summary Report; on the internet, at: https://s3-us-east-2.amazonaws.com/igda-website/wp-content/uploads/2020/01/29093706/IGDA-DSS-2019_Summary-Report_Nov-20-2019.pdf (viewed Aug. 19, 2021)