What are Asynchronous Classes?
If your calendar's already full, asynchronous classes could be the solution to making college work for you.
"Asynchronous" means not being attached to time. So when it comes to asynchronous learning at Southern New Hampshire University, it means you can do your classwork when and where you want.
Having no set class times makes college doable for students who work, have family or who've committed to personal obligations.
24/7 Access to Materials
Everything for your courses is always right at your fingertips – not in a building you can't always access.
Affordable
Asynchronous classes are typically better for your budget than in-person courses.
What SNHU Graduates are Saying

Kaitlin Seme '20
"With my work schedule, it was impossible for me to attend in-person classes at certain times. At SNHU, I felt more focused and in control of my time."
Are Asynchronous Classes Right for Me?
Asynchronous classes at SNHU give you both the freedom and the structure you need to be successful.
Learn the differences between online (asynchronous) and in-person/scheduled (synchronous) college courses:
| | Asynchronous Learning | Synchronous Learning |
| --- | --- | --- |
| Scheduled class times | No | Yes |
| Commute | No | Yes |
| Scheduled interaction with peers/instructor | No | Yes |
| Office hours with instructors | Yes | Yes |
| Set deadlines | Yes | Yes |
| Networking opportunities | Yes | Yes |
Note: In some of SNHU's online asynchronous classes, there are some synchronous opportunities.
SNHU has one of the longest-running online degree programs around – since 1995, in fact. Some of the additional benefits of online asynchronous classes at SNHU are:
More affordable: Take advantage of some of the lowest online tuition rates in the nation.
More programs and classes: Choose from 200+ degrees and 1,700+ courses online.
More term starts: Start during any of the 6 undergraduate terms and 5 graduate terms per year.
Asynchronous Learning Doesn't Mean You're Alone
You might not be in the same physical room as instructors and peers, but the online asynchronous format can keep you just as focused as an in-person format.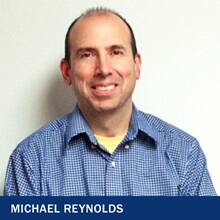 "The course structure enabled me to create my own study schedule while still feeling connected to my professors and fellow students," said Michael Reynolds '19, who earned his MA in English and Creative Writing. "The process of posting and responding to posts each week pulled the students together and kept us engaged in each other's work while evolving our own."
Stay connected by:
Building community online. Whether it's in your classes or through our relationship-building SNHUconnect platform, you can discuss both your program and your outside interests.
Attending virtual conferences and webinars. The career team holds events every month, and you can develop skills through events like our LEADS Conference.
Doing internships or experiential-learning projects. These allow you to engage in work-related activities that align with your program – giving you the chance to get credit by working for real-world companies and employers. Check out opportunities like the HEaRT Challenge.
And you may be able to participate in some synchronous activities, as well. For example, in SNHU's online MBA program, there are weekly, live webinars with deans, instructors and your peers. (These are also recorded.) Here, you'll go over the week's assignments and readings in an open discussion format. There may be other synchronous opportunities for students, as well.
NOTE: There are a handful of graduate programs that are not 100% asynchronous and are based around cohorts, which have some in-person learning requirements. Your admission counselor will let you know if your program isn't fully online.
FAQs
What is the difference between online and asynchronous?
An online class is one in which your class fully takes place virtually. An asynchronous class is one that does not have a set meeting time.
At a number of colleges, they're one and the same. That's the case at Southern New Hampshire University: When you're a student at SNHU, there are no mandatory log-in times – and typically just two assignment deadlines each week.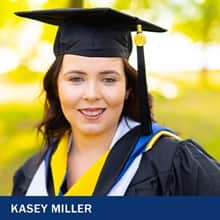 "Prior to enrolling at SNHU, I was working full time and trying to get my education at an on-campus institution," said Kasey Miller '21 '22. "I was struggling trying to balance my work schedule with my class schedule and could not enroll in the necessary classes because they were not available at the times I needed them."
SNHU understands that not everyone's schedule allows them to be available during traditional hours. It's why instructors and support services are available well beyond your workday and other responsibilities.
At SNHU, instructors make themselves available to students throughout the term, providing email replies within 24 hours or sometimes even by text or phone call. Instructors are also tasked with guiding you through the course as well as providing help when you need or request it.
Does asynchronous mean self-paced?
There are some instances in which asynchronous and self-paced mean the same thing. Self-paced courses would always be asynchronous, but asynchronous courses can be paced.
At Southern New Hampshire University, there is a term schedule in place:
Undergraduate courses are 8 weeks long.
Graduate courses are 10 weeks long.
"The time it took me to get the degree seemed to go by very fast due to how the courses were set up to be completed every 8 weeks," said Kaitlin Seme '20, who earned her BA in Human Services.
And both levels of courses typically have two deadlines per week – on Thursdays and Sundays – to keep you on track.
Because the due dates are so routine each week, you can set yourself up to do coursework as quickly or as spread out as you'd like – however it works best with your schedule.
Do asynchronous classes have lectures?
Asynchronous classes can have lectures. They typically wouldn't be in person or live-streamed, rather they'd be recorded so that you could watch them on your time.
At Southern New Hampshire University, instructors can choose whether to make videos of their talks for a better understanding of the subject material. They may also choose to feature videos from subject-matter experts to help you better understand a topic.
(SNHU's online MBA programs, however, often have lectures that are live-streamed and recorded for later viewing.)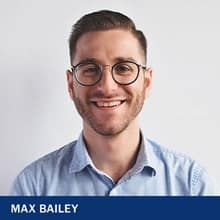 For some students, the lack of lectures is a plus.
"I never felt that I learned much from lectures" before SNHU, said Max Bailey '17 '20. "To just read and conduct my own research was a much more effective way for me to learn the material."
When you register for classes, talk with your admission counselor or academic advisor to learn more about the instructors' methods to find the best match for your study style.
Are asynchronous classes in person? Or is asynchronous fully online?
Because there are no set class times, asynchronous learning happens outside a traditional classroom. And if learning isn't happening in a physical classroom, it's most likely taking place virtually.
In some cases, the online asynchronous format is the only option students have.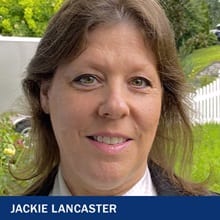 "I lived in a small area with few opportunities to obtain higher education, and I could not attend day classes," said Jackie Lancaster '19 '21. "I also needed the time to focus on my coursework after hours without being distracted by a long commute and travel obligations."
While there are a small number of graduate programs at Southern New Hampshire University that require occasional in-person gatherings, the majority of degrees here can be completed 100% online.
What are classes like? Is it learning led by books or do instructors teach?
The format of online classes will depend on the college you choose to attend.
At Southern New Hampshire University, the learning is led by both instructors and reading material. At the beginning of your course, you'll receive the syllabus, which will list all of your assignments for the term.
Your instructor will post within your online class at the beginning of each week to discuss your weekly assignments and add their own thoughts to the conversation.
You'll continue that conversation in the discussion board, where you'll interact with the instructor and your classmates – both in your own post and your responses to others.
Find out more about how online classes work at SNHU.
How are tests given? Are they monitored over webcam? Do they start at a certain time?
At Southern New Hampshire University, there are very few courses or programs that require live tests recorded through webcam, or proctoring.
Some courses may have quizzes or knowledge checks – though you can reference course material to complete them.
If you're in a course that requires proctoring, you'll be given instructions on how to set up your space and complete the exam.
How do you do well in an asynchronous class?
To succeed in an asynchronous class environment, you'll want to brush up on your time management skills.
The main benefit of asynchronous learning is that you can create your own schedule. (And then you have to make sure that you stick to it!)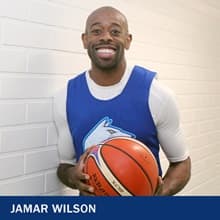 Jamar Wilson '21 – a professional athlete who needed the convenience of having no set class times – succeeded at Southern New Hampshire University by time blocking, a method of time management that divides your day into specific tasks.
"Learning remotely, SNHU was easily the best fit during my search for a program that helped me learn and achieve my goals while living abroad," said the MS Sport Management graduate. "As a parent of two, it was important to be able to manage my time with school, family and work. I was able to find time to do my assignments when time suited."

At SNHU, asynchronous learning means you can do coursework on your own time – but there are still deadlines in place to keep you on track.
Typically, these fall on Thursdays and Sundays. It's great to know that deadlines remain the same throughout your program, because it helps you pencil in time each week to do your coursework.
Learn 5 tips to help you manage your time better.
When can I talk to my professor?
Just because you're not in class with your instructor doesn't mean you'll never talk with them. In fact, this can give you the opportunity to have more face-to-face time with them.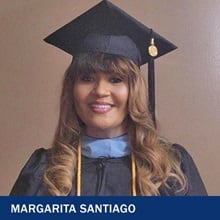 "The instructors helped me tremendously," said Margarita Santiago '19 '21. "Some did one-on-one sessions through Zoom and called me personally to help me understand an assignment when I was struggling. They make sure that every student understands what needs to be done."
Instructors typically have office hours in which you can set up time with them – just like you might do in a campus environment. Plus, they're all just an email away to answer your questions.
Why do students prefer asynchronous?
Asynchronous learning allows you to do school on your own time. By removing the barrier of set class times, you can complete your coursework when it best fits your schedule.
Class times can often conflict with work, family and personal obligations. At Southern New Hampshire University, responding to discussion board posts after putting kids to bed or reading a chapter on your lunch break can take some of the stress away from reaching your goal of finishing your degree.
For Cody Voye '21, an active-duty service member, online asynchronous learning was the only way he would have been able to pursue his AS in Criminal Justice while serving his country.
"I was originally attracted to the program due to the ability to study online while deployed," he said. "My schedule does not allow me the ability to attend in-person classes and perform my military duty, whereas the online program did." (About 16% of SNHU's online student population is military affiliated.)
There are a number of programs and classes, however, that benefit from in-person, scheduled learning. Check out SNHU's New Hampshire-based campus degree programs for more information on these offerings.
Related Articles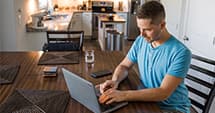 April 7, 2023
Education
Asynchronous learning is a learning model where learners can participate in courses independently on their own time schedule without needing to meet instructors or classmates at set times or places. Course activities, discussions and coursework are completed independently.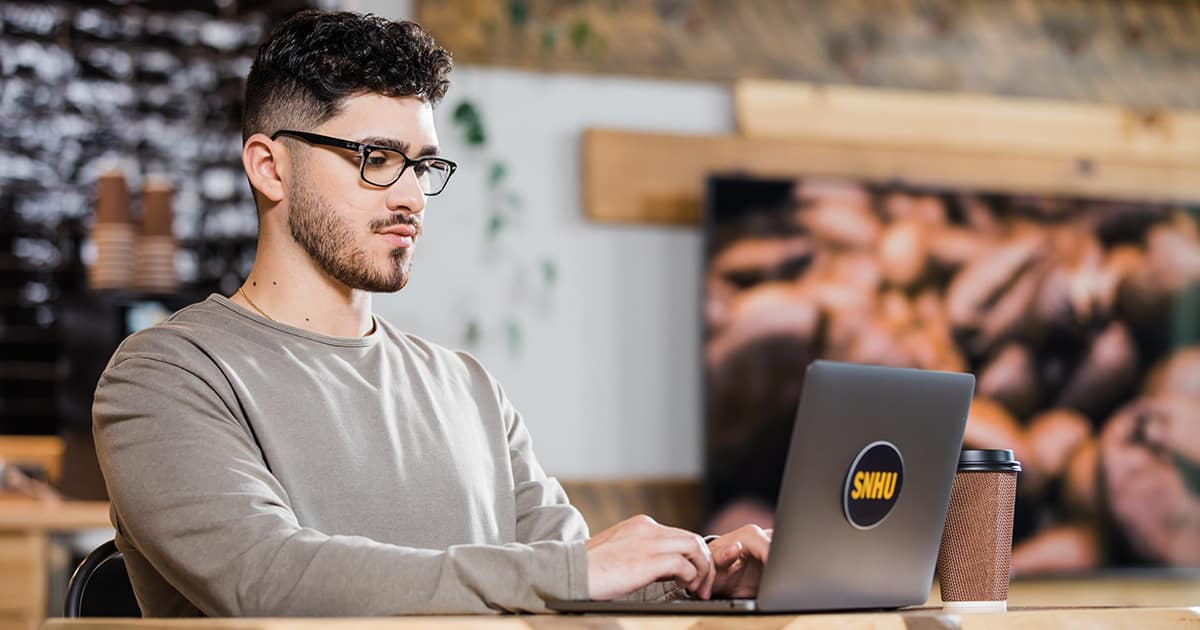 Dec 28, 2021
Education
If going to college is a goal of yours, but attending classes in person just doesn't seem optimal, taking college classes online is a way to boost your education while balancing your other priorities. Here are 15 misconceptions about online college courses that may be on your mind.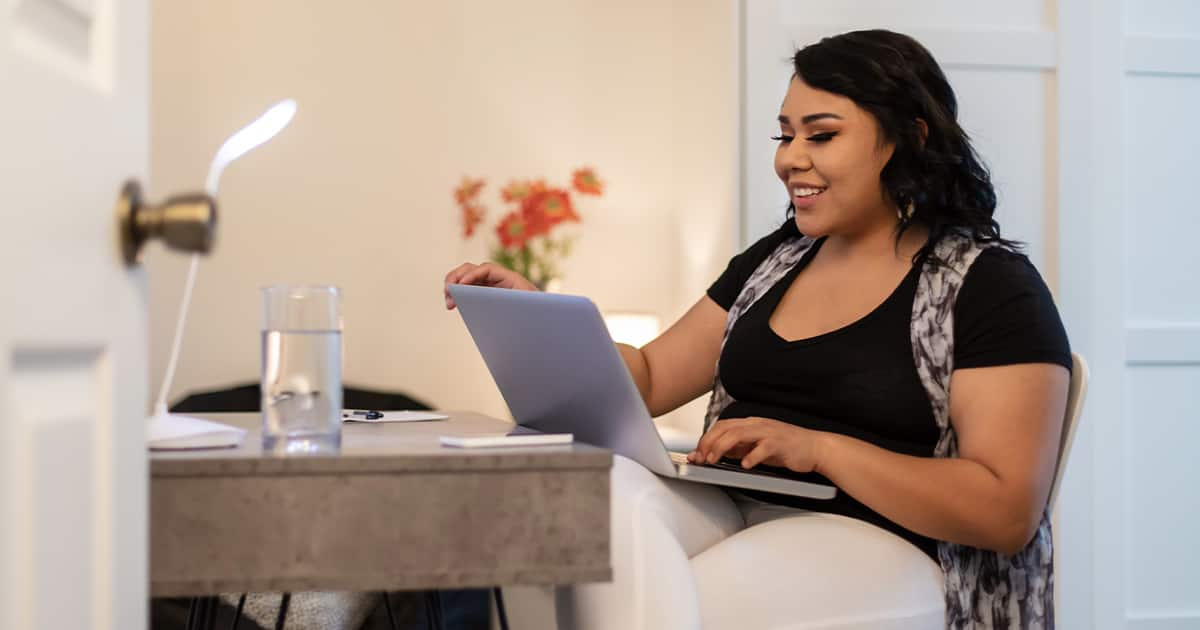 Apr 12, 2022
Education
Whether you want to start or finish a college degree, you might be wondering if going to school online is the best option for you. Discover what it's like to be an online student, how online classes work and whether it offers you the flexibility you need to succeed.