SNHU, Community Colleges Partner for Nursing Programs
Nursing students and graduates of New Hampshire's community colleges will have a seamless, integrated pathway to progress from an associate degree in nursing through to a master's degree thanks to a groundbreaking partnership with Southern New Hampshire University.
The new nursing partnership is more than a transfer agreement, which SNHU already offers for many community college degree programs. The nursing partnership's inclusion of dual admission processes, shared curricula development, scholarships and financial aid, as well as shared advising and faculty, makes it a first of its kind in the state. The program also utilizes online and hybrid delivery options to create a continuum of education from the associate degree through the master's degree level.
"SNHU's strong ties to our community college partners have always been a source of pride, but the nursing program takes the relationship to a whole new level," said SNHU President Paul LeBlanc. "We have for months worked closely with the nursing chairs from each of the community colleges and built a program that is innovative, affordable, allows nurses to 'earn while they learn,' and aligns with 'The Future of Nursing' recommendations."
"As the field of nursing continues to advance and evolve, creating pathways for nurses and nursing students to advance their education and career opportunities will play a key role in the delivery of healthcare in New Hampshire," said CCSNH Chancellor Ross Gittell. "This exciting partnership builds off of the community colleges' very successful, effective and affordable nursing programs in place at all seven community colleges. It provides a seamless pathway for students to advance through SNHU's bachelor's degree-completion and master's-level programs. And it utilizes distance learning tools and financial incentives to make the program feasible for students across New Hampshire who decide to take their education to the next level. Most importantly, this partnership was developed by nursing faculty with a strong student-centered focus, designed to meet students' aspirations in an effective, affordable and accessible manner."
The program begins with completion of an associate degree in nursing at any of the state's seven community colleges and advances through a bachelor's degree in nursing and completion of a master's degree in nursing, both offered through SNHU Online. The agreement removes barriers to educational advancement for nurses and provides them with an affordable, convenient, innovative, competency-based online opportunity for advancing their education.
Key benefits of the partnership include:
A master's degree in nursing that can be completed in 15 months
A seamless transition from the associate degree nursing program through the bachelor's and master's degree levels
Curricula developed by experienced nursing faculty based on ''The Future of Nursing: Leading Change and Advancing Health"
Admission and advising provided jointly by the community colleges and SNHU in an integrated program model
Community college tuition rates for associate degree-level courses, whether offered at the community colleges or online through SNHU
Discounted tuition for bachelor's-level nursing courses at SNHU
Convenient online courses
Hybrid (mixed classroom and online) courses available at community college campuses
"The online nursing programs are designed for working professionals challenged by family responsibilities and work demands, and who are geographically distant from a four-year university," said SNHU Associate Dean of Nursing Kathleen Polley-Payne, who has worked in nursing for 25 years and was the founding director of UMass-Boston's online RN - BSN program. "Nurses are very special and caring individuals who treat their patients with skill, compassion and a deep sense of caring. I am very excited to be part of such an innovative partnership aimed at increasing in the educational level of our nursing work force."
"This partnership provides a new and innovative pathway for seamless educational advancement of associate degree nurses through to a master's degree program," said Anita Pavlidis, Department Chair of Nursing at NHTI - Concord's Community College. "It meets the evolving demands of the nursing workplace and increases the supply of advanced preparation nurses in many arenas, including education, nursing administration, quality improvement, and as bedside practitioner. The outcome of this partnership will benefit the health recipients of New Hampshire and promote the nursing profession. We are proud to be part of this unique initiative."
The bachelor's degree program is expected to launch this fall and the master's degree is expected to launch in January, pending state approval for both.
If you are interested in learning more about these nursing programs, please visit SNHU Nursing.
Explore more content like this article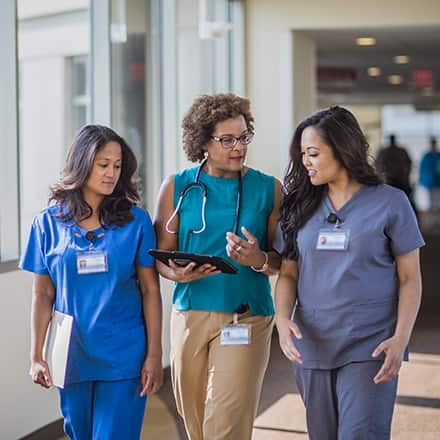 What are the Different Levels of Nursing Degrees?
February 26, 2020
While nursing has always been a respected career, many people don't know that there are actually several different levels of nursing degrees and many different specialties available.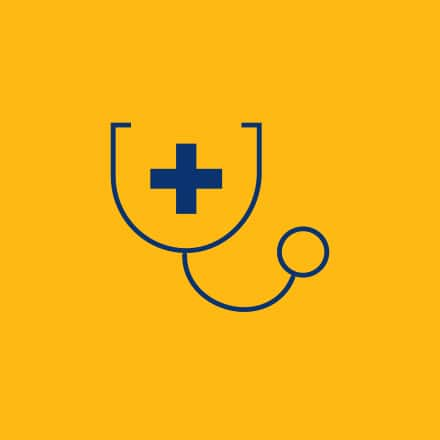 What is a CAHIIM Accredited Program?
February 18, 2020
Health information management is a growing and evolving field. As demand for skilled workers has increased, so have the number of health information management schools. If you're considering a degree in health information management, there are many reasons to choose one with a CAHIIM accreditation.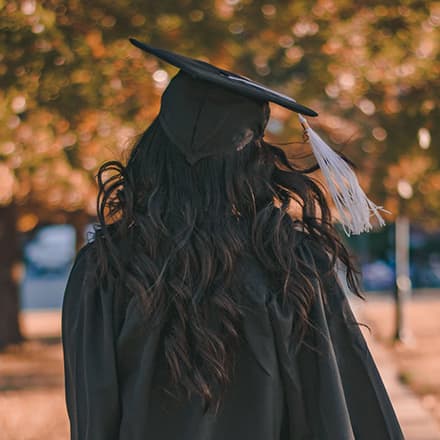 What is Post-Graduation Depression and How to Overcome it
January 14, 2020
Depression in young adults often occurs right after they complete university coursework, often due to pressure to get a job right away or sadness leaving their college peers and life behind, according to a medical journal Addictive Behaviors Reports.