What Can You Do with an English Degree?
An English degree prepares you for some of life's most fascinating career tracks. Just as importantly, it prepares you for life.
From those who enroll in an English degree program due to a deep love of writing and reading, to those who aspire to the coveted Pulitzer Prize, all English majors reap the returns and rewards of being some of the most critical thinkers among us.
English majors are thoughtful wordsmiths, who are as comfortable turning a phrase as they are turning technical jargon into easy-to-understand reports. They are expert information synthesizers and skilled at the craft of summarizing, culling and organizing text.
They may be the professorial type destined to teach literature, creative and expository writing and poetry. They may also be scientifically inclined and drawn to distilling reams of data into neat, tidy digests and abstracts - a common need among many large companies and virtually all news organizations.
With so many directions to take with an English degree, it remains one of the most versatile majors you can choose.
Why Employers Love English Degrees
From Sting and Mitt Romney, Conan O'Brien and Avon President Andrea Jung, Bob Woodward and Steven Spielberg, Barbara Walters and Supreme Court Justice Clarence Thomas, you'll find English majors calling the shots in all corners of the work world. Like you, they probably began their pursuit with the question, "What can I do with an English degree?"
In a word: Lead. It's a little-known fact that a degree in the humanities is a proven path to becoming a leader in your chosen field. A survey from the British Council indicates that 55% of the world's professional leaders hold a social sciences or humanities degree.
Rest assured, the liberal arts are alive and well. English majors are as employable as ever.
But wait. What about the sciences? STEM (science, technology, engineering and mathematics) degrees are all the talk these days. True. That's because technological advancements have generated significant demand for these jobs. The reality is, STEM and liberal arts degrees, such as English, go hand in hand. STEM jobs deal with complex material that requires intense concentration, not to mention the ability to write about what it all means. College officials assert that it takes a liberal arts thinker to succeed in any and all fields.
When mapping out your future, the only documentable disadvantage is to go without any college degree at all. High school graduates with no college education face a 5.4% unemployment rate while those with a college degree experience an unemployment rate of 2.6% The takeaway: if you want to double your chances of finding a job, you should go to college. It's just that simple.
The Power of an English Degree
It is a myth that those with an arts and humanities degree, like an English degree, lack rewarding career choices.
Communication and analytical thinking skills can be applied to almost any trade, skill and profession. What can you do with an English degree? The answers are innumerable, but Monster.com listed nine possibilities:
Sales Account Manager
Proposal Manager
Web Developer
Nonprofit Executive Director
Human Resources Generalist
Marketing Director
Managing Editor
Marketing Communications Manager
Technical Writer
Turning Your Passion into a Pathway
While a love of books is not a career, a bachelor's degree from an accredited university can land you in a profession where you're surrounded by reading and writing. Southern New Hampshire University's Bachelor of Arts in English Language and Literature online, for example, is a comprehensive degree program that gives you a foundation in communication and research skills, so you're prepared to embark on a career you're passionate about.
This online English degree program teaches proven techniques to pinpoint and analyze information that helps you build support for your ideas and opinions. It teaches you how to craft stories, present ideas, think critically and creatively, and develop a broad knowledge of literary classics - references that will serve you well throughout your entire life.
The program helps you develop and present ideas and stories that convince, persuade and educate; discover how to uncover and dissect various viewpoints; gain a unique perspective and understanding of the world by reading, evaluating and discussing English literature that's influenced society.
Online English degree graduates enter hundreds of different careers. Some gain additional training and/or certification to pursue teaching. Others go on to become lawyers, politicians, marketing communications professionals, historians, museum curators, nonprofit directors and more. Here are a few stories of recent bachelor's of English graduates:
Exploring Literature, Seeing the World
Audrey Greathouse '15 enrolled in the online English degree program because it "challenged me to think for myself, and think a lot." Almost three years later, she graduated magna cum laude a whole year ahead of most of her high school graduating class. "With manageable, but deeply intellectually challenging course loads in every class, I really do feel that I have an opportunity here that I wouldn't have had with any other institution," she said. "Not tethered to any physical institution, I have been free to travel during my education." Greathouse has completed her online English degree in countless cities, traveling the West Coast and living out of a backpack for months at a time. "I have met so many amazing people through my travels... No school in the world could offer me the freedom and education [SNHU] provides for me."
Fulfilling a Dream
Melinda McGraner was taught from a young age about the wonders of reading. "I would spend hours diving into the worlds of fanciful characters and epic tales, wishing to become part of those stories. More and more I would imagine myself to be the narrator, the storyteller," McGraner said, thus fueling her passion for the written word.
McGraner aspires to be a published author. She has been developing a story since age fourteen and hopes to one day publish it as a three-book series. "I had searched many institutions for a degree that would be useful to me in the business realm, where I currently work, and that would also give me the desired knowledge, experience and guidance I need to one day become an author," she said. Another dream of hers is to return for her master's in creative writing - "to once again further my dream of being an author."
Fast Track into the Field
Nicole Carazo '16 found pursuing a creative writing degree after a little over a decade hiatus following high school was an incredibly rewarding triumph. "I proved to myself that education and success has no boundaries with regard to age," she said. "It also opened up opportunities that I didn't have before including careers, internships, networking engagement and more."
Carazo went eagerly from her online English degree program to an exciting internship with a well-regarded literary agency where she reviews manuscripts. While immersing herself in this writer's community and the learning the ins and outs of working directly with writers, she contemplates her next venture - a long-time dream of hers: to work for a large publishing company in the fiction department. She also plans to pursue her master's in fiction writing.
Make Your Career Your Own
Another built-in benefit of an English degree is the flexibility it provides as your life changes. Writing, editing, copywriting, journalism, in addition to the professions mentioned above, is fields rife with freelancers. There are 53 million people doing freelance work in the US - that's 34% of the national workforce. For a good reason. Freelancing allows you to scale your workload to your life.
Whether you're starting a family, moving to a new state (or country), or establishing your own business, freelancers choose the hours they work, as well as the number of hours they work. Employers are drawn to it, too, since it allows a company to scale up or down fairly instantly without incurring the costs that new hires and layoffs present.
When A Bachelor's Degree Isn't Enough
Those eager to take their studies in English language and literature to the next level turn to a master's in English online. From here, you can pursue a doctoral degree in literature, teach at the community college or secondary school levels, earn a professional degree in law or business, or work in publishing or public relations, just to name a few.
A master's in English digs deep into foundational British and American literary works then help you tailor the program to your particular interests. Traditional and nontraditional course topics in the online master's in English range from Shakespeare, Victorian literature and the Renaissance to Romantic literature, American modernism, and gender and multi-ethnic studies.
Much like those with a bachelor's online English degree, master's of English graduates use their academic training every day in one way or another - personally and professionally.
Not sure if an MA in English is right for you? Find out what these graduates saw in the master's program, and how they answered, "What can I do with an English degree?"
Culture Comes Alive
Derek Cummings '15 originally graduated with a bachelor's degree and a graduate degree in nutrition. "Though I have much interest in the subject of preventing disease, my true passion is writing and reading," said Cummings, who has worked as a reading tutor and has completed a few novels and poems that he was still revising when he decided to register for the master's degree in English and creative writing. Once in "the program, I decided that I wanted to learn more about literature and authors who helped people learn about culture over time. So, I switched my major to a master's in English," he said. This also gives Cummings the opportunity to apply for a Ph.D. program - his ultimate goal.
A New Chapter
Kristin Griffiths '15 changed careers in 2007 from marketing and sales to her first love: teaching. "Since the fall of 2007, I have been teaching high school English, creative writing and drama," she said. To teach at the high school level, Griffiths required a master's in English. The online program provided her with that opportunity. "I couldn't be happier with the courses, professors, or the level of support from my advisor and admission counselor," Griffiths said.
Rewriting a Career
Benaiah Koskovich '16 is a driven professional who returned to school after many years of on-the-job business savvy under his belt. He had spent a decade in the world of finance but wanted to pursue his true passion. "Pursuing a master's in English, set me on course to not only work in a field that I love but to finally make my passion a reality," said Koskovich.
Upon graduation, SNHU Career helped merge his background with his interests to land a well-paying position as a marketing writer for a financial company. Koskovich is an inspirational example of a career changer who leveraged experience along with newly acquired skills to start again without starting over.
Ready When You Are
Once you've found your passion in life, the rest should come easy. That's why SNHU removes traditional barriers to affording and attaining an all-important college degree. Tuition for the English degree online programs is among the most affordable in the country. No GREs are required. Acceptance decisions are made on a rolling basis throughout the year, so you can apply at any time and get a decision within just days of submitting all required materials. Admission counselors are also available to help you explore financial options and walk you through the online English degree application process.
The world will always need great writers, communicators and those life-changing teachers we will never forget. Notable speeches, advertising campaigns, marketing strategies, news reports, and more are added to the archives of our society every day. They shape the future, document the past, and chronicle the present. No matter how you decide to make your mark, making it memorable starts with a bachelor's or master's online English degree from an accredited and affordable university.
Begin your story today. Contact an admission advisor to learn what you can do with an English degree online.
Pete Davies is a marketing and communications director in higher education. Follow him on Twitter @daviespete or connect on LinkedIn.
Explore more content like this article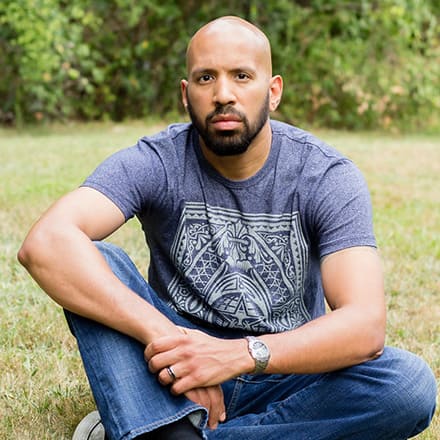 New Apprenticeship Program Offers Students Experiential Learning
July 29, 2019
Amanda Menke '19 knew she wanted industry experience before graduating with a BA in Communication, but she didn't have time to fit an internship into her schedule. So, when she received an email about a digital marketing apprenticeship program, she decided to give it a try.