Commencement 2016: Shining Stars and Promises Kept

Graduation provides us with one of clearest opportunities to see how education changes not only the lives of students but those who surround them. Looking out from the stage at Commencement, I could literally see the ripple effect the success of thousands of graduating students had on their thousands of family members in the audience. All have had the very trajectory of their destinies changed by the successful attainment of their college degrees.

Few moments were more impressive during each of the ceremonies than when President Paul LeBlanc asked various groups to stand — those who had served in the military, parents, grandparents and, finally, those who were the first in their families to attend college and earn their degrees. That is the power of education: the power to change the course of the river of destiny.

An Intentional Focus on Success

A little over a year ago the College of Online and Continuing Education academic team crafted a single statement to encapsulate the work we do at SNHU: "We maximize the likelihood of student learning success in high-quality academic programs." It's a well-balanced explanation of our two areas of focus: student success and high-quality programs.

High-quality academic programs are what all colleges strive for, particularly those that have survived for decades or centuries. As we have discussed in a number of previous blogs, SNHU is completely committed to ensuring that the outcomes and assessments of every program demonstrate the best practices of the industries and areas of study for which we prepare students. But what graduation reminded me of was the other part of the statement: what it takes to maximize the likelihood that students have learned what they need to know, do and be to achieve success.

Student success does not come by accident; it is the intentional result, the deliberate product, of a university considering many factors: what learning is, how it happens, who the traditional and nontraditional students are, the challenges they have faced in the past that have kept them from succeeding, and the opportunities to think outside of the box to overcome once and for all the obstacles preventing them from achieving their goals.

Many of the elements of that success have little to do with academic matters such as the course content or number of degrees the faculty member holds; rather they relate to the non-academic fail-safes the institution has put in place for when life happens and the student loses motivation or resources. Focusing on the non-academic student experiences as well as the academic is a key part and a not-so-secret ingredient of our students' success.

And it shows. The Russian poet Yevtushenko describes each person's life as a planet filled with experiences — their loves, their laughs, their failures — that live and die with them. As I sat looking out at the row upon row of students and then the arena filled with their families I revised that metaphor, realizing that each graduate is a star, shining brightly with planets of loved ones orbiting them. Looking out at those graduates was as impressive as looking up at the night sky.

Commitments and Journeys

The light from some of those stars has traveled a very long way to reach us. I met a young graduate who showed up at the honors ceremony with his wife and young child and told us he had just arrived in New Hampshire 20 minutes earlier after driving from Kansas to be with us. Another graduate told us that he and his family had flown in from the West Coast for just the honors ceremony: They had to catch a flight back the next morning before graduation because of another commitment, but he "wanted to be here" for a moment. In the days leading up to the ceremonies I heard of students making sure families had visas and passports in place from other countries so they could cross oceans to be here for that key moment.

That is why what we do is so important. Every unnecessary regulation, every acquiescence to tradition for tradition's sake, every ranking centered on exclusion rather than accessibility and affordability, every accolade focused more on institutional or personal ego than on student potential has the ability to wipe out the chance for a student to succeed, to snuff out a star's light, darkening the futures of all of those planets surrounding it.

To my colleagues at other institutions, let us focus our attention on igniting new stars and expanding the universe, enabling students to go where no one in their family has gone before (thanks, "Star Trek"). The barriers to learning are being eroded more and more each day by virtual campuses and education models, allowing more people to take part in that promise even as brick and mortar institutions, fixed in time and space, face unprecedented challenges.

Back at Commencement, as each student walked up to receive his or her degree, they thanked us and shook our hands, an acknowledgment that our mutual promises to each other were kept — that we would prepare them for the next part of their journeys if they would put in the work and made the sacrifices necessary to complete the tasks we placed before them. That is the word — promise — that continues to ring in my head after all of the names have been called.

Some mistakenly refer to education as a product, as if knowledge and skills can simply be guaranteed with a swipe of a credit card. Too often it has been treated as a privilege, reserved for the few so-called deserving selected to sit at the feet or in the seats in the presence of the masters. The more we can make that promise available to all, the better off all of us will be.

Congratulations again to the class of 2016.
Explore more content like this article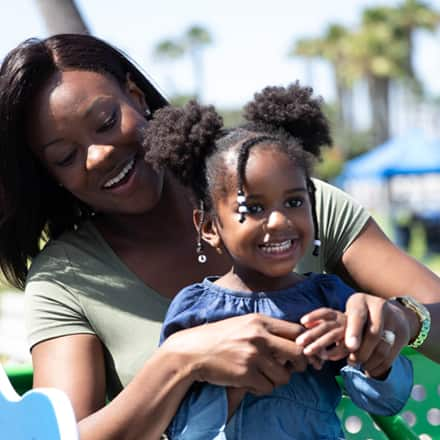 July 14, 2021
As we move toward a post-pandemic world, some kindness can go a long way in helping us be better educators and better human beings.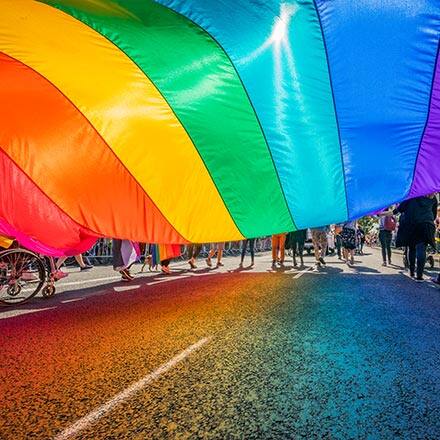 June 24, 2021
What about clips from the article, like: In a world where some believe and display that LGBTQ+ lives do not matter, we must continue to show the world through our pride that we do matter. When we learn to be prideful, we can continue to change the world for the better and be a beacon of light to those who are watching and waiting for us to come forth as possibility models for those who are fearful of exhibiting PRIDE.
May 26, 2021
The world is over a year into the COVID-19 pandemic and some people are growing tired of public health measures. What are some of the things that can be done to combat pandemic fatigue?