How Science and Art Intersect for Online Game Design Student Grace Tay
The connection between sociology and game design might seem a little obscure, but not for Columbus, Ohio's Grace Tay. As she nears completion of her BS in Game Design and Development, it's clearer than ever that these two disciplines are the fuel that drive her. We recently spoke with Grace about the intersection of art and science, success with SNHU and the Joss Whedon quote that inspired her to put her best foot forward.
First off, why did you decide to pursue game design?
It was kind of an accident, actually. In my previous school I studied sociology and criminology, but left for medical reasons. I wanted to figure out exactly what I wanted to do with my life. My boyfriend and his friend were starting up a mobile game company, and they asked me to make some concept art. I did it and decided to go a step further. So I taught myself how to use Photoshop and wanted to do more. That's when I contacted SNHU.
You've done everything from animation to artificial intelligence as part of your SNHU education. How has this program prepared you for your creative and professional pursuits?
I think if you're going into any sort of technology field, you need to be able to talk the talk, and the [SNHU] curriculum is so diverse, it gives you a well-rounded perspective. You learn programming, graphic design, 3D modeling, everything. I plan to take courses on C# and C++, too.
What was the most challenging course for you?
I'm going to say 3D modeling animation. You have eight weeks to figure out how to use 3D effects, and you go in there as a beginner. I had no idea how to use this program. I had to figure out how to model a character, then fully animate it for a 30- second video. I'm happy with how it turned out, but it was a lot of work.
Has SNHU helped open doors for you, outside of the classes you've taken?
SNHU's online art show really opened doors for me. I'd finished COM 230 (Graphics and Layout in Print Media), which taught me Adobe Illustrator, and I wanted to push myself to see what I could do. I ended up creating a piece that combined the characters from "Land Before Time" with the TARDIS from "Doctor Who". Originally, I wanted to submit it to a t-shirt company. That didn't work, but then I won the competition. That's how I earned a membership with American Institute of Graphic Arts.
How do art and science relate in game design?
The two go hand in hand. With a scientific background, you can observe how a person will respond to a game, the interface, the art and the story. Even on the programming side - when you look at quality code in Sublime Text editor, for example, lines of coding will appear in different colors to indicate when variables are working. It's actually really beautiful from a design perspective.
What advice would you give other women who are interested in pursuing careers in game design?
So, there's this quote from [filmmaker] Joss Whedon. Somebody asks him why he portrays women as these strong female leads, and he says, "because you're still asking me that question." We need to get to a point where, if a woman is leading in a video game, it's normal. The only way we're going to do that is if women see themselves in these positions. So my advice is: Don't let statistics discourage you, use them as fuel. If you are passionate about this field, and you apply yourself, you can do it.
Explore more content like this article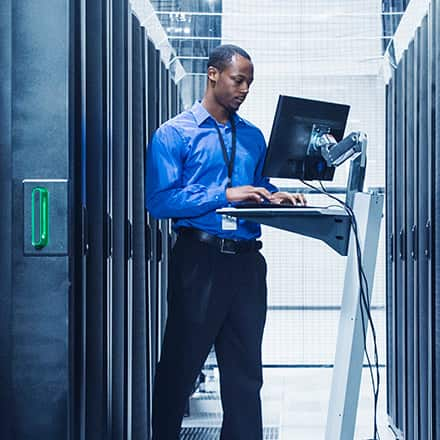 July 20, 2021
The field of cyber security is about leveraging top-notch problem-solving skills with technical aptitude to keep people and data safe. Despite being relatively new, the field of cyber security is here to stay.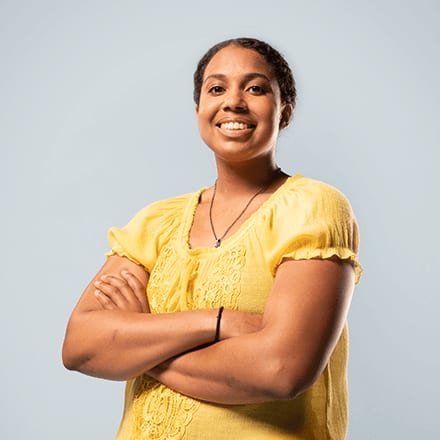 July 19, 2021
Even before she enlisted in the military, Bethanie Thomas knew she wanted to earn her degree. She even knew which field she wanted to study. The only thing missing was the right school.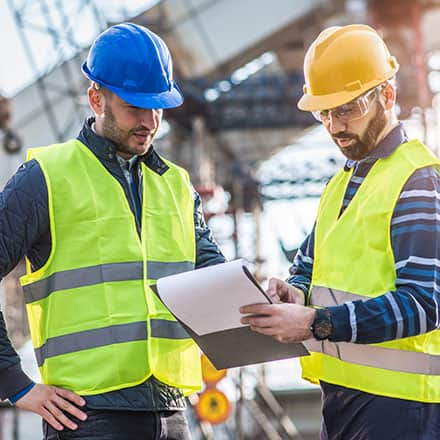 June 22, 2021
There are dozens and dozens of types of engineering. Because when it comes down to the basics, engineering is about using specialized bases of knowledge to solve a problem.