Penmen on the Road: Winter/Spring 2016
With an ever-expanding network of students and alumni, there isn't always one central hub for the Southern New Hampshire University (SNHU) community to meet in person. So the Office of Alumni Engagement makes it part of our mission to partner with departments across the University and bring our show on the road. We love seeing students meet each other face to face, or alumni who realize their neighbor a block away also graduated from their alma mater.
Thanks to SNHU Community regional events, alumni, students, faculty and staff across the country have uncovered the rich SNHU network, right in their own backyards. Here's a brief summary of some of our favorite recent trips.
Touring the Sunshine State
There are more than 2,500 SNHU alumni and 3,000 current students in the state of Florida. So, teams from the Offices of Alumni Engagement and Student Success joined forces for a road trip in January 2016 to connect the SNHU community in the Sunshine State: four staff members, five days, five cities, 804 miles in a rental car, 47 event attendees and graduating classes spanning 37 years. This all adds up to endless connections amongst alumni, faculty, staff, students and friends of the university.
The tour of Florida offered a packed schedule of opportunities to connect, from professional networking to social events to a leadership development breakfast, and even a service project.
At the Quantum Leap Winery in Orlando, Dr. Nick Nugent, Jr. '02 '04MBA '05G shared his SNHU story. His father began working for the university as a marketing and international business professor long before Nugent obtained his first degree in 2002; with the institution already part of his DNA, Nugent went on to earn four degrees, including his Doctorate in Business Administration in International Business in 2008, and met his wife at SNHU.
Nugent and his family make the trek from Florida to New Hampshire for Homecoming every year to stay connected with the SNHU community. With his encouragement at the networking event in January, there might just be a parade of Floridians driving up the east coast come the third weekend of October, with Nugent leading the way.
Tiff Fifer, director of online engagement with SNHU Online, is the mastermind behind SNHUconnect, the online student union. "SNHUconnect allows online students to communicate and get to know their peers in the same way University College students do in the Robert A. Freese Student Center on the Manchester campus," Fifer said. "These regional events help strengthen the bonds made online and introduce members of the SNHU community to each other in person."
Associate Director of Alumni Engagement Erin Neuhardt said that one of her favorite moments of the trip was watching two students meet for the first time during the cocktail hour in Tampa. "They're in different programs of study, but both are presidents of online student clubs. It was so exciting to see them share ideas, thoughts, insight and growing pains for over an hour. They exchanged emails and phone numbers and have continued to stay in touch on SNHUconnect."
Taking a Slice of the Big Apple
While the Florida tour was finishing up, more Alumni Engagement staff members were en route to New York City for the start of a late-January long weekend, kicking things off with a Happy SNHU Year Afterhours at the Heartland Brewery in Times Square.
The evening's theme centered on making 2016 your best year ever, regardless of which stage you are in your career. The group consisted of members from the Alumni Engagement team, a SNHU Career team member, alumni, students and friends.
One attendee, Kunihiko Watanabe '15G, used to go to the Business Indicator Series networking breakfasts on the Manchester campus as he worked toward his graduate degree. He networked with more seasoned alumni and business leaders, seeking advice on figuring out life after graduate school. After personally experiencing the value of the SNHU network, Watanabe landed a partnership marketing internship with Major League Soccer, and is now excited to give back by helping students and recent graduates.
The next day, the men's and women's basketball teams played against Adelphi University, with a solid cheering section filled with blue and gold, thanks in large part to freshman guard Daquaise Andrews' aunt. She managed to get on the local radio station with a call for all Penmen fans to report to Adelphia and cheer for SNHU, and single-handedly doubled the SNHU crowd. Several New Hampshire College men's basketball alumni from the 80's were in attendance, as well, proudly wearing their colors.
Building Bridges in Cincinnati
During spring break, the week of March 14, a small group of University College (UC) undergraduate students traveled to Ohio for a week-long Alternative Break service learning project with the Center for Community Engaged Learning. The students worked with a variety of organizations, including the Greater Cincinnati Homeless Coalition, St. Francis Seraph Soup Kitchen and Over the Rhine Community Center, to learn about the intersections of race and poverty in Cincinnati, the fifth most segregated city in the United States.
Local alumni met with the UC students over a community dinner at Arnold's Bar and Grill. Matt Petersons, associate director of Residence Life and one of the trip chaperones, said that the networking dinner was one of the most valuable pieces of the trip. "We worked hard all week and faced lots of heavy issues. I could see in the students' faces that they were relieved to meet with alumni who are affecting positive change in this community."
Neil Stafford '95, the head women's soccer coach at the University of Cincinnati and a former Penmen standout, was so disappointed he couldn't make the community dinner that he arranged a breakfast for the UC students. "I wanted to reconnect with SNHU and give back in some small way to current students, the way so many alumni and faculty members helped me as I was just starting out after school."
Hiring the Best in Houston
The Houston Career Fair, sponsored by the SNHU Career team from the COCE, saw more than 60 students and alumni experience the power of the SNHU network, whether they were unemployed, underemployed or looking to hire great talent. Nearly 25 employers were in attendance, including representatives from Comcast Cable, eIntern, the Peace Corps, the University of Houston and Walgreens.
Career Advisor and Team Lead Angelika Maryniak said that the fair was a great way for local students and alumni to make professional contacts. "One of things we hear most often from our students is that they want more ways to connect with each other and the SNHU network. This was a real value add, to see them shaking hands in person and making such valuable career connections."
Find an event near you at alumni.snhu.edu/events.
Explore more content like this article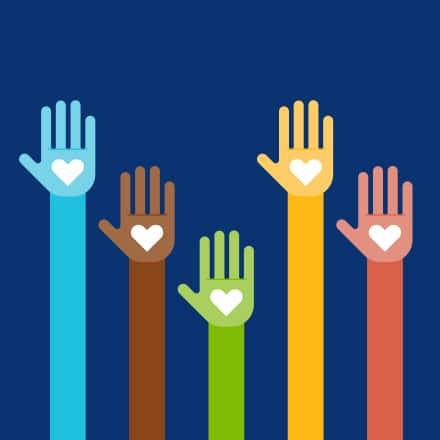 June 21, 2021
SNHU's 2021 Global Days of Service brought attention to a different societal issue each month: hunger, shelter, environmental justice and the pandemic's essential workers. Throughout the four-month-long event, Penmen from across the world shared their stories of service, community and strength.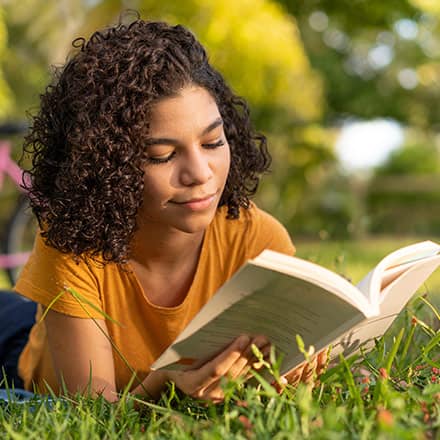 June 18, 2021
If you are searching for book suggestions, look no further: The annual summer reading recommendations have arrived. This year's list features more than 35 selections that span several genres suggested by some of SNHU's academic leaders.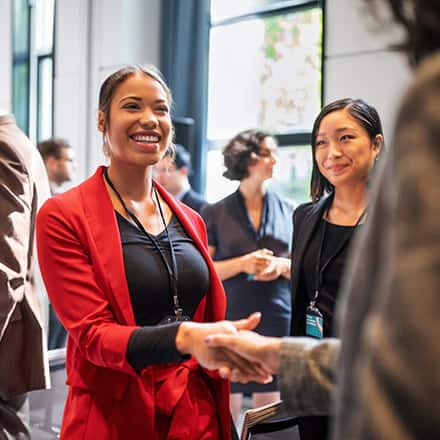 June 04, 2021
The day you receive your diploma from your university is a proud one, marking the culmination of your degree. But, your relationship with the university doesn't have to end there. Alumni are an integral part of a university community and are true advocates for student success.