Kevin Willett '03: Where My MBA Has Taken Me
Kevin Willett '03MBA wasn't ready for a focused college career when he first graduated from high school. After getting some experience in the business world he completed his undergraduate degree and then turned to Southern New Hampshire University (SNHU) to earn his MBA as a way to advance his career. As a former CFO, the founder of two professional networking organizations and a radio host, the knowledge and relationships acquired through his MBA program fueled his own development and success along the way.
Why did you pursue an MBA?
When I was younger, and like most kids, right out of high school, I attended college. At that time, I didn't have the maturity and focus to be a successful student, so I left school to work full time and start a career. I remember my mother saying, "He will go back some day and finish and be the first member of our family to obtain a college degree."
A few years later, my mother passed away. I started a new job with some growth potential and started back to night school. Pursuing an MBA put me on a road to a successful life and graduating from SNHU was a great way to honor my mother's memory.
What influence did your MBA coursework have on your day-to-day responsibilities in the workplace?
My favorite part about obtaining my MBA at SNHU was the group project work I did with my classmates. Often we would be assigned a group to work with and we had to find a way to combine our talents and schedules to finish the project. I was able to use the skills I obtained in these groups to be a better manager and coworker.
How has your MBA enriched your career?
SNHU has had a huge impact on my career. My instructors and fellow students taught me how to analyze situations and to learn from other's experience and viewpoints. Everyone in the program was at different points in their career, which I found to be very valuable to my development. As a professional networker, I am interacting with SNHU graduates on LinkedIn on a daily basis.
Where can an online MBA with SNHU take you?
Pamme Boutselis is a writer and content director in higher education. Follow her on Twitter @pammeb or connect on LinkedIn.
Explore more content like this article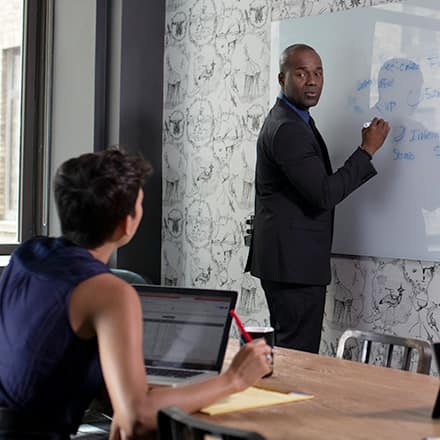 April 15, 2021
An MBA – or Master of Business Administration – is a graduate-level business degree designed to give professionals the critical knowledge they need to step into management and leadership roles in companies.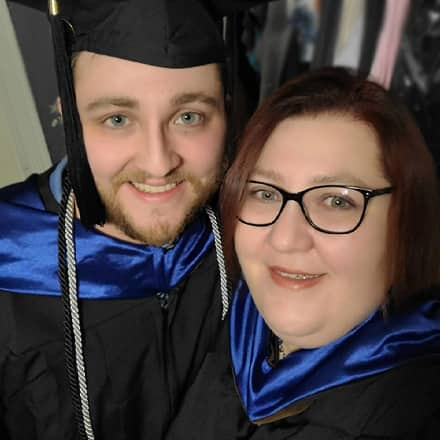 April 09, 2021
Tara and George Conrad – mother and son – began their degrees at the same time. Now they're celebrating their journey and accomplishments as graduates.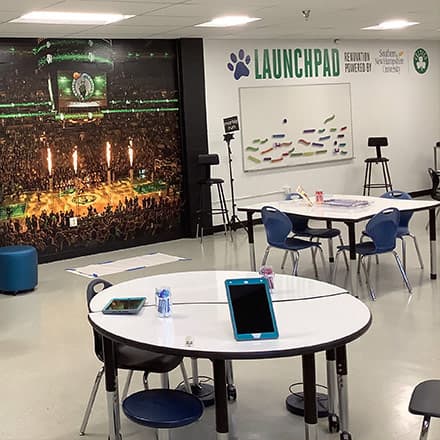 April 02, 2021
The Boston Celtics and Southern New Hampshire University recently unveiled their 14th tech lab, this time, the "Wildcat LaunchPad" at Webster Elementary School in Manchester, New Hampshire.