Beloved SNHU Advisor Retires After Nearly 20 Years at Brunswick Center
Ron Poulin's life feels a little odd to him these days. He hasn't been spending his evenings at the office speaking with a student who could only meet after class. He hasn't been interrupted throughout the day by people stopping in to chat. His Saturdays have belonged to him.
Poulin, 64, retired this month after nearly 20 years as an academic advisor at Southern New Hampshire University's Brunswick (Maine) Center. His loyalty to the Center and dedication to his students has become legendary since he began the job in 1997 at New Hampshire College at the Naval Security Station in Winter Harbor, Maine.
After a 26-year career in the U.S. Navy, Poulin was hired to recruit sailors at the base to complete their education and to show them how their military training and experience converted into college credits. "My job was to get people going. Being a retired senior chief and working for a school on a naval base was really helpful. I could speak the language," Poulin said. "Then I fooled people long enough that I was able to retire."
Early Years at SNHU
Poulin began by briefing aviation squadrons about course offerings at the school and would show them samples of programs available and how they related to the jobs many of the Navy sailors were already doing. Explaining that certain military training counted for college credit was eye-opening for many of the sailors. "Once they realized they may have 15 or 30 credits ... all of a sudden schooling's not so daunting. It's not a long journey," Poulin said.
Poulin earned his own bachelor's degree while stationed at a series of small, sometimes remote, outposts. A variety of schools would offer courses, but finding the right course for his program at the right time, particularly at small bases, was difficult and sometimes he needed a hand. Having someone to talk to plan his education would have been invaluable, which is why being an academic advisor made so much sense to him. "There was never an advisor to talk to. There was never an advisor in the same country I was in," he said. "But I also made mistakes and those mistakes cost me time and money. That was my focus: To make sure the military students didn't make the same mistakes making decisions and learning they made the wrong decision."
For a little while, that work took place at the Brunswick Naval Air Base, where both active-duty servicemembers and civilians took courses. But after 9/11, new security measures forced SNHU to operate out of space at Brunswick High School for two years because civilians were not allowed on the base without a security clearance. Poulin trekked the six miles from his office to the second floor of the high school where classes were held in the evenings. He would meet with students at a small folding table in the hallway to discuss their coursework, a large Tupperware container next to him with his files. It wasn't an ideal location, but it also showed the school's dedication, he said. "People understood what we were doing. They also realized we didn't abandon our students," Poulin said. "It became really like an extension of the family. It was just a nice time, even though it was a real disruption of the process."
In 2003 the SNHU Brunswick Center, often called simply The Center, moved into 15,000 square feet of classroom and office space in downtown Brunswick. For many of the students and alumni who took courses there, the Center often engenders a deep sense of loyalty. Part of the reason is that the Center delivers the college experience those students are looking for, Poulin said. "I've often heard other students say it's like family. You hear that all the time," he said. "They can come into my office and just sit down and chat. Some people are upset and in tears, or they're excited and want to talk or they just want to say 'Hi.' College is not that way in other places but it is here."
Respected by Students and Co-Workers
That's not the only reason the Center is special, though. It also has a lot to do with some of the longtime employees there like Poulin, said Erin Neuhardt, who worked with Poulin at the Center for two years before moving to the Office of Alumni Engagement at SNHU's main campus in Manchester, NH.
"Ron has a very service-leadership style to him. He is all about his students," Neuhardt said. "He really goes above and beyond to be able to meet the needs of his students. He's been so focused on the Center and his students, it's been awesome and it was great to work with him because the passion really comes through. There's going to be a huge void. He's been a staple of the Brunswick Center."
The only person who has a longer history at the Brunswick Center than Poulin is Becky Hudnor, who leads the Center's Student Success team.
"He's just awesome," Hudnor said of Poulin. "He took on his students like they were his family. He's still thinking about them and worrying about them. He was always there for his students."
Hudnor said many people around the Center were skeptical when Poulin announced he planned to retire because he had claimed to be retiring for the past several years. "I think a lot of us had heard it so often we just started laughing," she said. Several former students who weren't able to attend his retirement party took the time to write letters to Poulin. "It was an emotional time," Hudnor said. "The party we had, I think, humbled Ron. He was just amazed at the people who came back to see him."
One of those students, Keith Siegel, worked with Poulin when he decided a BS in Business Studies would help advance his career as a registered respiratory therapist. "Ron was always there to keep me grounded and to help me keep moving toward my goals. Even after I graduated and became a graduate student and he was no longer my advisor, Ron was always there to encourage me and keep me focused," Siegel said.
There are many stories that illustrate Poulin's dedication to the Center and the students who studied there. After a recent Saturday morning meeting with a student Poulin was leaving the building when someone in a passing car recognized him and shouted, "Ron, get a life!" Poulin admitted he's talked to students who were struggling financially and "accidentally" paid their tuition or "somehow" (their) books get mailed to them. At his retirement party, one woman tearfully told the story of how he had loaned $20 to her for gas some five years ago. He didn't remember. "That's fun for me to do," Poulin said. "I didn't think anything of it at the time but it made a connection for her. Those are the times when you can step up and do something and it's nice to be able to see them graduate and that it worked out nicely."
Neuhardt loved the bulletin board in Poulin's office filled with pictures of babies wearing SNHU T-shirts. Poulin mailed the T-shirts to current and former students when he heard they were having a baby. They often mailed back the pictures. "He's just such a relationship builder," Neuhardt said. "His students really trusted that he was invested in them, and he's shown that again and again. He pushed for his students. He advocated for them and that was something I really took away, too. He wants the best outcome for his students."
"I think the thing about Ron that makes him so well-loved and respected is the way in which he treats all of his undergraduate students with so much respect and genuine caring," Siegel said. "He makes it a point to get to know his students, what their interests are, the challenges that they are facing and he makes it clear that he believes in them."
Knew it Was Time to Say Goodbye
Although it wasn't the easiest decision, it was time to retire, Poulin said. The long hours started to catch up with him. "As much as I love this job, I've been putting in usually 10-hour days routinely. I come in on weekends. I don't take days off. I can't do that forever," he said. "As you get older, those extra hours kind of wear on you. So it was time for me to call it a day and hand it over to someone younger."
For now, Poulin hasn't planned too far into the future. The month of October he'll spend in Scotland, where he made great friends while stationed there many years ago. Although he's only been retired a few weeks, he already knows he'll have to find something to occupy his time. His wife has already picked applications to a few volunteer agencies for him.
While Poulin has moved into his retirement, he still had a piece of advice for prospective students, especially those in the military:
"If you don't plan for your second career, no one else will. So it's important to start that process early, particularly when you're active duty and someone's willing to pay for it," he said. "That great job could be gone tomorrow and if you don't have that credential ... it could make life much more difficult. So having that education opens doors, is what I tell them."
Explore more content like this article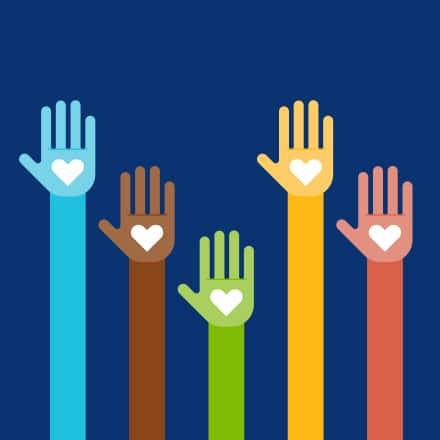 June 21, 2021
SNHU's 2021 Global Days of Service brought attention to a different societal issue each month: hunger, shelter, environmental justice and the pandemic's essential workers. Throughout the four-month-long event, Penmen from across the world shared their stories of service, community and strength.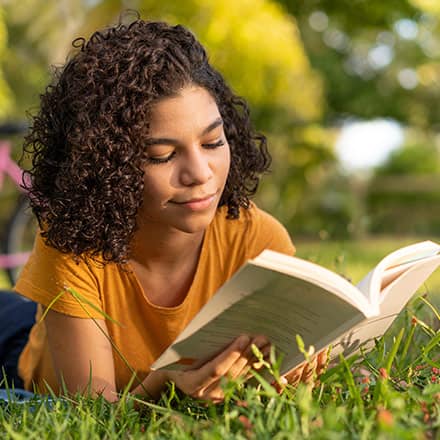 June 18, 2021
If you are searching for book suggestions, look no further: The annual summer reading recommendations have arrived. This year's list features more than 35 selections that span several genres suggested by some of SNHU's academic leaders.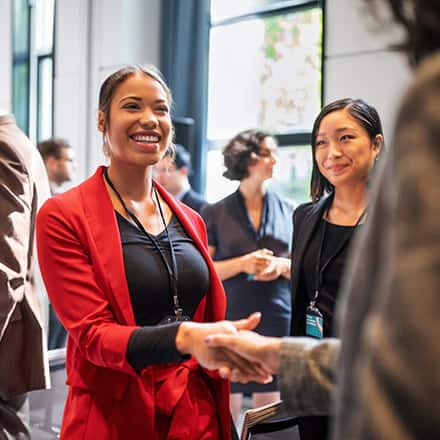 June 04, 2021
The day you receive your diploma from your university is a proud one, marking the culmination of your degree. But, your relationship with the university doesn't have to end there. Alumni are an integral part of a university community and are true advocates for student success.