SNHU-Kepler Alumna Shares Her Story at First Sandbox Speaker Series
Since 2013, Southern New Hampshire University (SNHU) has been working in Rwanda, in collaboration with Kepler and the IKEA Foundation, to deliver online, competency-based, U.S.-accredited degrees to Rwandan students and refugees through SNHU's College for America (CfA) program.
Over three years, CfA has supported 279 students in both campuses - Kigali and Kiziba - and has awarded 184 associate degrees and 24 bachelor's degrees.
SNHU is proud to be a part of this transformative work, and had a unique opportunity to bring a recent graduate to New Hampshire to share her story.
Tujiza Uwituze, a 25-year old SNHU-Kepler alumna, joined four representatives from the University and Kepler on October 3, 2016, at Sandbox ColLABorative's first Sandbox Speaker Series: University Innovation in Rwanda.
Throughout her life, Uwituze always envisioned herself becoming a "big, important person in the world," and dreamed of receiving a college education. However, like many of her peers, she faced challenges along the way.
Originally from Rwanda, Uwituze spent 13 years living as a refugee in two neighboring countries: Kenya and Tanzania. She has had to overcome displacement, cultural limitations and depleted resources, among other challenges, and compared her life to the ever-changing colors of New Hampshire's foliage.
"In Rwanda, it's summer all year long; the leaves are green, throughout. Like the leaves here [in NH] - you can see they change colors all the time - my life has changed differently, ups and downs," said Uwituze.
After spending more than a decade as a refugee, Uwituze returned to Rwanda in 2007 to begin high school. Like many of her classmates, she was expected to marry after graduation, but she was determined to earn her degree. Living in a community that favors men over women, however, made her goal much more difficult to accomplish. In addition, university opportunities are difficult to come by in Rwanda, and scholarships are even more challenging to secure; according to Uwituze, only 9% of women graduate from college in Rwanda.
"I knew that there was so many challenges that would stop me from reaching my goals, but I also knew that my education would be a way through there - and not any education, an international, high-level education," Uwituze said.
After repeatedly being turned down, she finally received two scholarships: a government scholarship to study engineering and a scholarship to study at Kepler. Without hesitation, she accepted the scholarship from Kepler, and began her journey to earn her Bachelor of Arts in Communication from SNHU. Uwituze was one out of 50 students in Kepler's first cohort in Kigali.
During her presentation, she explained that learning in the local universities is much different than in U.S. programs. Unlike at Kepler, plagiarism is overlooked in local programs. Uwituze joked that students can earn their degree with ease; they can pass exams and even write a book by plagiarizing.
Another difference she mentioned was the use of collaboration. In Rwanda, collaborating - especially with adults - is not a cultural norm, and was a new experience for her.
She highlighted that in local universities you learn alone, but at Kepler, you have to collaborate.
Through true perseverance and grit, Uwituze earned her degree in March 2016. She now works to educate others in the community as an academic programs associate and course facilitator at Kepler.
Due to her new role, she says she's now able to be independent. She pays her own rent, lives with her adult friends, and most importantly, can afford to support her family.
"I am living the Rwandan dream, and all of this is thanks to Southern New Hampshire [University], and the degree I know that I am going to use a lot," said Uwituze.
With enthusiasm, she told the audience that she is a proud SNHU alum, and that although she's from another country she, too, can relate to N.H.'s official state emblem: "Live Free or Die."
"It's quite fascinating that even though I've lived in different circumstances, and I've been through many changes, that's my motto; I've always believed in that," she said.
Melanie Plourde '16 is a communications coordinator at Southern New Hampshire University.
Explore more content like this article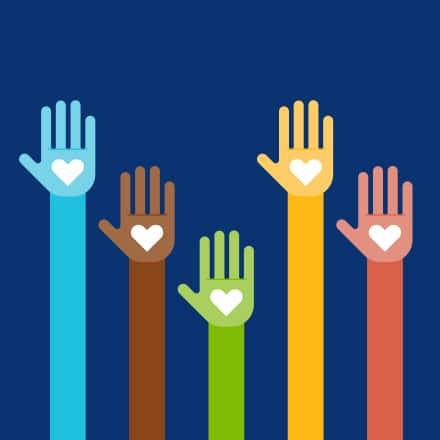 June 21, 2021
SNHU's 2021 Global Days of Service brought attention to a different societal issue each month: hunger, shelter, environmental justice and the pandemic's essential workers. Throughout the four-month-long event, Penmen from across the world shared their stories of service, community and strength.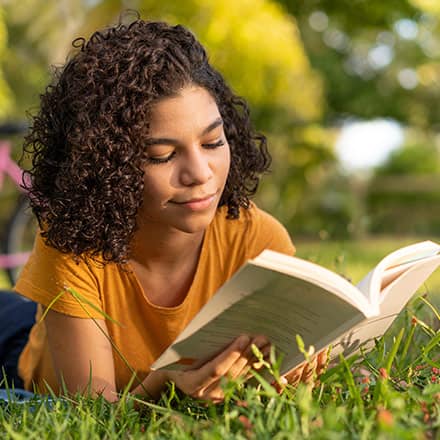 June 18, 2021
If you are searching for book suggestions, look no further: The annual summer reading recommendations have arrived. This year's list features more than 35 selections that span several genres suggested by some of SNHU's academic leaders.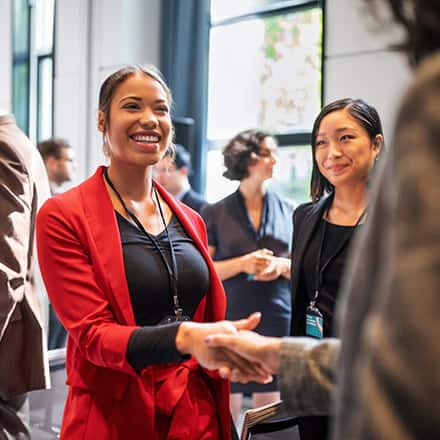 June 04, 2021
The day you receive your diploma from your university is a proud one, marking the culmination of your degree. But, your relationship with the university doesn't have to end there. Alumni are an integral part of a university community and are true advocates for student success.