How to Get a Scholarship and Why It Matters If You Do
Whether you're in the midst of sifting through college applications, or already on your way to earning your degree, how you're going to pay for your education can feel overwhelming. Knowing you have a number of financial options will help ease this. Scholarships present a great opportunity to help finance your degree while reducing the amount of financial aid or loans to do so, since scholarships are gift money that does not require repayment. Scoring the funds may be more attainable than you think.
Starting the Application Process
Knowing when to strike can make all of the difference in the chance to obtain scholarship funds. While many scholarships are offered and have a deadline in the award year prior, there are plenty with running deadlines. Scholarship availability also varies—some are based on academic achievement and merit, while others are specific to certain circumstances. Once the timeframe for applying has been established, knowing where to look is the next crucial step in reducing the out-of-pocket cost for your education.
Searching in the Right Spots
With so many available scholarship options, the wealth of choices may be overwhelming. Start by checking out college websites for the schools you may be interested in, and then shift to employee, community, federal and organizational offerings. Remember, if you're currently employed, your own organization may offer scholarship opportunities for employees. Checking out free scholarship searchable databases will allow you to enter a variety of personal information, characteristics and achievements, to maximize your results for eligible scholarships to apply to.
Some free scholarship search resources include:
Applying the Funds
Some scholarships will pay directly to your school, while others will send the awarded amount directly to you. Be sure to ask questions once you have been granted a scholarship to be sure the funds will be appropriately applied to your educational costs. No matter how the funds are provided to you, work closely with your school's financial aid office to ensure any other awarded funds are appropriately adjusted if necessary.
Being awarded a scholarship means you have reduced the amount you will need to borrow, or pay for out-of-pocket, which make or break the decision to go back to school or continued to advance your education. Once awarded funds, it will be important to be in touch with your financial aid office to ensure you understand any adjustments to your existing award. Aid of any kind applied to your account may not exceed the cost of attendance—the addition of scholarship funding to your award may mean the reduction of other sources of aid. This reduction should be a noteworthy celebration in conjunction with your awarded scholarship, as scholarship funds supplement the need to take out student loans in excess.
Managing a Realistic Repayment
While the application process may at first glance seem overwhelming, and the myriad options are undoubtedly vast, scholarships are out there just waiting to be snagged. Taking the time to locate the right options for you, and applying with passion, is the perfect method in the adding of scholarship funds and the omitting of funding options that require repayment. The luxury of focusing on your education and completing your program without the intimidating weight of repayment can be achieved with taking a few simple steps to control the amount you are borrowing by proactively applying for the variety of scholarships you may be eligible for.
Jillienne Marinelli is the manager of Student Financial Services communications at Southern New Hampshire University.
Explore more content like this article
July 22, 2021
Your personal preferences, the time and resources you can put toward your coursework and any credits you've already earned are all factors that will impact how quickly you can reach your educational goals. An online bachelor's degree program can help you fit your learning into a busy schedule.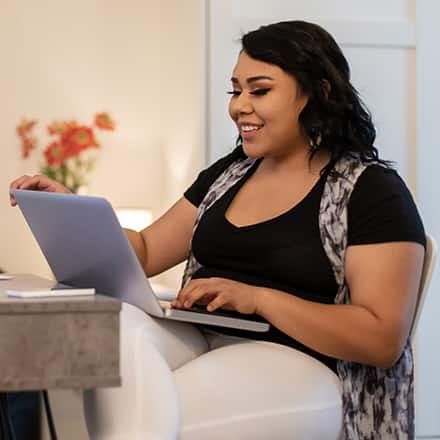 July 09, 2021
If you're considering going back to school to start or to finish a degree, you may be wondering how online college classes actually work.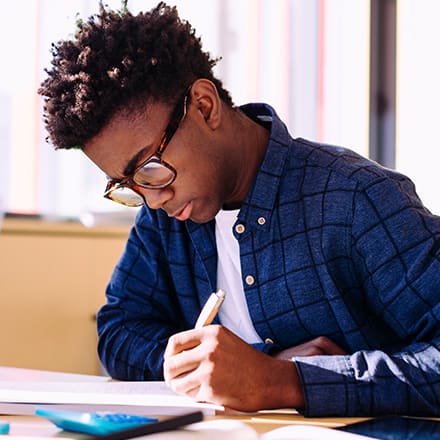 June 30, 2021
If you're looking to start a new career path or advance your current career, understanding the types of associate degrees available is an important first step. Earning an associate degree can give you the foundation you need for a rewarding career and help you pursue advanced degrees.