Female, Feminine and Fierce: Happy International Women's Day!
Happy International Women's Day! Today is a call around the world-especially to those in higher education who cultivate critical thinking, diversity and inclusion-to celebrate women and all things female, feminine and fierce.
Whatever your gender identity, expression, attraction or sex, there is no denying that there is a difference at the molecular level between female and male. It's carried on that 23rd chromosome, in our hormones and reproductive organs, typically resulting in differences in height, bone and muscle mass distribution, fat tissue, life span, pelvic configuration, brain function, how one's body experiences disease and more.
But biology is not destiny. Too often, biology is perceived as a social predictor and a life sentence that can be used against those whose biological value is deemed inferior. The biological traits associated with women-smaller stature, higher voice pitch, less muscle mass and higher emotive brain function-often carry with them negative social connotations about nurturing, physical weakness, child-rearing and femininity. It happens with race, as well. The American eugenics movement, for example, posited that the biological trait of darker skin pigment carries with it inevitable negative outcomes of aggression, laziness and low intelligence. Women of color, then, are often doubly bound.
Social constructs are difficult to challenge and revise; they are like barnacles on an ancient, sunken battleship. But challenge and revise them we must. The "woman-as-inferior-to-man" narrative persists and prevents us from treating those who identify as women as being as valuable as those who identify as men. That tired, old narrative gets in the way of any attempt for us to get serious and objective about discussing matters of pay equity, women's health and reproductive rights, violence, and discrimination against women.
And by "us" I mean all of us-women are quite capable of devaluing women. From the moment we are born, both women and men receive messages (conscious and unconscious) of low expectations and inaccurate, problematic depictions of women and the feminine.
And yet, happily, I am sure each and every one of us can say emphatically that we deeply love at least one woman-a sister, mother, daughter, grandmother, girlfriend, wife, friend or auntie.
But can we talk about love? What does it really mean to love someone? I find that "love" is an overused, over-marketed and largely misunderstood concept. We say we love everything from gummy bears and shoes to pets and parents without pausing often enough to consider what love requires beyond that rush of endorphins and deep feelings of connection. I think human love requires equality. I think Rilke had it right:
Loving does not mean merging, surrendering, and uniting with another person...
it is a relationship...which will fulfill itself with infinite consideration and
gentleness, and kindness and clarity in binding and releasing...
that two solitudes protect and border and greet each other.

If we truly love our women, we must first believe them to be fully developed, whole human "solitudes" to "protect and border and greet" as equals. Biological and social constructs be damned.
Today during International Women's Day, and every day, let's affirm our love for women-real love, not gummy bear love. Champion their passions. Honor their voices, dignity, and independence. Seek to understand their choices and expressions of self. Give audience to their perspectives, beliefs, hopes, and fears. Help them rewrite the narrative and commute the chromosomal life sentence.
Love them!
Jada Hebra is Southern New Hampshire University's newly appointed Chief Diversity and Inclusion Officer and comes to SNHU with over 25 years of experience working on diversity issues in education.
Explore more content like this article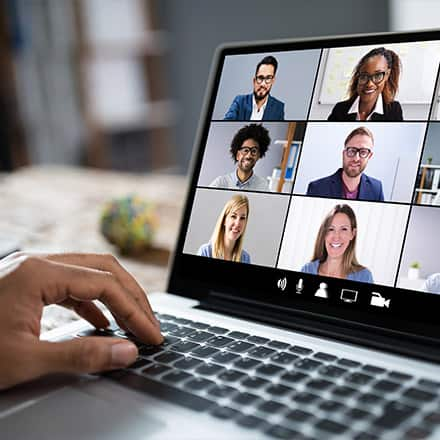 February 17, 2021
Thousands of SNHU educators from various disciplines virtually convened for the university's second annual Gather Conference. The three-day conference focused on online instruction approaches and other developmental opportunities.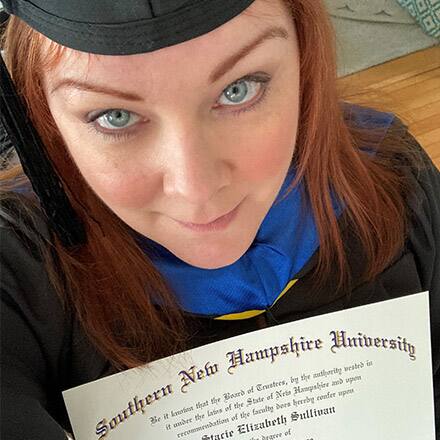 September 08, 2020
For years, Stacie Sullivan '19 felt stuck in her career, sensing her opportunities to advance were limited. After a series of challenging life events, Sullivan enrolled in the BS in Health Information Management program at SNHU.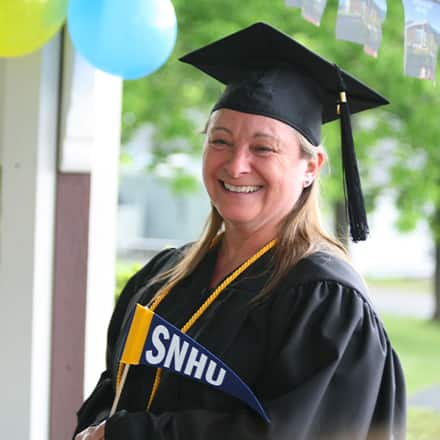 August 03, 2020
When SNHU's Commencement was postponed, Dr. Gwen Britton decided she would arrange a special ceremony for her longtime friend who had earned her bachelor's in information technology.